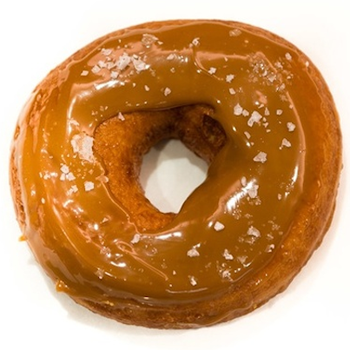 New cool Nordic: Check out the latest dining trend, New Nordic, part of the
Kennedy Center's Nordic Cool Festival,
which runs through March 17. Special culinary events
include a cooking demonstration by Finnish and Icelandic chefs on
Monday at 6 PM on the
Millennium Stage, and Nordic specials at the Roof Terrace Restaurant
and KC Café. (Unfortunately the official dinners are sold out.)
Vintage Chimay: Fans of the tasty Belgian beer can head to Belga Café
on
Tuesday at 6:30 PM for a three-course dinner
paired with a number of vintage and limited-edition brews from recent
Top Chef alum Bart Vandaele. Call 202-544-0100 for reservations ($59 per person).
Lost Rhino, found: Ashburn's Lost Rhino Brewery teams up with Virtue Feed & Grain] for a beer dinner
on
Tuesday at 7. Expect Todd Thrasher's "hoptails" alongside dishes such as braised beef short
rib and pours of Woody Stout. Call 571-970-3669 for reservations ($75 per person).
Free meals: Cava Grill
debuts its newest location in the
Mosaic District on
Wednesday, and is offering gratis lunches and dinners to celebrate. Head over for lunch between
11 and 2 or dinner between 6 and 9 and get a free pita, salad, or bowl, and a fountain
drink. Return the generosity by making a suggested donation of $2 to Micro Greens
DC, an organization that teaches children and low-income families to make healthy
meals on a SNAP budget.
Spanish wine dinner: Boqueria
hosts a six-course wine dinner
on
Wednesday at 6:30 with varietals from Isaac Fernandez, in collaboration with Grapes of Spain.
Call 202-558-9545 or e-mail events@boqueriadc.com for reservations ($85 per person,
including tax and gratuity).
Beer tasting: Sip suds from Charlottesville's Starr Hill Brewery this
Thursday at 6 during a tasting at Woodward
Table.
You'll sample four different brews alongside snacks, and you'll receive 10 percent
off your dinner check if you stay for a full meal. The tasting is $10; space can be
reserved by calling 202-347-5353 (walk-ins are welcome if space remains).
Drink like a Real Housewife: No, we're not talking Chardonnay before noon. Reality TV star Tamra Barney of the
Real Housewives of Orange County arrives in Washington this week to promote her new partnership with Cuca Fresca,
a line of organic cachaças and ready-to-serve cocktails. Take a break from Skinnygirl
margaritas and head to
1 West Dupont Circle Wines & Liquors on
Friday from 5 to 8 PM for samples, bottle signings, and photo ops.
Donut Fest: The cupcake is dead; long live the doughnut. Washington has caught fried dough fever,
and there's no better place to sample all the deliciousness at once than at
Brightest Young Things's DC Donut Fest on
Saturday at
Penn Social. You'll find treats from the likes of Astro Doughnuts
and GBD,
boozy pairings, a doughnut-eating competition, doughnut-eating go-go dancers, and
more. Advance tickets are sold out, but you can get on the waitlist for day-of purchase
($15 per person).
Brewer's Ball: The big-ticket beer event this week goes down on
Saturday at the
National Building Museum, where breweries and restaurants gather for the ninth annual Brewer's Ball.
Sample along from 7 PM to midnight with sips from breweries including Lagunitas and
DC Brau and bites from Hank's Oyster Bar,
Ris,
and more. Tickets
start at $130, and benefit Cystic Fibrosis Foundation.
Texas wine: The High Plains of Texas is one of the lesser-known wine-producing regions in the
States—and you can get a taste of the Lone Star State at Mayfair & Pine
this
Saturday at 7:30 PM, where chef Emily Sprissler and sommelier Andrew Stover of Vino 50 pair
wines from the Panhandle with a six-course menu
($70 per person).
Sake 101: You may have picked up sake basics from our guide
in the magazine, but you can head to Pabu Izakaya
in Baltimore on
Saturday from 3:30 to 4:30 for a lesson directly from the master, Tiffany Soto. You'll taste,
learn about the history and diversity of sakes, and get advice on navigating one of
those daunting sake menus. Call 410-223-1464 for reservations, or e-mail shannon.toback@fourseasons.com.