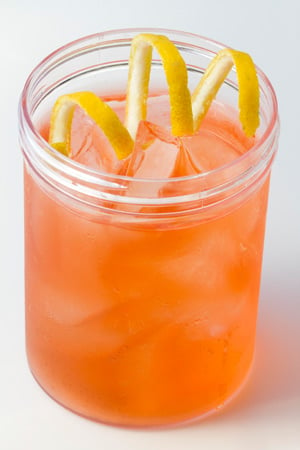 Need a great cocktail for your Memorial Day party? This simple and refreshing drink
from Zentan barkeep
Josh Berner is just the thing, thanks to a make-ahead formula that requires few ingredients and
fewer steps.
To start, Berner infuses Beefeater 24 gin—you can also sub in Aviation, Hendrick's,
or another brand of your choice—with Mighty Leaf's chamomile-citron tea. After steeping
for three days, the infusion gets mixed with Dolin Blanc vermouth and Aperol for a
crisp, refreshing cocktail that still packs a middleweight punch. Once the Donovan
House rooftop opens—construction is still wrapping up, but keep your fingers crossed for an end-of-week
debut—guests will sip the Negroni-esque libation around the pool. We suggest you do
the same.
Livin' Is Easy
Infuse the gin:
Ingredients
1 liter Beefeater 24 gin (enough for about 20 cocktails), or an alternative such as
Hendrick's or Aviation
2 tablespoons (or 3 bags) citrus-chamomile tea, like Mighty Leaf chamomile-citron
In an airtight container, mix tea and gin. After one to three days (three is ideal),
strain out the tea. Be sure to press the liquid out of the strained tea back into
the gin.
Store the infused gin in the refrigerator until you're ready to use.
Make the cocktail:
Serves 1
1½ ounces tea-infused gin
1 ounce Dolin Blanco vermouth
½ ounce Aperol
Stir all ingredients with ice.
Serve on the rocks in an old-fashioned glass. Garnish with a lemon twist.