Recently separated power couple Tony and Heather Podesta bought an eight-bedroom, eight-bath house in Kalorama for $3.8 million from developer Dave Pollin and wife Kirsten. Once home to the Field School, the 7,000-square-foot house recently underwent a two-year renovation; the property includes a two-level carriage house. Tony Podesta is a former Democratic campaign operative and founder of the Podesta Group lobbying firm. Heather Podesta, a former Hill staffer, has her own lobby shop, Heather Podesta & Partners. The couple, who released a statement in January that they were separating, bought the house in March. Dave Pollin is cofounder of the Buccini/Pollin Group, a commercial real-estate company.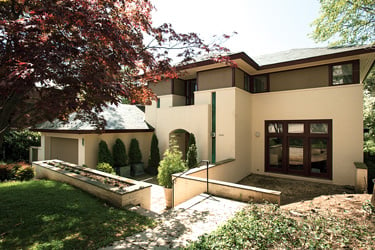 Lawyer Richard Klingler and wife Jane Slatter bought a five-bedroom, four-bath contemporary in Massachusetts Avenue Heights for $2.7 million. The house has a two-story library, a gym, a wine cellar, and a pool. A partner at the law firm Sidley Austin, Klingler served in the Office of the Counsel to the President during the George W. Bush administration.
Congressman Dana Rohrabacher and wife Rhonda sold a three-bedroom, two-bath Victorian rowhouse on D Street on Capitol Hill for $829,000. Built in 1822, the house originally listed for $869,000. Rohrabacher, a Republican from California, has been a member of Congress since 1989.
In Virginia
The estate of Alexander Haig, a Republican heavyweight who died in 2010, sold an 11,700-square-foot Georgian-style house on Chain Bridge Road in McLean for $5.2 million. The gated home overlooks the Potomac River and has five bedrooms and ten baths as well as a gym, a sauna, and an apartment for staff. Haig bought the house in 2006 for $7 million. A four-star general, he was Secretary of State under President Ronald Reagan and White House chief of staff for President Richard Nixon.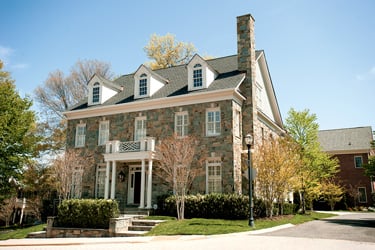 Lobbyist Evan Knisely bought a five-bedroom, eight-bath French-country-style house on Turkey Run Road in McLean for $3.5 million. Built in 2012, it sits on a one-acre lot. Knisely has worked as a lobbyist for several companies including Van Scoyoc Associates and MacAndrews & Forbes Holdings.
Car dealer Jim Koons and wife Cece bought a five-bedroom, five-bath Colonial in McLean's Evans Farm neighborhood for $2.4 million. The house has a paneled library, an elevator, and a master suite with his-and-hers dressing rooms. Jim Koons Automotive Companies owns and operates 22 car dealerships in the Mid-Atlantic.
Lieutenant General Douglas Lute and wife Jane Holl Lute, the deputy secretary of Homeland Security, sold a three-bedroom, four-bath townhouse on Colonial Terrace in Rosslyn for $1.2 million. The four-level house overlooks Georgetown and the Potomac River. Douglas Lute works in the White House as assistant to the President and adviser on Pakistan and Afghanistan.
Lawyer Steven McCool sold a five-bedroom, four-bath Colonial on Kenilworth Street in Arlington for $1.1 million. A former federal prosecutor, he is a partner at Mallon & McCool, a law firm with offices in the District and Baltimore.
Some sales information provided by American City Business Leads and Diana Hart of TTR Sotheby's International Realty.
This article appears in the June 2013 issue of The Washingtonian.