Since the 2011 announcement of Bluejacket, a brewery and
restaurant poised to debut this month in DC's Navy Yard area, the
Washington beer community has thirsted for news on the project. Bluejacket
is owned by the Neighborhood Restaurant Group—the hit factory behind such
successes as Vermilion in Alexandria, the Buzz Bakery chain, and Red Apron
butcher, among others. Anticipation built even more when it was announced
that the brewer would be Megan Parisi, former head beermaker at the
respected Cambridge Brewing Co. in Massachusetts.
Long on ambition, with plans to put out six categories of beer
along with lots of collaborations and special projects, Bluejacket
promises to bring national attention to Washington's burgeoning craft-brew
scene. But to really understand the excitement around it in beer-geek
circles, you have to go back about seven years, when Greg Engert took a
job with the restaurant group.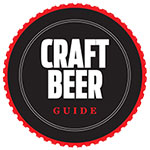 Having recently abandoned a master's program in English
literature at Georgetown, Engert had been waiting tables at the
Brickskeller in DC's Dupont Circle, a now-shuttered lair steeped in global
beer culture where the best servers—and Engert was, by all accounts, among
the best—honed their knowledge of the more than 1,200 bottles on offer.
Trading dialogism and Dos Passos for dunkel and doppelbock, Engert
transferred his bookishness into an obsessive study of brews and their
interactions with food.
In 2006, NRG owner Michael Babin took notice and hired Engert
to run the taps at Rustico in Alexandria. Engert's enthusiasm for
beer-and-food pairings proved infectious, and before long he and Babin
were dreaming up plans for Birch & Barley and ChurchKey. The
beer-focused restaurant and upstairs bar opened in DC's Logan Circle in
2009, quickly becoming a clubhouse for suds savants, who crowd the bar to
chat up Engert and sip from a changing array of 50 drafts.
That same year, Babin toured an old boilermaker plant three
blocks from the new Nationals Park along the Anacostia River—an
up-and-coming area with plenty of condo construction but not much in the
way of good drinking spots. Some restaurateurs considered the barren
riverfront risky business, but Babin fell hard for the factory—its glass
walls, soaring ceilings, and steel bones were a rare find in a city with
little manufacturing history.
Faced with filling 7,300 square feet, NRG expanded its plans to
include a 200-seat restaurant, brewery, and bar. (A hundred more can pack
into the outdoor patio.) Birch & Barley chef Kyle Bailey would run the
kitchen, which would share space with a third location of Buzz Bakery next
door. Two mezzanine levels above the restaurant accommodate fermentation
and brewing machinery along with offices and a sensory-analysis
lab.
Engert is guided by two principles: flexibility and
experimentation. Babin bought 19 fermentation tanks (a typical start-up of
this size begins with about a quarter that many) so that Engert and Parisi
could play around with many recipes at once and brew special batches on a
whim. Their wide-ranging brewing styles encompass easy-drinking Kölsches
and pale ales, farmhouse ales and saisons, tart Belgian-style sours, "big
beers" like imperial stouts and barleywines, culinary focused brews
devised in collaboration with the kitchen, and historical beers—Engert
wants to work with local writers and historians to bring back old styles,
including forgotten recipes from defunct DC breweries.
Customers will be able to explore the idiosyncratic setup via
guided tours that wind around the M.C. Escher-like staircases, through a
room stocked with beers aging in barrels and into an area devoted to sours
(a shared passion of Engert and Parisi, these complex brews are made by
allowing wild yeasts to develop). In a small private dining area that will
double as a tasting room, visitors will try recipes in development and
special one-offs such as a saffron-laced saison made with the
Massachusetts brewery Mystic. Bluejacket also hopes to craft beers with
chefs, sommeliers, bartenders, and winemakers—or as Engert says, "anyone
who loves flavor."