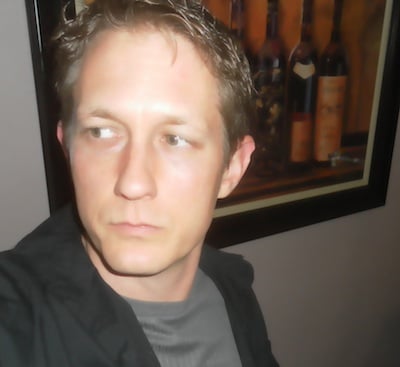 We've learned over time that with certain stories the best approach is sometimes simply
to put the facts out there and let the reader decide. A good example is the story
of "Drew Frederick," who, if you recall, earlier
this month posted an ad on Craigslist to find himself
an "executive social coordinator."
It got our attention because the ad was quirky and intriguing.
Frederick identified
himself as an Arlington-based lawyer, adventurer, and
entrepreneur and said he was
seeking a "young socialite" to enhance and organize his social
life. When, in a phone
interview, he told us Drew Frederick was not his real name but
the "brand" he was
establishing for himself, we felt compelled to do an item.
Here's what has happened since then.
• Two days after our May 20 post we received an e-mail from Frederick informing us
that he'd received applications from 50 people thus far, and that "the quality of
them skyrocketed after your post. I've interviewed seven and just extended an offer
to an extremely intelligent and socially aware person."
• We checked back a couple of days later to find out whether the chosen one accepted
the job. Yes, he said, and suggested the person "may reach out to you with more details."
But we received no such outreach.
• On June 1, after an inquiry, we received this message from him: "I ended up actually
hiring two brilliant socialites who are jointly managing my emerging brand." He noted
that both new hires had a negative view of my initial report. Their advice to him
was that "there's nothing I can gain from giving you more details. Having said that,
I thought you were perfectly pleasant." And then he directed me to his blog—"in
case there's anything there you'd find interesting."
• Wednesday of this week we received an e-mail from someone named
Genny Martin with the message: "Since I know you have been trying to follow up with Drew, I thought
you might be interested in his latest antics." Below that was a press release announcing
that Drew is offering $1,000 "to an individual for coming out about a lifestyle, sexual
orientation, or identity he or she has been hiding." The contest is designed to coincide
with Capital Pride Week, which is happening now. The winner has to agree to be filmed
and to give the prize money to a charity.
• Thursday we reached out to Martin to get more information. Basically, and logically,
we wanted to know whether she was one of the two "brilliant socialites" Frederick
said he had hired. She said she was not, though she had been hired by him subsequent
to the Craigslist ad to be his publicist. "He's interested in these social experiments,
where people are forced to take down their barriers," she said. But what about the
two social secretaries? "I can't speak to that at all," she said. "I know about him
looking for them, but I do not know about what contracts he does or does not have."
Martin, who said she has a DC-based business, did nothing to dispel the notion that
Drew Frederick is, if not exactly an international man of mystery, could at least
qualify as a local man of mystery. "Drew Frederick is a character in and of himself,"
she said. "I don't actually know the full extent of everything he does." As for the
Craigslist ad? "You know more about it than I do."