When mutual friends invited Rachel Nestor and Jose Bryant Jr. for cocktails on New Year's Eve in 2006, both admit they didn't expect anyone else to be there, much less the person who would become their soulmate. "We were in for a great surprise!" says the bride, who is in public relations. "I instantly wanted to know who the good-looking man in the kitchen was." Although they didn't connect over cocktails that night, Rachel got a second chance when the same friends, sensing the possibility of a budding romance, invited Jose and her on a double date to a restaurant in Virginia Beach. The plan worked, and Rachel and Jose embarked on a two-and-a-half-year relationship.
When it came to the proposal, Jose, a United States Navy EOD tech, re-created that first date, right down to the dinner for four, ensuring their mutual friends attended as well. After dinner, the two couples decided to go for a walk on the beach, during which the groom's friend asked to see a ring that Rachel was wearing. Distracted with taking the ring off, Rachel turned around to find Jose on his knee asking her to be his bride. Naturally, it made sense that the wedding would bring them back to Virginia Beach, now a special spot for the couple.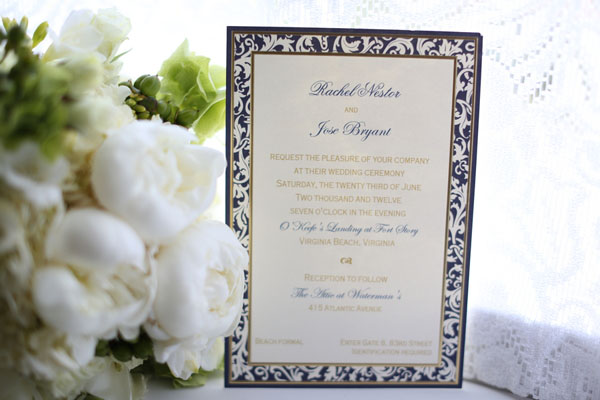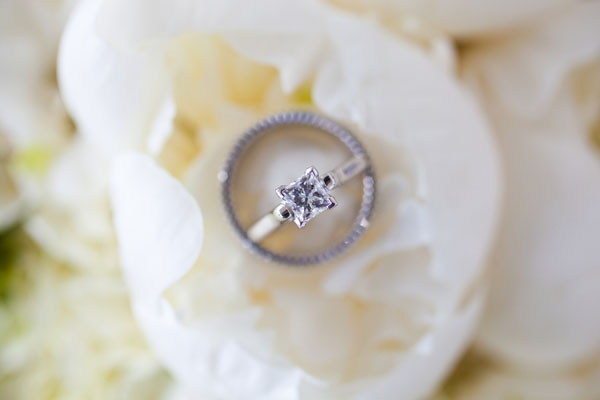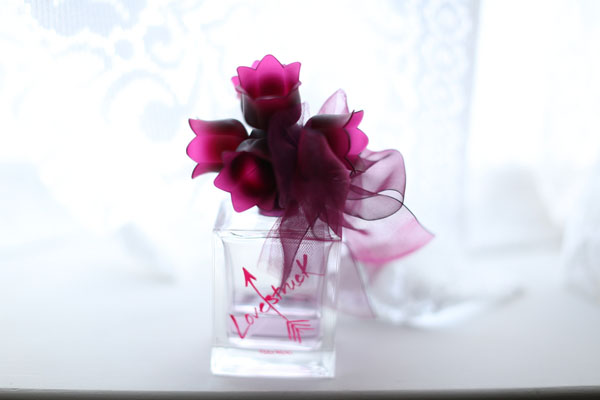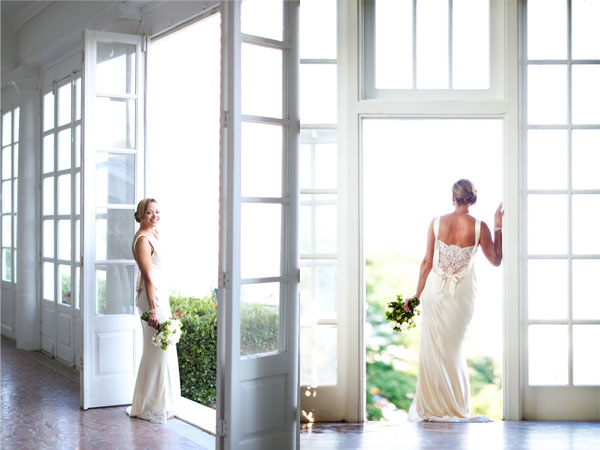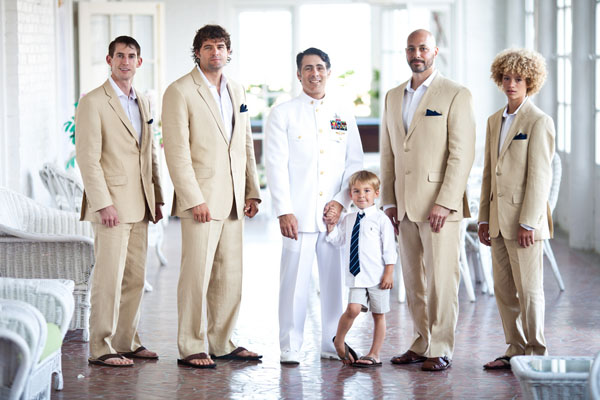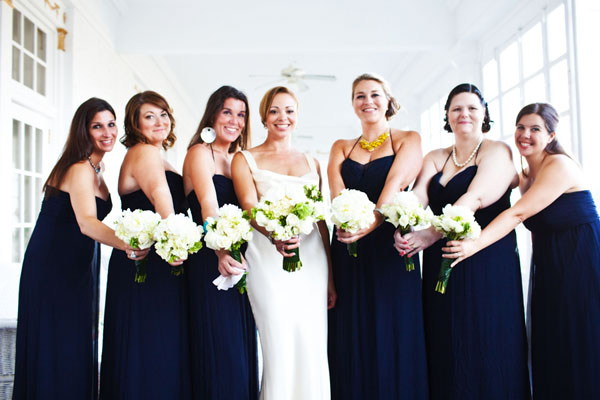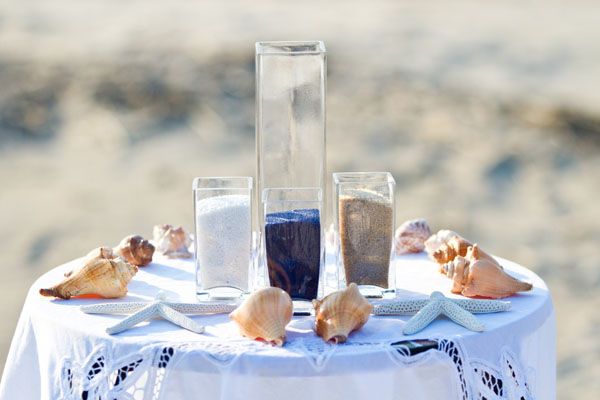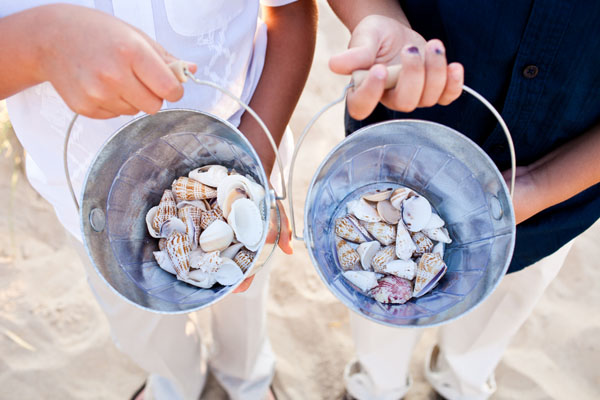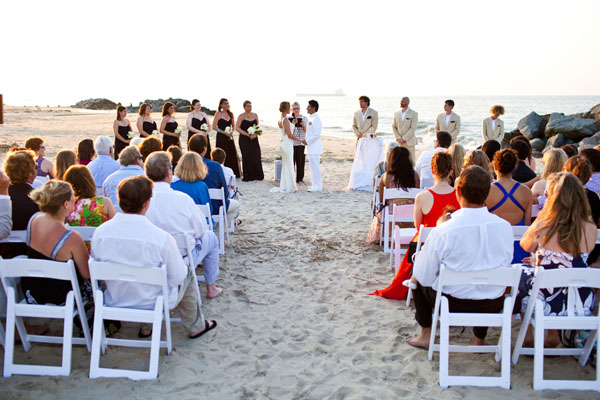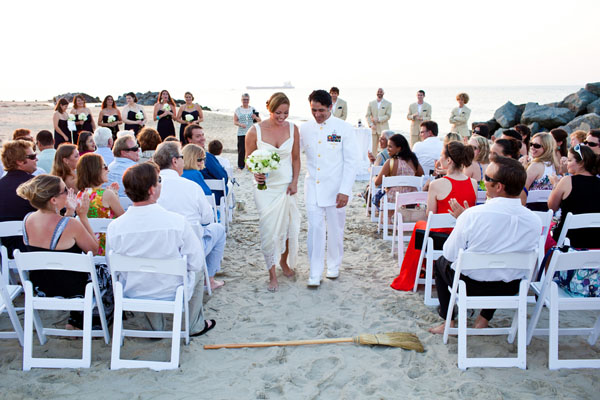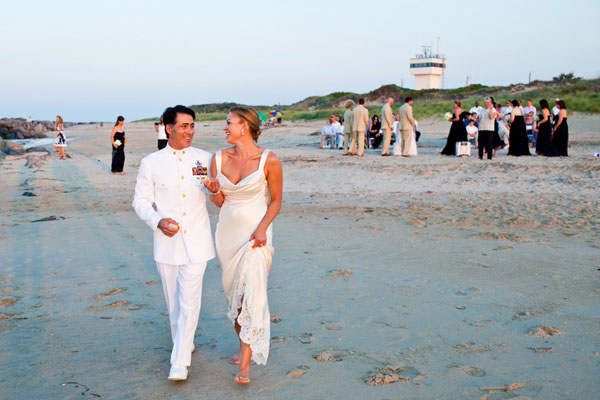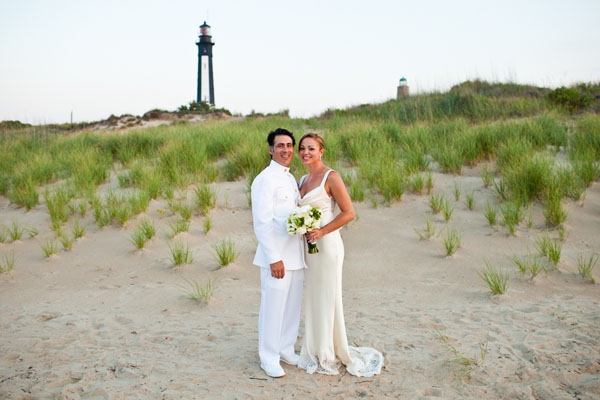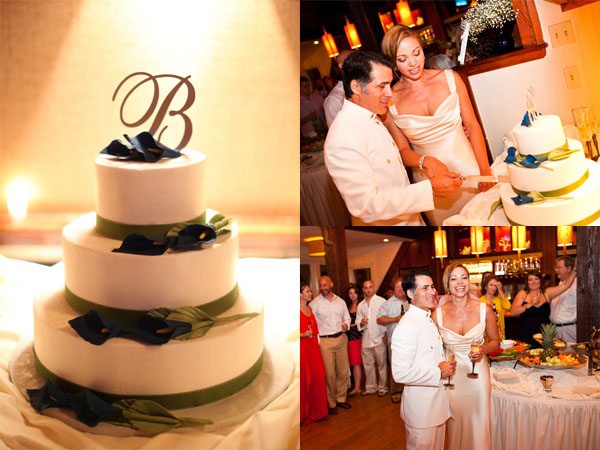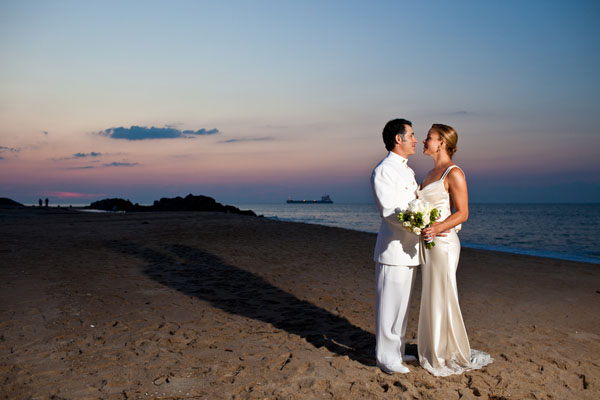 Details:
Photographer: Daniel Min Photography
Wedding Ceremony Venue: The beach at Virginia Beach's Ft. Story
Wedding Reception/Caterers: The attic above Waterman's Surfside Grille
Bride's Gown: David Fielden, Pure English Couture Bridal House
Hair: Nichole Premmer, N'Touch Hair Studios
Wedding Cocktail: Orange crushes. "They are the best at the beach!"
Cake: Jessica Steadman, Cake Delights
Cake Flavors: Almond pound cake and chocolate fudge
Florist: Heidi's/Floral Design by John
Flowers: Calla lilies made out of sugar
Music/Entertainment: David McCullough
First Dance Song: "Open My Eyes" by Buckcherry
Invitations: Ragged Robin
Bride's Favorite Wedding Detail: "Kissing my husband during sunset."
Groom's Favorite Wedding Detail: "Having our guests toss shells into the sea and make a wish for us."
Decor details: "We used cobalt blue vases from home for the flowers, and incorporated pictures of us and candles around the venue to make it feel like home."
Biggest Surprise of the Wedding: "I wanted to incorporate the African-American tradition of jumping the broom at our wedding, but did not think my husband wanted to. After we were announced Mr. and Mrs. Jose Bryant and turned to walk down the aisle, he had a friend throw a broom out for us to jump over. It was a little detail, yet a great surprise," says Rachel.
Wedding Theme: Blue and white with a hint of green
Four Words That Describe the Wedding: The best day ever
Honeymoon Spot: Turks and Caicos
Where They Currently Live: Virginia Beach