Kitiya King boasts a long list of titles. She's a chemist. A cosmetologist. An aesthetician. A beauty blogger. And now she's an entrepreneur. The local beauty wiz's new "5-free" (which means the formula doesn't contain formaldehyde, DBP, toluene, formaldehyde resin, or camphor) nail polish line launches on Friday with a collection of seven hues inspired by the glitz of Fashion Week and ranging from bold, glittery gold and bright red to more understated colors such as midnight blue and khaki. We chatted with King about Mischo Beauty and her must-have beauty products.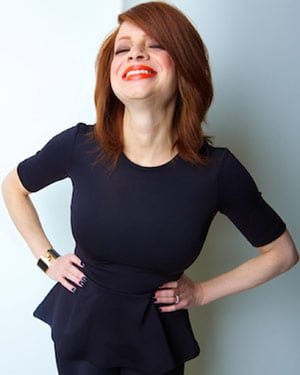 How did Mischo Beauty come to be?
I'm a chemist and cosmetologist, and have always wanted to blend both worlds. When I was pregnant with my son, I was really careful with the products I was using and what I was eating, and actually didn't polish my nails for the first six months of my pregnancy because of all the harmful toxins found in nail polish. I eventually started using polishes that were 5-free but found the formula didn't go on smoothly, or they weren't durable. After giving birth to my son, I decided it was time to mix my science and beauty backgrounds to create a 5-free nail polish that was durable while still being nontoxic.
What makes Mischo Beauty different from other lines?
Mischo Beauty is different from other lines because not only is it healthy, but it's also functional. There aren't many 5-free nail polish brands on the market, and the ones that are aren't long-lasting. Mischo luxury nail lacquers are chip-resistant and won't affect your health.
Tell us about the process and development of the line.
I created the formulas to make sure they were indeed 5-free, which was the most difficult part, and worked hard to make sure every single color in the collection was flawless. I tested the product for a year to make sure the nail polish was something I would be in love with and would use myself—and I absolutely love the result.
What's next for Mischo Beauty?
After the launch of the Fashion Week collection for fall 2013, we will launch our Icons collection of the Mischo luxury nail lacquer in spring 2013, followed by our line of color cosmetics—lipstick, lip gloss, blush—in fall 2014.
And now, King's 5 can't-live-without items: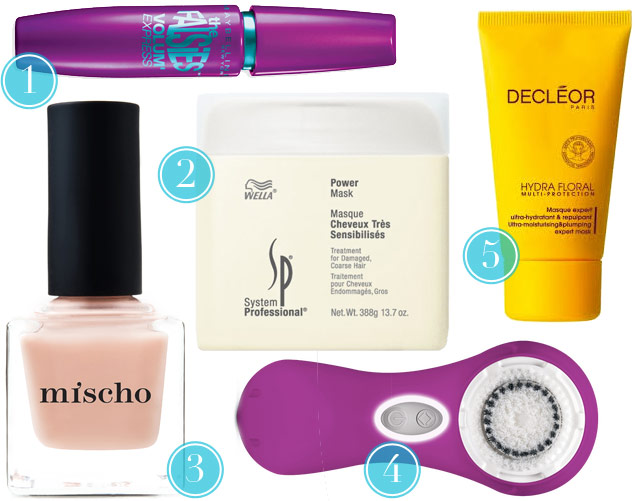 1) Maybelline Volum' Express the Falsies Mascara
"To avoid bacteria buildup, I try to invest in a new tube of mascara after 30 days. This mascara separate, lengthen and gives my lashes amazing volume, and it is budget-friendly!" $6.99 at Ulta.
2) Wella System Professional Power Mask
"This is the best conditioner I've used thus far for coarse, damaged, or bleached hair. It replaces moisture lost during chemical treatments, returns the hair to its normal pH, and smooths and seals the hair's cuticle, resulting in soft, shiny hair. I use it while sitting under a hooded hair dryer for 20 minutes." $10 at Amazon.
3) Mischo Luxury Nail Lacquer in the Tents
"The formula is 5-free, toxin-free, and cruelty-free, which are all musts for me. I love that this shade is buildable—I can wear it as sheer or opaque as I want. It's the perfect nude that works with every skin tone." $18 at Mischo Beauty, launching on Friday.
4) Clarisonic Brush
"It's hands down my favorite beauty tool. I use it with my favorite cleanser, but also with an exfoliant for even deeper cleansing. I love that it works to ensure a deep, thorough, and gentle cleansing." $150 at Clarisonic.
5) Decleor Ultra-Moisturising & Plumping Expert Mask
"I have combination skin and alternate between clay-based masks and hydrating masks. When my skin feels dehydrated I reach for this mask and make sure to not forget my neck and décolleté. The result is always soft, smooth, moisturized skin." $42 at Nordstrom.
You Might Also Like: