The fact that Jessica Boulanger–communications exec, fashion designer, mother of three–looks put together at all times is inspiring; that she manages to do so effortlessly and with a c'est la vie chic is enviable.
The daughter of an entrepreneur (her mother owned a hair salon in upstate New York), it's no surprise that Boulanger would follow suit, launching More of Me, her maternity line, in 2008. However, it took her a few years and becoming a mom to get there. A graduate of Syracuse University, Boulanger did a stint in New York in public relations before decamping to Washington to work on Capitol Hill for a "laundry list" of members of the House Republican leadership. In 2000, she met her husband, Todd, a former lobbyist, and fell in love. The couple married and soon had Avery, now 7 years old, which prompted Jessica to find a career less prone to late nights and long hours. Now the vice president of communications for a trade association that works with top executives, Boulanger is also mom to two more little ones, Oscar, 4, and Wells Poppy, 8 months.
Like most successful, driven small-business people, Boulanger, 36, found inspiration to start her company based on her own experiences; as a mother of three kids under age 10, she had quickly become an expert on pregnancy and maternity "fashion," or the lack thereof. "I felt like I was wearing a costume," she says of what was out there for moms-to-be. Simply put, she couldn't find anything stylish to get her through those nine months of pregnancy, which are challenge enough without the torment of sad fashion. She loved floaty caftans and a 1960s Palm Beach aesthetic; maternity garb was all dull jersey knits and bump-hugging silhouettes. "There were a lot of don'ts. I thought, well, if you wore sequins before you were pregnant, why wouldn't you wear sequins while you are pregnant? If you wore loud prints, or you liked leather, why wouldn't you keep wearing them?" And just like that, Boulanger, who had zero design experience but plenty of ideas, started More of Me, in an homage to her style creed. The line is now sold on her website (moreofmematernity.com), as well as on gilt.com, amazon.com, and at specialty maternity boutiques.
When she's not working or designing, Boulanger is a 24/7 creative spirit who indulges her artistic side with hobbies that range from painting and DIY projects to decorating cakes and daydreaming about her next travel adventure (which she hopes will be Italy's Amalfi Coast). Back home, the family resides in the Palisades neighborhood of DC, and Boulanger and her brood take advantage of local gems (the sculpture garden at the National Gallery of Art is a favorite).
So, the serious day job, the successful fashion line, the kids, the husband, the travel; we had to ask: Do you find a balance?
"I think my personality is such that the more I have going on, the more productive I am at those things. That's not to say it's not challenging, because it certainly is. Kids have their own little lives and their own activities, so sometimes that's where it gets a bit hairy," Boulanger says. "But in my day-to-day, and how I handle having a job and a business and being a mom, I just like being busy."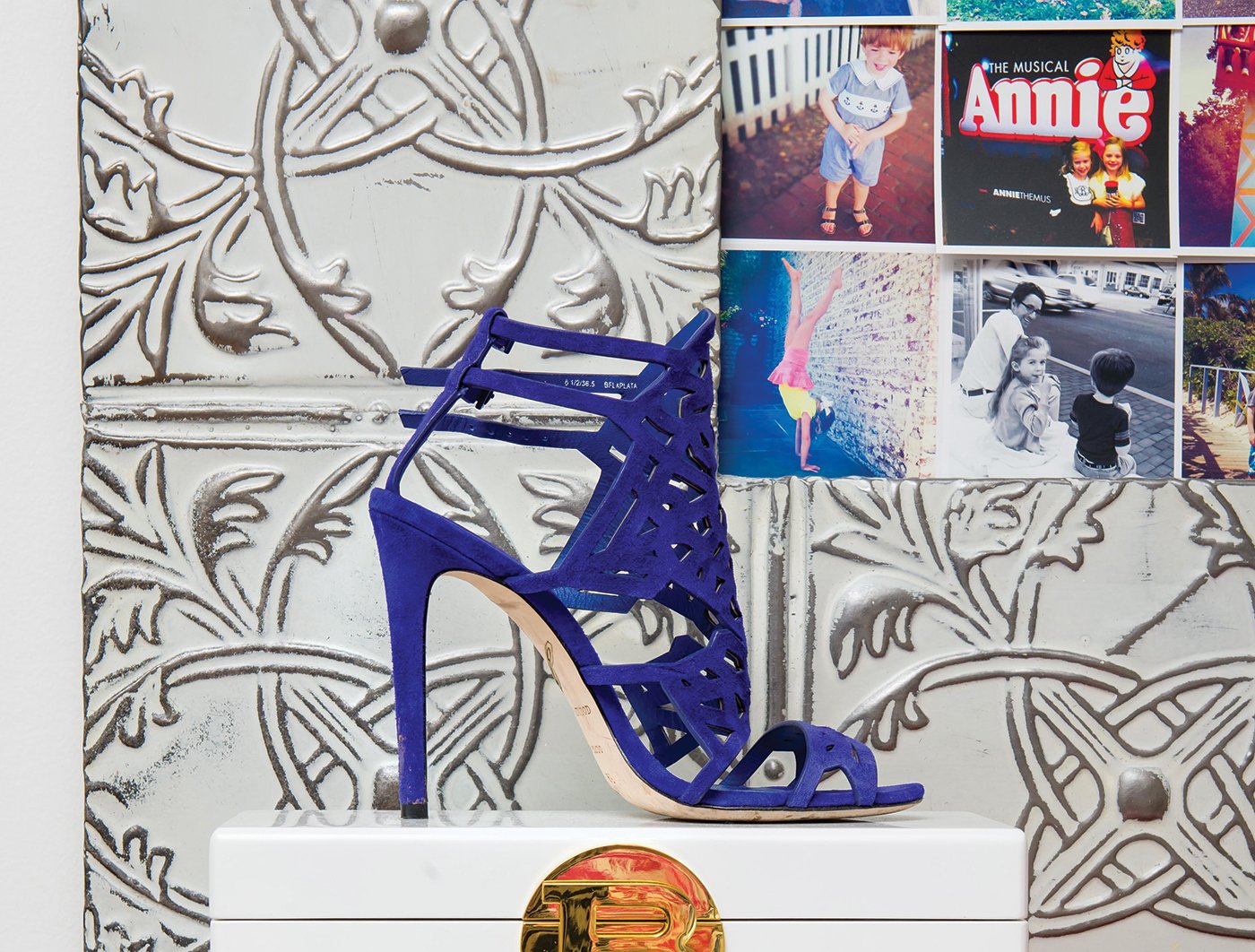 Jessica's Mom Code
Is there a stereotype about motherhood you've found to be wrong?
All the myths have turned out to be true! I once read, "Life as a mom involves living out one cliché after another." From pregnancy to birth to parenting, motherhood is the hardest and most fulfilling job in the whole world–another cliché/myth that is spot on.
One family tradition you'd never give up? Beginning to celebrate Christmas the second the Thanksgiving dinner dishes are washed and put away.
Where do you shop for yourself and/or your children? And Beige, The Magic Wardrobe, Sassanova. And online: Zappos, One Kings Lane, J.Crew.
Anything you can't leave the house without? My iPhone, to Instagram.
Your parenting secret weapon that changes "No!" to "Yes!"? I make up an elaborate story about what I want my kids to do using a fictional character as the protagonist. Works like a charm.
This article was published in the Fall 2013 issue of Washingtonian Mom Magazine.