There's perhaps no one more deserving of the moniker "stay-at-home mom" than Kristen Ondeck. With six children ranging in age from 6 to 16, Ondeck is a shining example of a mother who has it all in hand: timing, organization, compassion, and a mellow vibe to boot.
"I'm a pretty flexible, patient, positive mom," says Ondeck, who lives in Potomac. "Positivity is key. Instead of telling my kids when they're down, 'Stop complaining, it could be worse,' I tell them, 'Think about what you have that is good in your life; you have a lot to be thankful for.'" The outlook is essential for Ondeck as well. "I always tell myself the same thing, whether I'm starting my fifth load of laundry for the day or taking my kid for surgery to repair an occipital lobe that was blown out by a deer-hunting arrow. This is life!"
Ondeck met her husband, Chris, when both were at the University of Virginia; they dated through college and graduate school, and married in 1995. "A few years later I was working on my PhD in communications at the University of Maryland and was pregnant with my second child," she says. It was then that Ondeck decided to put the PhD on hold and stay home with the kids. "I think working moms and stay-at-home moms are all trying to do what's best for their families; priorities vary from day to day, and from person to person."
Her children, Michael, 16, Eleanor, 15, Jack, 13, Caroline, 11, Katherine, 8, and Annie, 6, all maintain a close relationship with their mom, even if it means having to put down the smartphones and tablets from time to time.
"I think the most important component of my role is to be present," says Ondeck. "These days, kids rely on technology to communicate. They text instead of talking on the phone, or face-to-face; they follow each other on social media; they Uber home from events rather than having a parent pick them up. I understand that this is the trend, but I'm trying to hold on to more old-fashioned methods as long as I can, whether they like it or not. I'm grateful for that."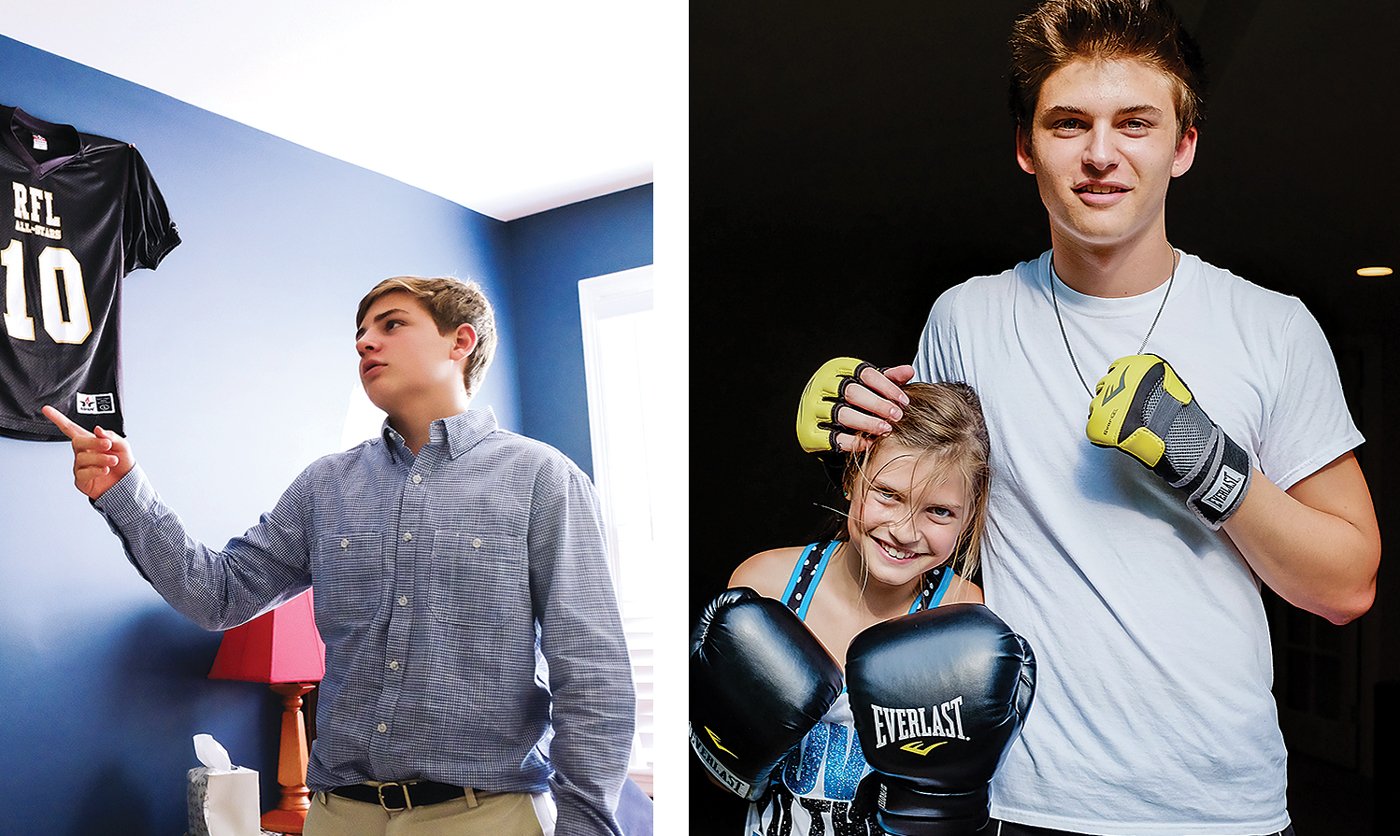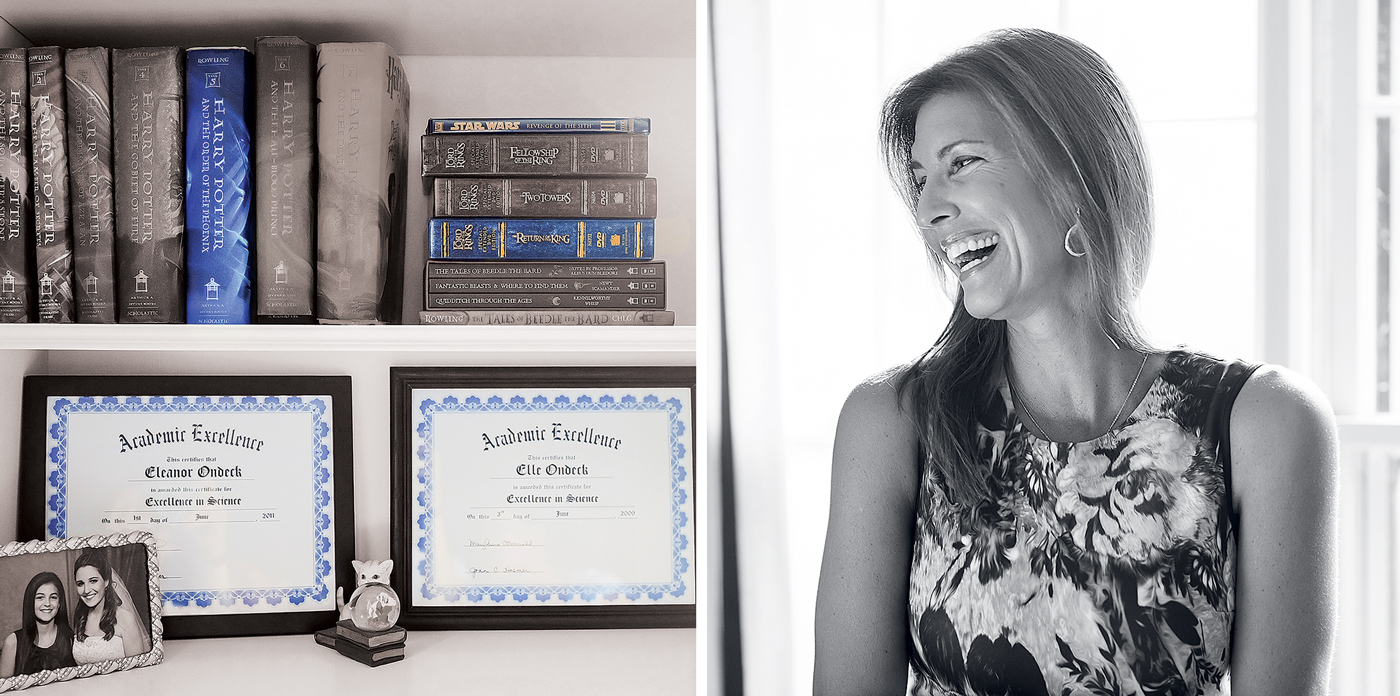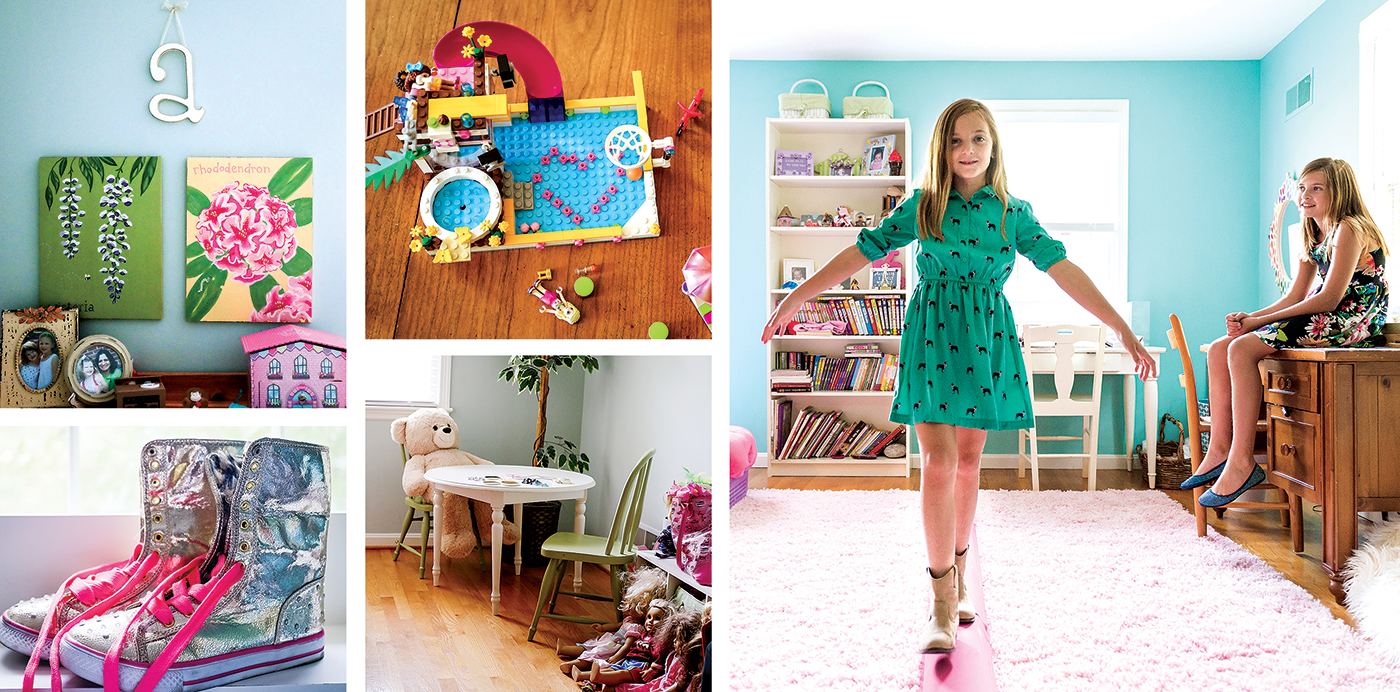 Mom Code
Dream vacation:
Any tropical beach with good snorkeling for Chris, and someone to offer me a beverage in a pineapple.
Last book I read:
The Smartest Kids in the World: And How They Got That Way, by Amanda Ripley.
Favorite date-night restaurant:
Tavern at River Falls.
Favorite restaurant with the kids:
Benihana—a place to dine where we are not the spectacle!
Family tradition:
I love Christmas Eve when we go to Mass, come home, and prepare our Feast of the Seven Fishes dinner. Then we have a big family gift exchange.
Favorite movie:
Tootsie.
Signature scent:
Jo Malone Peony & Blush Suede—my girls got it for me this past Mother's Day.
Favorite local activity:
Hiking the Billy Goat Trail.
Lipstick:
Bobbi Brown lip-gloss in a pinkish-beige.
Celebrity crush:
Someone who can sing me to sleep, throw me over his shoulder, and get me out of a burning building…Hugh Jackman!