The three kids, the handsome hubby, the new house in the suburbs, the fierce wardrobe, the megawatt smile. You want to be consumed with envy for Stacy Kerr. But then she says something like this, and you know instantly that you love her: "My big indulgence in our home was staining the floors before we moved in." Just like that, boom, she's practical, hard-working, down-to-earth, and a heck of a good sport about all the balls she has in the air. As assistant vice president of communications for Georgetown University, and as Congresswoman Nancy Pelosi's former right-hand communications ace, a position she held for nine years, Kerr, 35, is one of those women who understands that "having it all" is nice, but it definitely isn't the norm, and it doesn't come easy. "To me, balance is knowing where I am most needed at any one time, and each day it's a little different," says Kerr, who typically has a house full of extended family and at least one of her three kids poised on her hip. "I might be home doing homework and having dinner with my kids at 5 pm and be back on e-mail at 9 pm. Or I might be in New York for a meeting and work event one night and back on a train for my son's school performance the next morning."
The former is a better example of Kerr's days of late, as she is technically still on maternity leave from Georgetown, following the birth of baby Cate. "I know right now that life means I need to be home more. I'm okay with that." That's not to say she is completely disconnected from her role on campus, where she promotes and protects the iconic Georgetown brand. "I'm part of a senior leadership team that is looking at where we think education will be 5, 10, 20, 100 years from now. I'm challenged every day, which is great because that was my biggest fear in leaving the Hill," she explains. "I'm fortunate that my career has been a series of cumulative efforts without me ever planning it that way."
When she is home in Bethesda, Kerr is busy taking care of the kids and settling in to the family's new home, to which they moved in January. Montgomery County—Bethesda, in particular—was appealing to Kerr and her husband, lobbyist CR Wooters, who grew up nearby. The house backs up to her older son's elementary school, so each morning she gets to watch him dash through the trees in time for morning lineup; plenty of other students cut through the yard to do the same. "My fall project might be to build them a path," she says, contemplating the idea. "Anything to encourage them to use our house and hang out." Designing the interior has also been a fun experience, and one that presents its own amusing challenges. "I'm mixing up my home and fashion palettes these days," says Kerr. "I'll go to a store and look at a shirt or a dress and I think I love it, but then I get home and look in the mirror and say, 'Hey, wait, I think I loved this because I want this fabric on my drapes, not on my dress.'"
It's those little "losing it" moments we all can relate to that keep Kerr happy and grounded when her life is going a mile a minute. "My husband believes, and I now believe, too, that when you decide to go all in, you go all in," says Kerr, who knows a thing or two about the world of the power hustle. "I think you have to know when to push the pedal to the metal, and when you do, it's far better to maximize to 100 miles per hour than to coast along at 40."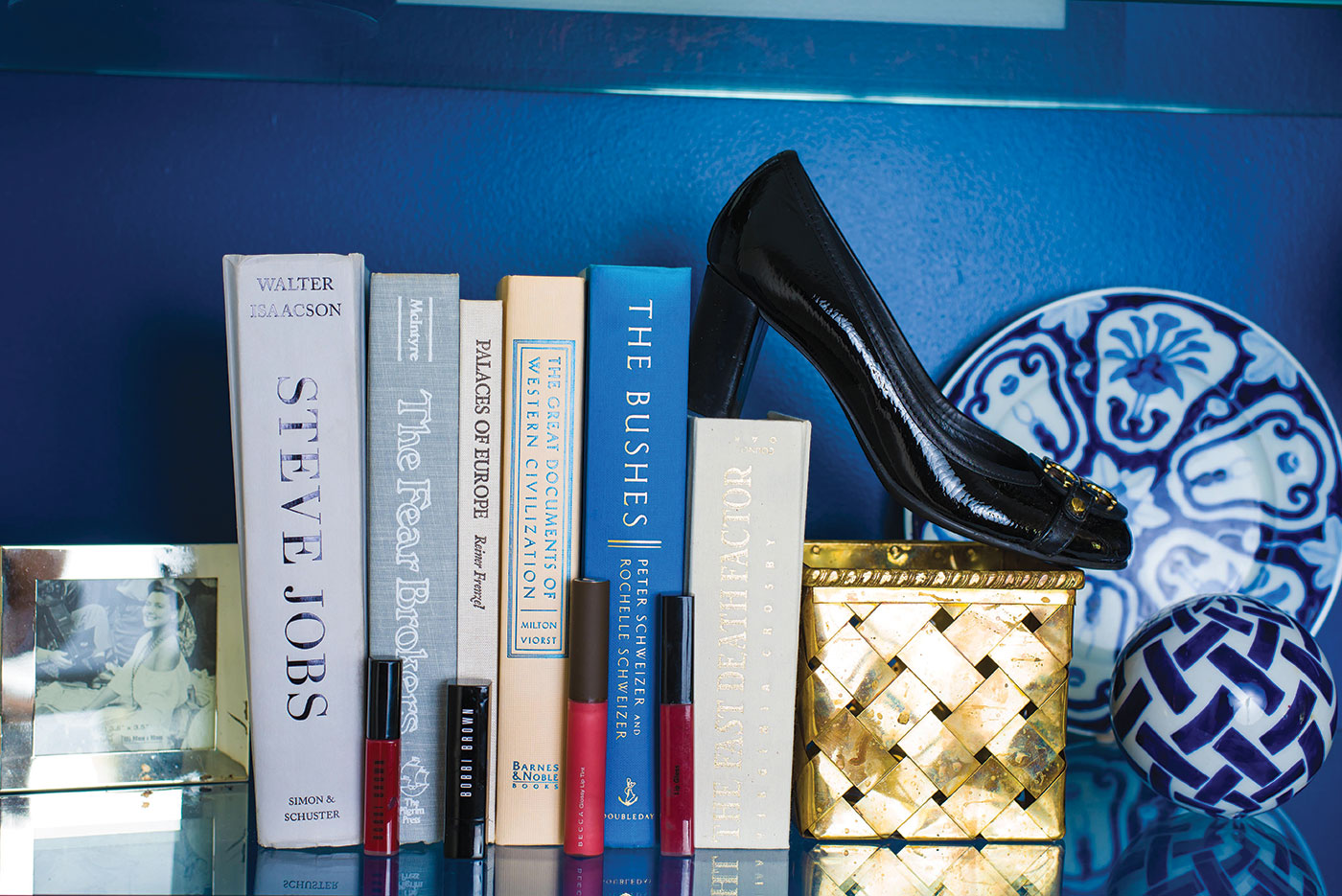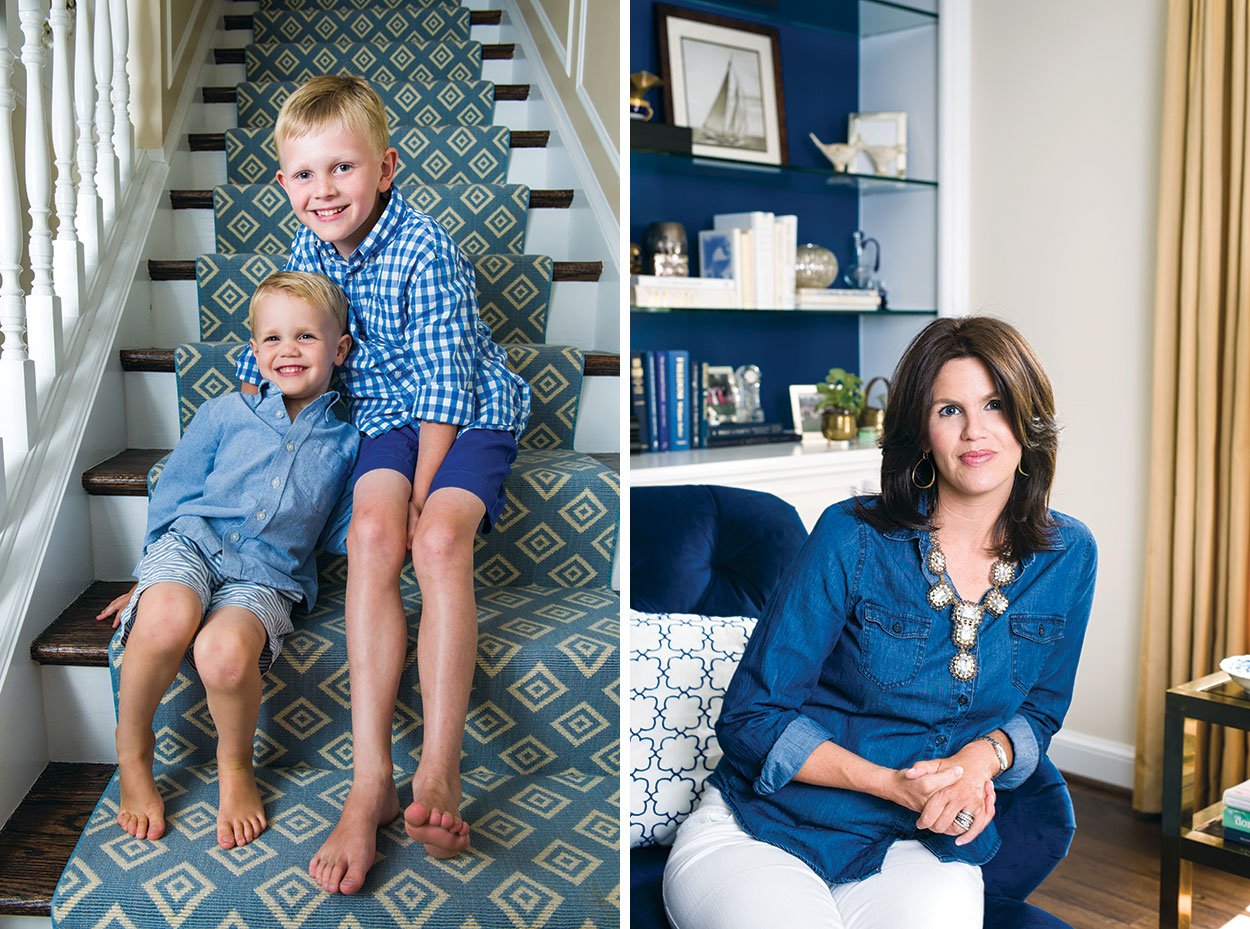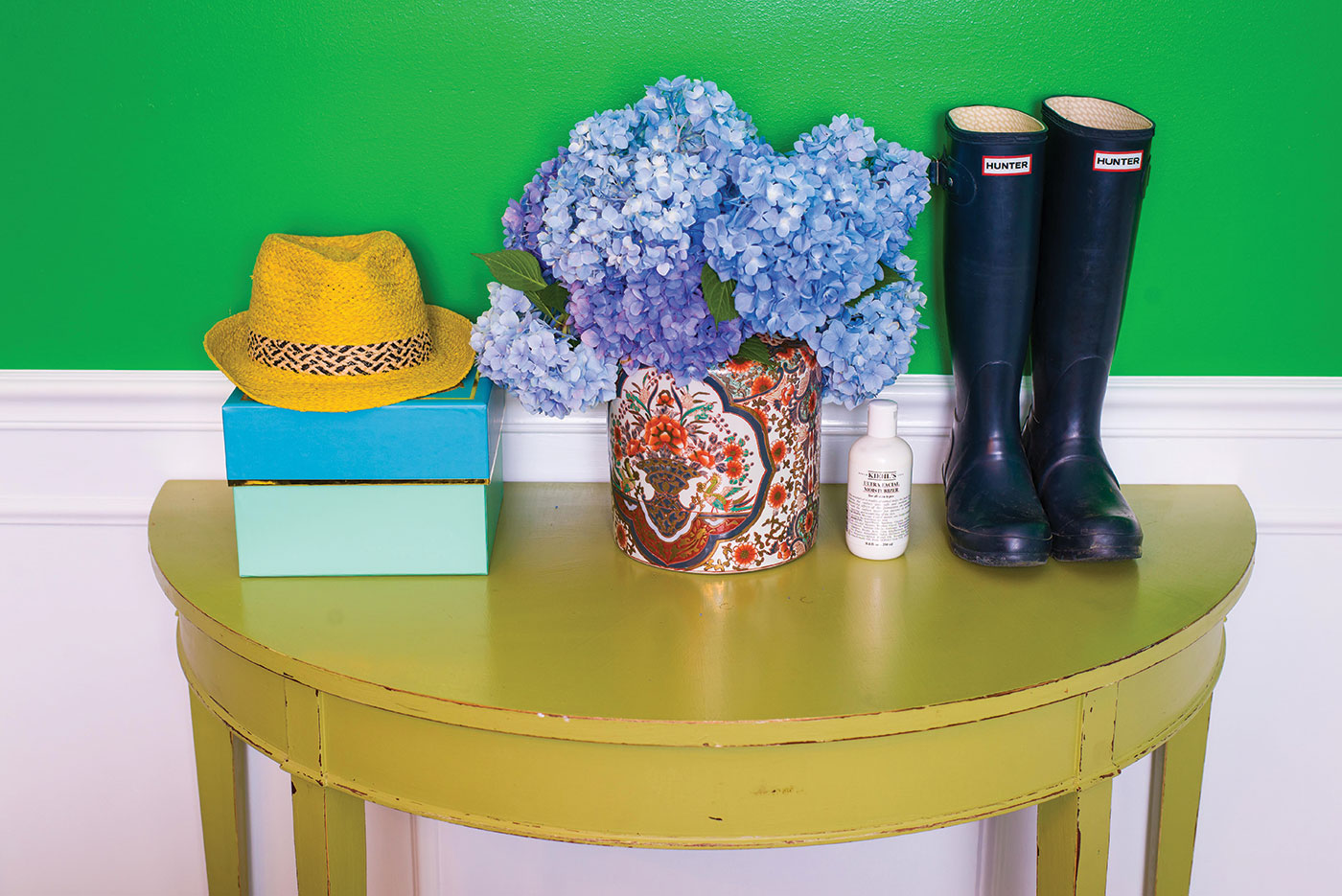 Stacy's Mom Code
Your most recent
family trip?

My parents' lake house in northern Michigan and a lot of great summer weekends at the beach in Delaware with dozens of cousins.

What's in your closet you just can't live without?
White jeans I can wear year-round!
I have a drawer full. If you're selling,
I'm buying, but my current favorites are from J Brand.
Where do you get your style tips?
From my sister, who shares her clothes with me—they're much hipper than mine!
Any guilty pleasures?
Pedicures at 10 pm. I'm not a big sleeper, so I love doing things
after-hours that I typically don't have time to do during the day.
My husband is a great dad because he
Feels as responsible for raising great kids every day as I do and works just as hard to balance
his career and spend quality time
with our children.