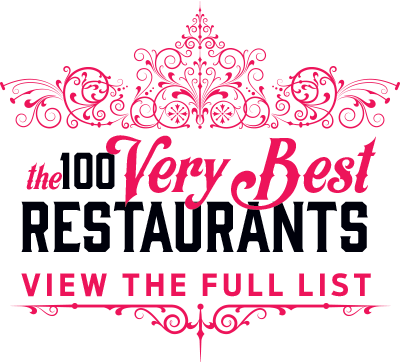 Whitewashed and sparely appointed, Frederik de Pue's bilevel Shaw spot is frenetic on the first floor, where busy cooks toil at a skinny, steaming open kitchen. Upstairs, guests lean across communal tables in a far more serene environment—the better choice when intimate conversation is on the agenda. The handwritten menu is ever-changing, but hope that your night's options include chubby escargot ravioli served with crispy-sweet stuffed zucchini blossoms and a lovely ratatouille coulis, or impossibly tender veal sweetbreads with braised kale, onions, bacon, and potato.
Open: Monday through Saturday for dinner, Sunday for brunch and dinner.
Don't Miss: Duck rillettes; stuffed squid with piperade, sweet-chard pesto, and prosciutto; ricotta fritters with orange-blossom honey.
---