The 14th Street corridor has its fair share of restaurants—but one with a room dedicated to Italian meats and cheeses is more of a rarity. We took a sneak peek inside Lupo Verde (translation: "green wolf"), housed in a handsome brick building that's stood vacant for six years. Avellino native Antonio Matarazzo has teamed up with fellow Italian toque Domenico Apollaro and Med Lahlou (Tunnicliff's, Ulah, Station 4) for the 100-seat corner spot, which serves its first dinner early next week February 20*. Here's what to expect.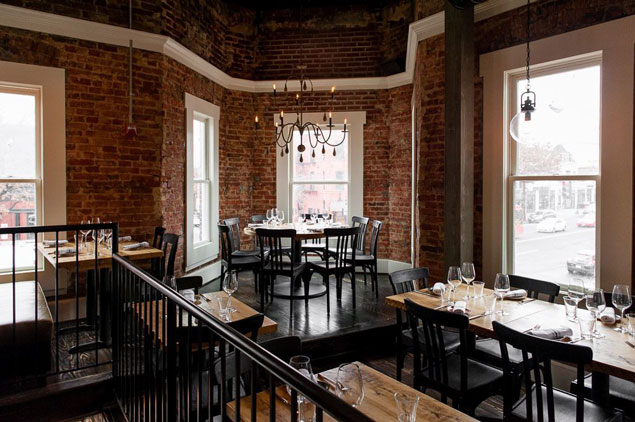 About that meat and cheese room . . .
Walk into the ground-floor bar area, and the first thing you'll notice is a glass-enclosed room filled with salumi e formaggi. Guests can order from the bounty of prosciuttos, salamis, and around 50 cheeses to begin their meal; their selections will be served on wooden boards recycled from wine cases. The section also doubles as a shop window, where you can order sliced meats, cheese by the ounce, fresh breads, and accompaniments such as house-made marmalades for takeout. The restaurant is also teaming with a local farm and cheese producer for something like an "adopt-a-cow-and-sheep" program: Certain animals will be designated to produce milk for Lupo that will then be turned into cheeses, including mozzarella, pecorino, and ricotta, exclusively for the restaurant following the chef's recipe.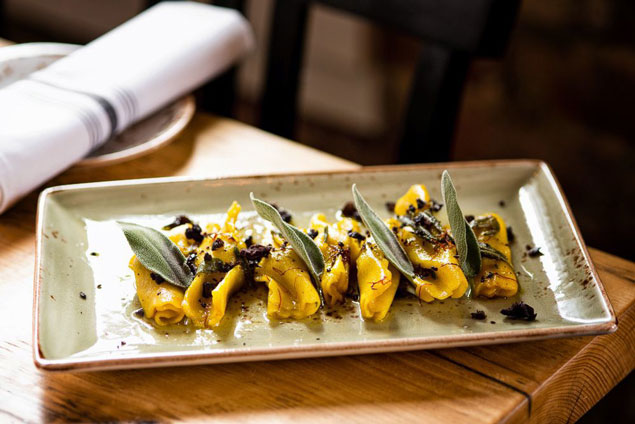 Hazelnut pizza, fried meatballs
To-go options don't stop with prosciutto di Parma. Around 70 percent of the menu is available to take home, or you can pick up one of the "lazy boxes": a ready-made entrée such as lasagna, side snacks, and an optional bottle of wine; the selection will change frequently. Dine-in guests have many more options. Apollaro's menu focuses on rustic fare from the Calabria and Campania regions, with dishes such as a salad of artichoke and shaved Grana Padano; house-made pasta with meat ragu and crispy meatballs; and whole, salt-baked branzino. A small selection of individual pizzas includes the Lupo Verde, an unusual combination that nods to Matarazzo's home town; the pie arrives topped with the region's famous hazelnuts, scamorza cheese, and honey. Look for lunch and brunch in March.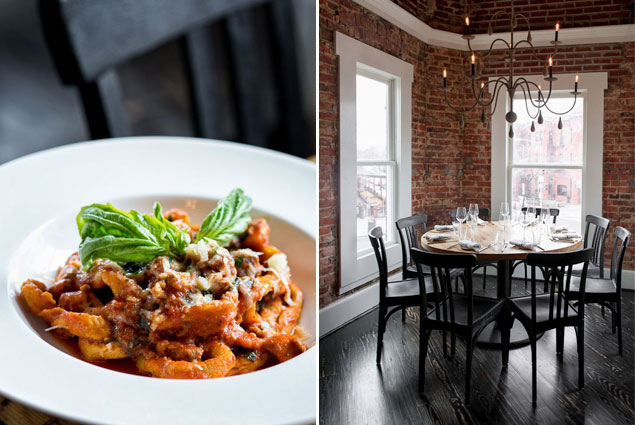 Tables named for Italian film stars
One of the best seats in the house may be the Sophia Loren, an eight-seater in the second-floor dining room that sits under a chandelier hung from the building's original beams. Instead of numbers, tables carry the names of Italian stars. The rooms exude the feel of a rustic townhouse with stained-wood floors and beams, brick walls, and floor-to-ceiling windows. Come spring you'll find a 40-to-50-seat patio.
Drinks by a local liqueur producer
In addition to wines and beers on tap, Francesco Amodeo of Don Ciccio & Figli will oversee the cocktails. The local Italian liqueur producer will use some of his own limoncellos and spirits flavored with the likes of mandarin oranges and fennel. You'll also find a twist on the barrel-aged Negroni spiked with pisco, as well as bourbon infused with more of those Italian hazelnuts.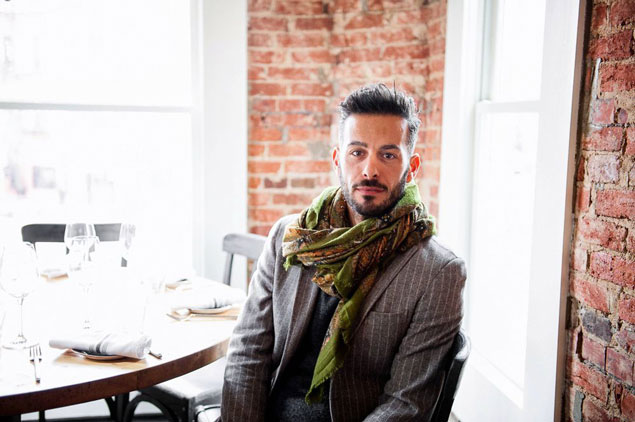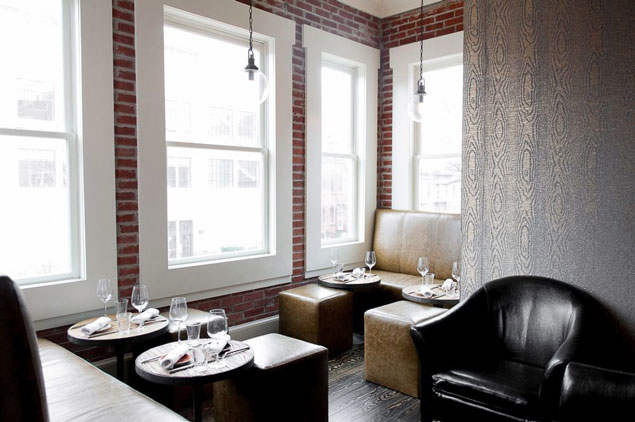 Lupo Verde. 1401 T St., NW; 202-827-4752. Current hours: dinner nightly from 5 to 11. Look for late-night service, brunch, and lunch to come.
*Since this post was published, the restaurant announced it has pushed back its opening to February 20.