"Even though it wasn't love at first sight for us, there was definitely a connection right away," says Heidi O'Dell, a graduate nurse, of her introduction to Robert Atkinson. They met in Ocean City and soon realized they were both employees of Outback Steakhouse in La Plata, Maryland. After a few months of getting to know each other as they worked together, they decided to explore their connection further by going on a first date.
Almost six years later, Robert, a general manager, proposed to Heidi with the help of their then-three-month-old daughter, Carley. After bringing her to bed where Heidi was sleeping one morning, Robert asked Heidi to give Carley her pacifier. "I remember thinking, 'You do it, you're already up,' but he insisted. On Carley's onesie, he had written, 'Will you marry my daddy,' with the ring attached to it," says Heidi. "It was the most perfect and surprising proposal I could have asked for." Naturally, Carley served as the flower girl at their wedding in Maryland 17 months later.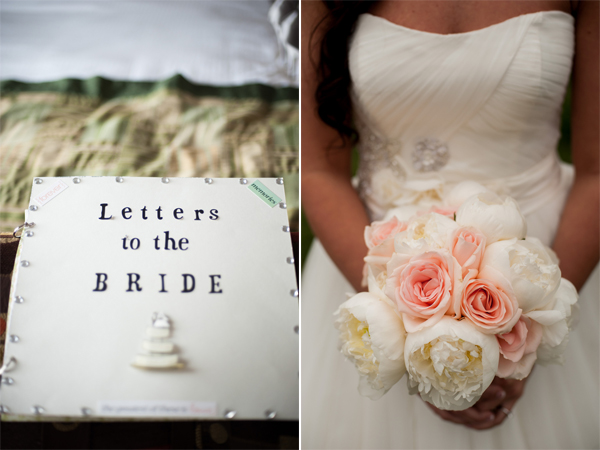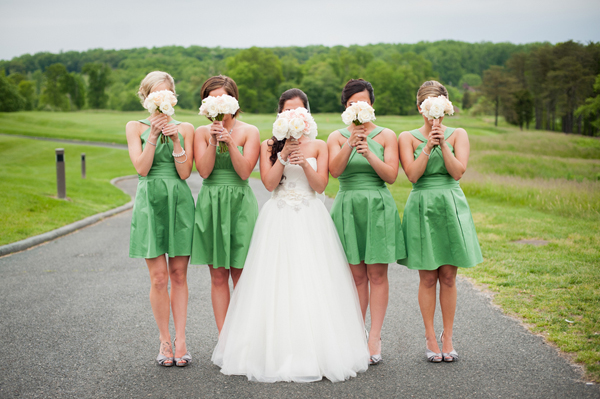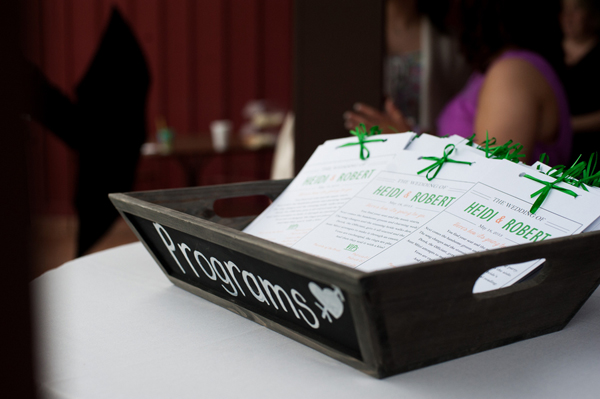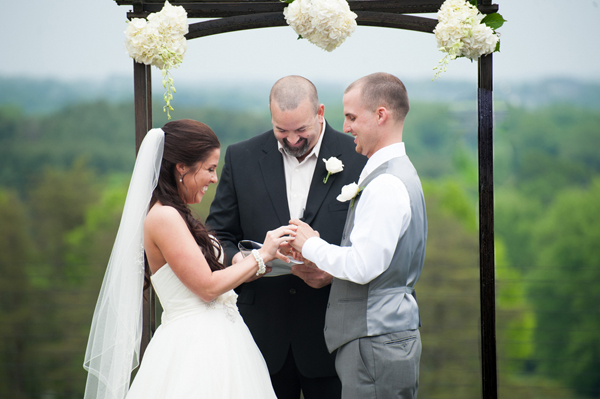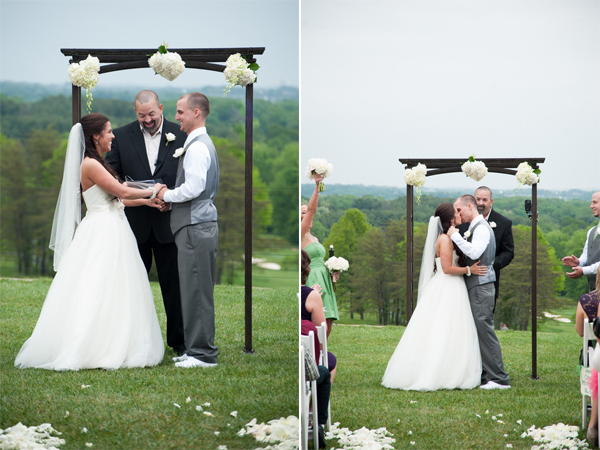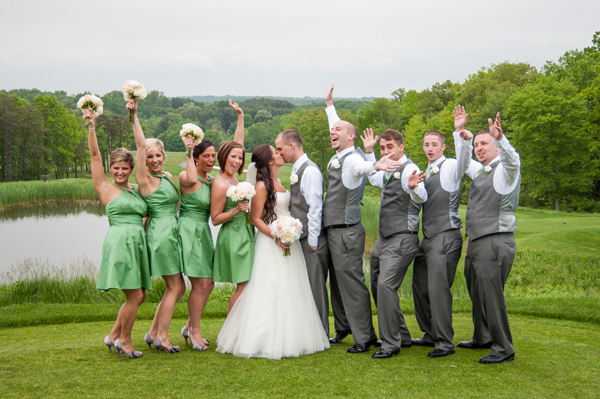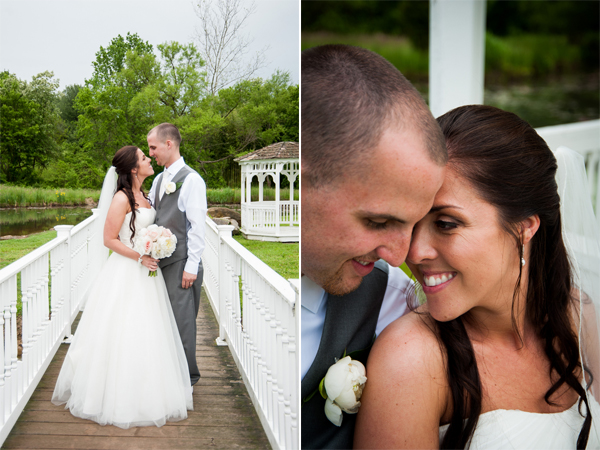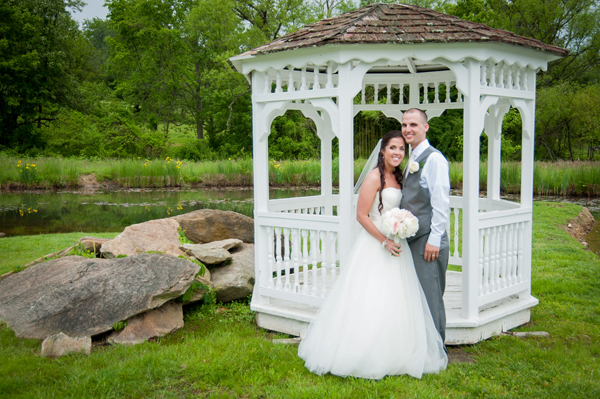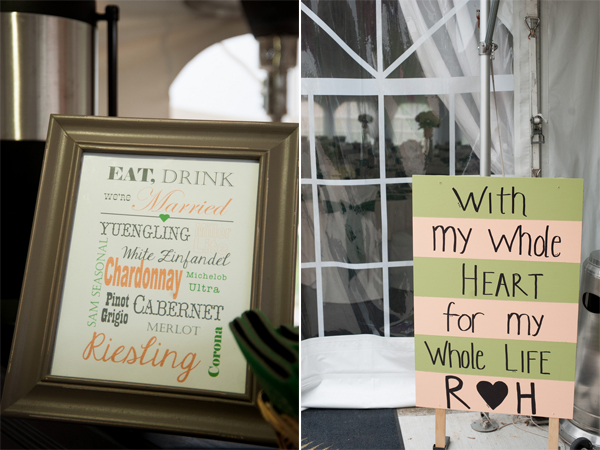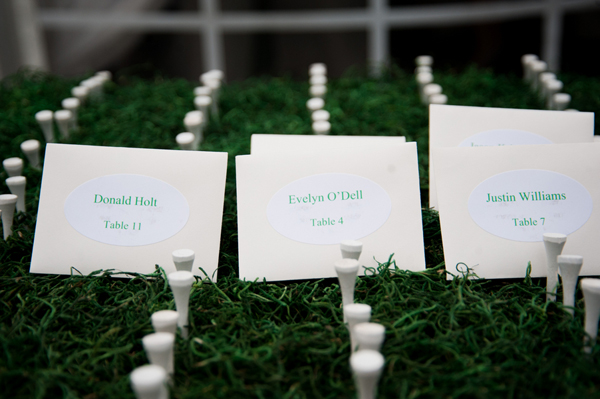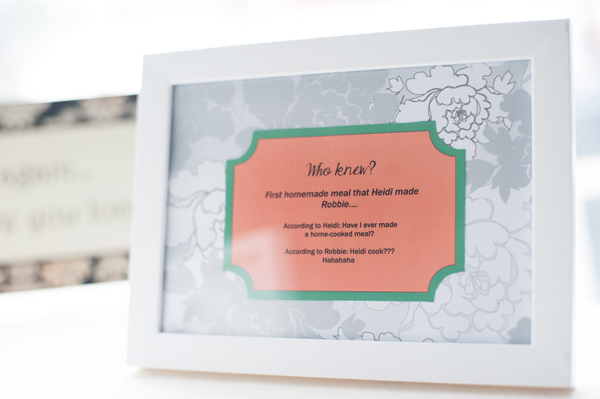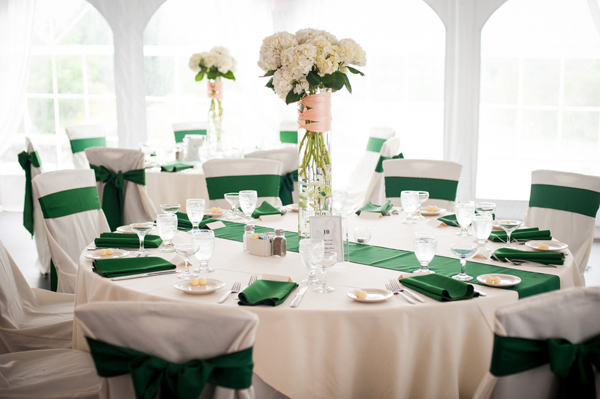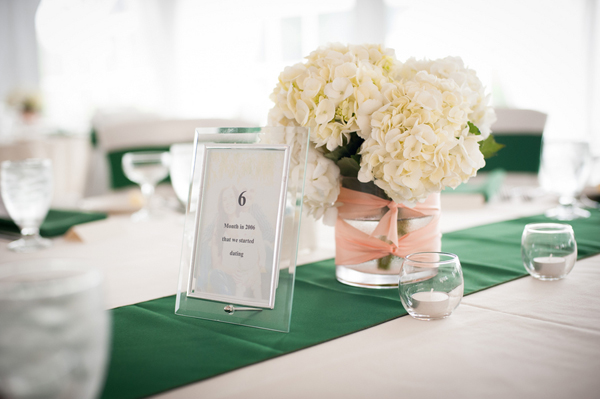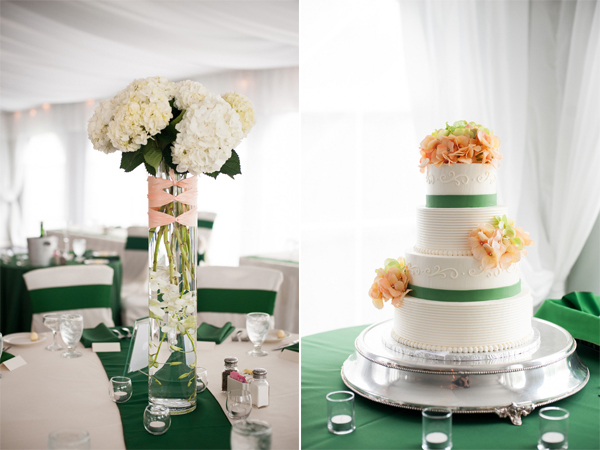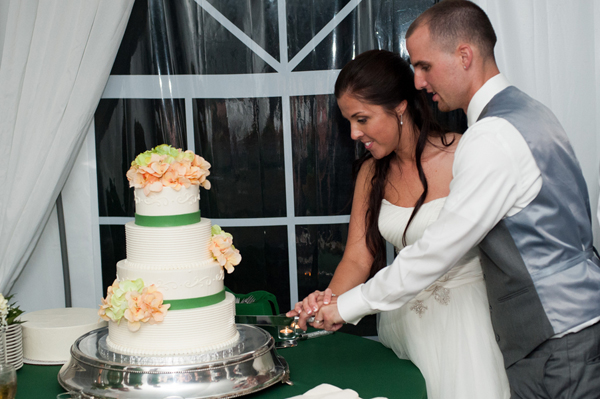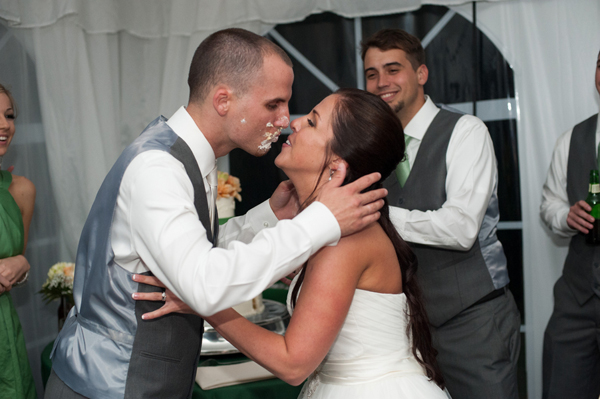 Details:
Photographer: Brenda Murphy
Venue/Caterer: Mountain Branch Golf Club
Bride's Gown: Oleg Cassini, David's Bridal
Hair: Melissa Clark, Hair Gallery
Makeup: Katie Gant
Groom's Tux: JF J. Ferrar, JCPenney. "Robbie's favorite shoes are Air Force sneakers, so he wore them at the wedding. He was in a gray vest suit with brand new white tennis shoes, but it was perfectly him," says Heidi.
Cake: Yia Yia's Bakery
Cake Flavors: "Traditional almond cake with vanilla cream filling, yellow cake with strawberry cheesecake filling, almond cake with chocolate filling, and I am waiting for our first anniversary to cut into our top layer and find out what it is," says Heidi.
Cocktail: Something Blue
Florist: Metzler's Florist
Flowers: "White and peach roses with peonies. I wanted a soft bouquet of flowers with just the right amount of color. My bridesmaids' bouquets were mostly roses, but I had some peonies added to my matron of honor's bouquet to make hers a little bigger," says Heidi.
Music/Entertainment: DJ Tom Gavin
First Dance Song: "You Had Me From Hello," by Kenny Chesney
Invitations: "We made our invitations by hand using a wedding website. I liked that we were able to include the exact wording that we wanted; it made it that much more personal," says Heidi.
Bride's Favorite Detail: "It was so nice to see all the hard work and attention to detail that we put in. We did a lot ourselves, with help from my matron of honor and bridesmaids. I also love that our daughter was able to be a flower girl at our wedding."
Biggest Surprise: "While we were waiting to be announced, our deejay started our music, when all of a sudden the music changed to a song that we did NOT pick out! It turns out our bridal party pulled a prank and changed our reception entrance song to 'Harlem Shake.' It made our entrance that much more fun and exciting."
Favors: "Since we started our relationship while working at Outback Steakhouse, we thought it was only fitting to have a wedding favor that paid tribute to that. We had Bloomin' Onion cards personalized with our names and a thank-you note on the back. Our guests were able to enjoy a free appetizer on us next time they ate at any Outback."
Favorite Moments: "Our minister was ordained just for us. He was the original proprietor of the Outback where we worked and did the matchmaking for us, so we thought it was only fitting for him to be the one to marry us. We had our wedding bands secretly engraved for each other and did not reveal the inscriptions until after the wedding was over. Instead of smashing cake into each other's faces, we decided to get our matron of honor and best man. We invited our whole bridal party up to the cake cutting as a decoy. We did the countdown and at the last second smashed it in their faces. It was the perfect payback for changing our music!"
Theme: Sophisticated but casual, with clover green and peach accents
Four Words That Describe the Wedding: Fun, romantic, personal, memorable
Honeymoon Spot: Cancun, Mexico
Where They Currently Live: La Plata, MD