Veteran chef Bob Kinkead plans to debut Campono, his casual pizzeria, on Friday in the Watergate complex. Expect breakfast pizzas, hearty Italian sandwiches, ample outdoor seating, and more.
Ancora, the more upscale Italian sister restaurant next door, closed for renovations in February with plans to open around Labor Day. Kinkead goes decidedly more casual at the 55-seat pizza spot in the former Cup'a Cup'a space. The eatery will be open for breakfast through dinner, with self-serve dishes and a takeout menu. You might start the day with coffee and breakfast pastries, quiches, or egg-topped pizzas such as the carbonara, with pancetta and cream. Lunch and dinner bring wood-fired, Neapolitan-style red and white pies that can be ordered whole or by the slice. The sandwich lineup includes a number of Italian classics with various cold cut combinations or mozzarella and tomatoes, as well as hot subs stuffed with the likes of meatball Parmesan or beef brisket with onion agrodolce and horseradish. Vegetarians aren't left out, with items like the "friarelli and cheese" sub, filled with broccoli rabe, peppers, avocado, and four cheeses.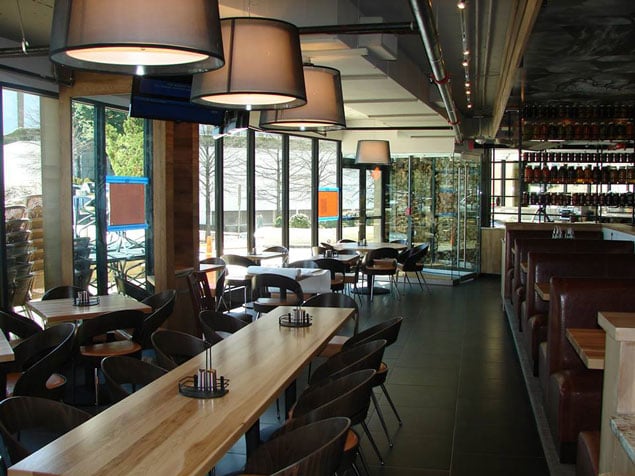 All items can be carried out, but guests can also linger with their meal on a 40-seat patio in warmer weather. Making that option more enticing: beer and wine for sipping, and house-made gelato and sorbet for scooping through the summer.
Campono. 600 New Hampshire Ave., NW; 202-505-4000. Open daily 7 to 9.