"She can go as long as people want to hear her," Michael Harrison, editor and publisher of Talkers magazine—which tracks the talk-radio industry—says of WAMU's Diane Rehm. But once Rehm hangs up the headphones, the station may have to start from scratch, Harrison warns. "It's the host, not the slot," he says, that makes a show. A few examples of the difficulty of passing down an audience: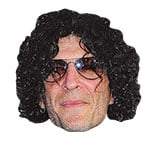 Howard Stern
"People come and go like crazy with radio, man, or get fired," Stern—the first of a line of shock jocks launched by Washington's DC101—told listeners in 1982. But after moving to New York that year, he began a 20-plus-year run with NBC radio and WXRK that ended only when he signed with Sirius satellite radio. In DC, Doug "the Greaseman" Tracht ran for more than a decade in Stern's old slot, but his WXRK's replacements, David Lee Roth and Adam Carolla, both failed.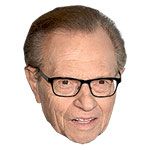 Larry King
Shortly after he was recognized by Guinness World Records for holding down a show in the same network and time slot for a record-setting 25 years, King signed off of CNN in 2010 in the face of plunging ratings. British reality star Piers Morgan lost viewers in King's old slot before being canceled earlier this year.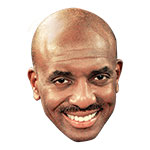 Derek McGinty
This popular radio host from 1991 to '98 could be a model for WAMU's best post-Rehm scenario. After he leaped to TV, eventually landing a Channel 9 anchor spot, the WAMU show became Public Interest; Kojo Nnamdi soon became host, and four years later it was renamed The Kojo Nnamdi Show.
This article appears in the May 2014 issue of Washingtonian.