By day, Kathy E. Hollinger is at the forefront of our region's much-lauded culinary revolution, acting as an advocate, resource, and representative for the industry through her role as president and chief executive officer of the Restaurant Association Metropolitan Washington (RAMW).
But with her shoes off, curled up on the couch in the living room of her eclectic Northwest home and playing with her six-and-a-half-year-old son, Bijan, she appears far more "earth mother" than power player.
"One constant in my parenting is a family culture that includes lots of love, lots of laughs, and lots of support," says Hollinger, 43, who with husband Tony, the director of facilities operations at American University, outfits her home with the same approach.
"It reflects our life, our mixed cultural heritages, our special moments, captured everywhere in photos, and our love of entertaining family and friends," she says. Funky antiques and heirlooms mix with unique accents and meaningful artwork. "It all came to life," she says. "I try to move things around seasonally to keep our home vibrant, with good energy flowing."
The impact of the positivity Hollinger tries to foster is evident in Bijan, whom Hollinger describes as "determined, fair, and compassionate," with a great sense of humor. "He loves animals and sports, especially soccer." Hollinger takes cues from her own mother, who worked as a pediatrician in the Main Line, outside of Philadelphia, when Hollinger was growing up. "[She always] encouraged me to 'do it all and do it well,' which I try my best to do every day," Hollinger says.
Though she strives to keep work and home separate, at the end of the day, "the balance is different in every family," she says. "I always try to create 'Mommy and B' time—anything from running errands to watching a movie, playing music, or dancing around the house."
Hollinger is also prone to making things up as she goes along. "I don't have a textbook approach to parenting. I think it's a combination of life experiences, skills, and a little trial and error."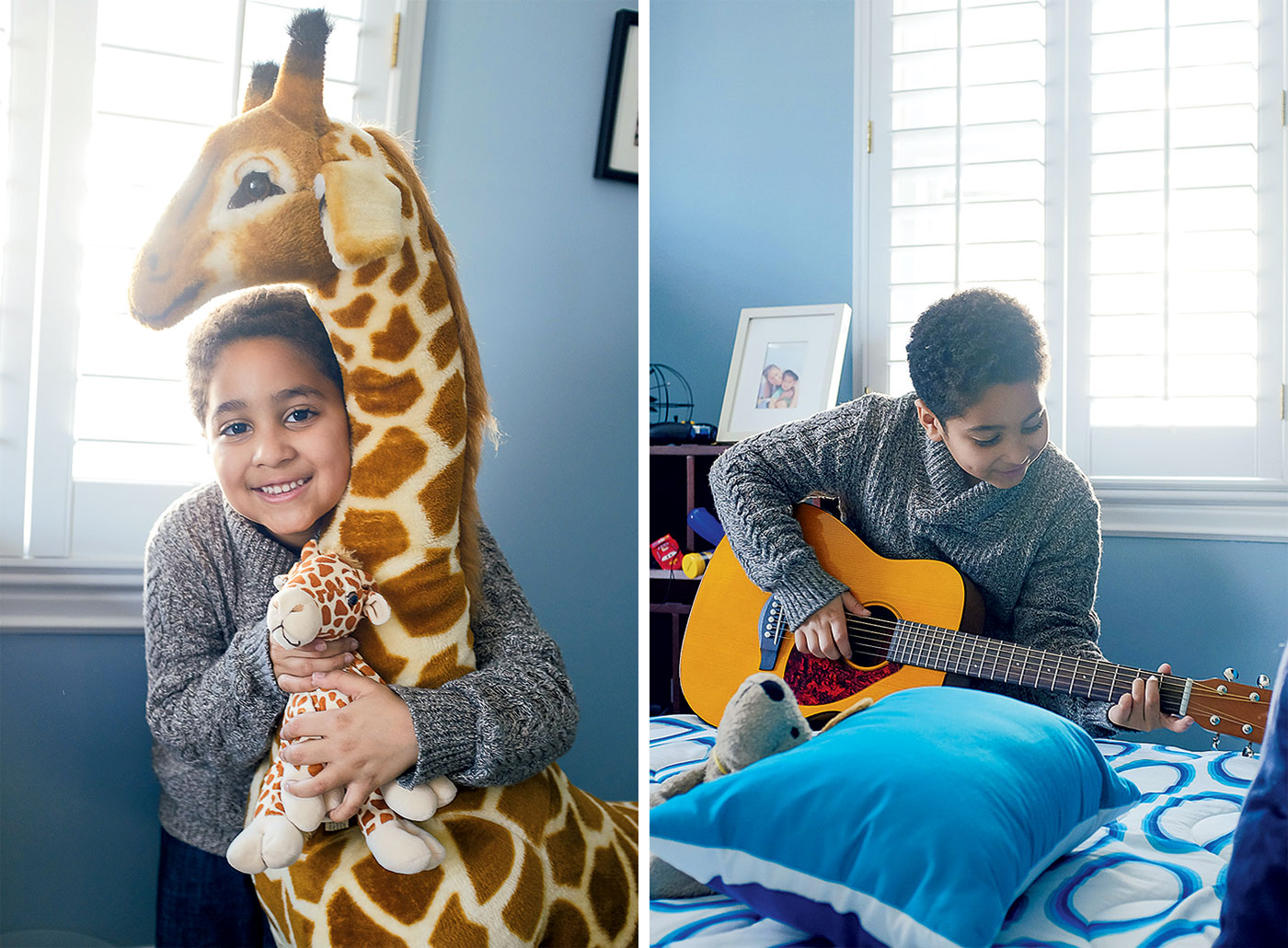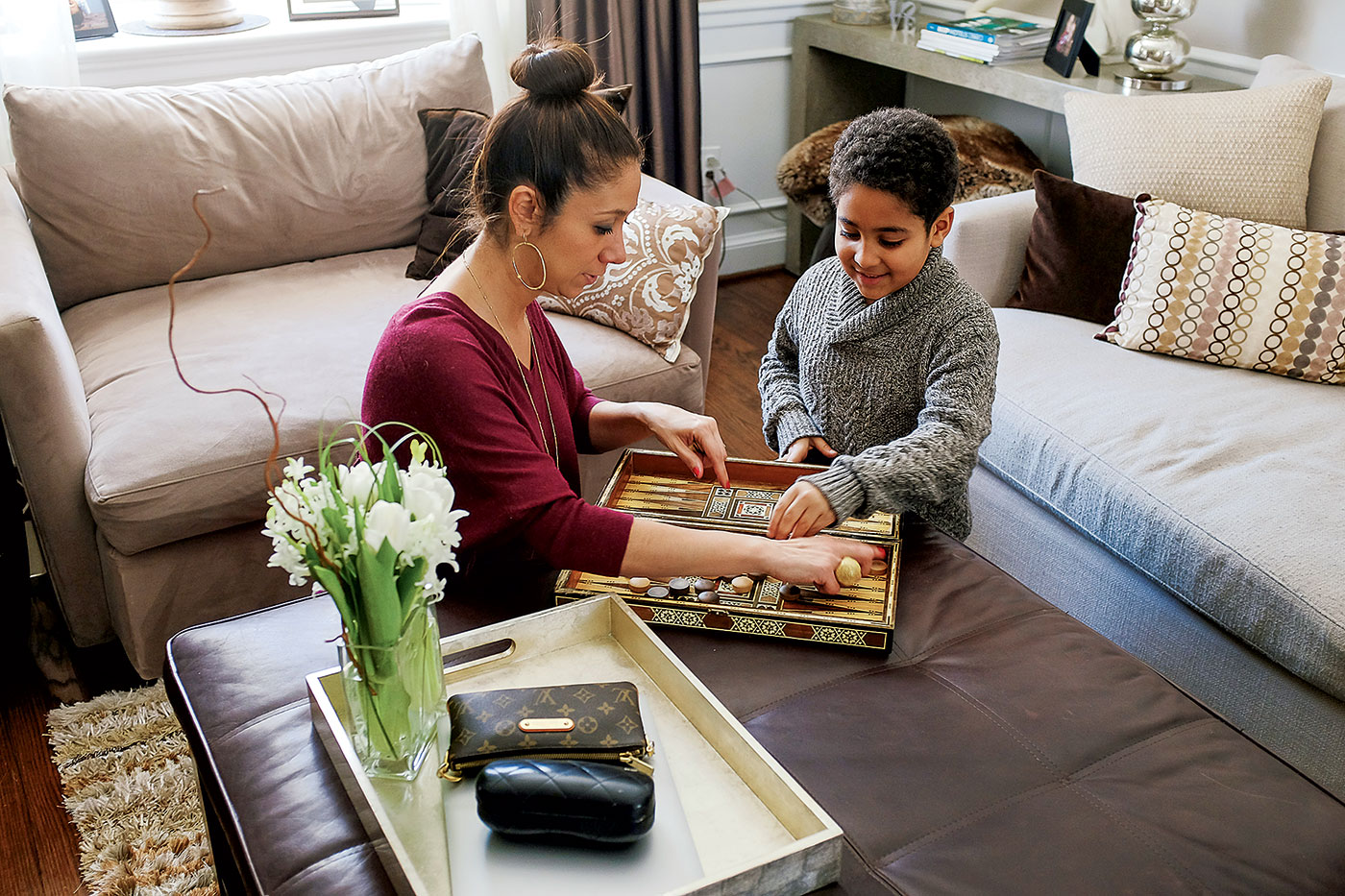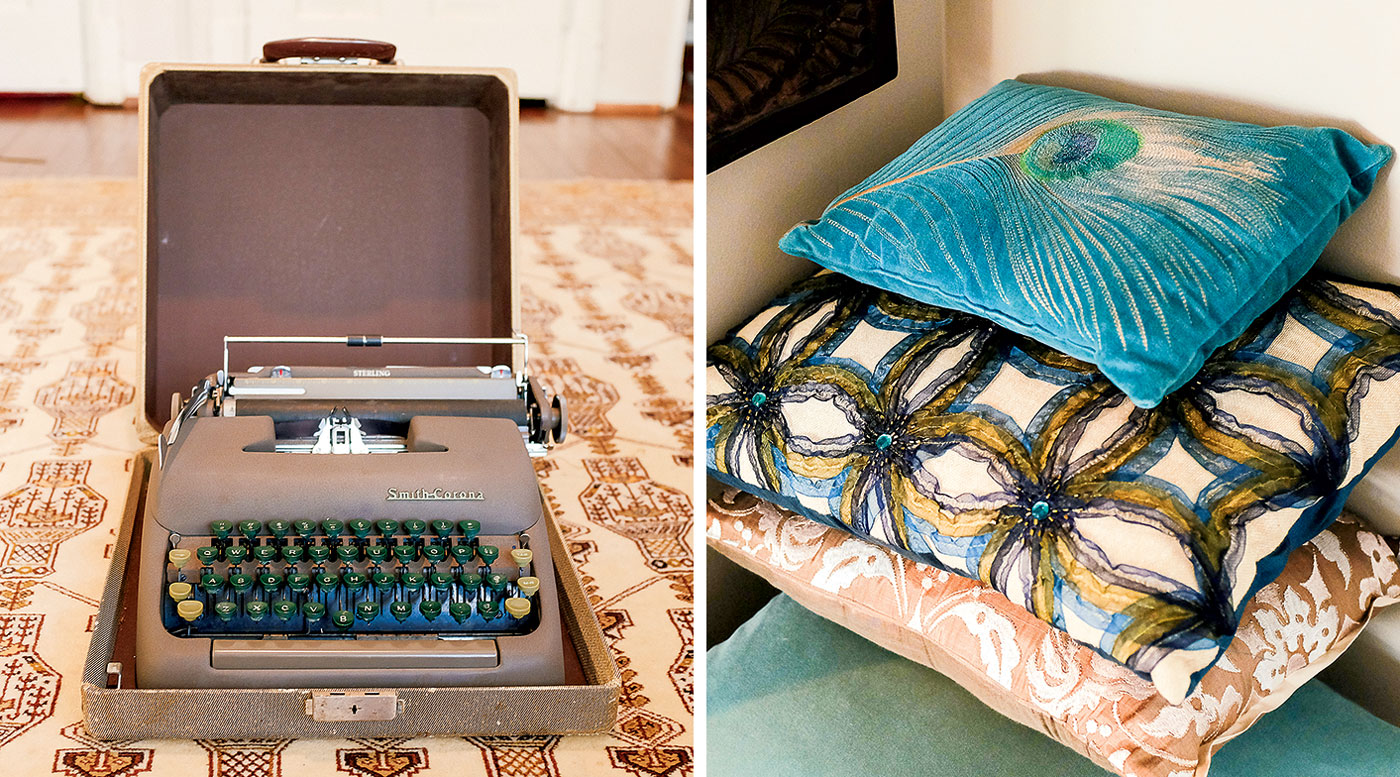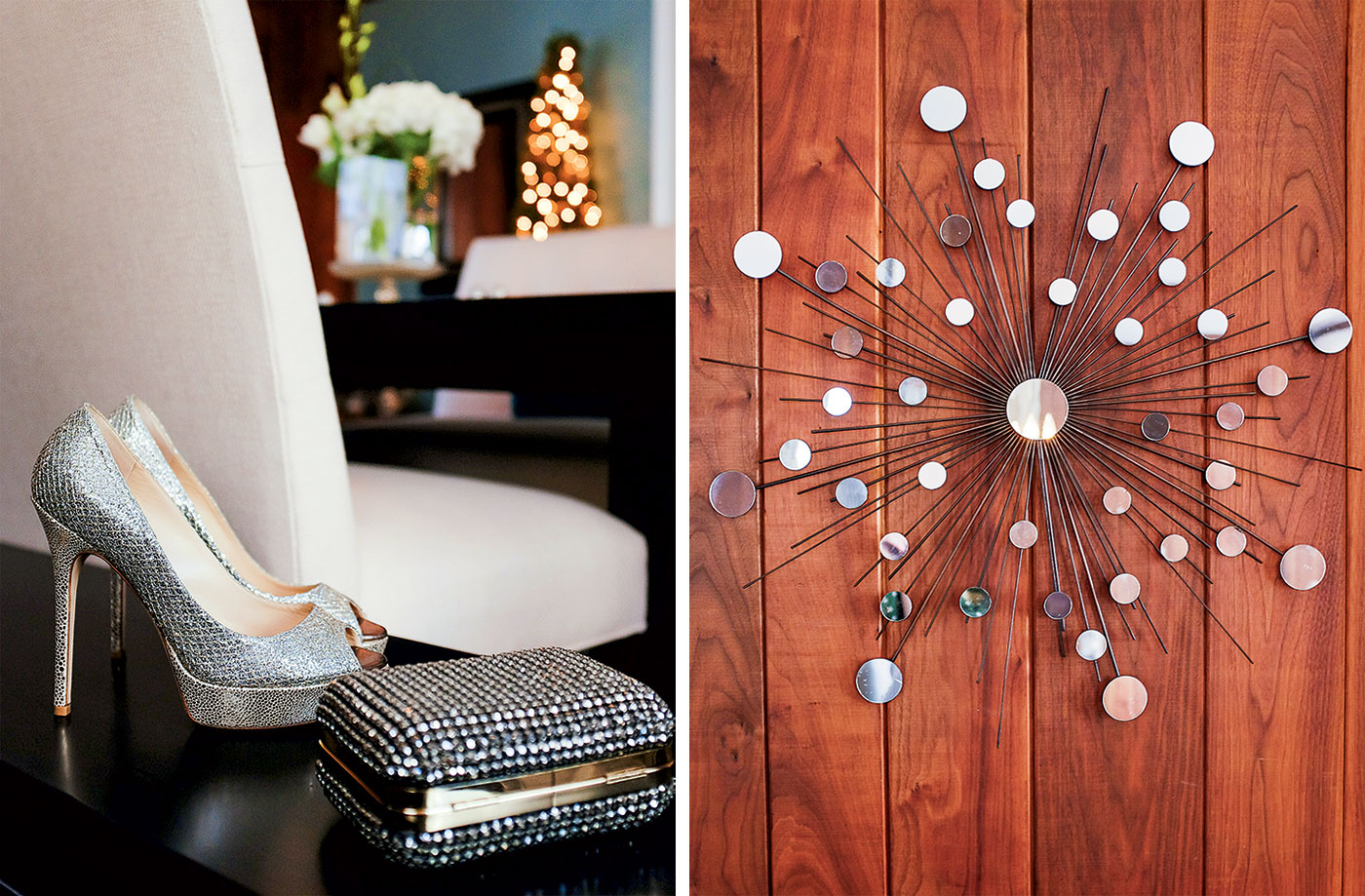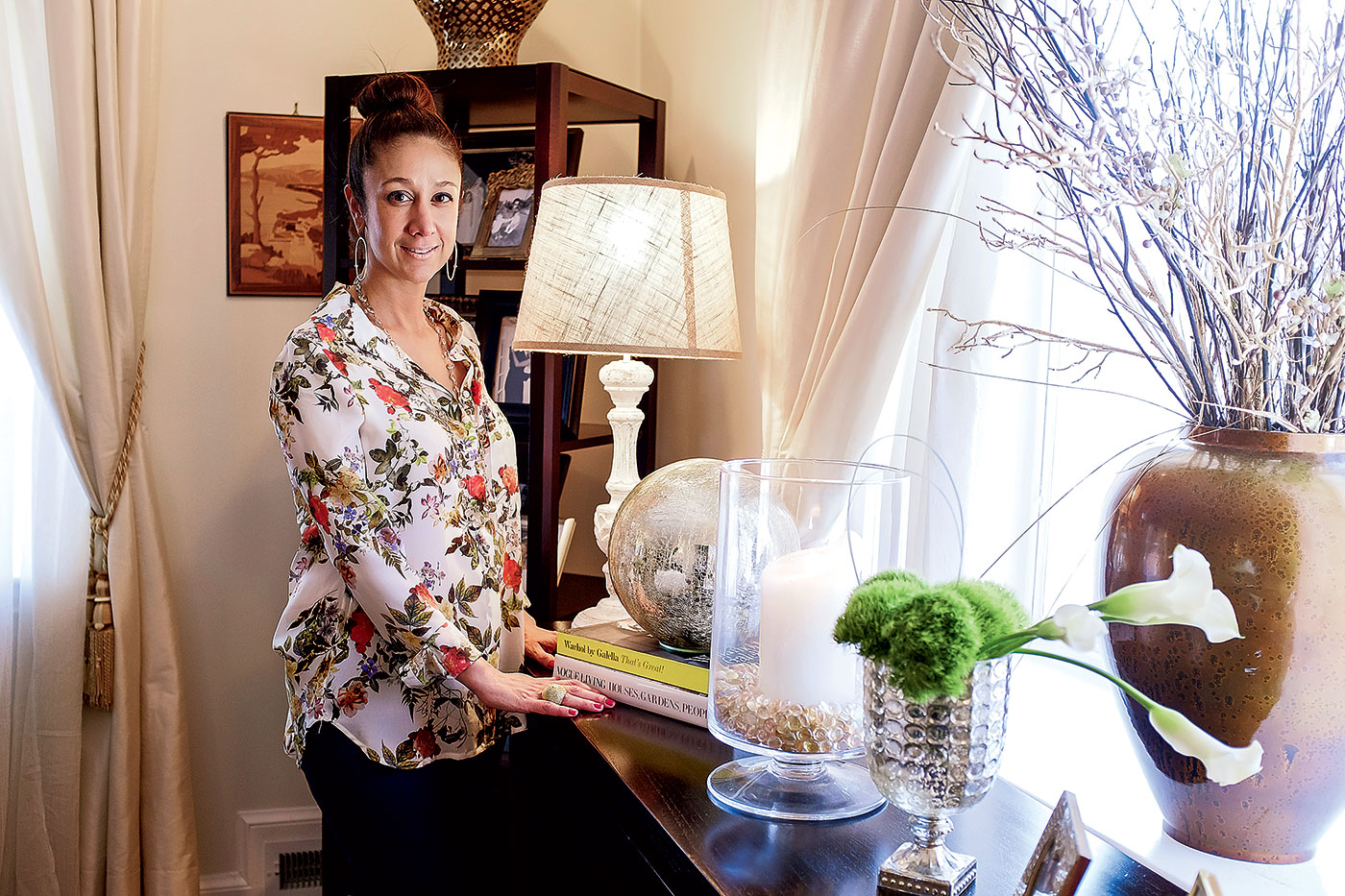 Mom Code
Favorite Family Tradition:
Summer beach weekends in Avalon, New Jersey, and eating seafood at the Lobster House in Cape May.
Mentor:
My mom.
Meal I Make That My Kid Loves:
My famous spaghetti.
Lipstick:
MAC Myth; nothing like a smoky eye and a nice nude lipstick.
Celebrity Crush:
Adam Levine and Sarah Jessica Parker.
Apps I Rely On:
Uber, Peapod, Postmates and Citibank.
Favorite Bag:
The Louis Vuitton Milla clutch—it's practical but super-cute. I use it day and night.
My Friends Would Say I'm:
Authentic.
Local Family Activity:
Sunday brunch.
Guilty Pleasure:
Chili cheese fries and old episodes of Will & Grace.