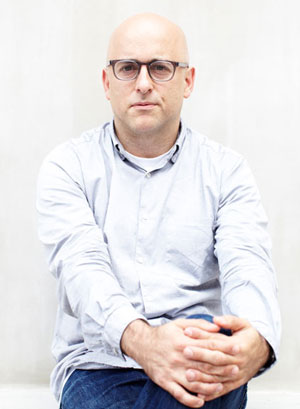 Having been advised by his press team that he was on a very tight schedule, I was expecting my interview with Steven Alan to wrap up in 15 minutes or less. But when we sat down to chat at Kafe Leopold, I realized I had struck gold. Washingtonian was the only press he was meeting with—meaning free rein to pick the man's brain.
With 26 Steven Alan stores in the US and Japan (with 300-plus stockists), I wasn't going to leave without finding out if the next outpost would be in DC (he already has a store in Cady's Alley). Alan has practically built an empire from his minimalist approach to design, so what better place to serve up the classics than in Washington? I wanted to know his thoughts on DC fashion while also getting the dirt on the obvious: his recently released jewelry collection and plans for a second brick-and-mortar in the area.
Tell me about the fall collection.
We're a brand that's kind of equally for men and women, and that's pretty unusual. I feel like most brands that sell both are much stronger with one than the other, and we started with men's, so that was our initial point of view in terms of designing clothes. Then we started with women's shirts and shirtdresses and we've now developed it into a full collection. So for fall you'll see more coats, knitwear, and a lot more dresses. The silhouettes have also changed. We still have the iconic shirting silhouettes we've always had, but we've also gone much further on the design side, and I think the collection feels a lot more sophisticated. And the fabrics are amazing—when we started out, we were pretty limited as far as the vendors we got fabrics from, and now we're going to Paris every season and improving the line quite a bit.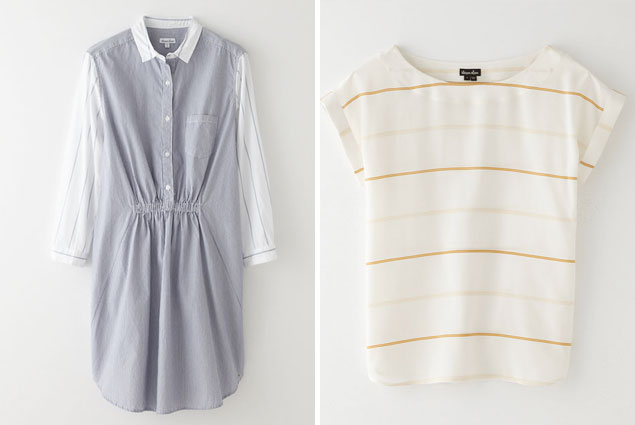 It sounds like you're in expansion mode—I heard you're also launching a jewelry line this year.
Yes, we just launched the jewelry collection this month actually, in August, on an app called Spring—our fall collection will also launch on the app. There was an article about it on the cover of WWD, and it's basically shoppable pictures, kind of similar to what an Instagram is. I think it's much easier to use than any other app out there. Essentially you put in your credit card information, your address, and everything like that, and when you see the picture you click it—and that's really it. A ton of brands are on Spring—the LVMH brands, Rebecca Minkoff, Rag & Bone, Band of Outsiders, a lot of jewelry designers, and more.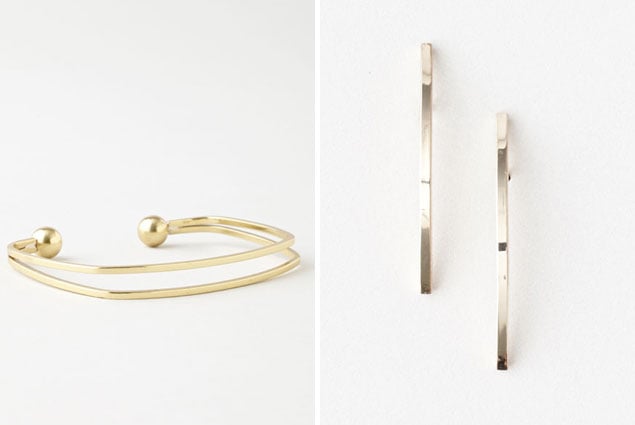 What are your thoughts on DC fashion?
I feel like it's lacking a lot of stores. I mean it just doesn't seem like there's even much fashion here for a city that has so many amazing restaurants, and great art and music. We get a lot of people contacting us, going to StevenAlan.com and wanting stuff shipped here, which is why we're investigating to have more options for our DC shoppers.
How would you change it, or do you wish you saw more of something in particular?
I think right now there's a huge interest in the food movement, the whole farm-to-table, and people want to know where things come from, right? With fashion, people really are interested in supporting the more local, smaller brands—it's more individualistic and not as mass. You don't see it in every department store, and I think the culture that's prevalent in New York, Portland, San Francisco, and LA would be great to see more of here, as opposed to these big department-store brands.
Are you considering opening another store in the area?
Actually, we're here in DC to meet with a few developers, and we're looking at different neighborhoods to figure out what the best strategy would be moving forward. We've been driving through different neighborhoods to see what we like. When I initially opened here, we did a little tour, but it seems like things are developing at lightning speed here; there are huge projects going up at every corner. But we should have it all figured out soon because we're looking to open another retail location in the last quarter of 2015. Our average store is about 1,500 square feet—the one here in Cady's Alley is smaller, probably around 800 square feet—so it'll be somewhere around there in terms of size.
Find Valeria Boucas on Twitter at @valeriaboucas.