There's no shortage of opportunities for comic-book enthusiasts to see favorite characters on the big screen. But at Marvel Universe Live, at the Verizon Center
September 4 through 7, fans can see heroes and villains such as Thor, Doc Ock, and the Black Widow in a live show.
"This is the first and only place where the Avengers, Spider-Man, and X-Men characters are coming together live," says producer Juliette Feld.
Her family's company, Feld Entertainment, worked with Marvel for two years to create the storyline and costumes and, Feld says, "maintain character integrity." But don't expect a ripped-from-the-pages plot.
While Feld says the show has more in common with the comic books than any Hollywood adaptation, the story is original. One overlap with the silver screen: Andy Armstrong, stunt coordinator on 2011's Thor as well as both Amazing Spider-Man movies, is behind the stunts here.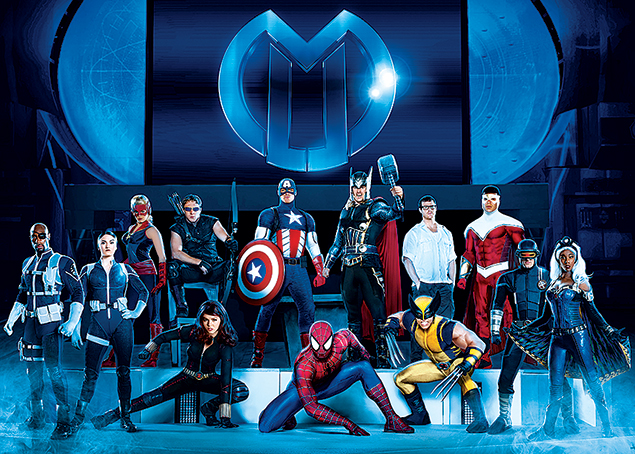 The roughly 50 cast members—culled from a nationwide search and including skateboarders, motocross racers, acrobats, and martial-arts experts—underwent a four-week boot camp that "taught gymnasts to do 26-foot free falls and motorcycle riders how to do martial-arts scenes," Feld says. After that came eight weeks of rehearsal to help performers mimic their characters' otherworldly abilities without special effects.
Marvel Universe Live is traveling to 85 North American cities, with international dates in the works.
"What you see is real people doing incredible, almost super-powered stunts," says Feld. "There aren't a lot of places you can go anymore to see that."
Tickets ($35 to $110) are available at marvelu­niverselive.com.
This article appears in the September 2014 issue of Washingtonian.