Though the Festicle sounds like something sex-ed teachers warn about, don't worry—it's actually a culinary festival. Featuring a testicle cook-off.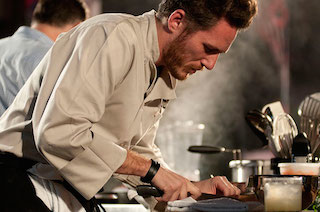 The food and music fest at the Half Street Fairgrounds on September 21 will be the first event of its kind from Spike Mendelsohn's new company, Spike'd Events. Jokes aside, it sounds pretty cool, provided you're okay with the idea of Rocky Mountain oysters. Chef Tim "Balls to the Water & Wall" Ma and Erik "Dumplings" Bruner-Yang join the festivities, facing off against Mendelsohn in a Top Chef-style testicular throwdown.
If odd bits aren't your thing, look for a menu that riffs on carnival food such as sushi popcorn and chicken and waffles on a stick, and a preview of Bruner-Yang's upcoming Maketto. Entertainment comes in the form of aerial artists, contortionists, micro wrestling, and live music from bands like Black Masala and White Ford Bronco.
Tickets are $20 to $25 for the event, which runs from 1 to 9. We predict you'll have a ball.
Find Anna Spiegel on Twitter at @annaspiegs.