Kate Spade New York's chief creative officer, Deborah Lloyd, has quite the impressive résumé. The British-born force behind one of fashion's biggest labels hails from Banana Republic, where she led their design and brand development teams, and, before that, Burberry, where she's been credited with relaunching the women's London collection and received several awards along the way. Since joining the Kate Spade team in November 2007, Lloyd has expanded the brand into a full-fledged lifestyle label while simultaneously overseeing the Kate Spade Saturday and Jack Spade brands. In town to discuss DC fashion and to formally debut Kate Spade's fall collection at Nordstrom in Tysons Corner, Lloyd arrived with Kate Spade New York's brand stylist, Brad Goreski (of The Rachel Zoe Project fame) in tow. The duo touched down for less than 24 hours to meet with press and show off the new collection. We got right down to it and asked them our burning questions about the partnership and their thoughts on DC fashion.
When did you start styling for Kate Spade?
Brad Goreski: I think it was three years ago. I had the opportunity to work with Deborah on the ready-to-wear presentation that we showed to press at the New York showroom, and we just clicked. And the brand for me just makes sense because it's so in tune with many things I believe in: whimsy, color, fashion. I love the Kate Spade girl, too, everything that she stands for—her philosophy on life and fashion.
So in your own words, Deborah, who would that girl be?
Deborah Lloyd: I always say the Kate Spade girl is quick, curious, playful, and strong. And it's really not about an age, it's about the state of mind she has. She doesn't take herself too seriously. She loves fashion but doesn't let it dictate her. She wears it the way she wants to wear it, she likes to wear pieces that make her stand out, and she's very comfortable being herself.
And she definitely does stand out. Kate Spade has always loved color and is never afraid to mix and match. Where does the inspiration come from?
DL: It comes from all over, and every year we have one big idea. This year, it's the year of places to go and places to see. The collection is inspired by areas I've either traveled to or that one day I want to visit. The September collection was inspired by Shanghai, and I did spend quite a bit of time in the far east. (Hence, the month before was Tokyo.) But in the Shanghai-inspired collection you've got the beautiful Chinese reds, the fans, the take-away box. I'm inspired by everything I see when I travel—the local marketplace or just wandering around alone. There's a beautiful place called the Bund, a waterfront area in central Shanghai that was full of gorgeous Art Deco hotels, so there's sort of an Art Deco influence to some of the jewelry and other pieces you'll see.
Is there an all-time favorite place you've been?
DL: Oh, I have so many it's hard to choose. My husband took me on a surprise trip to Alaska once. I love the open spaces there, but it's hard to choose because everywhere I go you try and look for something interesting. I just came back from Paris, which I have to say is my favorite city.
How does your role play into the brand, Brad?
BG: I style the ad campaigns.
DL: He styles everything! Including me! Every girl needs a little help.
BG: Ha! Well, I come in after the design process, when it's all together. I'm a big part of the editing process—taking everything that's been created for each season or delivery and pulling together, with Deborah's help and a few other people, of trying to really create what the story is going to be. To fine tune it. Because they have the overall ideas and the theme, and I come in not really knowing much, and we just go through and say, "Yes, yes, no, no!"
DL: We're doing this next week for the summer collection. We're constantly working together whether it's the fashion show presentation a month ago, so there's a continuity there.
It's obviously working, because the partnership has continued through several seasons.
DL: It is! You know, the first time Brad styled, that was it for me. It was like, "Oh, wow! He can finish my sentences for me." So he takes it to a place I don't see on my own. When you're designing a collection you get so down in the weeds, so involved in it, that it's really nice with Brad because he steps away and makes me look at it with different eyes. He makes it look exciting and turns it into reality, as well, because I can get stuck in my own little designer world imagining that people are going to wear it one way and then he comes in and says, "Wake up—she's really going to wear these types of shoes," and "Look at it this way." It's been a really wonderful collaboration.
So while you're in town and walking around observing fashion on the streets, do you think of specific items from the collection that would do well in DC, above some of the others?
DL: The coats. A good statement coat, because we know it's going to get cold, and we have to brave the winter in style.
BG: I think this season there's so many great hats in the collection, from fedoras to beanies to the little caps. They're a nice way to put a personal spin to your outerwear—and your inner-wear!
What are your thoughts on DC fashion?
BG: Am I going to get in trouble for saying this?
No! We want honest opinions here, good or bad.
BG: Well, it's not bad, but when I think of DC fashion I just think of the First Lady. Michelle Obama. Her, or Olivia Pope.
Do you watch the DC-set TV shows like Scandal and House of Cards?
BG: YES!
DL: Yes, absolutely. But actually today, just walking through the malls I've been to, I've seen many women very dressed up for the day—moreso than I see in New York, even.
If you could dress the First Lady, what would you put her in?
DL: I think she'd look kind of wonderful in our fluffy dress with the bow in the back.
BG: Oh that's a good one! Very chic. I like the idea of a circle skirt on her too, with a very simple top.
How would you describe your own personal style?
BG: I used to describe it as geek-chic with a little bit of showgirl. I try really hard, and Deborah has seen me do this, of pairing down my look, but I just can't help it. I have on these blinged-out Louis Leeman sneakers right now that I was worried would set off security on my flight over here this morning. It was a big struggle to take off the sparkle when I was getting ready. So I left it on!
And for you, Deborah?
DL: I think it's always been polished. Like Brad, I try to dress it down a bit, but it's still done in quite a chic way. I can't completely dress down, but I like simple shapes with some really good jewelry.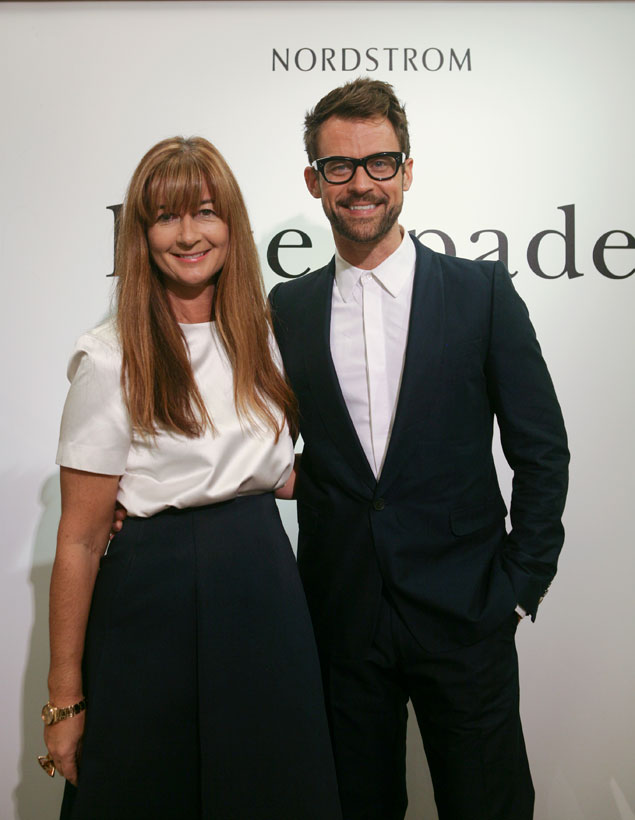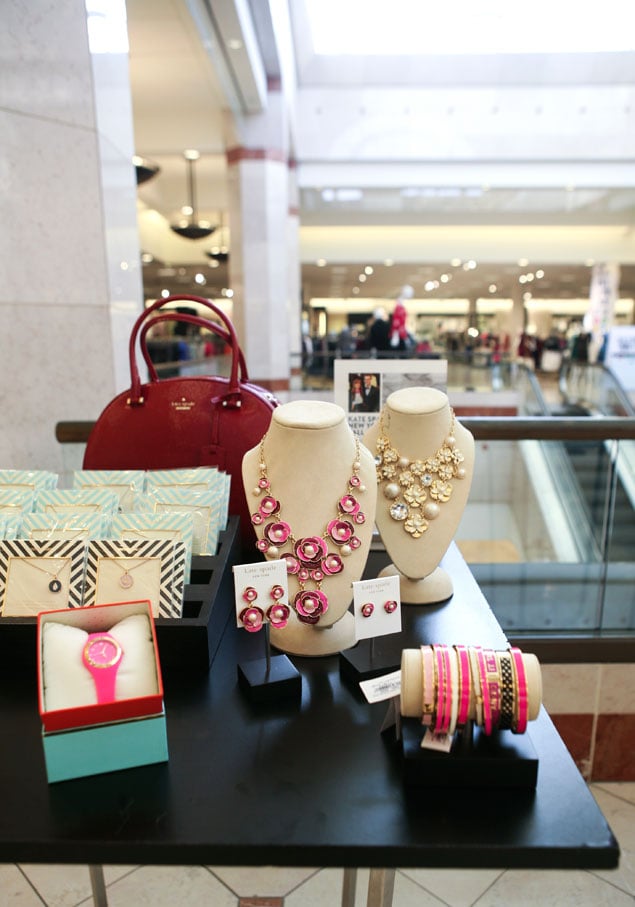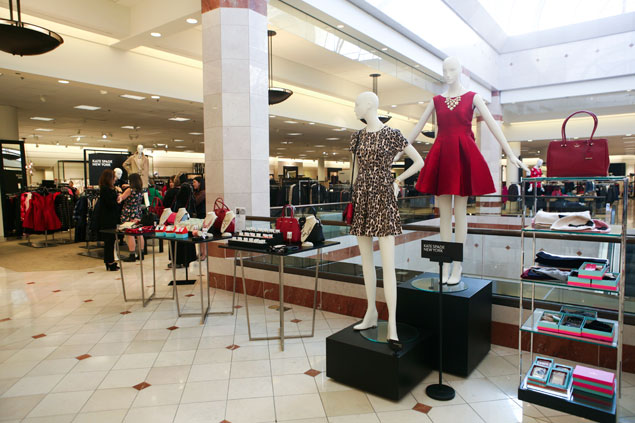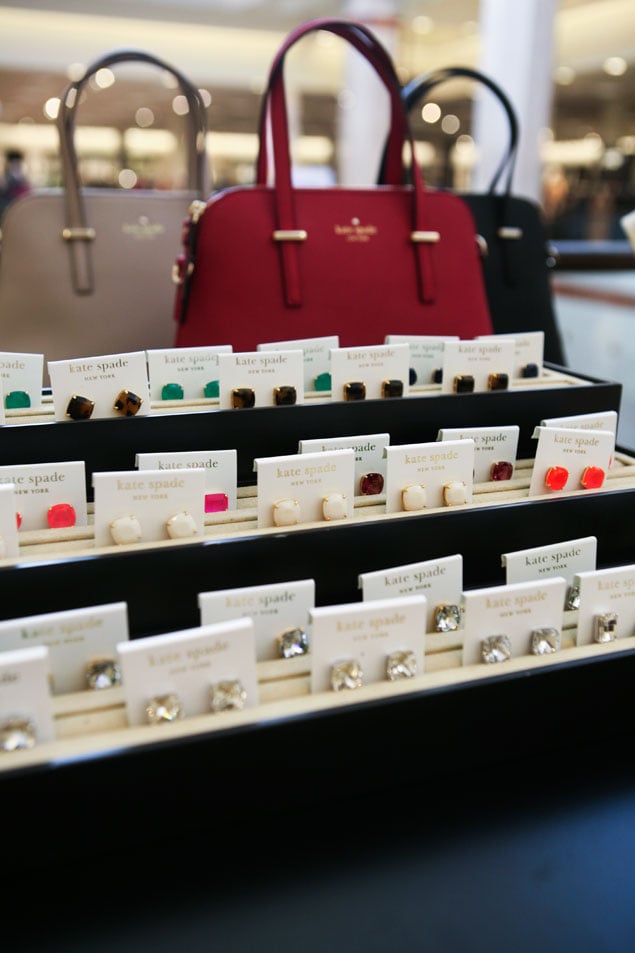 Find Valeria Boucas on Twitter at @valeriaboucas.