Even regulars won't recognize the former Mighty Pint when it reopens as Second State on October 21.
The grungy, college hangout has been transformed by owner Reese Gardner into an attractive, Pennsylvania-inspired restaurant. Raw-bar happy hour replaces discount pitchers, truffle mac and cheese takes the place of standard fries, and that treacherous staircase to the second floor is now pleasantly lit by a dangling chandelier. Designer Maggie O'Neill completely revamped the look, brightening the basement with whitewashed brick, a marble bar, and flickering candles.
Thankfully, Gardner, a Pennsylvania native, kept the pierogies on the menu and gave a sense of character to the place. Here are five things to look for on opening day.

The best order for homesick Pennsylvanians: Bacon-cheddar pierogies with brown butter and Rolling Rock pony bottles. The Pennsylvania brewery was the first to conceive the miniature beers for thrifty Depression-era drinkers, so points for originality. Other specialties from the Keystone State include roasted pheasant with cider jus, scrapple at brunch, and several Philadelphia spirits, such as Shine LiberTea whiskey and Bluecoat gin.
The best tried-and-true orders: Chef Allan Javery brings over several of his most popular dishes from Copperwood Tavern and Irish Whiskey, including oysters with grilled lemon, root beer-braised short ribs, and roast chicken with a beer-butter pan sauce. Meats are mostly sourced from Virginia and Pennsylvania in keeping with a local-whenever-possible menu. Shareable sides are ordered steakhouse-style (separately) with options such as five-cheese truffle mac and fried Brussels sprouts.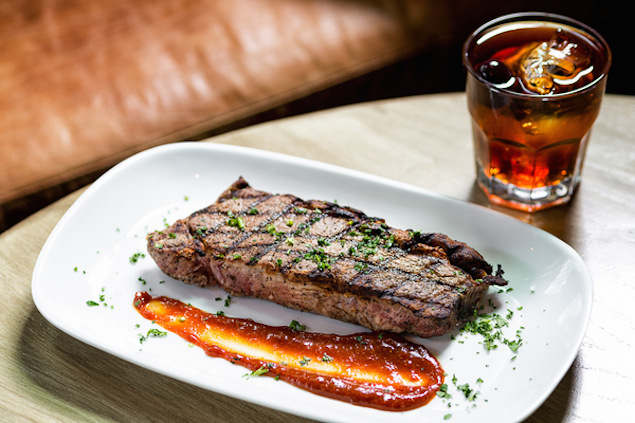 The conversation piece: A wise wall mural stating "Enjoy your food not your phone." Ironically, it makes an excellent picture on Instagram.
The return program: Barkeep Boris Stojkovic will not refill your Dutch Mule—a riff on the Moscow with rye and ginger-lime cordial—unless you return the shiny, very-tempting-to-steal copper mug it's served in. Lucky for the bar staff, most drinks are more alluring than their vessels. The menu blends spins on classics like whiskey punch with lavender bitters with straightforward Manhattans, martinis, and Sazeracs.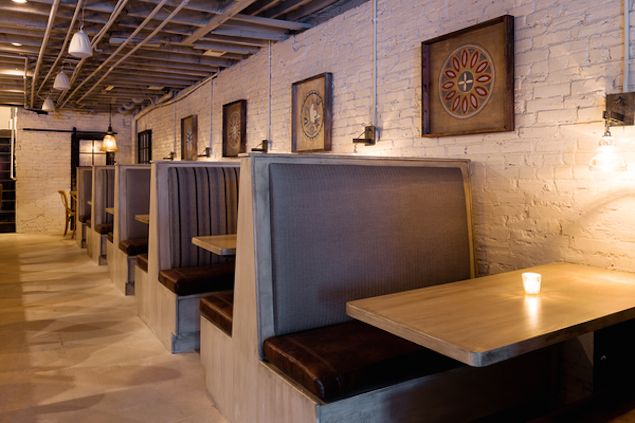 The happy hour: Gone are the Mighty Pint days of discount pitchers and taco nights. Still, the bar is located in a happy-hour hot zone, so expect classed-up deals. Special sips are still in the works, but you can bet on $1 oysters all throughout the restaurant from 5 to 6 on weekdays.
Second State. 1813 M St., NW; 202-466-3010. Open for lunch 11 to 5, dinner 5 to 11; Saturday and Sunday brunch 10 to 5. Bar hours: Monday through Thursday 11 to 1, Friday and Saturday 10 to 2, Sunday 10 to 1.