Caroline Manne and Kyle Herrig's first meeting can only be described as awkward. Both were taking the same lecture class at George Washington University's law school, and Caroline sat in the front of the room, Kyle right behind her. Caroline packed her giant textbooks in a back-friendly rolling Vera Bradley bag that wasn't so friendly when it came to sneaking into class late—which she did frequently. On this particular day, as she dragged her bag down the auditorium row to find her spot, Kyle kindly picked it up for her, swinging it over the seats and depositing it safely by Caroline's seat, saving their classmates' toes any further injury.
Soon after, Kyle approached Caroline at the gym, referencing their mutual class. Once Caroline got over the fact that Kyle thought of her as the "wheely bag girl" and Kyle got over his bruised shins and toes, the two went on a first date to Café Divan in Georgetown and were soon inseperable. Four years later, Kyle asked Caroline to go hiking in the Shenandoah National Park. It was there, at an the peak of Hawksbill Summit, that he got down on one knee and asked her to be his, forever.
Caroline and Kyle celebrated their nuptials just over a year later, on May 25, 2014, at the St. Regis. The day was bathed in purple hues and the scent of lavender, thanks to dried buds at every place setting. Although their original plans to take portraits in Lafayette Square were scuttled by a "suspicious bag" in the vicinity, nothing could ruin their day. The couple snapped gorgeous photos elsewhere, boogied to their favorite tunes, courtesy of the Jangling Reinharts, and sent their guests off full and happy with late-night milkshakes and sliders.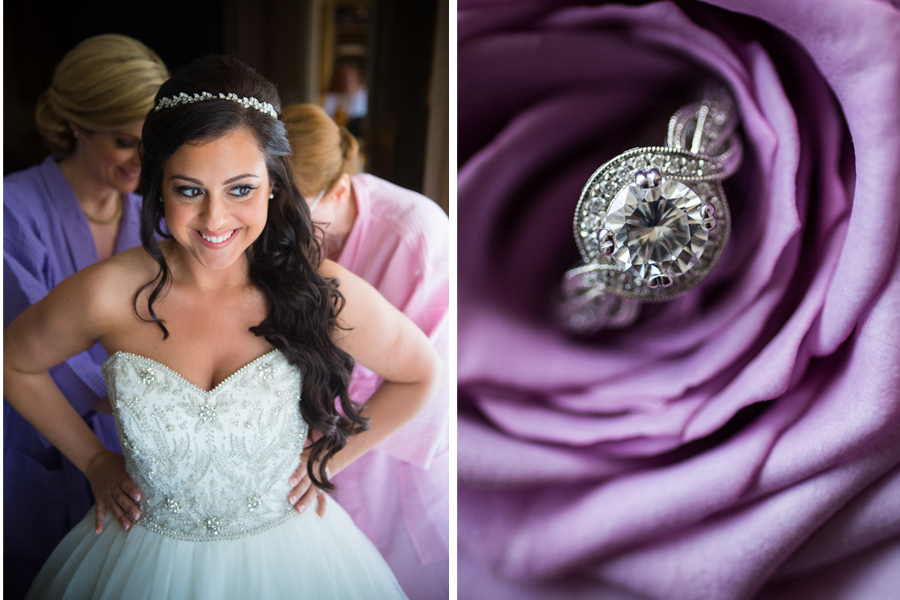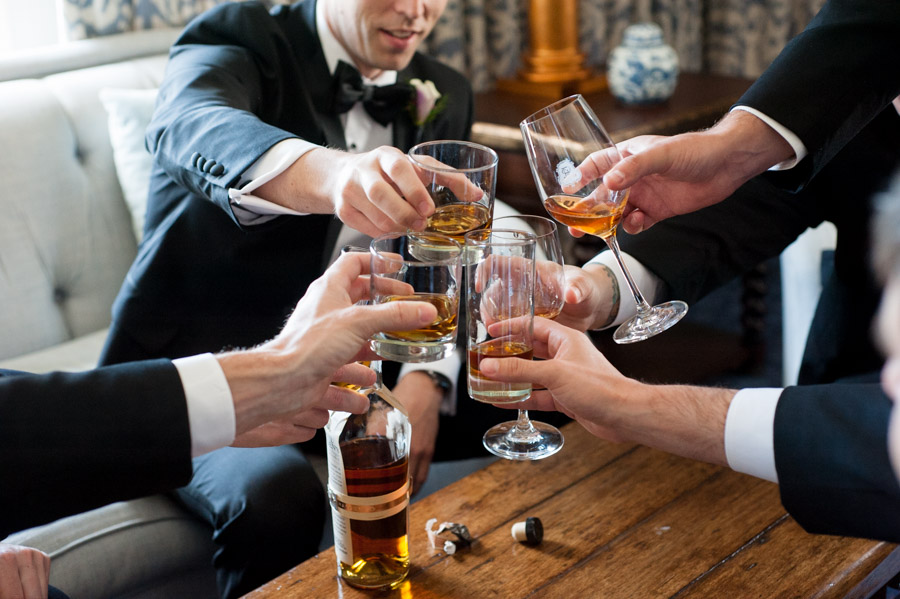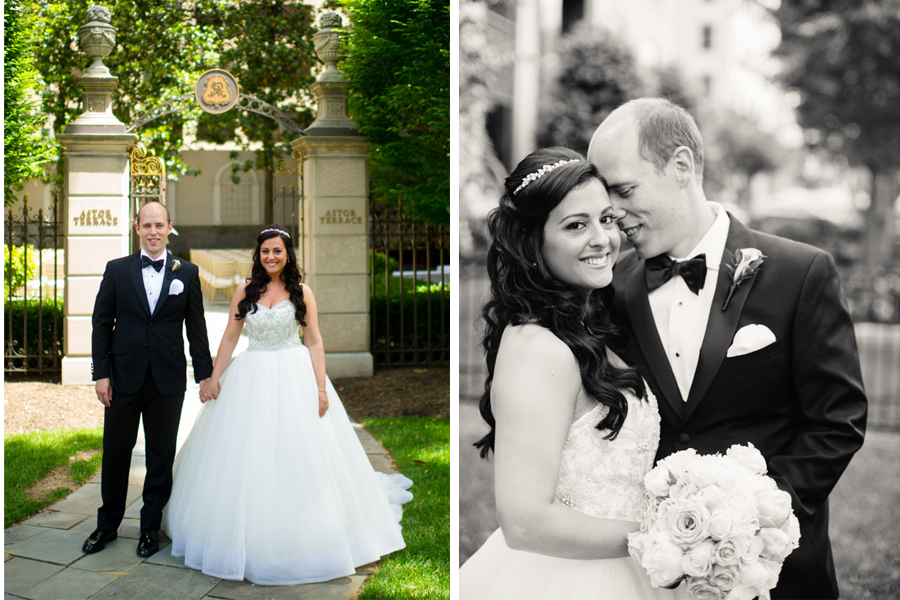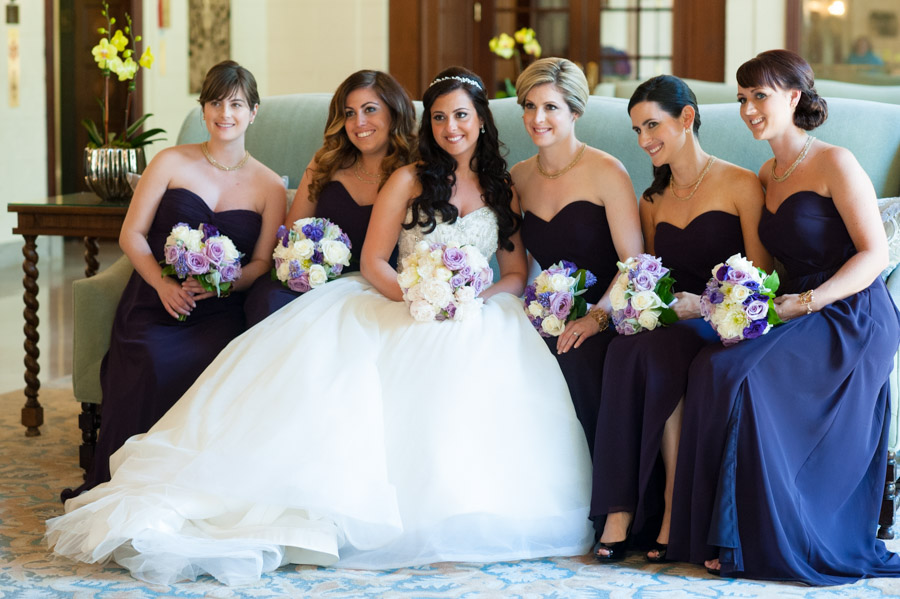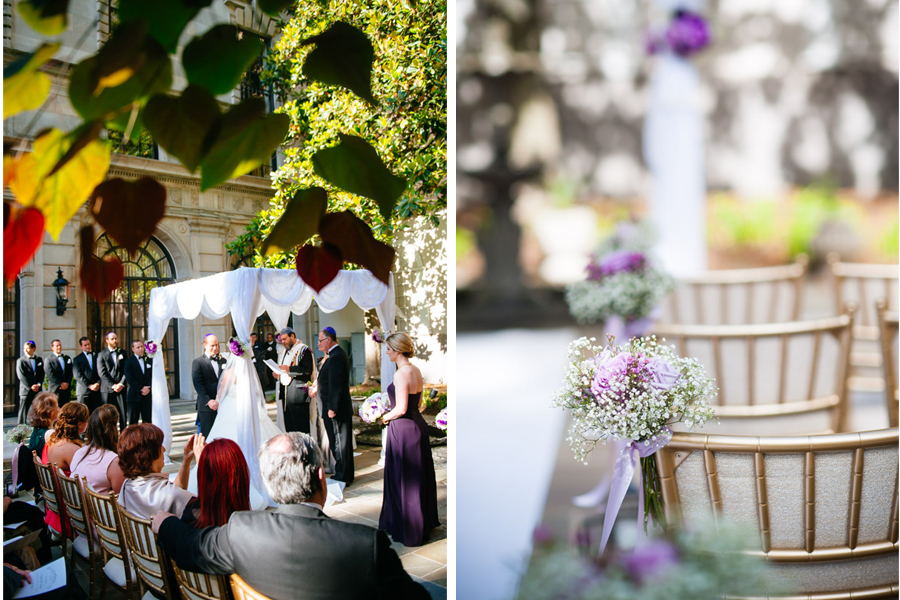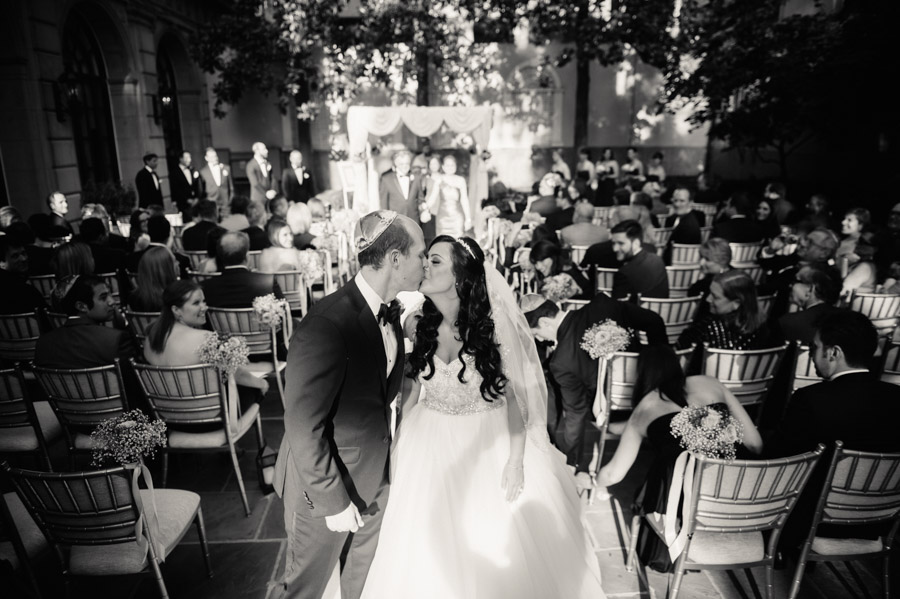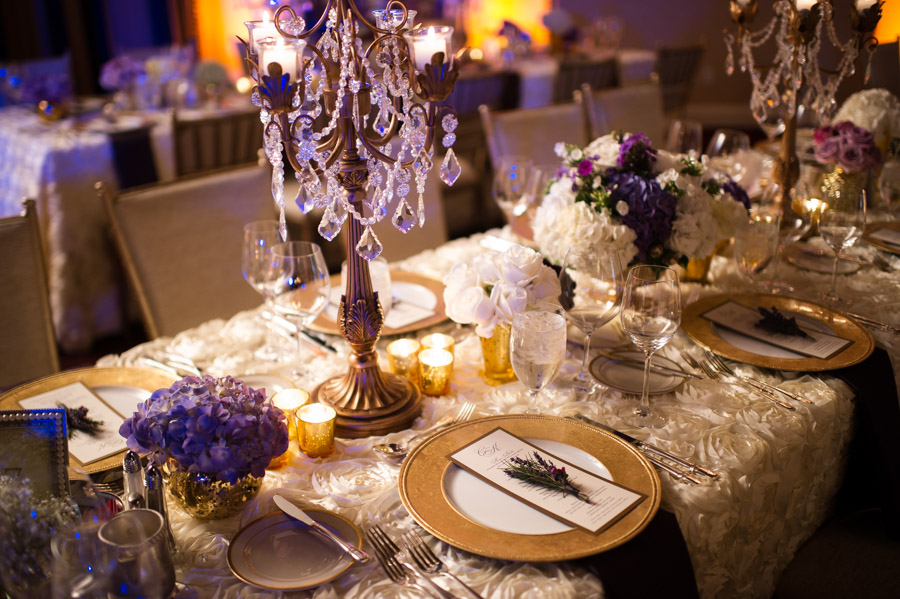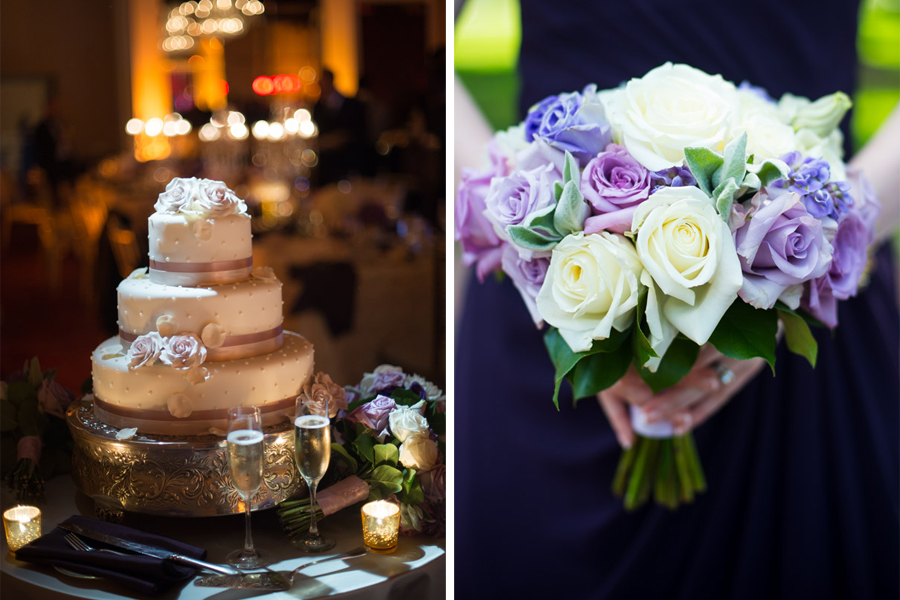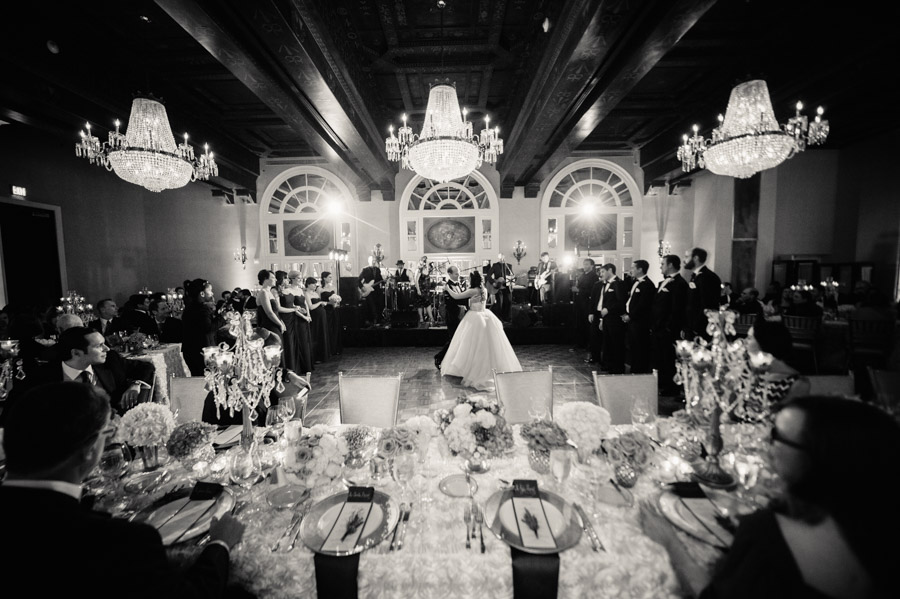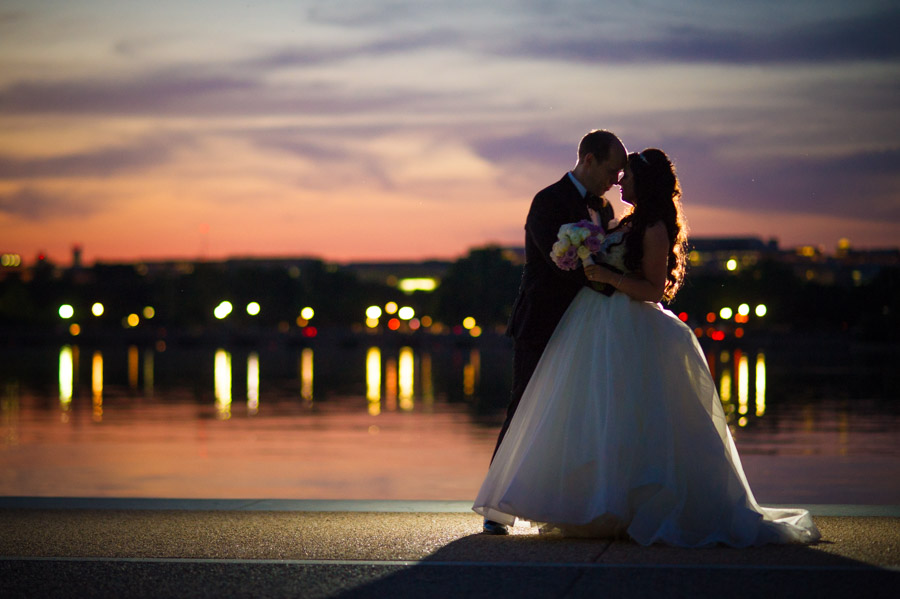 Venue: The Astor Terrace and Astor Ballroom, The St. Regis
Photographer: Eli Turner
Bride's Gown: Cristiano Lucci, Bridal Beginnings
Groom's Tux: Vera Wang, Men's Warehouse
Hair: Shana Brown
Makeup: Shaune Hayes
Event Coordinator: Claire Matthews, SoCo Events
Cake: The St. Regis
Florist: Barbara Von Elm, Growing Wild Floral
Caterer: The St. Regis
Transportation: RMA Worldwide Chauffeured Transportation
Videographer: Michael Brazda
Music/Entertainment: The Palladio String Quartet, The Jangling Reinharts
Invitations: Michelle's Memos
Lighting: PSAV
Menus and Programs: Sprites Ink
Chuppah: Charm City Chuppahs