As with many things this season, the key to scenting lies in layering. Perfumer Sarah Horowitz tells us how to wear it well.
Start in the shower.
"Steam and hot water activate fragrance," explains Horowitz, so it makes good sense to apply your scent post-bathing.
Before you even towel dry, smooth on a scented oil or lotion so that your skin holds the scent for hours. Sweet almond oil and jojoba are excellent at binding whatever fragrance you apply next.
Reach for oils first.
"Dabbing on a perfumed oil or beeswax solid provides a higher concentration of fragrance, so the scent lasts longer," says Horowitz.
Don't worry about matching this to the perfume you'll be applying later; just make sure to use a complimentary or single-tone scent (such as a light vanilla, which smells divine with just about anything).
Apply to pulse points.
"These areas—behind the ears, on the wrists, the cleavage—tend to be a little warmer," Horowitz says, so they set off fragrance beautifully.
Scents for Day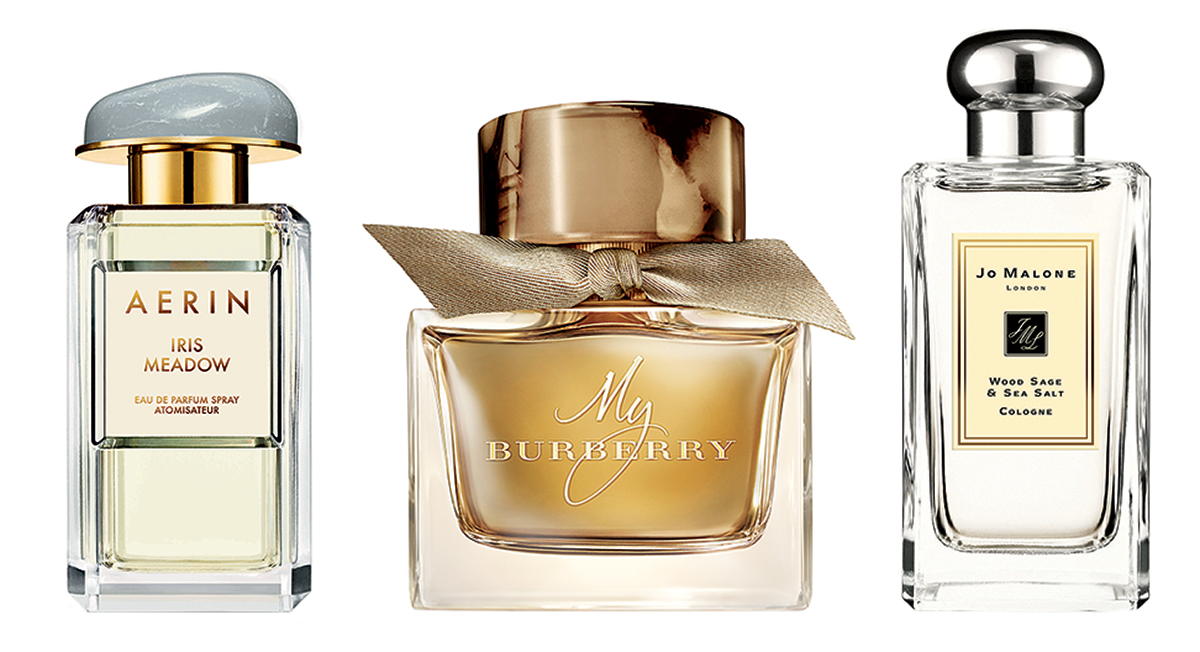 Inspired by the classic Burberry trench coat, this sweet pea, bergamot, and freesia floral captures the sumptuous feel of a London garden after a winter rain ($125)
This earthy scent smells like a lingering walk on the beach in crisp autumn air—all driftwood and ocean spray ($120)
Creamy musk and vibrant black currant warm up this green, woodsy scent that evokes an open field after summer has transitioned to fall ($110)
Evening Scents
The liquid equivalent of one of the designer's fantastically sensual, sophisticated dresses, this white gardenia and rose scent is given depth and sex appeal by two types of cedar, vetiver, and musk ($112)
Accents of musk, geranium, and lily add a heady, sensual vibe to D&G's classic feminine perfume, created from three types of rose ($210)
The first notes you savor are gorgeous, lady-like iris, Indian tuberose, and lily of the valley, but hours later, you'll notice vanilla and musk ($300)