My friend stared down at the little bowl the waiter had set down in front of him. A single, stinting scoop of ice cream. No sauce, no cookie, not even a prettifying sprig of mint.
"Is this the palate cleanser?" he asked.
I had to keep from laughing at his expectation that something more substantive and exciting was still to come, a touching bit of naiveté that spoke to an age that now feels long past.
Not a simpler age—a grander, more exuberant one, when good restaurants understood that they needed to dazzle you at the finish and send you home smiling.
No longer. In our supposed golden age of Washington dining, the end of the meal is marked by $9 dishes that look like something you could whip up yourself—without a cookbook.
It's confounding. Meals of elaborate technical excellence and imaginative daring now peter out in a procession of puddings, custards, and creams (or, increasingly, crémeux—which I guess is supposed to make the price feel less extortionary). You can begin a night out, as I did recently, with sweetbreads and Pinot Noir and end it with cookies and milk. Imagine someone changing the channel on you from Truffaut to Disney.
Perhaps my friend should have been grateful even to get that dollop of ice cream. Some restaurants, including the new Ocopa on H Street, Northeast, have done away with dessert altogether—a one-bite cookie comes gratis with your check.
Places that regard something sweet as the final act of the play still find ways to ruin a perfectly good meal. Witness the recent practice of turning pie into a cerebral deconstruction: the filling turned into a chilled slab of gel, the crust reduced to a dusty heap, dabs of cream all around. Or pulling the "for two" scam, in which a soul-satisfying item—the fruit crumble at Gypsy Soul, say, or the baked Alaska at DBGB—is sized a little larger than normal and given an inflated price.
What's going on? If a nice dinner out is a three-act play, why are so many theaters content to mount a production that goes out with a whimper?
The answer is more economic than gastronomic.
In the post-crash economy, pastry chefs are no longer seen as essential employees but as pricey appendages.
"It's not just saving the salary," one restaurant owner told me. "It's saving the space, too. To have a good pastry program, you need a designated area of the kitchen, you need a place to store the ingredients. The 10,000-square-foot restaurant has become the 7,000-square-foot restaurant. Everything's smaller now. There isn't the space."
More and more, the task falls to chefs and line cooks who, lacking any background in baking, have contrived to fill their menus with simple, quick-fix solutions. Puddings, custards, panna cotta (an Italian term for what is essentially Jell-O made with cream) don't require a lot of effort or expense; all can be made in the morning and stashed in the walk-in refrigerator.
Some restaurants have given up entirely. "More restaurants than you would think" are outsourcing their sweets to independent bakers, says Mark Bucher, who owns Medium Rare, with locations in Cleveland Park and Barracks Row. Bucher's is among them. "You give them your recipes and they'll make them for you. That way you can still say that they're your desserts."
He makes no apologies for outsourcing most of his sweets, pointing out the difficulty of delivering a streamlined meal of steak, fries, salad, and dessert—the only meal his restaurants serve—for $19.75. "The economics of the business—and I mean all of the business, not just dessert—are brutal right now," Bucher says, adding that "most restaurateurs aren't out consciously to gouge you. They're trying to make the numbers work."
The problem is that restaurateurs are unwilling to charge more than $30 an entrée. That number has held steady for years, the Maginot Line of the industry. Forced to look elsewhere, they've sought to recoup their escalating expenses by aggressively targeting the start of the meal, upping the prices of appetizers and "snacks," cocktails, and glasses of wine. At some places, you'll pay nearly as much for a six-ounce pour of Chardonnay as you would for a plate of chicken.
The question is why so many restaurateurs have opted not to jack up the prices of dessert, too.
"It's just not worth it," a successful owner told me, noting that the prices of dairy have gone up by as much as 150 percent in little more than a year. High-fat butter, a necessity for gourmet baking, sells for more than $4 a pound, double what it was in the summer of 2013. "A cocktail brings in twice as much money as a dessert, and it doesn't hold up a table at the end of the meal. You have to turn the tables."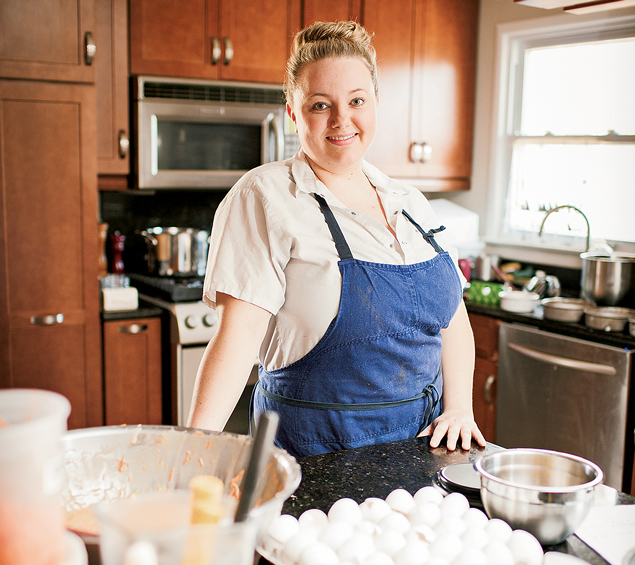 There are holdouts, and the amateurishness and asceticism of the scene have only made them seem more glorious. Alex Levin at Osteria Morini, Naomi Gallego at Blue Duck Tavern, Tom Wellings at Fiola, Fiola Mare, and Casa Luca—all stage a rousing final act. A fitting one, too, reinforcing the level of detail and the lusty abundance of everything that has come before.
The king of the scene, Central Michel Richard, still produces ten desserts of extraordinary imagination and technical excellence, including its tour de force, Celebration Cake—a Trojan horse of a chocolate shell concealing sponge cake, fresh fruit, and whipped cream, capped off with a candle that blazes like a roadside flare.
Why is Central the anomaly and not the norm?
The average food cost for most restaurant desserts is 12 to 15 percent. At Central, according to one of the restaurant's investors, the average is 30 to 35 percent. He told me that scaling back on desserts was never under consideration. Chef Richard began as a pastry chef, and sweets have long been his signature. To scale back at the finish would be to betray the restaurant's identity.
Most nights, when making my rounds as a critic, I order dessert more out of a sense of duty than with an expectation of getting something exciting. Often, I'm tempted to do what my friend did when he discovered that his palate cleanser turned out to be his ice cream and go get a second dessert someplace else. That night, it was Georgetown's Baked & Wired, the best of a burgeoning crop of bakeries in the city.
Baking, it turns out, is alive and well—just not in restaurant kitchens.
The biscuit company Mason Dixie recently found a home at Union Market; Frenchie's is producing terrific breakfast pastries at the H Street, Northeast, farmers market and other outlets; District Doughnut has given DC a third gourmet doughnut shop; and the boutique bakery Rare Sweets just opened in CityCenterDC. And cupcakes continue to be baked by the thousands across the area at the many high-end "cupcakeries."
"I keep hearing about the death of pastry, but pastry chefs are flourishing," says Tiffany MacIsaac, who recently left the Neighborhood Restaurant Group to open her own project, Buttercream Bakery, a full-service sweet shop she hopes to launch next fall. Like Dominique Ansel, who left chef Daniel Boulud and birthed the Cronut, and Sherry Yard, who after nearly two decades with Wolfgang Puck ventured out on her own to make both sweets and savories for a national chain of restaurants and movie theaters, MacIsaac is gunning to become "a star and not the punctuation to the meal."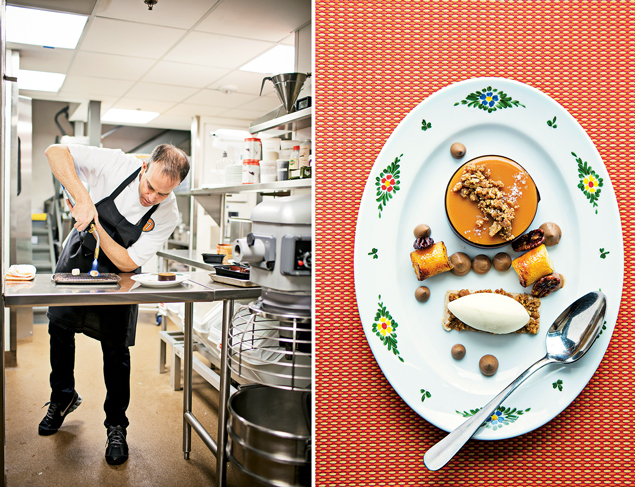 Another breakaway act is New York-based Christina Tosi, whose hotly awaited Milk Bar opens this year at CityCenterDC. Tosi didn't break from her partner, chef David Chang—Milk Bar will be adjacent to his forthcoming restaurant and will prepare all of his menu's desserts. But it will be a standalone venture, with its own staff and its own entrances and exits. If you're hankering for a slice of her vaunted Crack Pie, you won't have to sit down to a meal next door to have it. All you'll have to do is walk up to the counter.
You might run into me in line, en route home from dinner cut short someplace else.
This article appears in the February 2015 issue of Washingtonian.