Nan Zhang was in the middle of freshman orientation for her Johns Hopkins University's neuroscience program when she spotted Michael Morris. He had long, shaggy locks a the time, and Nan couldn't keep her eyes off him, or his impressive poi abilities. She didn't know his name or that he was studying cellular and molecular biology, but she was determined to find him. Despite the many attractive long-haired fellows she did find on campus, none of them was Michael. Unable to find her love, she relocated to a different world—Manhattan's Upper East Side, where she modeled and played the role of Kati Farkas in Gossip Girl.
As fate would have it, when Nan returned to Johns Hopkins to finish her studies, mutual friends led her to the same social circles as Michael—and now it was his turn to seek her out. Finally, he mustered his courage and asked her if she'd like to get coffee to chat about her neuroscience research. In the process, Nan mentioned that she enjoyed cooking, and Michael immediately saw it as an opportunity to set up a cooking date. Since that date, during which Michael impressed Nan with his cooking skills and neither could stop smiling, they haven't spent a day apart.
Eleven months later, Nan knew a proposal was on Michael's mind, but she tried to be patient and allow him to prepare. Finally, after she'd finished an exam, Michael took her to the Hay-Adams Hotel under the pretense of post-exam relaxation. They dined at Off the Record and stayed up all night to watch the sunrise. Just after sunrise, Nan spotted a group below their balcony of mostly Asians wearing colored caps. She made a sarcastic comment about how Asian tourists were dressing these days, and Michael told her to take a closer look. Nan was shocked to find the colored caps removed to reveal their family members, all cheering from the street below. Michael got down on one knee and said, "I want to watch every sunrise with you Nan, for the rest of my life. Will you marry me?"
The pair wed on July 5, 2014, at the Anderson House Museum. The bride wore a one-of-a-kind gown by Lazaro and changed into a traditional red Chinese dress for the reception. During the ceremony, Nan and Michael released more than 200 butterflies, sending good wishes into the sky for their lifetime together ahead.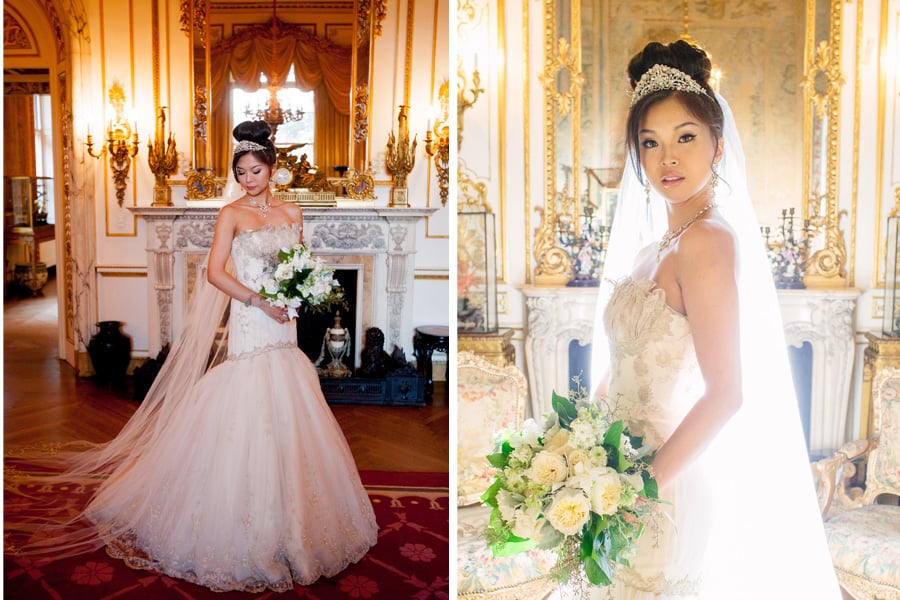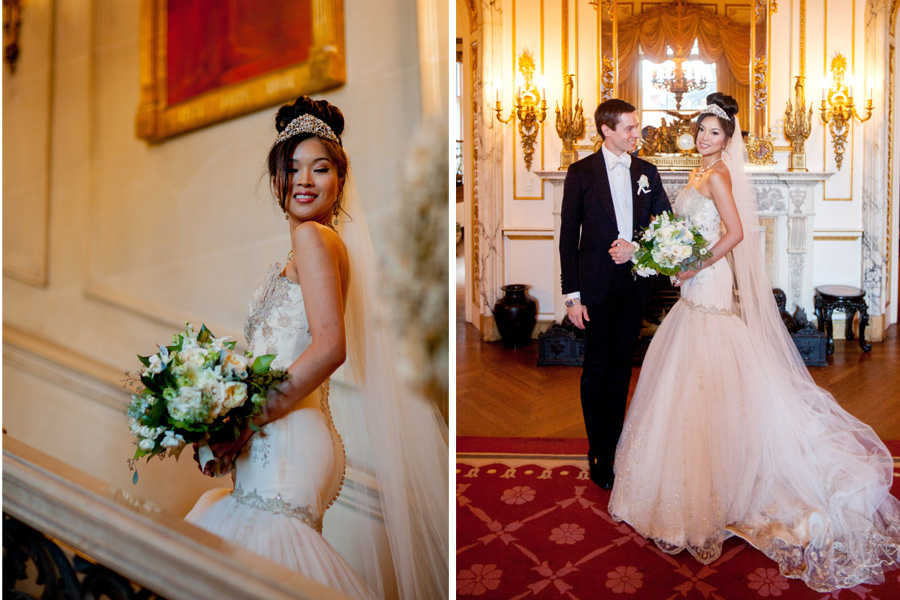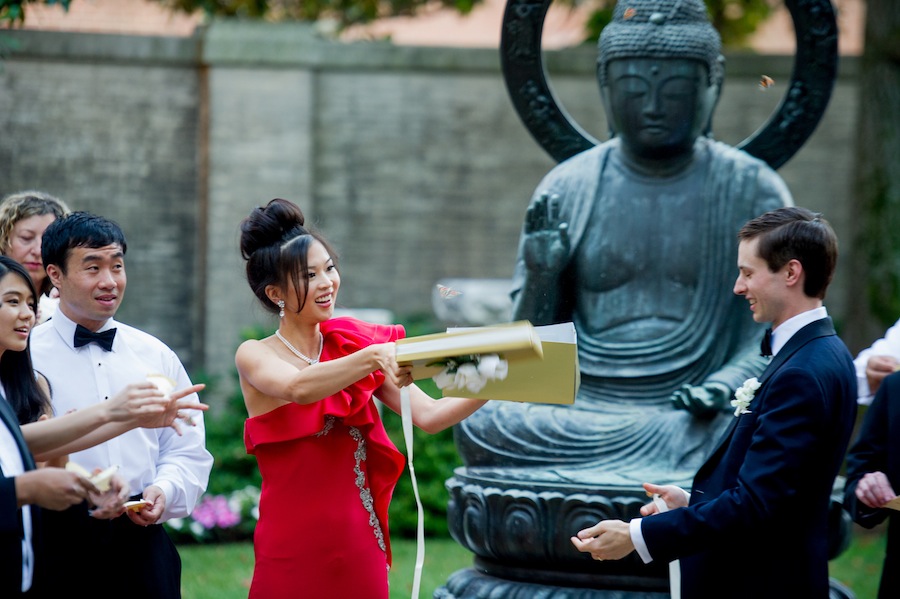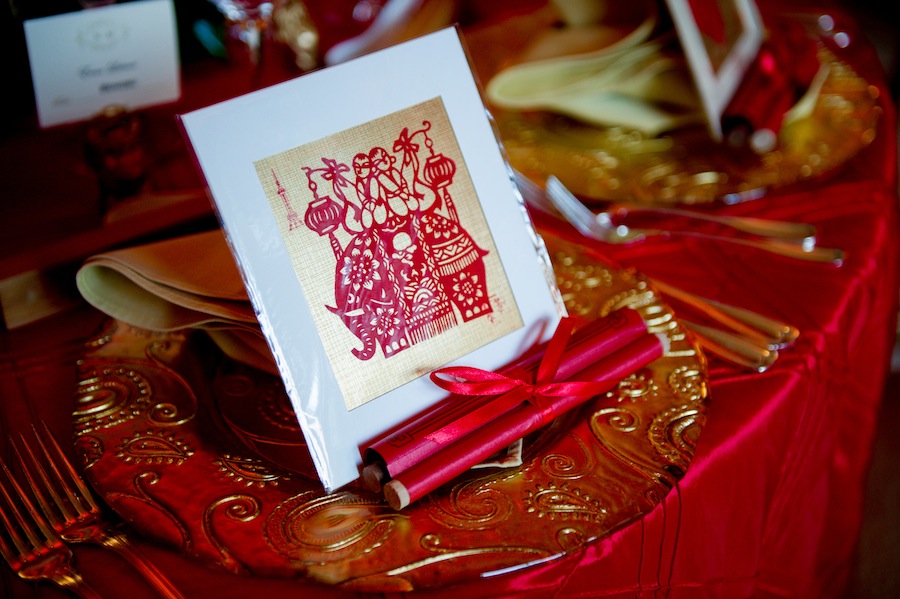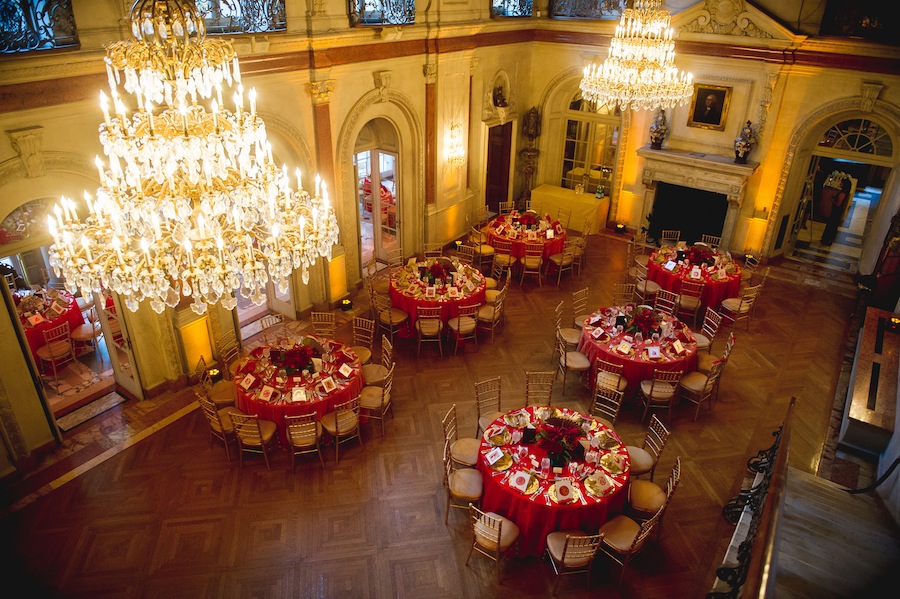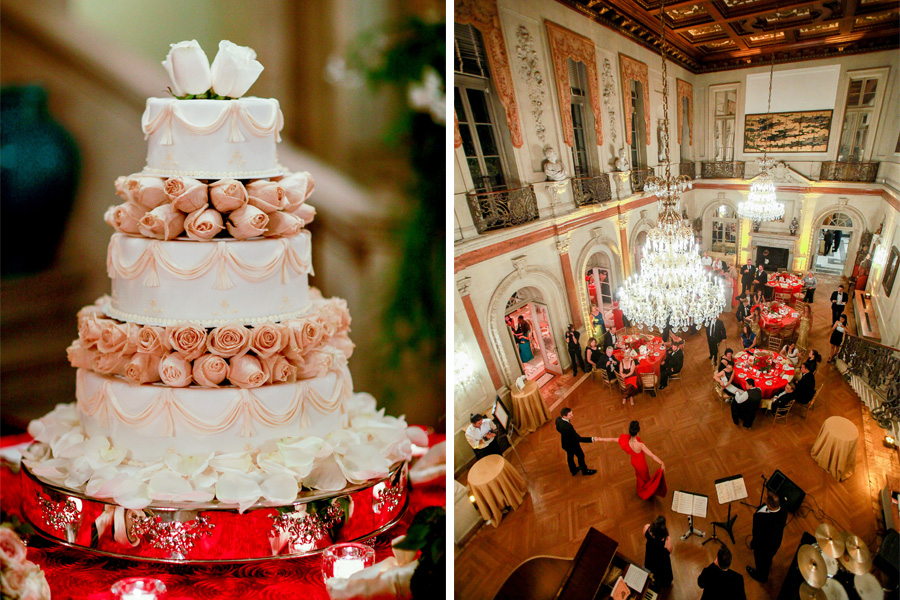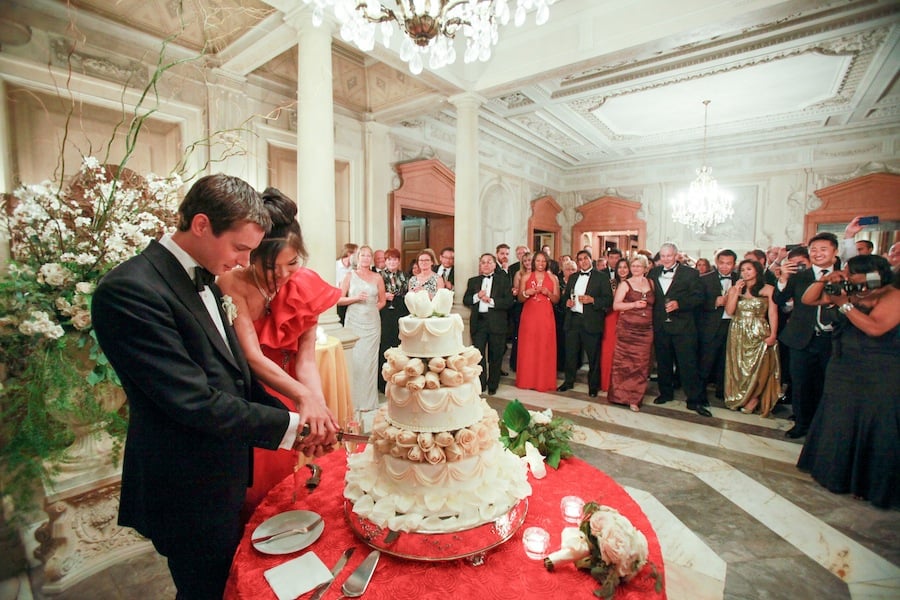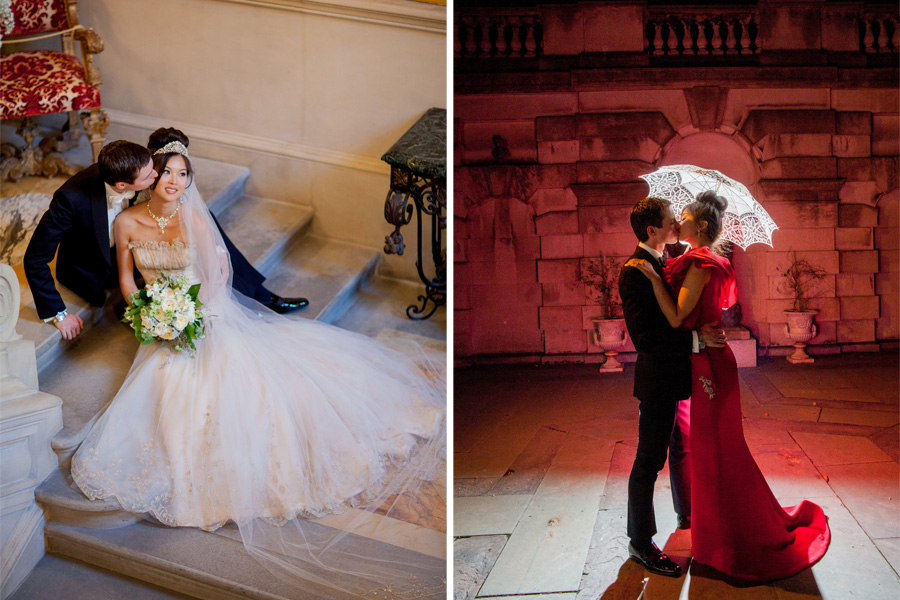 Venue: The Anderson House Museum
Photographer: Studio Saldana
Bride's Gown (brand and retailer): Lazaro, JLM Couture
Groom's Tux: W.W. Chan & Sons Tailor
Hair: Audrey Bethards

Makeup: Audrey Bethards and Alice An
Event Coordinator: Windows Catering Company
Caterer and Cake: Windows Catering Company
Florist: Amaryllis Floral & Event Design