Tom Soldan was studying law at the University of Georgia when he realized that two of his friends would make an excellent match. He introduced the two of them, Ansly and Drew, and they hit it off from the start. They later went on to get married, and were so thankful to Tom for setting them up that they decided to return the favor. Ansly told Tom all about her best friend, Ashley Morrison. Though she lived in Atlanta and Tom lived in Northern Virginia, in 2010 they found themselves both in Atlanta—Ashley had come to visit her parents and Tom had traveled to spend the weekend with Ansly and Drew. The four of them decided to watch the University of Georgia football game together, and for the rest of the weekend, Tom and Ashley were inseparable.
After the trip was over, they kept in touch over the phone. Three months later, they agreed to meet in Nashville. Though traffic caused Tom to miss his flight, he was determined to reach his girl, so he switched flights and arrived in Nashville the next morning, and the two of them met for breakfast at Noshville.
Long distance wasn't ideal in either of their minds, so as their relationship turned more serious, Ashley relocated to Northern Virginia to be closer to Tom. Work still called her back to Nashville from time to time, and on one such occasion, as Ashley was finishing breakfast with a friend at Noshville, Tom appeared, and it was there, at the site of their first date, that he asked her to be his wife.
They wed on February 8, 2014, at St. John's Episcopal Church, and celebrated afterward at the Carnegie Institute for Science. They kept their guests warm with a hot chocolate bar and homemade chocolate chip cookies, and enjoyed watching their friends and family dance the night away. At the end of the day, Tom and Ashley say they "loved it all!"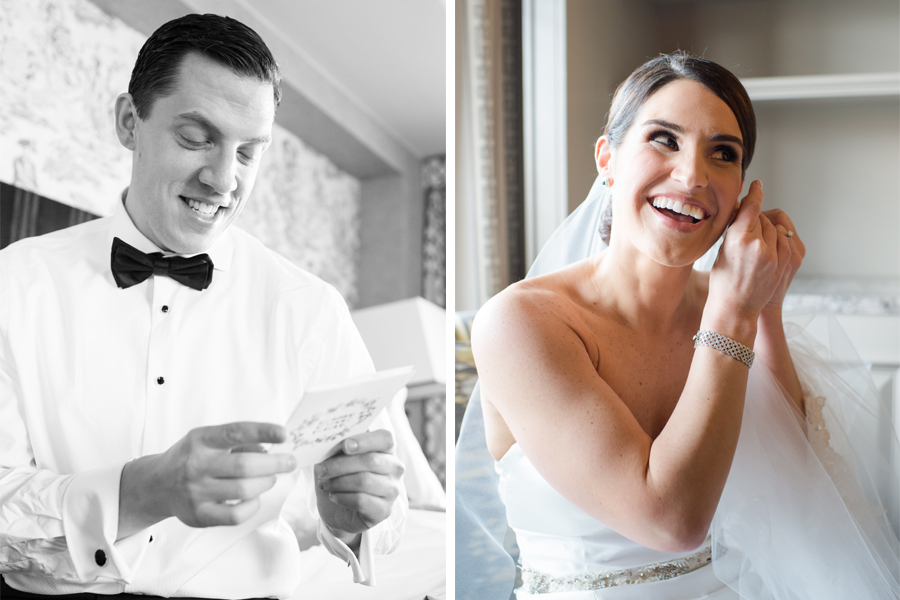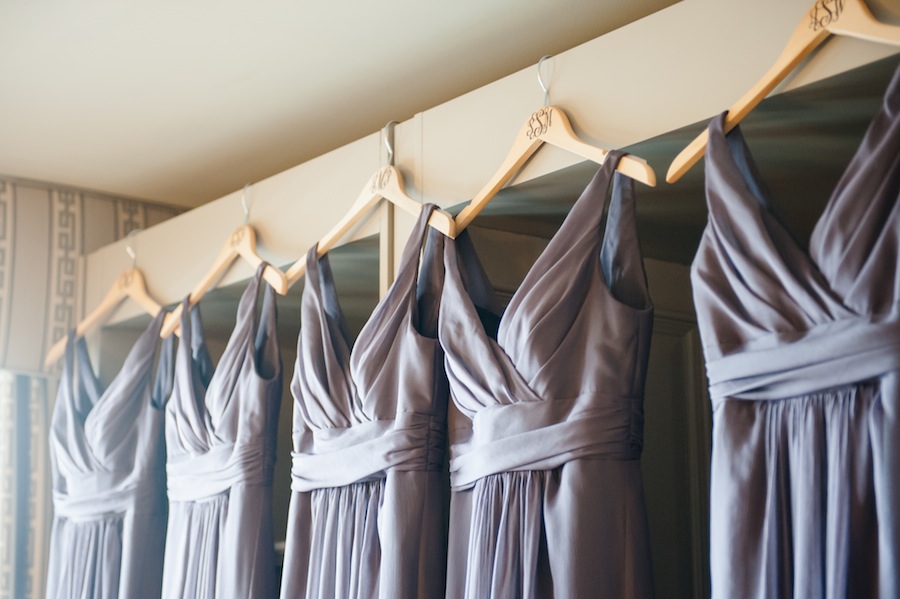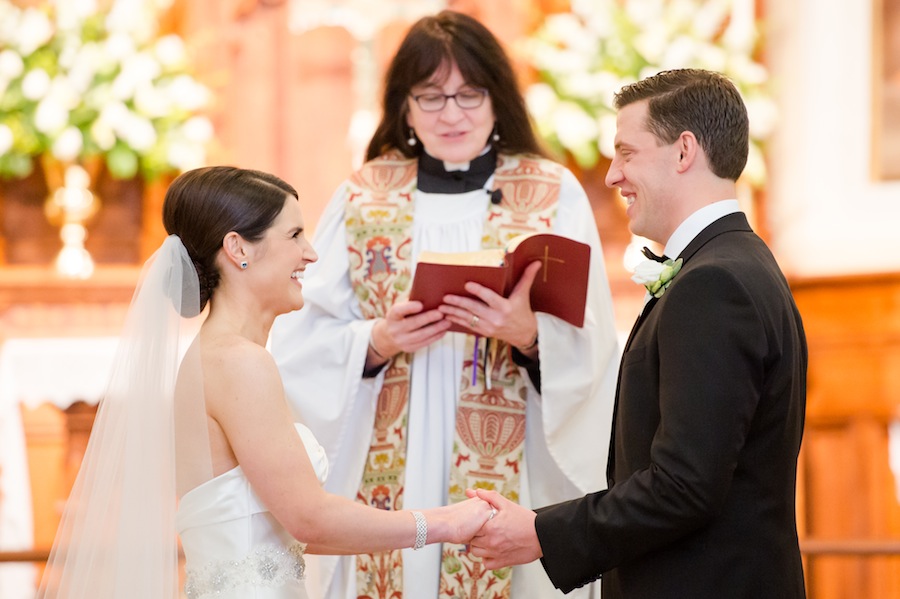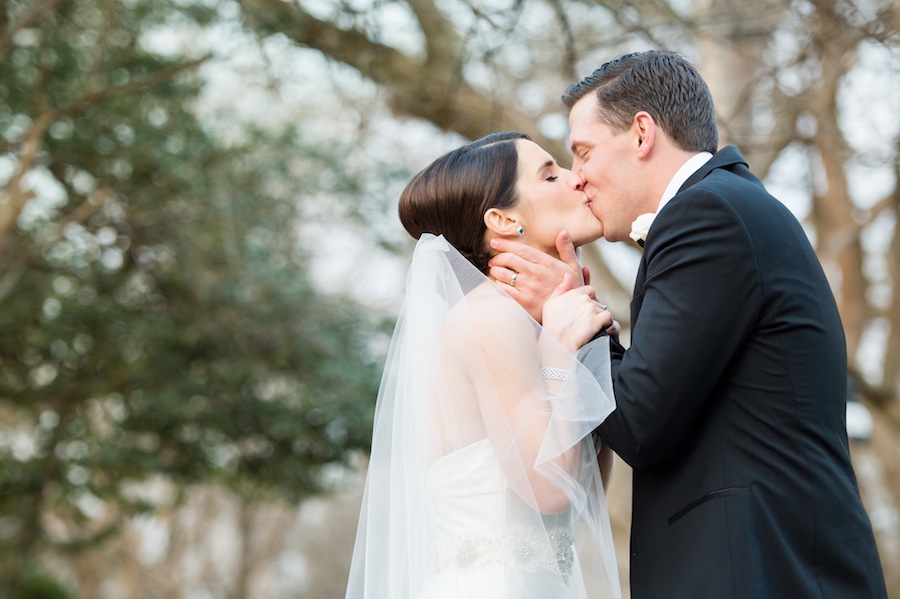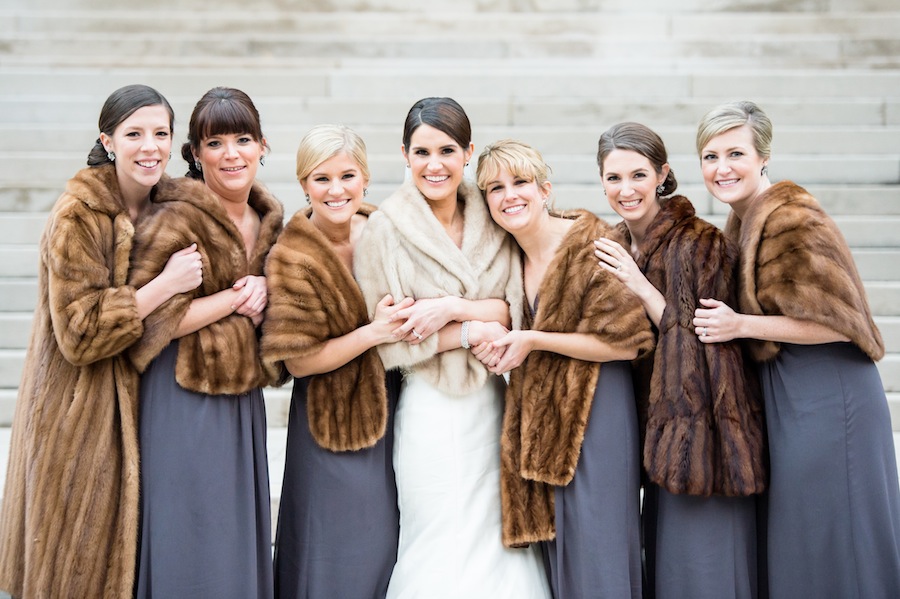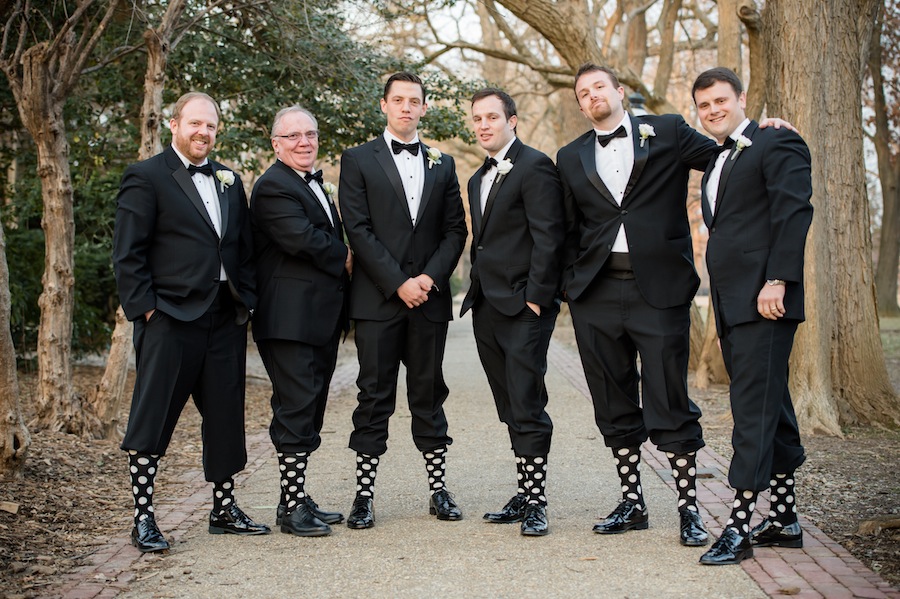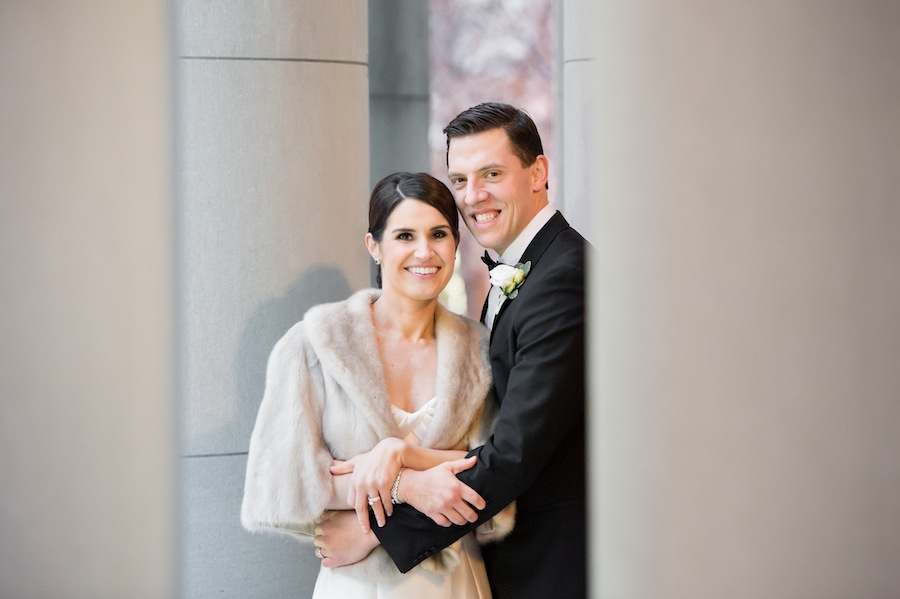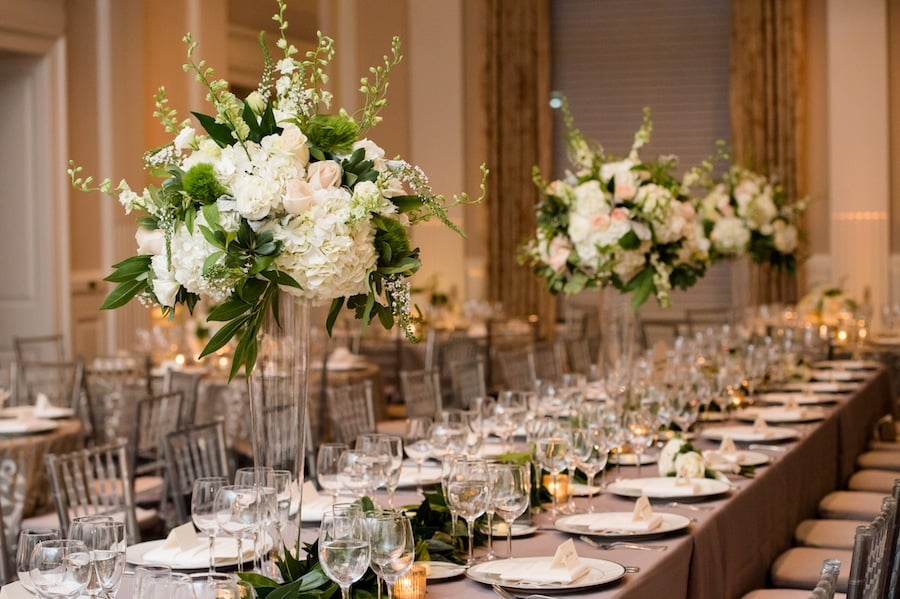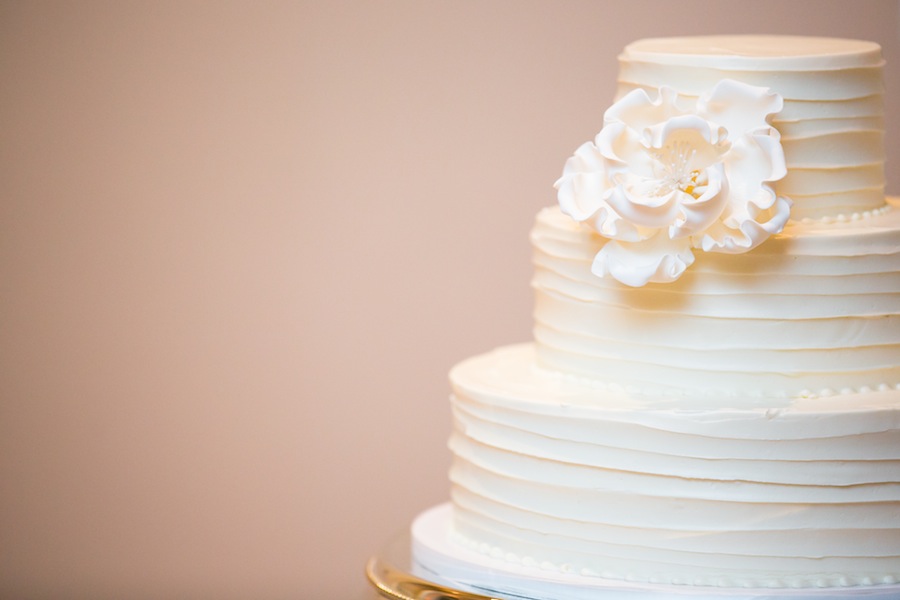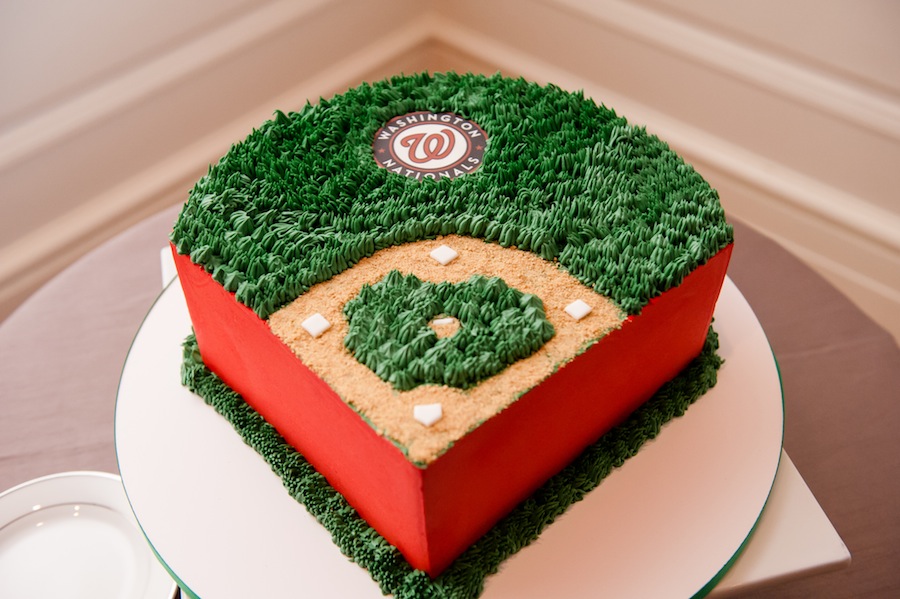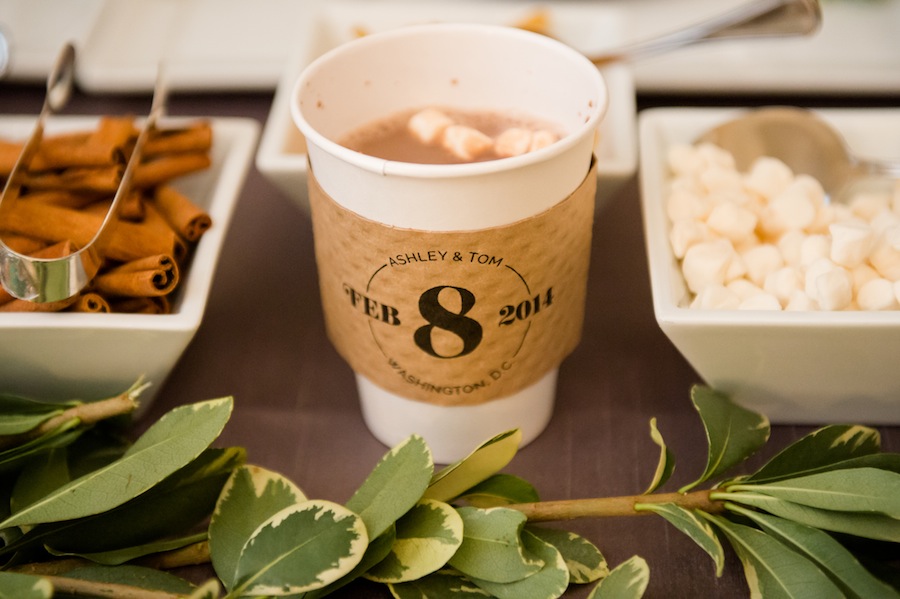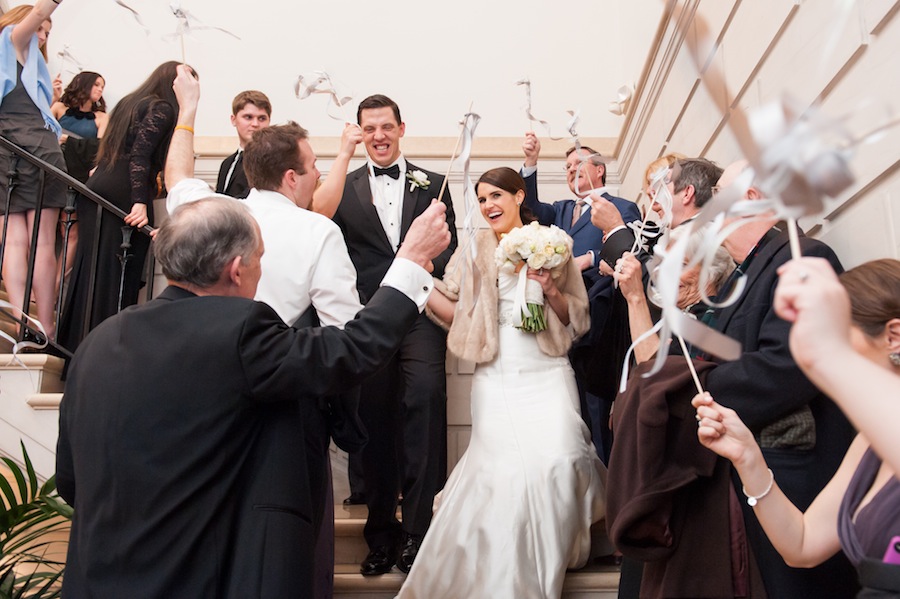 Ceremony Venue: St. John's Episcopal Church
Reception Venue: Carnegie Institute for Science
Photographer: Lisa Boggs Photography
Bride's Gown: Jenny Yoo, Kelly's Closet
Groom's Tux: Hugo Boss, Nordstrom
Hair and Makeup: Bridal Artistry
Event Coordinator: Tabitha Roberts, Roberts & Co Events
Cake: Fluffy Thoughts
Florist: B. Floral Designs
Caterer: Well Dunn Catering
Music/Entertainment: MyDeeJay, Mike Bell