Wallpapers are enjoying a renaissance among designers and homeowners, who are using them for everything from soft, neutral backdrops to bold statements. The choices are endless, so we asked local designers about popular applications.
The Natural World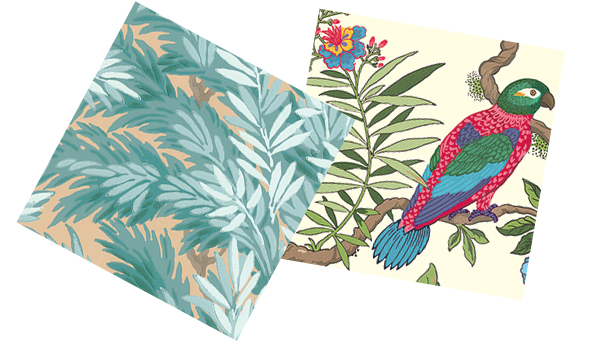 Chintz is back—those abundantly optimistic floral patterns that flourish in English country houses and the American South are blossoming all over. Cole & Son, the venerable British design house, is seeing an uptick in orders for floral and foliage wallpaper prints—but these days, the natural world is popular in all its forms, from wood grain to highly detailed marble and granite designs, too.
Organic/Recycled Materials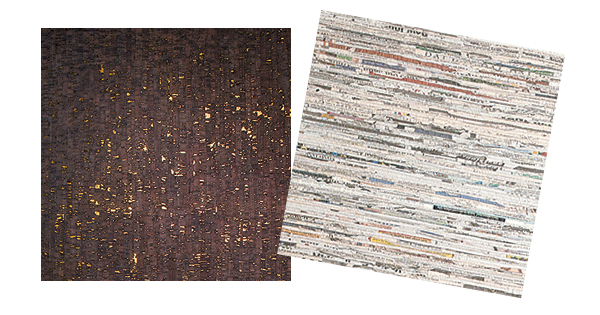 Wallpaper isn't just paper anymore. Designers are choosing wood, leather, glass beads, grasses, and fabric to amplify drama. Designer Camille Saum gravitates toward recycled materials, such as wood pulp and newspapers. Marika Meyer loves linen. "It's a great way to try to temper noise in a busy household," says Meyer. And with new colors and patterns, Designer Jeff Akseizer notes, "grass cloths are making a huge comeback."
Commercial Comes Home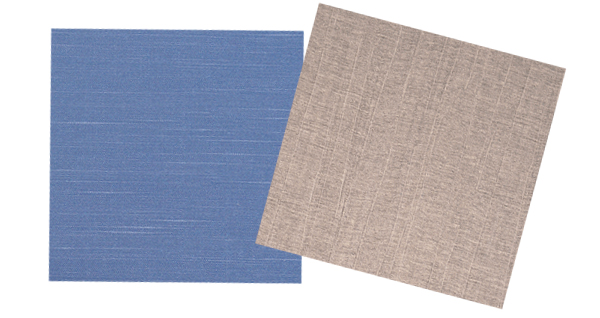 Just as outdoor fabrics have moved indoors, durable, easy-to-clean vinyl wall coverings are shifting from public environments to private settings. Even Maya Romanoff, the boutique Chicago studio known for its hand-painted papers, is offering vinyl. "For a family with young kids or dogs or whatever, it's such an amazing option," marketing manager Jessie Devereaux says.
Trompe L'Oeil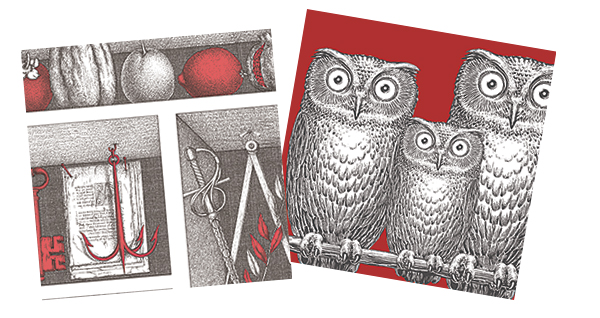 It's a trick as old as wallpaper: If you don't have precious artwork, decorative moldings, or a handsome library, simply pretend! Simulating decorative effects on paper to give a room instant pedigree has never gone out of style, and modern-day trompe l'oeil is especially effective. Designs are more playful, too, allowing you to hang a chandelier, place furniture, or create an instant china cabinet of your own imagining.
Children's Rooms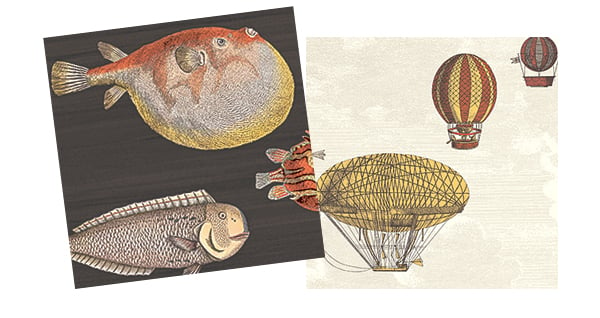 Children's wallpaper offers delight and whimsy that may not be possible elsewhere in a home. Even clients who shy away from pattern will indulge themselves here, Meyer says, noting a fanciful design she recently used that features robots on trains (see photo). Some papers get kids involved by using their own crayons to color the patterns; others are personalized with a child's name or favorite setting.
Custom Digital Printing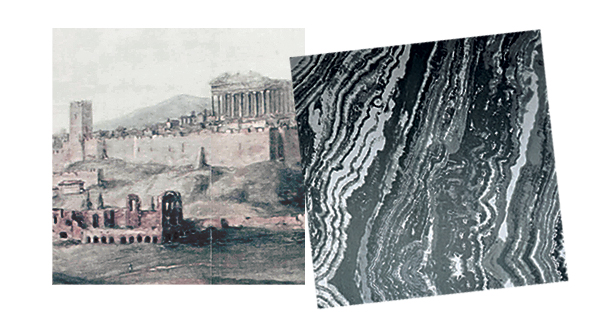 "It's amazing how technology is personalizing home decor," says DC designer Raji Radhakrishnan, who recently launched a line of photomurals. New and improved techniques have allowed Alexandria entrepreneur Ashley Spencer of Casart Coverings to produce print-to-order patterns on removable vinyl. "Everything is a custom print," she says.