Leah Schwartz and Sam Moser attended a job fair with the same goal in mind: to walk out with new employment. Waiting to interview for the few available positions, they sat next to one another and chatted for a few minutes, but as they left the fair, neither thought they'd see the other again. But as fate would have it, both got hired by the same county to teach third grade.
During orientation for their new jobs, Leah recognized Sam as the cute guy she'd spoken to at the fair. She approached him and tried to turn on the charm, but Sam was oblivious. Finally, she asked him for his e-mail address, under the pretense of wanting to discuss lesson plans and classroom setup. "I was too busy reading 1984 to realize what was going on," says Sam. "It wasn't until she asked for my e-mail that I realized she was interested in me."
Once he finally got the hint, Sam asked Leah on a first date to the Front Page in Arlington, and both were soon smitten. After they'd been dating for a year and a half, they planned to take a three-week road trip through the South. But when Leah arrived at Sam's house with her bags packed, she found him surrounded by rose petals and candles waiting to ask for her hand. Leah's sister, Rebecca McFarland, marketing and events director for Washingtonian, was in on the plan, and was waiting to capture the emotional moment.
The couple wed on July 26, 2014, at Sequoia, which they filled with blue accents–blue chair cushions, napkins, bridesmaid dresses, and cake tablecloth. As a play on their roles as teachers, they used apples as place-card holders and upper- and lowercase letters instead of table numbers. They wrote their own custom ceremony to include their closest family members, and they danced into their new life together to Keb Mo's "Life Is Beautiful."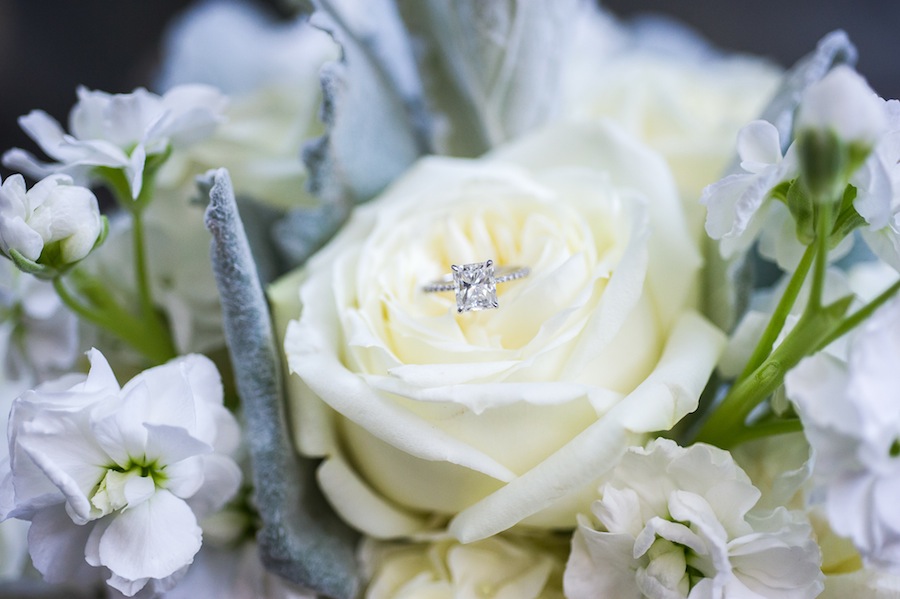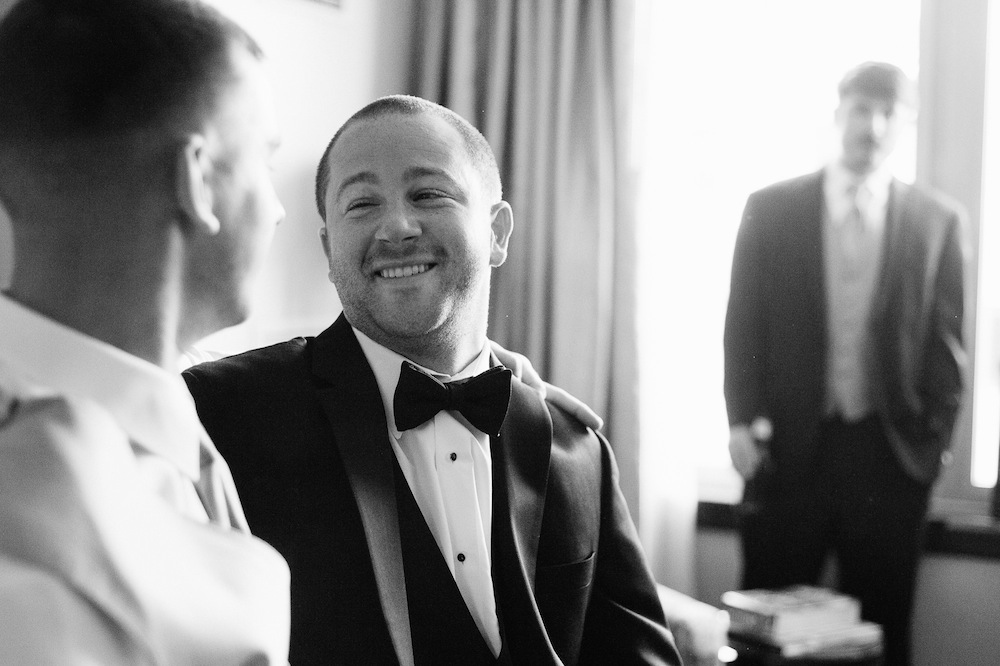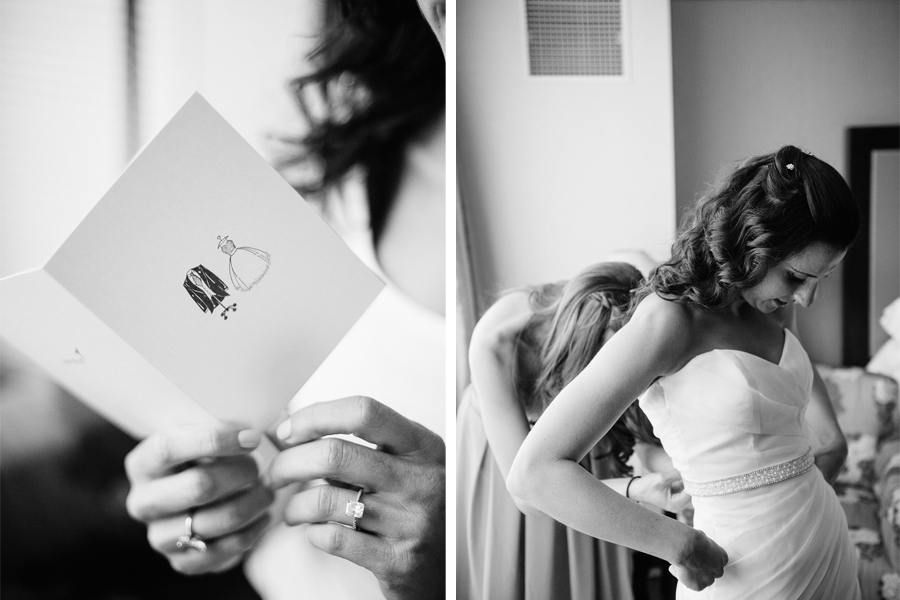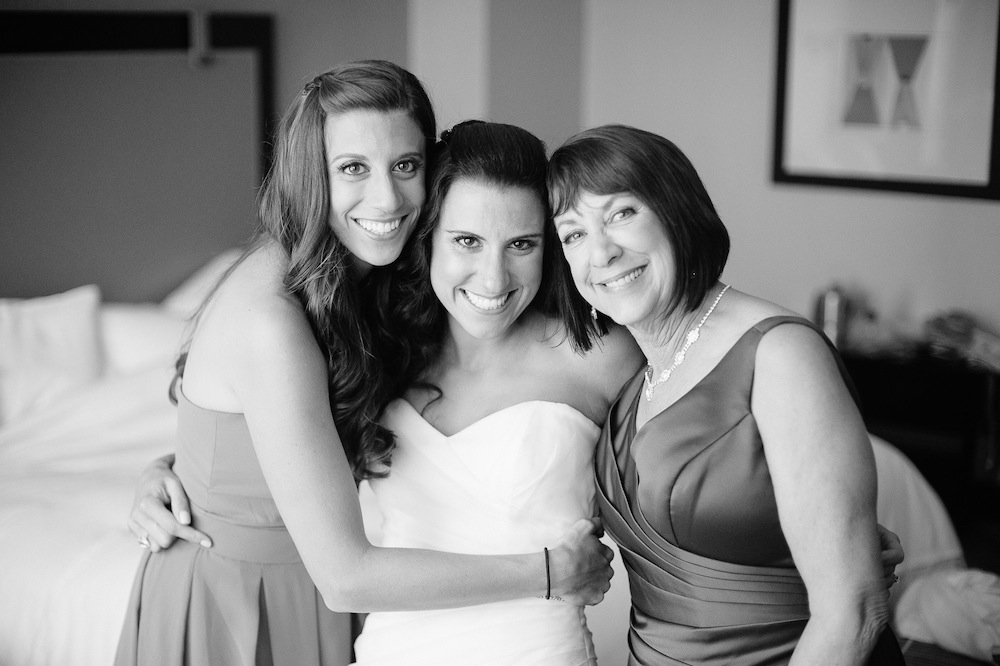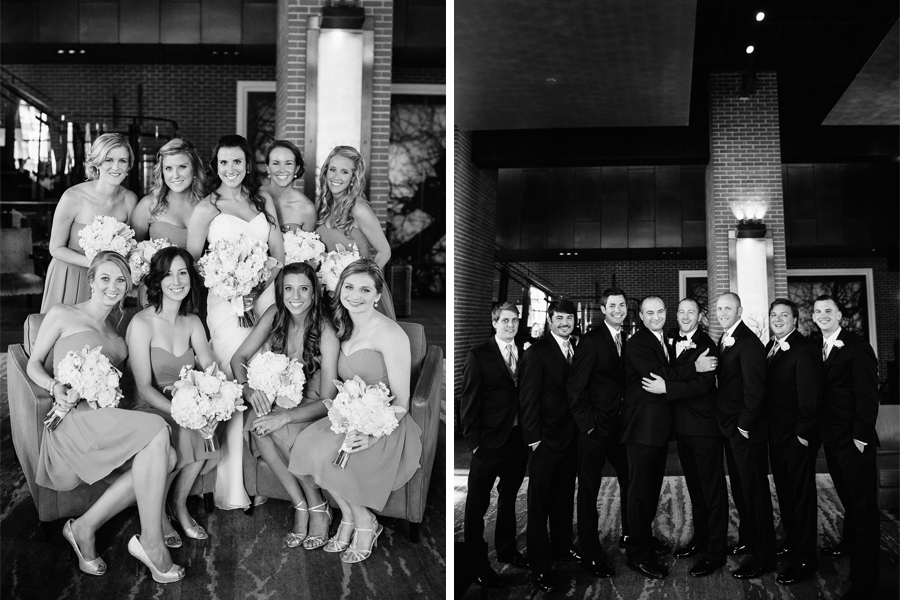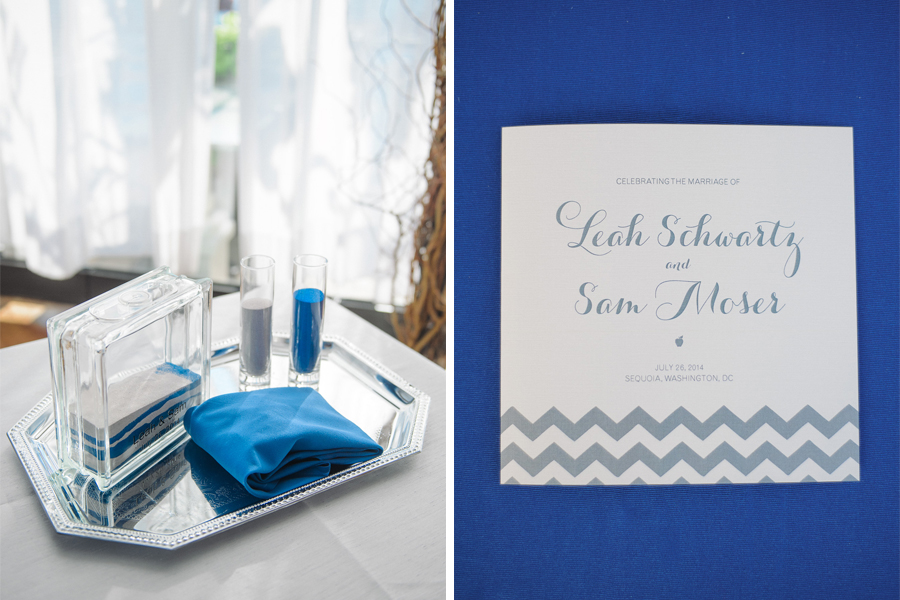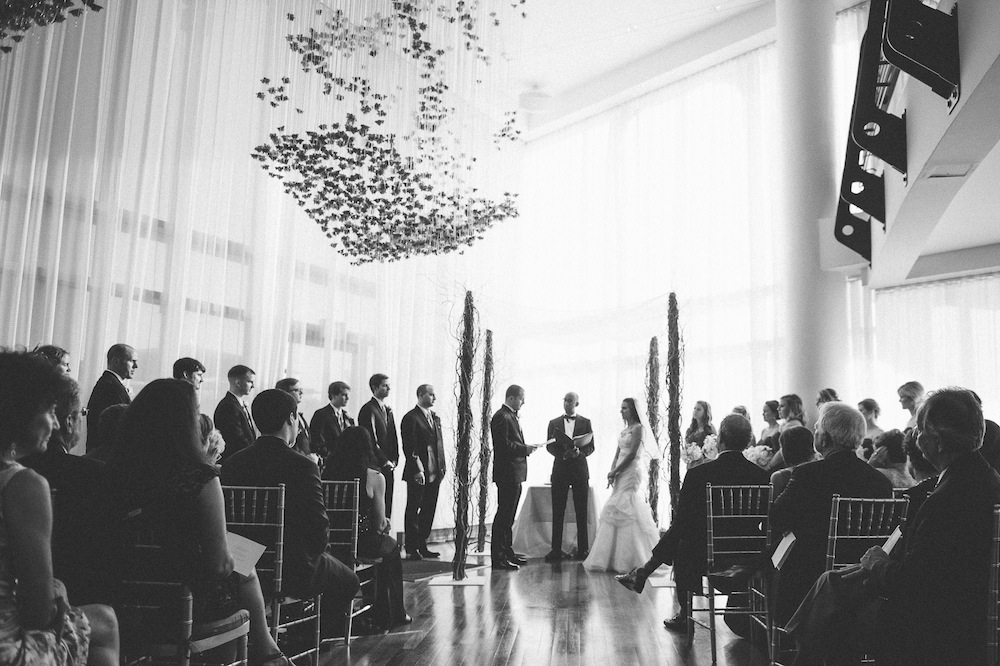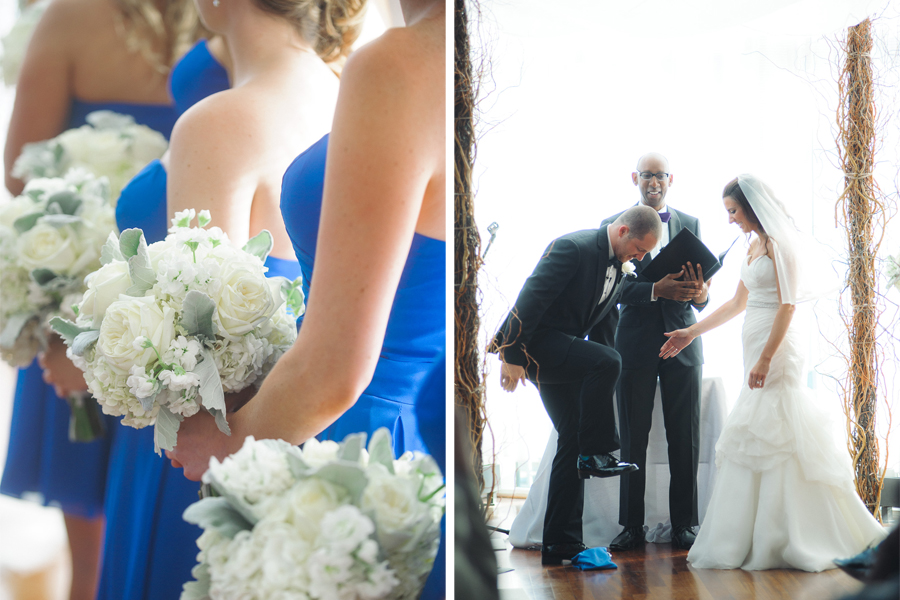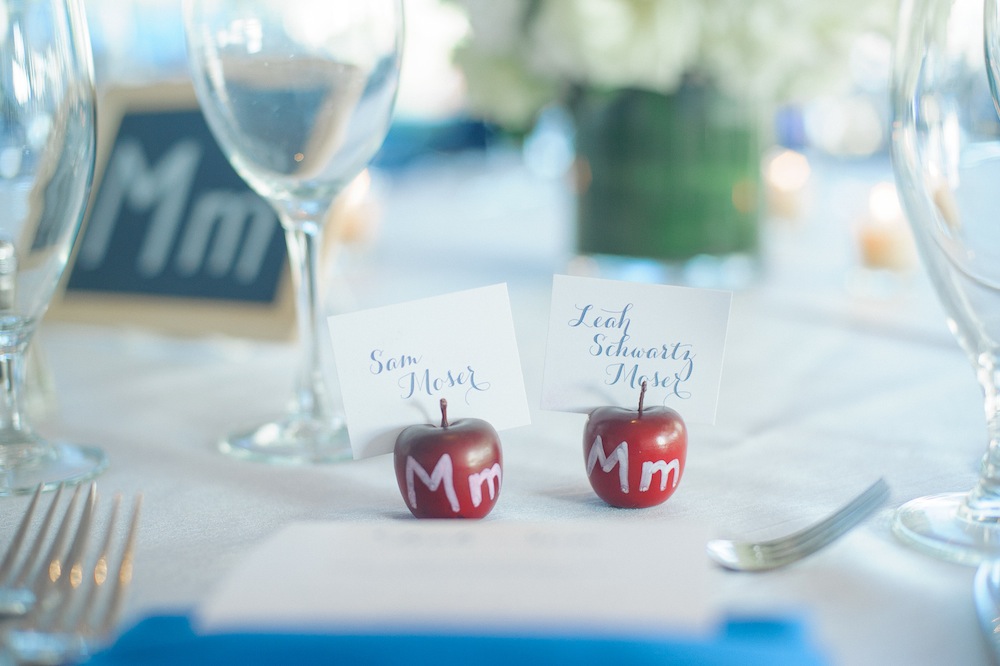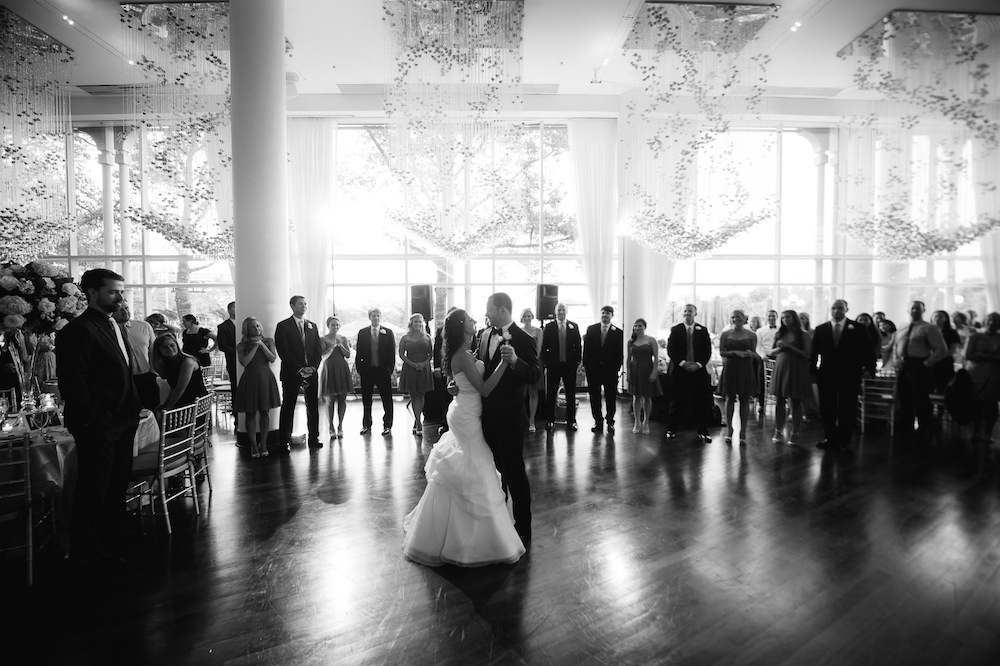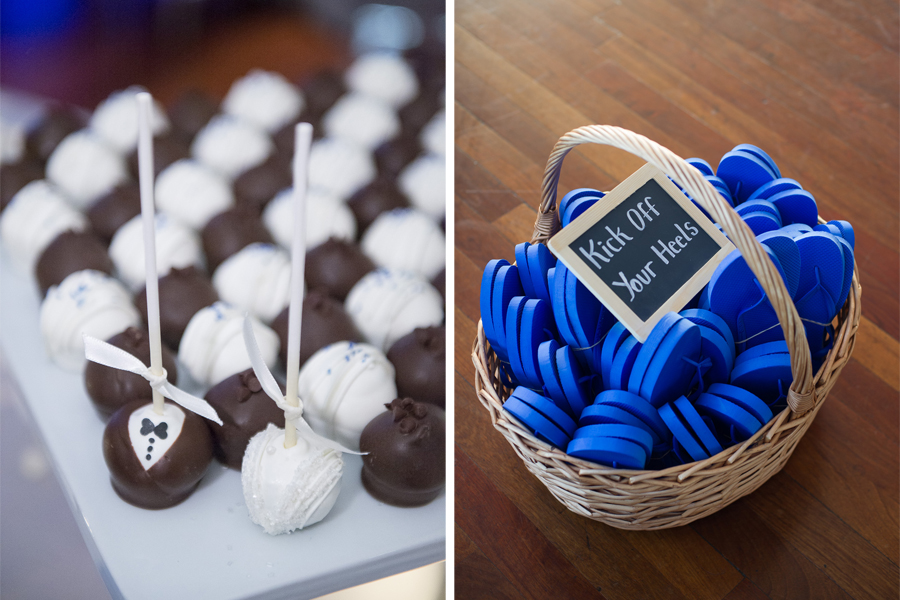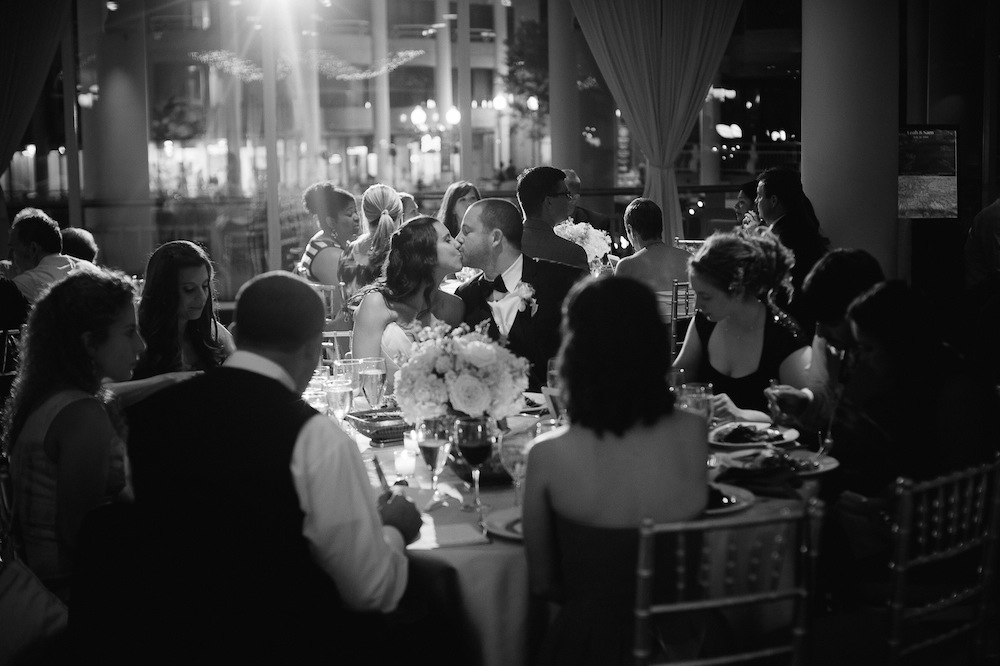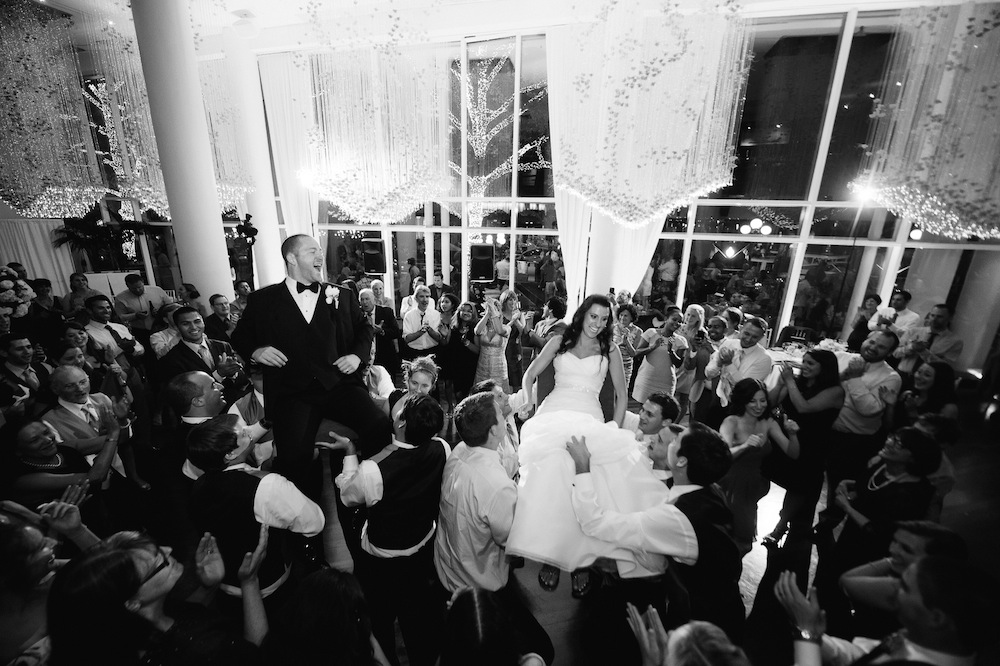 Venue: Sequoia
Photographer: Eli Turner
Bride's Gown: Monique Lhuillier Bliss, Carine's Bridal Atelier
Groom's Tux: Vera Wang, Men's Wearhouse
Hair: Ana Santanello
Makeup: Carl Ray
Event Coordinator: Sara Franklin, Social Scene Events
Cake: Jess Kujala
Cake Pops: Itty Bitty Cake Company
Florist: Edge Floral Event Designers
Caterer: Sequoia
Videographer: Adora
Music/Entertainment: Dan Goldman, Bialek's Music
Invitations: Rebecca McFarland
Cake Topper: Etsy
Calligraphy: Pretty Mail Calligraphy
Transportation: MarcParc