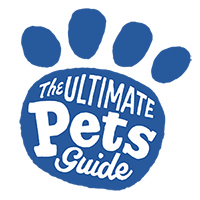 The Apartments at CityCenter: Dogs get to enjoy the swankiest new downtown DC development—and have a private SkyBark park to romp in. 825 and 875 Tenth St., NW; 888-481-7392.
City Market at O: After playtime in a private rooftop park, dogs can take a bath in one of the Shaw building's washing stations. Their own-ers socialize at quarterly "yappy hours." 800 P St., NW; 202-640-4748.
Gallery Bethesda: Canine residents enjoy green areas in front and an off-leash courtyard in back. They also use an on-site pet spa, and the front desk always has treats. 4800 Auburn Ave., Bethesda; 301-654-4800.
RiverHouse Apartments: Dogs have access to more than 5,000 square feet of off-leash play area, divided into zones for small and large animals. Residents can use on-site grooming stations and can grab treats from the lobby. 1400 S. Joyce St., Arlington; 888-217-8530.
2M: Though many luxury apartments in DC's NoMa—Camden, Avalon First and M, Flats 130, and Senate Square Towers, to name a few— feature amenities such as dog parks and pet salons, this year-old complex has the rest beat. In addition to a private dog park, grooming station, and community "yappy hours," 2M has a resident bulldog (belonging to its property manager) that other dog tenants can schedule play dates with. 2 M St., NE; 877-745-8551.
Wisconsin Place: Like nearly every building, this one has some breed restrictions, but it does allow German shepherds, often prohibited elsewhere. Residents can keep up to three pets per apartment and use an on-site grooming station. 4440 Willard Ave., Chevy Chase.