SER
1110 N. Glebe Rd., Ballston
There's a lot going on at this sunny Spanish newcomer in Ballston—a Mediterranean-style raw bar, daily happy hour, lunch shop with quick-grab sandwiches and salads, and outdoor seating for 100. The one thing you won't find: tapas. Chef Josu Zubikarai highlights homestyle dishes from his native Spain, such as seafood paella or chicken braised in white wine and garlic, and leaves the sharing for large-format dishes such as roast suckling pig for two. Head in through Wednesday, March 11 for a 20 percent soft-opening discount.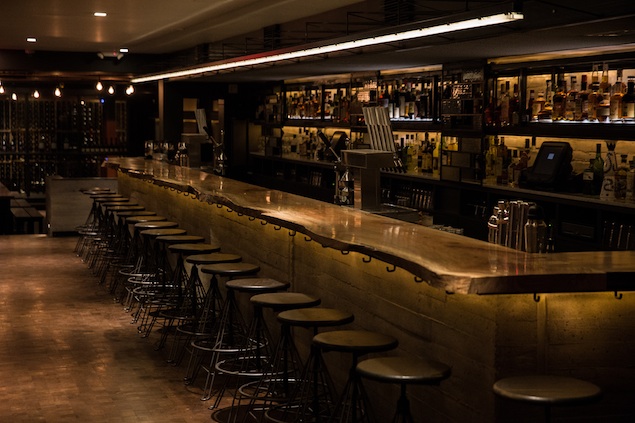 1610 14th St., NW
The name means "under" in Italian, but that's the only European trait of this subterranean American bar/restaurant from the Ghibellina team. Chef Keith Cabot crafts a menu of smoked ribs and brisket, house sausages, and seasonal vegetables, along with a few carnivalesque treats like chef-y Cracker Jacks and a caramel apple dessert. Live jazz, blues, and neo soul play nightly as a tribute to the former occupant, the HR-57 jazz club, while cocktails also take musical cues. We have our eye on the Groover with gin, pineapple, and Dolin Blanc vermouth.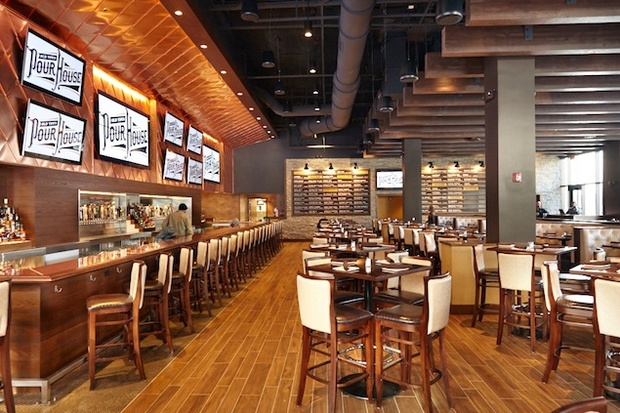 212 Ellington Blvd., Gaithersburg
The growing Downtown Crown development is home to this handsome, copper-hued brewpub, outfitted with a 92-seat patio in warm weather. The third location—and first outside the Chicago area—for the Pour House keeps in line with the flagship theme: beer, and lots of it. Drinkers can pick between 90 globally-sourced drafts (which include several local names), and pad the stomach with midwestern eats like Chicago-style dogs, pretzels with beer cheese, and pickle chips. Watch out a goblet-sized bloody Mary, garnished with various meats, cheeses, and vegetables and a Slim Jim "stir stick."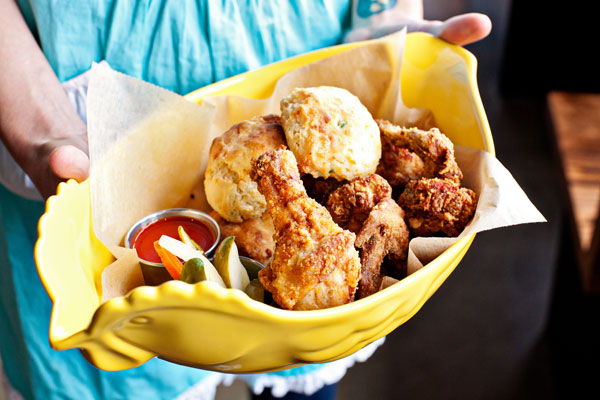 20470 Exchange St., Ashburn
Bryan Voltaggio expands to Virginia with a third branch of his diner concept (there's a Frederick flagship and spinoff in Baltimore). Many signatures remain the same, including fried chicken baskets, thick shakes–boozy and kid-friendly–and breakfast all day. Keeping in the theme of comfort fare with a twist, the kitchen added items like a pepperoni burger with avocado and a fried egg, hearty French onion soup stewed with short ribs, and a veggie riff on a Reuben made with smoked, pastrami-spiced beets. A fourth branch in Richmond is coming soon.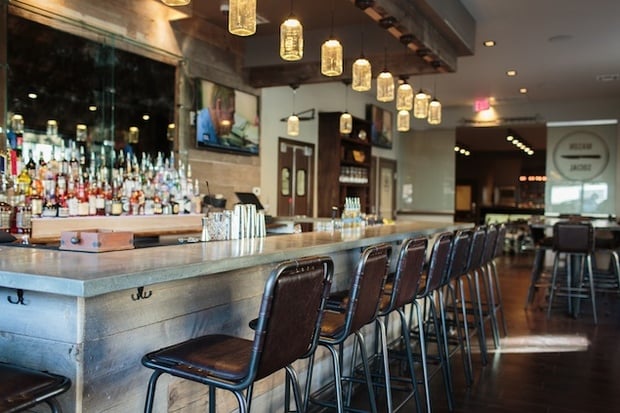 728 N. Henry St., Alexandria
Mason jar lamps light the bar at this neighborhood-oriented gastropub in Alexandria's Parker-Gray neighborhood, opened by four local friends who wanted a casual place for eats and drinks. The spot isn't no-frills; former Bourbon Steak sous-chef Joseph Lennon helms the kitchen, and turns out dishes like mussels steamed with beer and bone marrow butter, or rockfish with winter citrus. Still there's plenty to keep potential regulars happy–a thick burger and fries, small-kids menu, and bar that stays open until 2 from Thursday to Saturday.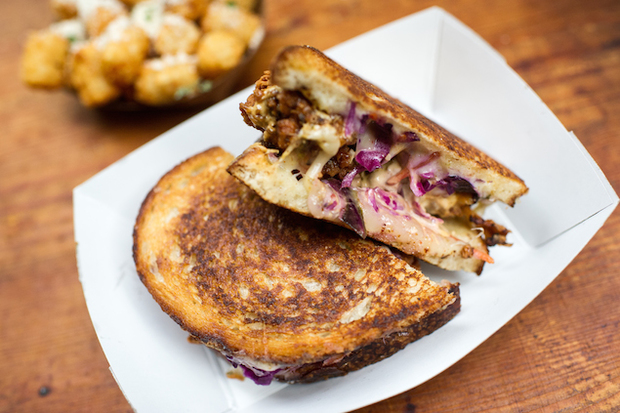 1901 L St., NW
Washington gets the first branch of this Manhattan-based grilled cheese shop outside New York. True to its name, the menu centers around melty sandwiches, from classic American on white to patty melts and spiffed-up versions stuffed with the likes of pepper jack, slaw, and fried chicken. Rounding out the all-day selection are tater tots, tomato soup, and shakes, as well as a custom-designed Abita beer for more adult tastes.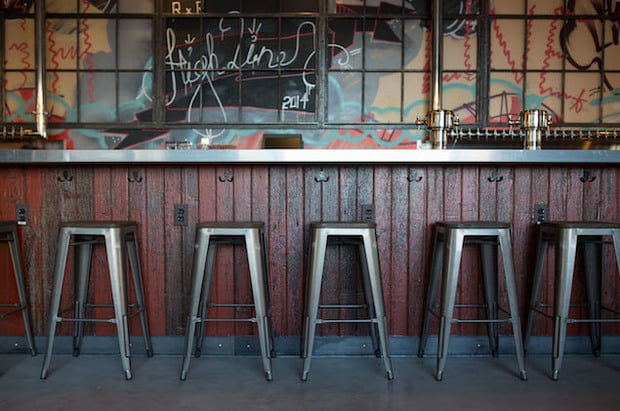 2010 Crystal Dr., Crystal City
Arlingtonians get a new space to work and play thanks to this loft-like bar/restaurant from the owners behind Buffalo Billiards and Penn Social. Patrons are encouraged to linger with laptops and local Zeke's Coffee during the day thanks to wifi and plenty of outlets, while numerous arcade and table games like Ms. Pac Man, Golden Tee, and Jenga make for a playful evening. A simple menu of sandwiches, soups, and snacks is served throughout.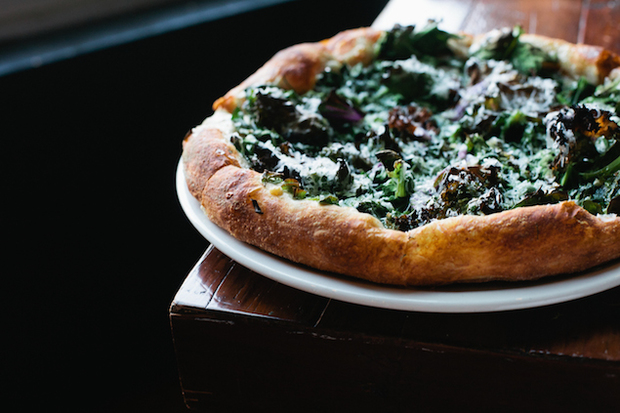 11825 Grand Park Ave., Rockville
Rockville's burgeoning Pike & Rose development now contains two California-inspired eateries from the Lettuce Entertain You restaurant group and chefs Jeff Mahin and Francis Brennan: Summer House Santa Monica, which opened in January, and sister pizza joint Stella Barra. The latter takes its cues from Los Angeles, with a warehouse-like interior and menu of thin-crust pies topped with kale and roasted garlic, or house-made pork sausage, mozzarella, and fennel pollen. Anyone looking to eat like an aspiring Hollywood star (on a splurge night) can go for a lighter-carb "thin sin" crust.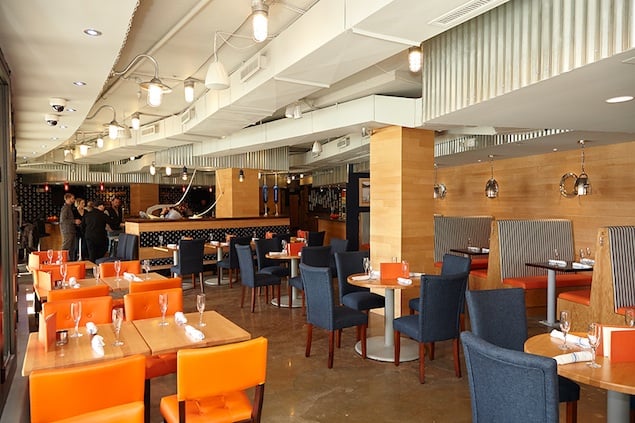 3050 K St., NW
It may not feel like beach-y weather, but you wouldn't know it inside this jaunty, nautically-themed eatery on the Georgetown waterfront. The menu draws from the ocean and boardwalk, with lobster and shrimp rolls, grilled fish, duck confit corn dogs, and a robust selection of rums. Once the weather warms diners can relax on an outdoor patio, while seafaring patrons can order boat delivery service to their vessels.