Welcome back to the Great Burger Battle semifinals! The last match was a doozy, with local patty joint City Burger running neck and neck with international phenom Shake Shack. In a big upset, CB was able to clinch the win by a hair and smack the Shack Attack out of the competition.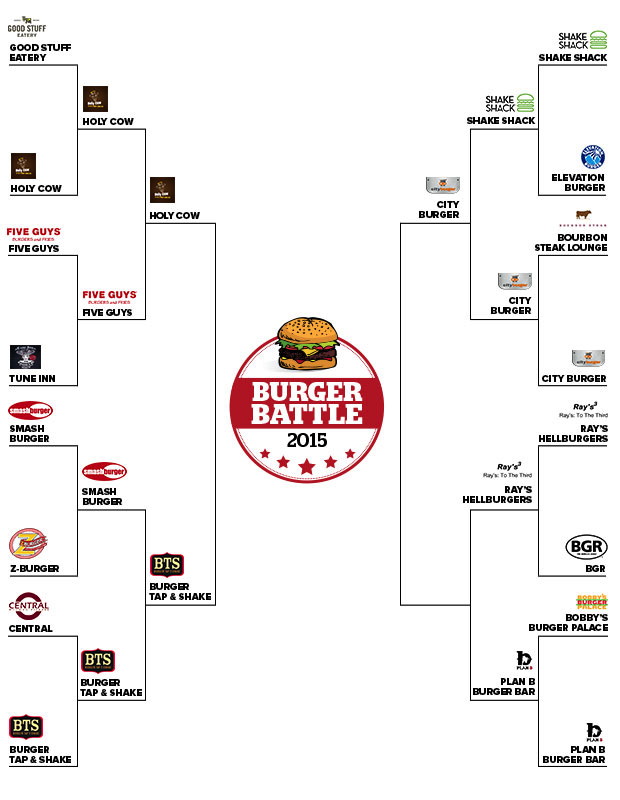 Today's matchup promises to be just as exciting. New England chainlet Plan B Burger Bar angles to be the Plan A pick over local favorite Ray's Hell-Burgers, which are known to bring infero-esque heat.
So who will it be: the alternative choice, or a deal with the Big Devil? Show us in the polls.