A bit more than a century ago, during a year when Captain Robert Scott reached the South Pole, the Titanic sank on its maiden voyage, and Harriet Quimby died in a plane crash a few months after she became the first woman to fly across the English Channel, Tokyo mayor Yukio Ozaki offered Washington a gift of friendship that would go on to become one of the city's most enduring symbols.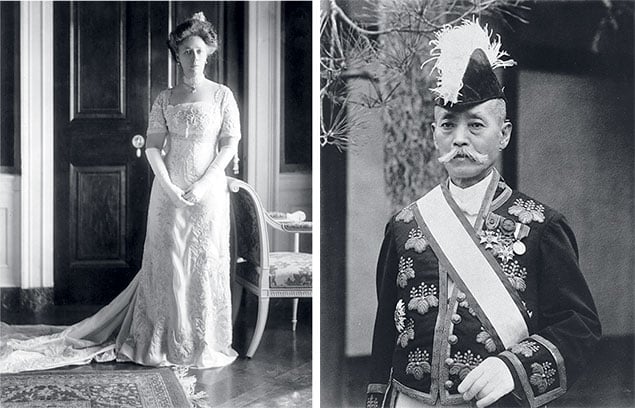 More than 3,000 cherry trees were shipped on a Japanese ocean liner to Seattle and transported by train to Washington, where First Lady Helen Herron Taft helped plant the first two on the banks of the Tidal Basin. The gift had been several years in the making—2,000 trees were sent over in 1910 but were found to be infested with bugs and subsequently destroyed. The trees that stand today are related to those adjacent to Tokyo's Arakawa River, and after World War II, cuttings from the Washington trees were sent back to Japan to help replace those that had been destroyed by bombs.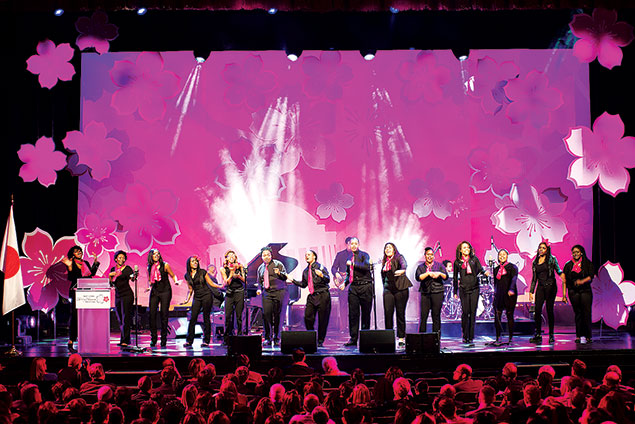 The first cherry blossom festival was organized in 1935, and ever since, the brief but extraordinarily striking blooms have come to represent spring for the Washingtonians and the tourists who come to see them each year. The festival will be celebrated over three weeks and four weekends in 2015, and includes many free and family-friendly events.
Predicting when the cherry trees surrounding the Tidal Basin will reach peak bloom is a tricky process: Each year, National Park Service horticulturists study the trees carefully for months before issuing their predictions. Buds usually start to emerge in March and can last up to two weeks, depending on weather conditions. Regardless of nature's unpredictable schedule, the events organized for the 2015 National Cherry Blossom Festival will take place over three weeks from March into April.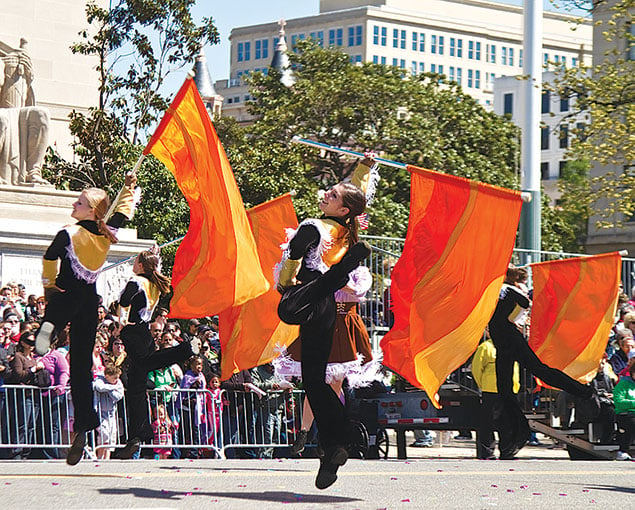 The National Cherry Blossom Festival Parade takes place April 11 and features floats, balloons, marching bands, and entertainment by local artists as well as celebrity guests. The parade travels down Constitution Avenue from Seventh Street to 17th Street, Northwest, from 10 am to noon. The event is free; grandstand seating is available for $20.
Also on April 11, the Sakura Matsuri Japanese Street Festival at 12th Street and Pennsylvania Avenue, Northwest, celebrates Japanese culture with food from local restaurants, as well as music, dance, and other entertainment. Admission is $10 for adults (or $5 after 3 pm) and free for children.
Visit nationalcherryblossomfestival.org for venue listings and more information.
This article appears in our Spring 2015 Washingtonian Welcome Guide.