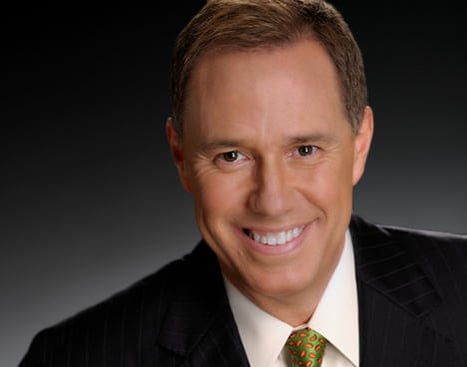 Washington is going to have to get by with a lot less of its favorite local news anchor starting next month when Jim Vance steps away from WRC's 11 PM broadcast, the station announced Wednesday. Vance, 73, has been with the station since 1969, and since 1989, he's anchored the 6 and 11 PM news with Doreen Gentzler.
Starting in late May, though, Gentzler's new partner at 11 will be current 4 and 5 PM anchor Jim Handly, with Vance continuing at 6 until his contract runs out in 2017.
News4's anchor switch, which was first reported by the Washington Post, may be jarring for viewers of the Washington area's top-rated local news outfit, but Handly should be a mostly familiar replacement. The Florida native joined WRC in 1992 to anchor weekend news broadcasts, later moving to weekday afternoons.
But unlike Vance, whose fascinating life and career has made for multiple Washingtonian cover stories and other features, including a frank assessment of the current local news landscape in the October 2014 issue, Handly's backstory is fairly unexciting. While Handly discussed his teenage years as a phenom on the US Tennis Association's junior circuit with Washingtonian in January 2008, his career results were unavailable. (Although he did recently get "crushed" in an office ping-pong tournament.)
In fact, Handly's sole experience with controversy appears to be a time early in his career, when he was part of a television news team in Miami that broke into a broadcast of Game 5 of the 1987 American League Championship Series to cover Hurricane Floyd. Handly, according to the Miami Herald, reported outside the Dade County emergency preparedness office. The Minnesota Twins won the game and with it, the series, while Floyd caused less than $500,000 worth of damage, mostly to farmland in rural Dade County.