Father's Day is around the corner, and it can be incredibly difficult to find a gift from the kids that isn't a tie. Unleash your kids' creativity this year for a one-of-a-kind gift dad will love—you'll just need to supply the cookies and markers. We rounded up nine Father's Day crafting ideas to get the little ones involved.
1. Scribble Mug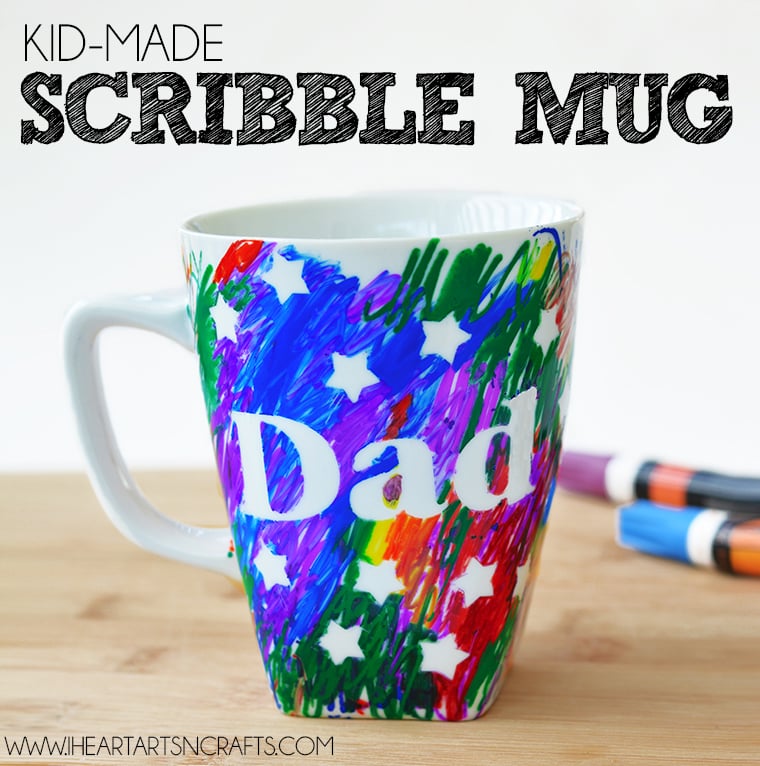 Give the gift of a decorative morning coffee with this project from i heart arts n crafts. Both easy and inexpensive, it requires only a ceramic mug, stickers, and painter's pens. Bonus: fill the mug with dad's favorite K-cups, a giftcard to Home Depot, or Nationals tickets for the family.
2. Nuts & Bolts Frame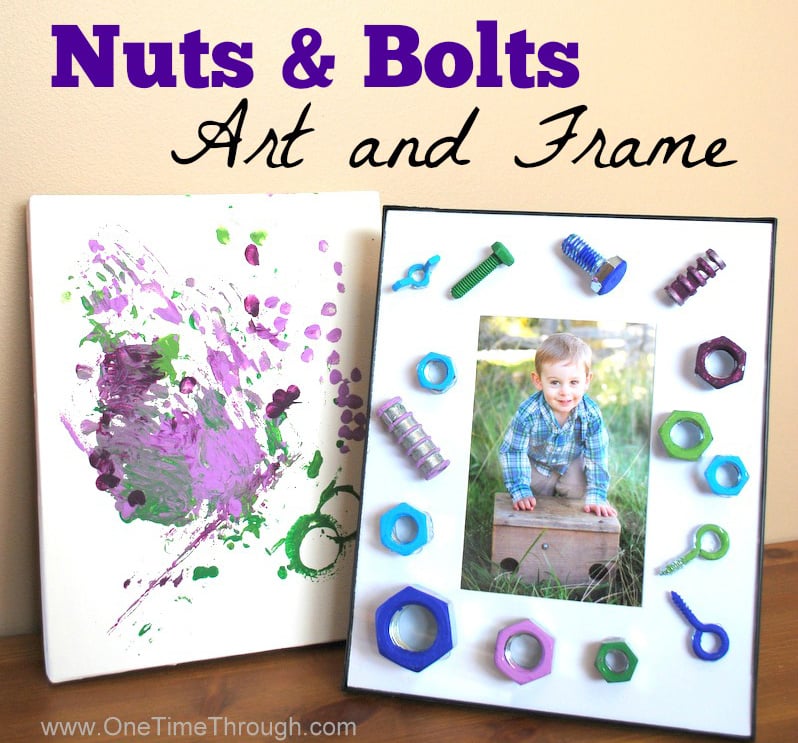 Make use of dad's favorite tools by gluing them to a picture frame! Kids will definitely enjoy this paint project from One Time Through. Be sure to create matching wall art with a white canvas and paint.
3. Salt-Dough Magnets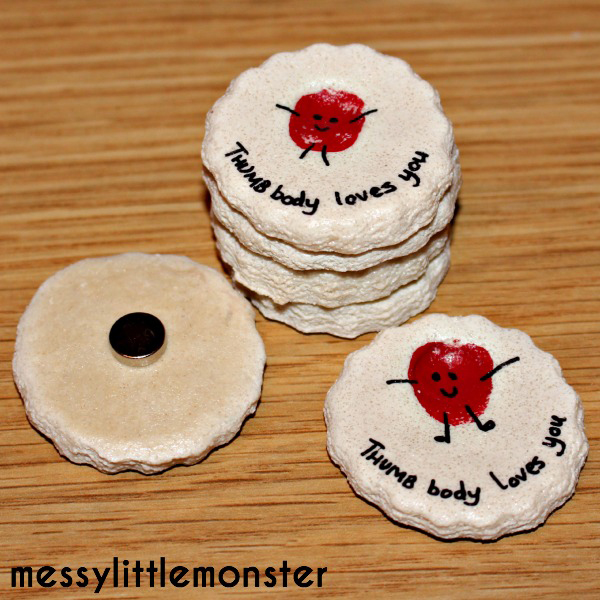 Finger-painting crafts, like this one from Messy Little Monsters, are perfect for all ages. Copy this design, or let the kids dream up their own to decorate the refrigerator, dad's desk, or file cabinet.
4. Coffee Cozy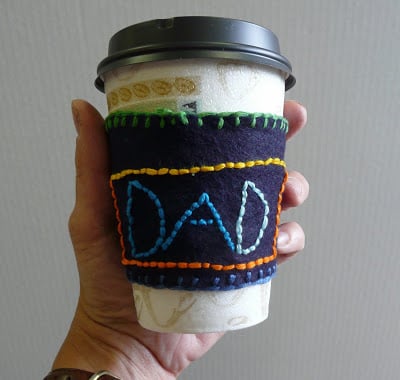 If you're looking for a unique, practical gift for dad, try this customized cozy project from That Artist Woman. If dad's not a big coffee drinker, make a sleeve to fit his to-go bottle.
5. Customized Keychain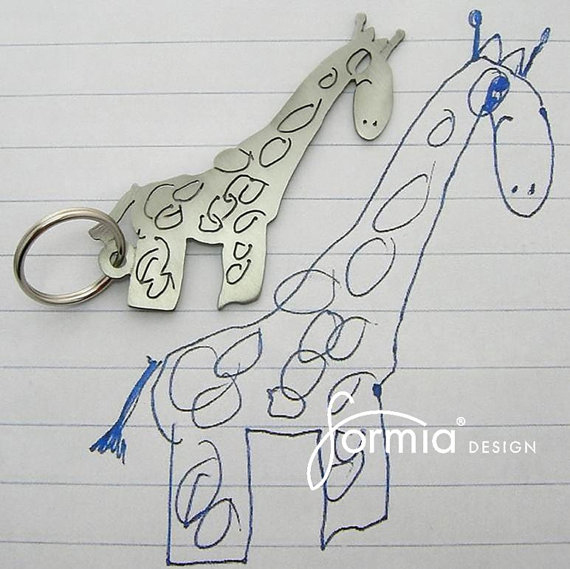 Turn your child's drawing into a keychain for dad with the help of Formia Design. Take any of your children's doodles and visit their Etsy page for a gift dad will take with him everywhere!
6. Car Wash Gift Basket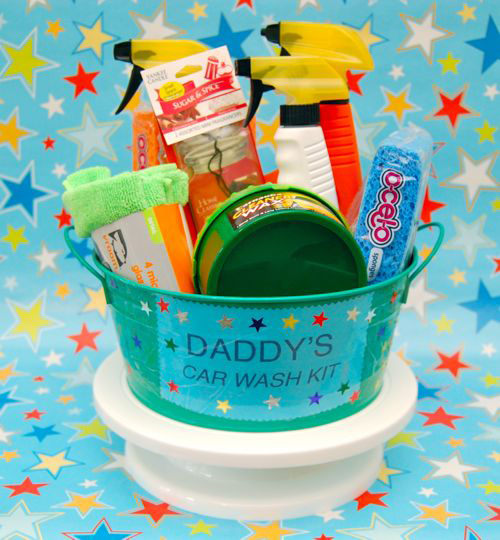 This just-add-stickers basket is a hit with kids, and perfectly customizable. Follow this example from Inner Child Fun to make a car wash kit for dad, or put together a movie night basket with tickets, popcorn, and candy. If dad has a favorite hobby, create a basket with some of his must-have equipment (like fishing line, lures, and pliers).
7. Leather Bracelets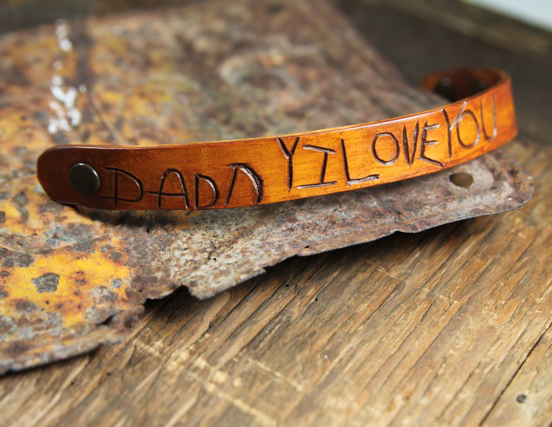 This bracelet how-to from Lil Blue Boo is stylish and crafty. Simply let your kids write out a message that dad can wear daily. (Of course, mom will do the carving).
8. Catch-All Dish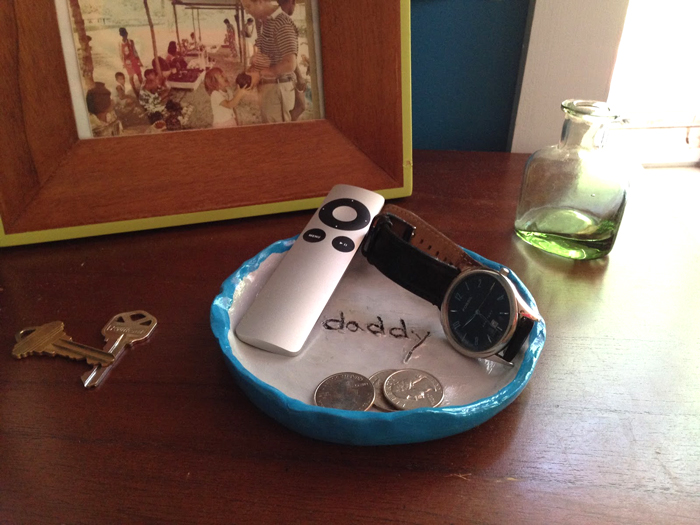 This pottery project from Habitat at Home may get a bit messy, but will be a practical gift that dad can share with the family or bring to the office. Make a bowl to hold his keys and wallet, or maybe some of his favorite candies. If your kids are too young for sculpting, try this similar project from That Artist Woman. Her step-by-step includes painting a planter dish, and decoupage.
9. Golf Tee Porcupine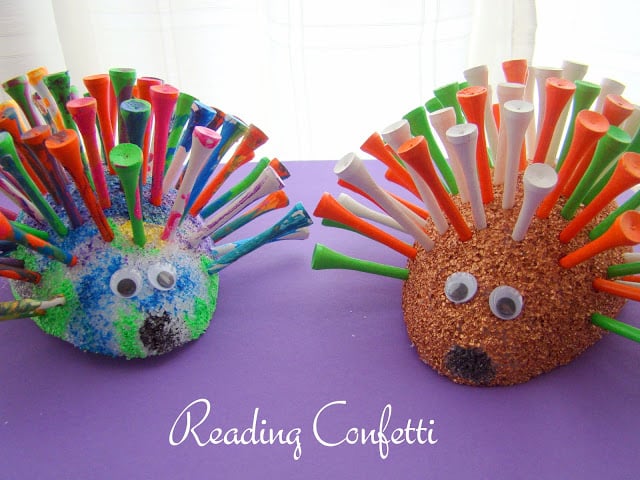 These adorable creatures from Reading Confetti are easy to make for all ages. You can't go wrong with goggly eyes and paint. Think outside the box to see what other animals you and your kids can create.