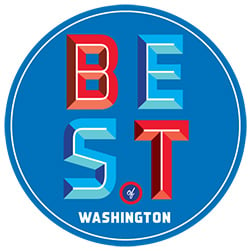 Faith Like A Mustard Seed Farm
Overlooking the Potomac River valley and Catoctin Mountain, this 1850s working farm is home to more than 200 hens, roosters, and turkeys freely roaming the garden and pastures. These cluckers also happen to lay gorgeous, multicolored eggs that would make Martha Stewart swoon. Kids are welcome in the coop to scoop the eggs up while they're still warm ($6 brings home a dozen). Next stop: milking a cow and visiting with the pasture-raised heritage hogs. Cooking classes for the whole family are a fun add-on: Owner/farmer/professional chef Patricia Glaeser will open up her kitchen to your group as you prepare a meal together, using ingredients you've collected. 42906 Lucketts Rd., Leesburg; 401-523-2474.
Barstons Child's Play
All four locations of Child's Play are crammed with toys that capture the eye and the imagination—from a glow-in-the-dark terrarium to a folding trampoline. Creative types will gravitate to the well-stocked arts-and-crafts department, elaborate costume area, and shelves stacked with musical instruments. Builders will revel in wooden blocks, Legos, and an array of Playmobil worlds. Beyond those are dolls, games, books, puzzles, science experiments, trains, stuffed animals, party supplies, and even car seats and strollers. Overwhelmed? Well-trained staffers can help you make sense of it all. Chevy Chase DC, 202-244-3602; Arlington, 703-522-1022; McLean, 703-448-3444; Rockville, 301-230-9040.
KID Museum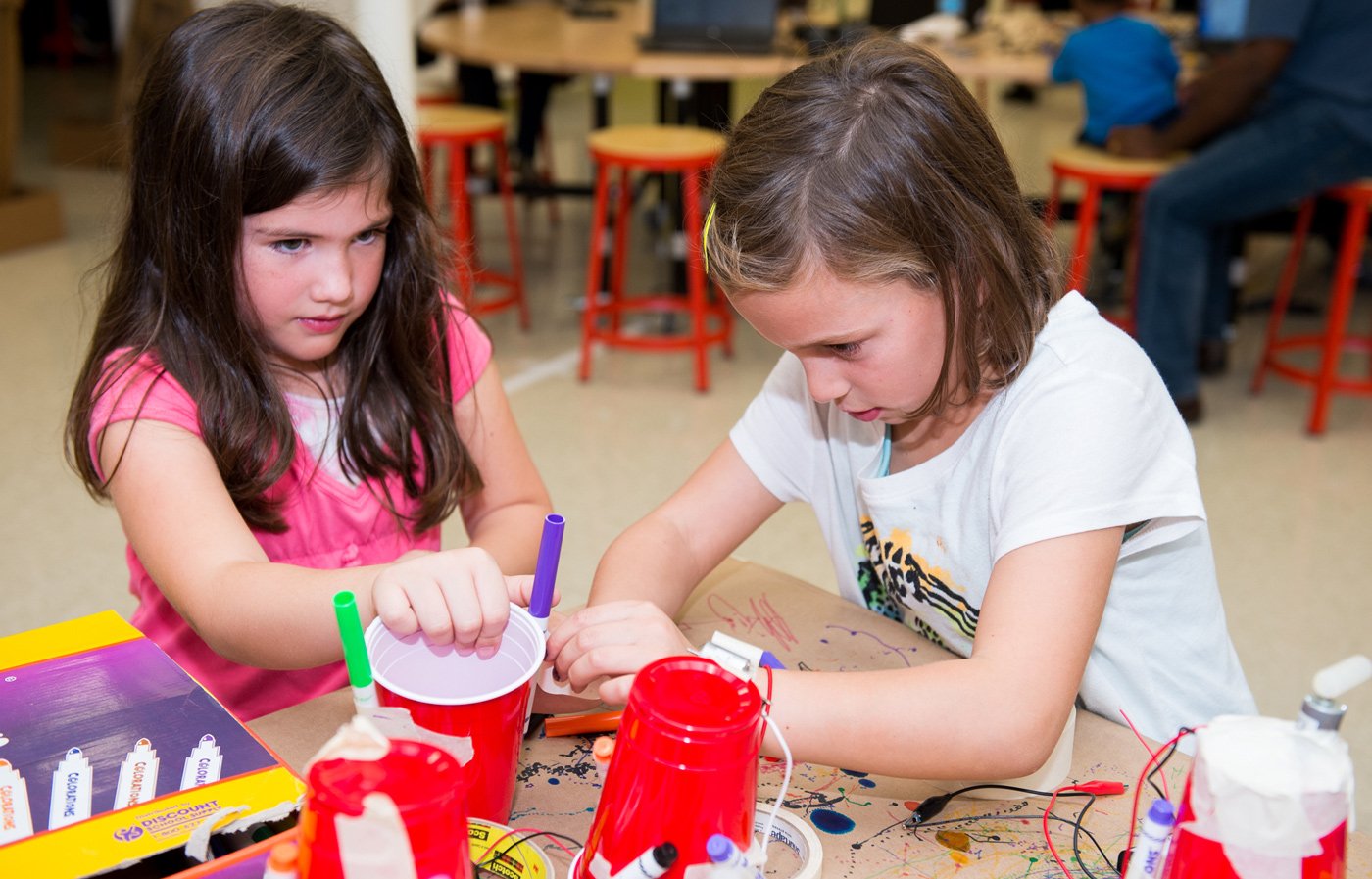 Turn a plastic red drinking cup into a robot that draws? At the Kids International Discovery—or KID—Museum in Bethesda, elementary- and middle-schoolers can engage in serious science and math projects disguised as fun. In the lower level of Davis Library, the new center challenges kids to build something out of anything: paper, metal, textiles, Legos, battery-powered circuits, computer code, or words. Children can produce music at the "beat club" or test their own aerodynamic designs in a wind tunnel. There are also scheduled workshops, such as 3-D printing and wearable-device design. 6400 Democracy Blvd., Bethesda; 301-897-5437. Summer hours: Saturday 10 to 3, Sunday noon to 5 (10 to 5 both days the rest of the year); $8 a person, including parents.
This article appears in our July 2015 issue of Washingtonian.