The last 24 hours have been dramatic for DC's upcoming Trump International Hotel in the Old Post Office building. First, José Andrés pulled out of the venture, saying Donald Trump's inflammatory remarks regarding immigrants "make it impossible" to continue with a Spanish restaurant as planned. Fellow restaurateur Geoffrey Zakarian followed suit on Thursday, citing similar differences with the Republican presidential candidate, and has abandoned intentions to open an eatery at the Trump hotel. Still, with millions of dollars on the table and untold quantities of paperwork, is it really possible for these two celebrity chefs to walk away without serious penalties?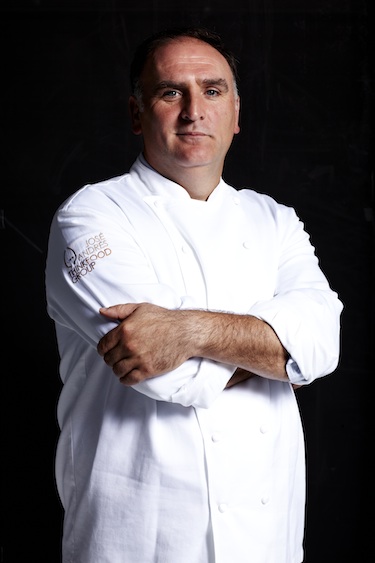 Probably not, says Tom Kaufman, an attorney at real-estate law firm Goulston & Storrs. Though none of the paperwork has been made public, Kaufman says it's unlikely that either Andrés's or Zakarian's leases included a sponsor agreement that would allow the toques to back out of the deal because of Trump's public statements.
"I've done real estate and hotels for a lifetime, and I've never seen such a provision in a lease," Kaufman says. "That doesn't mean it doesn't exist, but I doubt it."
Sponsor agreements allow a company to terminate contracts based on unsavory comments regarding an ethnic, racial, gender, or religious group, as many food brands did to Paula Deen in 2013 after she admitted using racially derogatory language. Kaufman says in some cases a sponsor can even end a deal if they view a message to be inconsistent with its own positive image.
"The sponsor has wide latitude in determining what is derogatory in their point of view," says Kaufman.
Leases are another story, though, and Kaufman says both Andrés and Zakarian should be ready to pay serious penalties for their stands against Trump. According to Kaufman, it's "virtually impossible" that Trump's remarks—however insulting—will be considered grounds for breaking a contract.
Trump's organization has been quick to threaten legal action against both chefs. In a statement recently sent to Washingtonian, a spokesperson for Trump stated: "Zakarian has put up a non-refundable $490,167 and has fully guaranteed the lease. … Zakarian's foolish decision will be his loss and will have no effect on the completion and success of this project."
After Andrés announced his intention to pull out of the Old Post Office hotel, Donald Trump, Jr. told the Washington Post that the Trump Organization will also enforce the exclusivity provisions preventing Andrés from opening a competing restaurant anywhere in the DC area. Still Kaufman says it's unlikely that the elder Trump can put a stop to future Andrés eateries.
"He can sue him, but it would be extraordinary for any court to issue an injunction against another restaurant," says Kaufman.