Welcome to the first day of the Summer Drinking Showdown! We've gathered 16 of the best outdoor bars in Washington, pitting patios against roof decks, beer gardens against backyards. Only one watering hole can emerge victorious in this sudden-death competition, open for public voting each weekday between 9 and 5. Kicking off the drinking games: POV Lounge versus the Rock & Roll Hotel.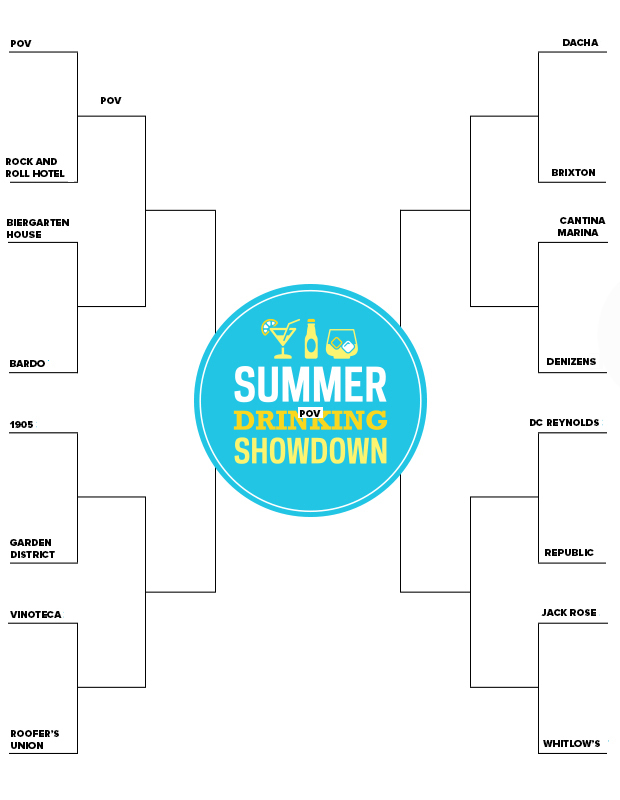 On the one side we have POV, the W Hotel's swanky rooftop bar with some of the best views in the city—nowhere else can you get bottle service while looking down at the White House. The chic lounge goes up against H Street's kind of hotel bar, one of the rocking variety. While bands play on the floors below, drinkers chill out on the deck over cold PBR, or catch tunes during the weekly DJ happy hour.
So who will win in this fight to the deck? Vote now to decide.