1. Once you're engaged, head straight for the end zone at Byrd Stadium to take some save-the-date snapshots.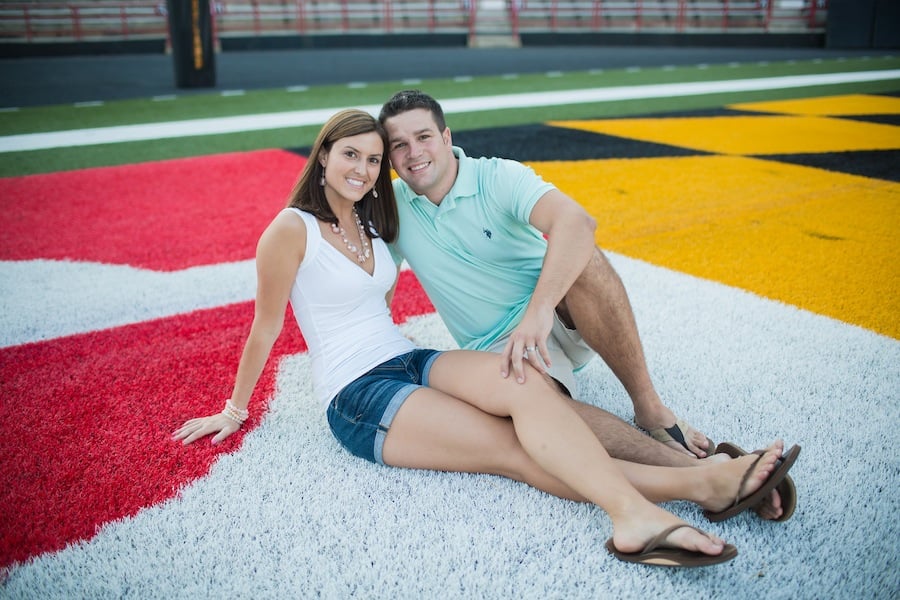 2. Or just wrap up in the Maryland flag for a romantic photo.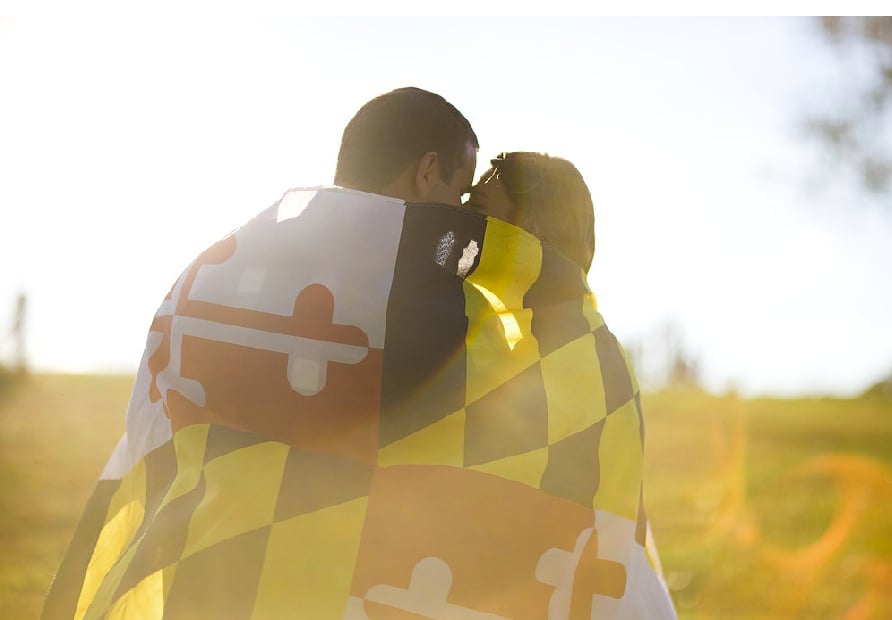 3. Pull in the color scheme with red flowers.
4. And incorporate the UMD logo into invitations.
5. The bride can wear some Maryland pride on her garter.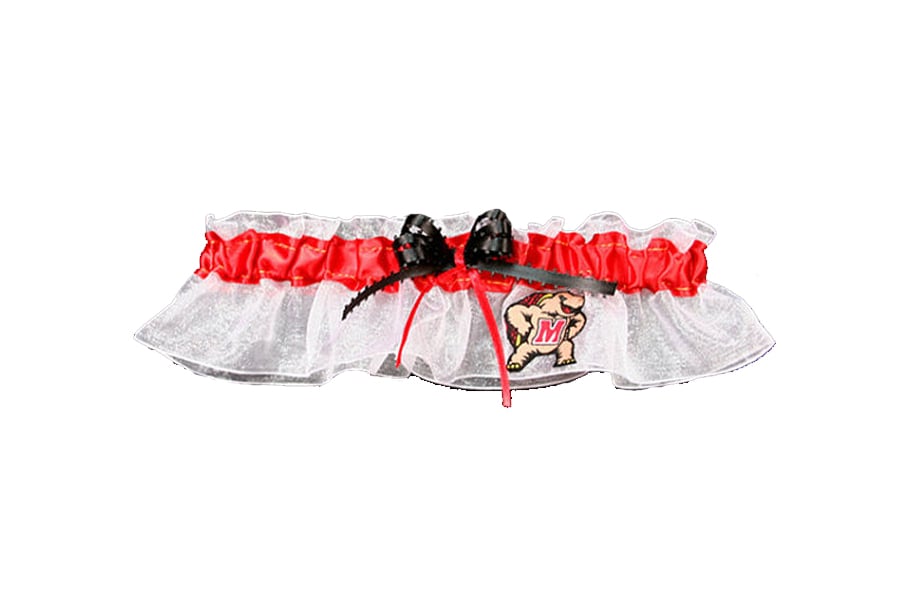 University of Maryland Terrapins Wedding Bridal Garter, $17.99 on Etsy.
6. Or sew a heart from a scrap of Maryland flag into her dress.
7. The groomsmen can wear UMD socks.
8. And the groom can don a Maryland tie.
9. And some classy Maryland flag cufflinks.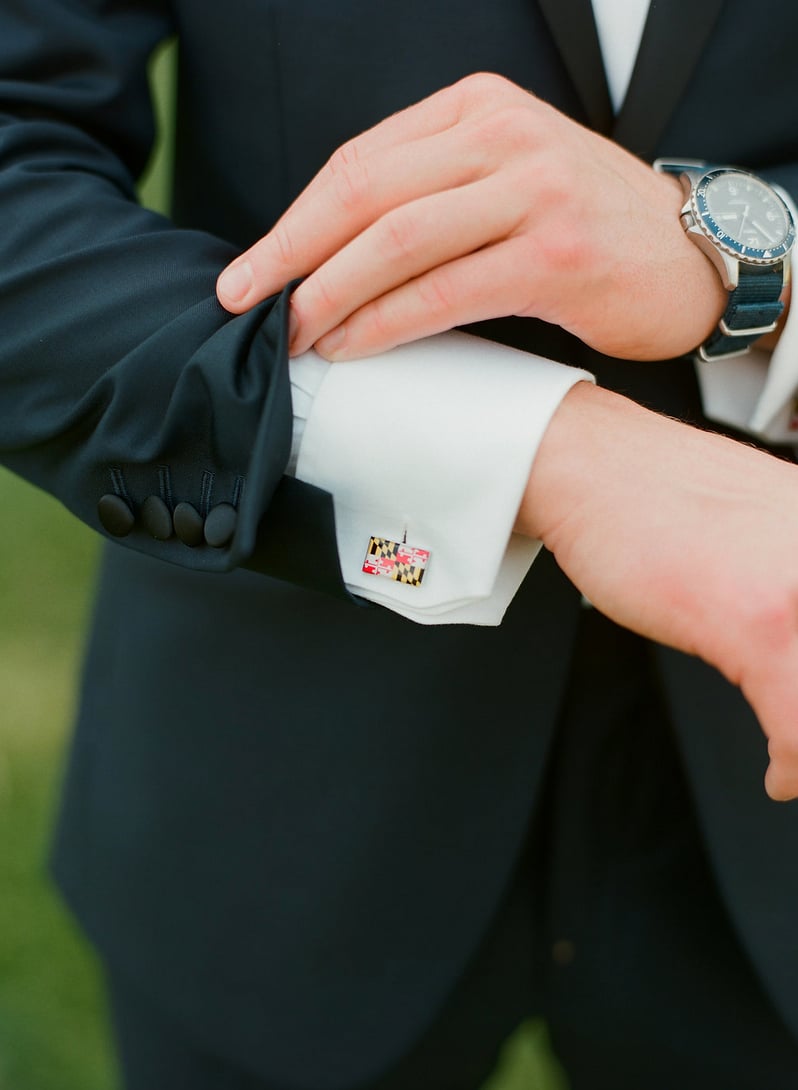 10. Or even suspenders.
11. The bridesmaids will fit right in with red dresses.
12. Terrapin flip-flops make a great gift for the ladies to wear while they get ready the morning of.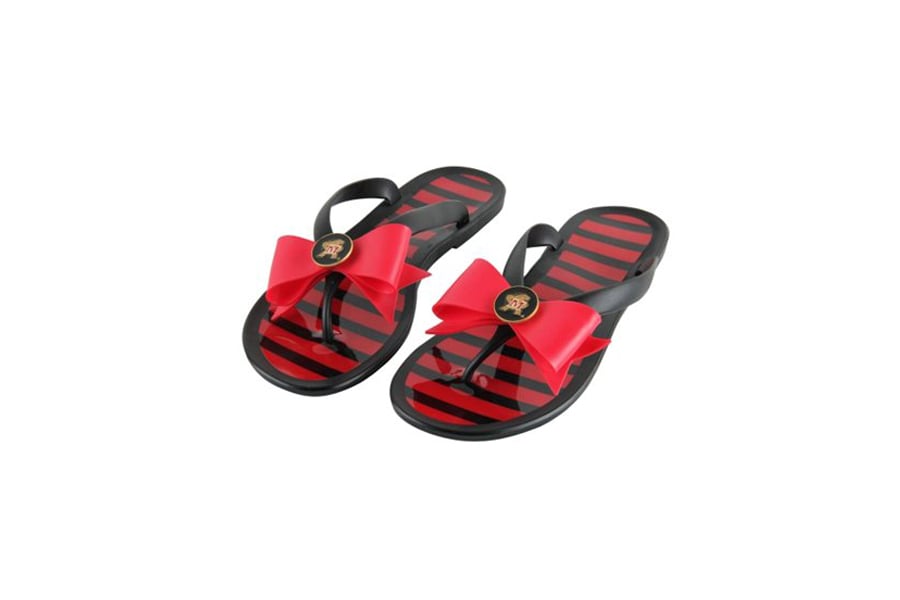 Women's Lillybee U Maryland Terrapins Flip-Flop with Bow, $47.95 at Terrapin Fan Shop.
13. While the groom can thank his groomsmen with needlepoint logo keychains.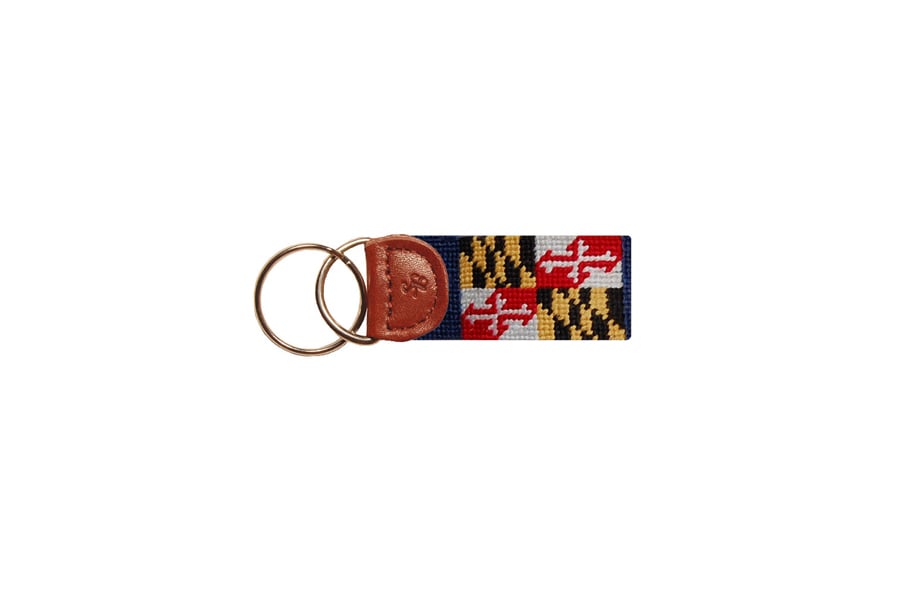 Maryland Flag Needlepoint Key Fob, $28.50 at Smathers & Branson.
14. The Memorial Chapel makes for a lovely ceremony venue.
15. After which you'll want to take photos at the M.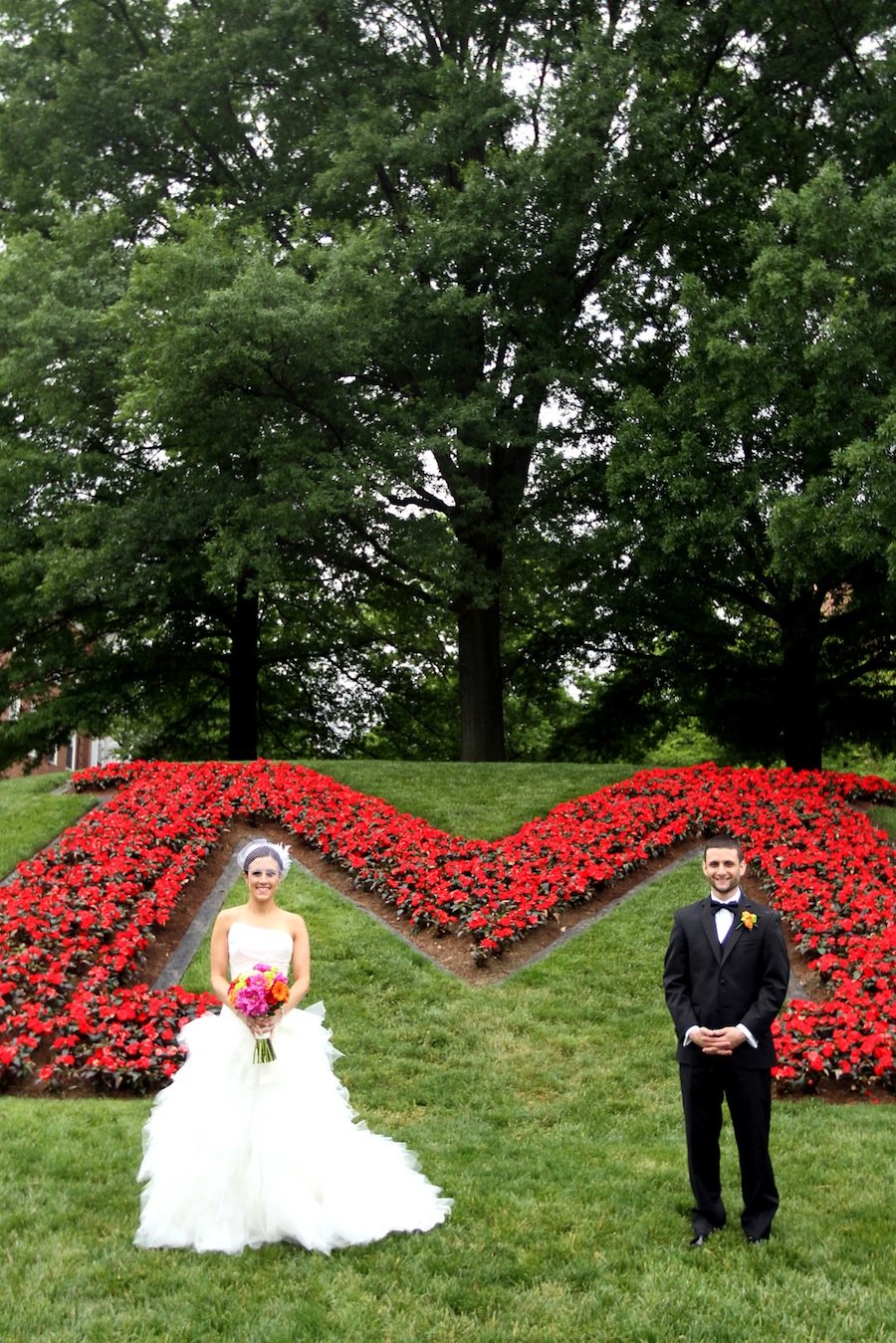 16. And on the quad in front of the waterfall fountains.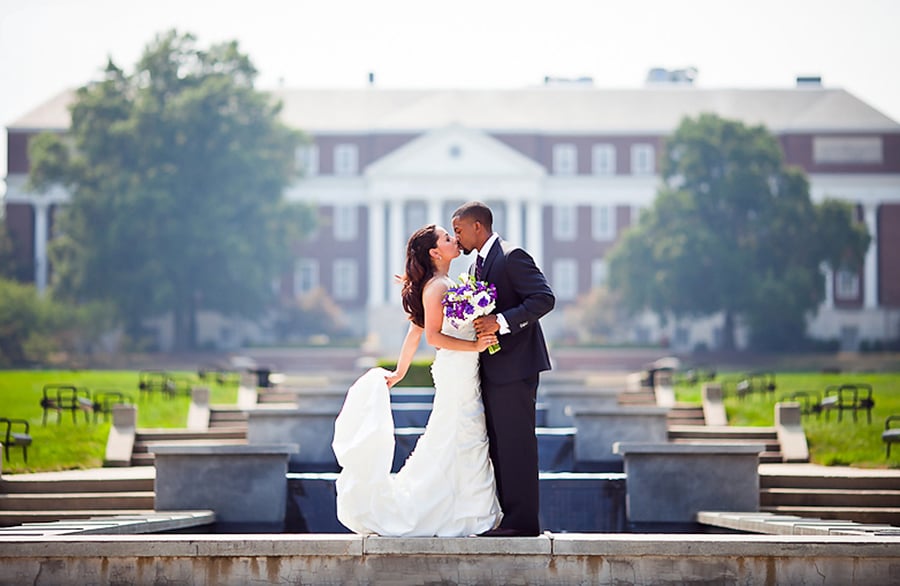 17. You can't forget a shot with Testudo in front of the library.
18. Or miss out on the lovely tree-shaded walk along the mall.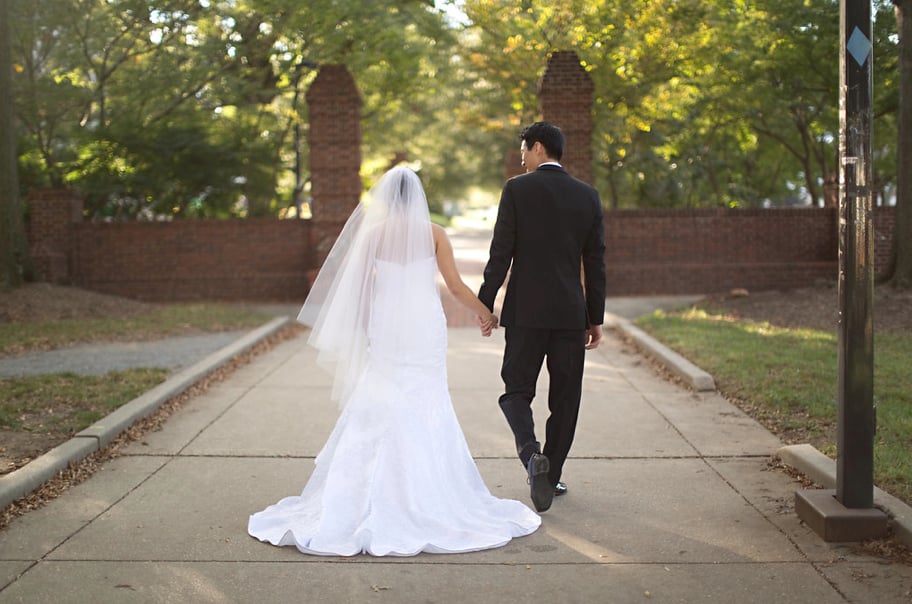 Photograph by Andrea & Renata.

19. A map of Maryland can serve as your guest book.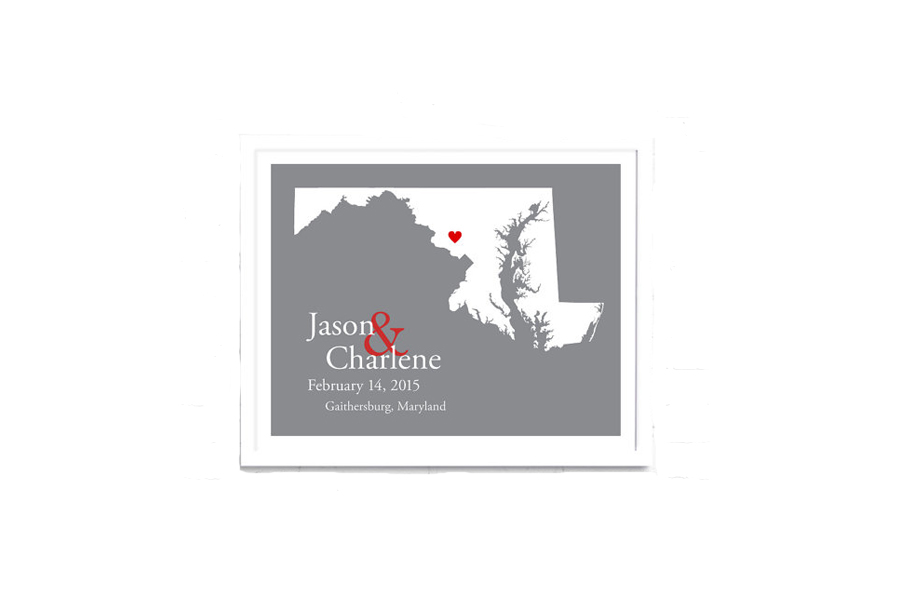 Personalized Wedding Location and State Map Print Wedding Guest Book, $17 on Etsy.
20. Which you can set up at your Samuel Riggs IV Alumni Center reception.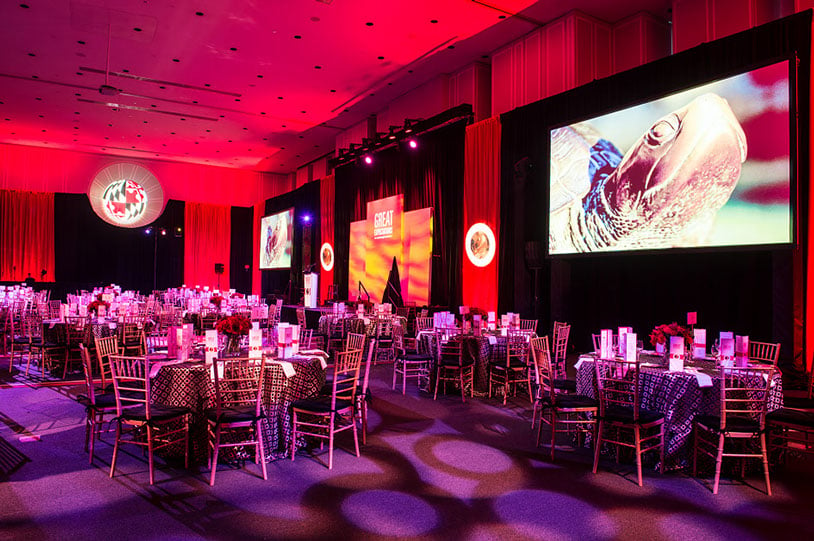 21. Decorate the tables with turtle-print place cards.
22. And make sure to get a shot beneath the Maryland logo on the wall.
23. If you're lucky, Testudo himself may make an appearance.
For more information on having Testudo at your wedding, email TerpsMascot@umd.edu.
24. For favors, pass out UMD sunglasses to send your guests off in style.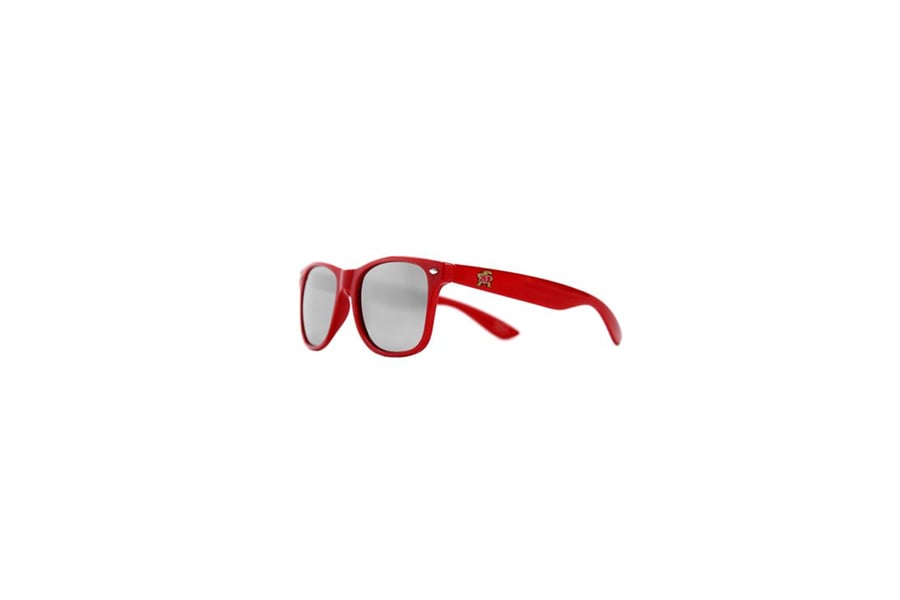 Society42 Maryland Terrapins Sunglasses, $19.95 at Terrapin Fan Shop.
25. And make sure to snag a photo in front of the curved staircase outside of the Alumni Center before leaving for happily ever after in your Maryland red car.