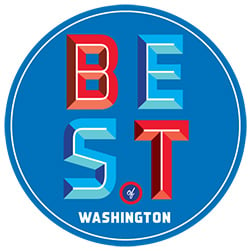 Best Flower Delivery: UrbanStems
We know, we know—the "Uber of flower delivery" sounds like a bad episode of Silicon Valley. But there are many reasons to love this DC-based service. If you forget a special occasion until the last minute, or if one pops up unexpectedly, you can order an arrangement and—unlike most other floral-delivery companies—have it sent, usually within an hour. The bouquets are affordable ($35 to $55) but don't look it; stylish elements such as succulents, calla lilies, and burlap binding lend an expensive look. And unlike other services that require scrolling through dozens of options, UrbanStems offers four hard-to-get-it-wrong choices. If that isn't enough, when your order arrives at its destination, the courier takes a photo and e-mails it to you.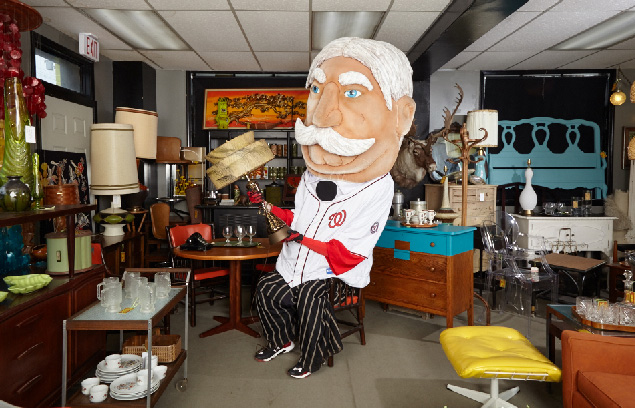 If there's a chance your mid-century-modern obsession is as fleeting as one of Don Draper's love affairs (or you're just into good deals), this shop may be your scene. Tulip tables, teak credenzas, bar carts—and the cocktail accoutrements with which to stock them—make this two-year-old shop look like the prop room used to dress the sets of Sterling Cooper Draper Pryce. Its items may not have the pedigree of Modern Mobler (see previous page), but the reasonable prices (a sculpted-front walnut dresser for $695, a chrome-and-glass coffee table for $295) make up for it. Friendly service and delivery starting at $25 are bonuses. 9600 Baltimore Ave., College Park; 301-477-3423.
The only thing better than coming home and finding your place meticulously clean is knowing it got that way without harsh chemicals. Green Home and Office relies on nontoxic, eco-friendly products such as Simple Green and vinegar. The staff tackle regular cleaning as well as thorough "spring cleanings" and post-construction jobs in DC, Maryland, and Virginia. When we hired them, we loved that they arrived right on time; after, our place looked like new. 301-565-7888.
Best High-End Midcentury Modern: Modern Mobler
This is for serious collectors of midcentury decor—or at least people who have a serious appreciation for beautiful vintage furniture. Many of the well-chosen pieces, primarily from the 1950s to '70s, are by famous designers, such as a mint-condition Lucite dining set by Charles Hollis Jones recently spotted for $3,500. If you're willing to make an investment, you'll find a lot to love at either location. 7313 Georgia Ave., NW; 3730 Howard Ave., Kensington; 202-882-1648 (both locations).
You won't find inflatable ghouls or Santas at Periwinkle. Halloween brings artful pumpkins done up with glitter, papier-mâché, or twigs; felt garlands of wing-to-wing bats; and glam witch hats. At Christmastime, you'll find stunning wreaths iced with gold and silver and tabletop trees of wood and metal. Beyond these are hand-wrapped sweets like marzipan snowmen, jewelry, note cards, toys, and other gifts. This summer, florals and nautical themes festoon coolers, beach bags, trays, and beach-house accessories. 3815 Livingston St., NW; 202-364-3076.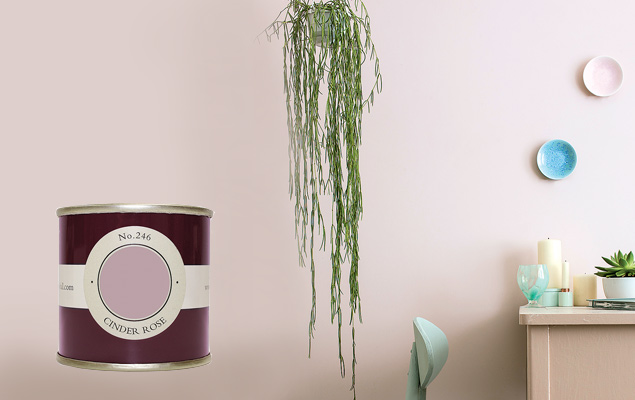 For design lovers, this British brand has always stood out for sophisticated, richly pigmented paint. Another factor also made it coveted: The paints were hard to find. That scarcity changed when Farrow & Ball's first area showroom opened in September; the allure of its gorgeous paints did not. The new shop offers color consultations, the complete line of interior and exterior paints, and a painted-wallpaper collection. 5221 Wisconsin Ave., NW; 202-479-6780.
Best Paint Line If You're Picky About White Paint: Darryl Carter
Local interior designer Darryl Carter is known for his subtle palette. So it makes sense that the Benjamin Moore paint brand would collaborate with Carter on a line of subdued yet sophisticated hues. His collection offers a fair share of white—14 of the 48 shades include that word in their names. Nine are versions of gray. The rest? A tasteful range that includes rich black and pale, pale blues.
Best Cosmopolitan Decor: Calypso
Whether you're actually traveling the globe or just fantasizing about it, Calypso St. Barth has a nomadic-gypsy-meets-style-setter vibe. The line may be best known for breezy caftans, but the home line, Maison, is stocked with stylish, far-flung finds such as Moroccan wedding blankets, cowhide throw pillows, and artsy metallic piggy banks. 3307-B M St., NW, 202-337-1371; 4810 Bethesda Ave., Suite 24, Bethesda, 301-652-1219.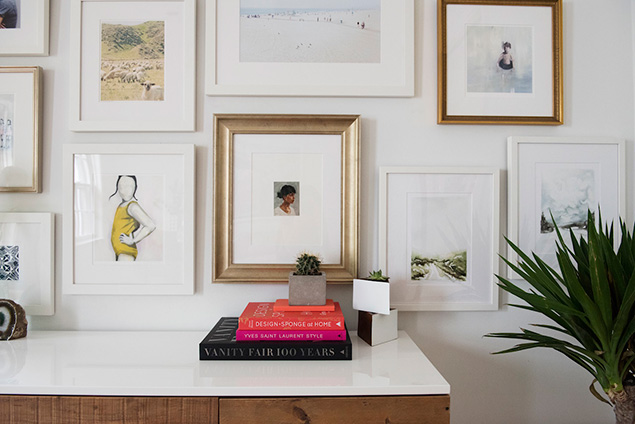 Here's something annoying: an iPhone and Instagram feed full of all your amazing photos and no good way to get them on your wall. (No, we're not talking about your Facebook wall.) Framebridge, a Lanham start-up, has a solution high on convenience and low on cost. Upload an Instagram snap or snail-mail that print you picked up on vacation, select your frame style online, then Framebridge will mail it back—with free shipping both ways—ready to hang. 202-629-0727.
Best for Dorm-Room Decor: H&M
Like H&M's clothes, the Swedish retailer's home goods are stylish and cheap. Unlike the clothes, they don't have much competition from other purveyors of trendy, brightly colored accessories aimed at younger shoppers. Throw-pillow covers in fun patterns and textures start at $5.95, two-packs of curtain panels go for as little as $17.95, and a variety of storage baskets and containers (vital to dorm living) are less than $20. As for the quality—well, it only has to survive an academic year, right? 3222 M St., NW; 855-466-7467.
This article appears in our July 2015 issue of Washingtonian.