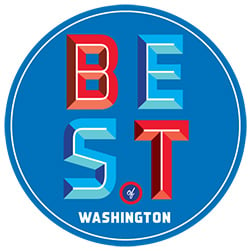 Corporate gift-giving is tricky. What says "thanks for your time/business" in a way that will please the largest swath of recipients? Key chains are lost immediately, paperweights clutter desks, and there are only so many free T-shirts a person can shove into a dresser drawer. Here's an idea: cookies. They're tasty, consumed on receipt, and, unlike their pesky hole-in-the-middle cousin the doughnut, can sometimes be covered with a company logo. DC's Kalorama Cookie Company is seasoned in the practice, and its Washington Monument and Capitol Dome styles are also adorable for a wedding or party favor.
Best Place to Splurge on a Baby Gift: Dawn Price Baby
With its selection of high-end strollers, baby carriers, and other essentials, Dawn Price Baby may appeal to parents, but it's a gold mine for doting aunts, uncles, and grandparents looking for gifts: sweet, globally inspired clothes from Tea Collection, wooden blocks, whimsical Skip Hop backpacks, Jellycat's super-soft stuffed animals, plus a stellar selection of clever books—including a handful of Washington-related titles such as Madeline at the White House. Bargains these are not—but when you have a wee one to spoil, it's top-notch. Georgetown, 202-333-3939; Capitol Hill, 202-543-2920; Reston, 703-787-3040; Merrifield, 703-992-6533.
Best New Shop for Stylish Gifts: Shinola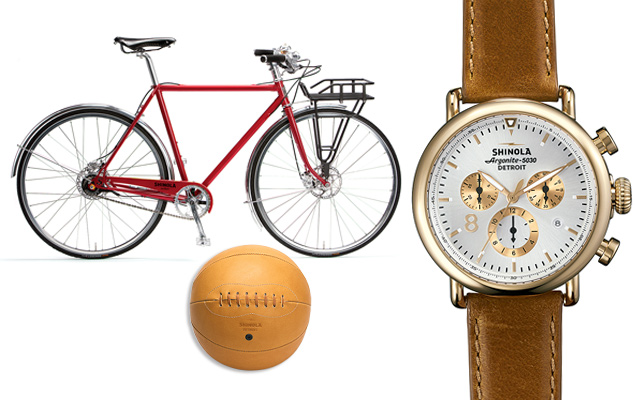 This buzzy firm may single-handedly rebrand the word "Detroit." Forget bankruptcy and urban blight. At Shinola—whose hometown is plastered on its logo—the name connotes handsome leather watches, slick cruiser bikes, linen journals, and sporting goods designed more for living-room shelves than for back yards. DC is one of a handful of cities to have a standalone shop, and it's the place we head for thoughtful gifts with that Americana aesthetic so popular among creative-class milliennials. Of course, those millennials might find the prices impressive, too: The leather-saddle bicycles can set you back nearly $3,000. By late summer, the store should be in a larger, 5,000-plus-square-foot space near its current location at 14th and R. 1534 14th St., NW; 202-470-0200.
This article appears in our July 2015 issue of Washingtonian.