Biggest Adventure: Overall Run
Overall Run in Virginia's Shenandoah National Park is best known for having the tallest waterfall in the park, at 93 feet. While impressive and beautiful when the stream runs high in the spring, during summer months the falls are but a mere whisper of water. Still, the flow is enough to fill a series of three interconnected swimming holes two miles downstream—one pool can get more than seven feet deep. The creek runs over a smooth, sloping rock wall that works as a fantastic water slide. The sun-filled area is a popular spot—especially with local teenagers trying to beat the heat. Even in August the water can be surprising and refreshingly chilly.
The swimming holes are reached via a long (8.5-mile), moderately difficult loop hike through the park, on the Overall Run/Beecher Ridge trail or on a moderate one-mile hike from a parking area on Thompson Hollow Road.
Bentonville. For more information, go to swimmingholes.org/va and scroll down to Overall Area.
Most Beautiful: Cunningham Falls State Park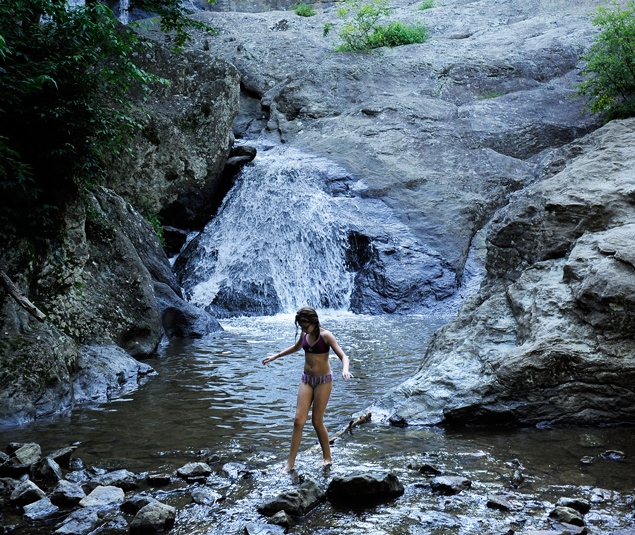 This 78-foot-tall waterfall—the largest in Maryland—isn't a simple wall of water coming off a cliff edge. Rather, the water majestically cascades down through a series of ledges to a catch pool at the bottom—where you can wade into the cool mountain water. Although the park discourages climbing on the waterfall, many clamber up anyway, sitting beneath the torrents of water to get a massage on their backs and shoulders.
The falls can be reached via an easy half-mile hiking trail in the park, which also boasts a 44-acre lake with two swimming beaches. The northern beach is usually the least crowded.
14039 Catoctin Hollow Rd., Thurmont. For more information, go to dnr2.maryland.gov, and search for Cunningham Falls State Park.
Best for Kids: Beaver Dam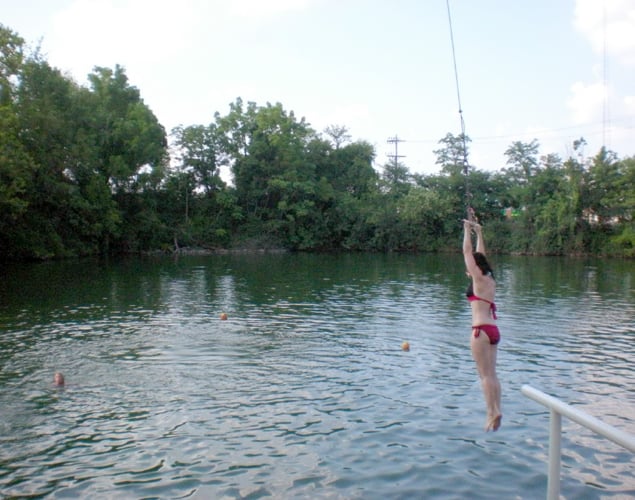 Want a place to swim where you can really dive in deep? Head to the Beaver Dam Swimming Club. This 40-foot-deep freshwater-filled quarry just north of Baltimore features several floating platforms, a rolling log to challenge your balance, a diving board, and a thrilling rope swing atop a high platform. Though the queue for the swing can be long on weekends, it's worth the wait.
The club also features a sandy beach, volleyball courts, a picnic area and snack bar, changing rooms and restrooms, plus a swimming pool and a kiddie pool. Adults $15 to $17 (depending on the day), ages 11 and under $11 or $12; cash only.
10820 Beaver Dam Rd., Cockeysville; 410-785-2323. For more information, go to beaverdamswimmingclub.com.
Easiest to Access: Poolesville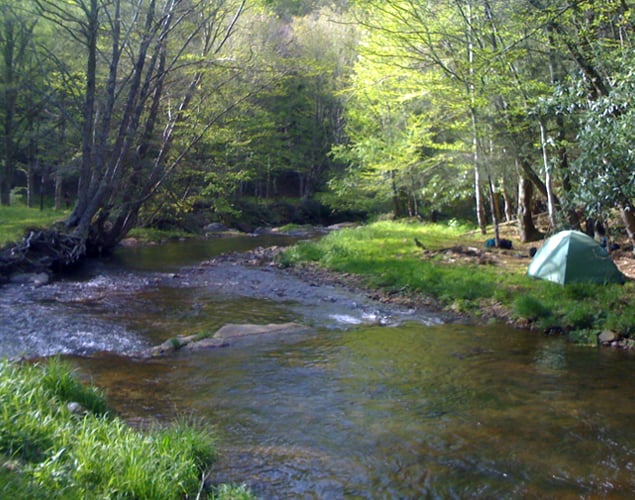 In a town called Poolesville, there has to be a swimming hole, right? There is. On River Road in Maryland, a hundred feet west of its intersection with Seneca Road, Seneca Creek passes under a bridge where a natural, shaded hollow makes for a delightful and secluded spot to take a dip. Though shallow, the stream includes large, flat rocks that let you sit or lie in the cool, clear flowing water. If you want to float in the creek, bring some rope and tie your "floatie" to a tree so you don't drift away.
16315 Old River Rd., Poolesville.
Best for Hikers and Bikers: Patapsco Valley State Park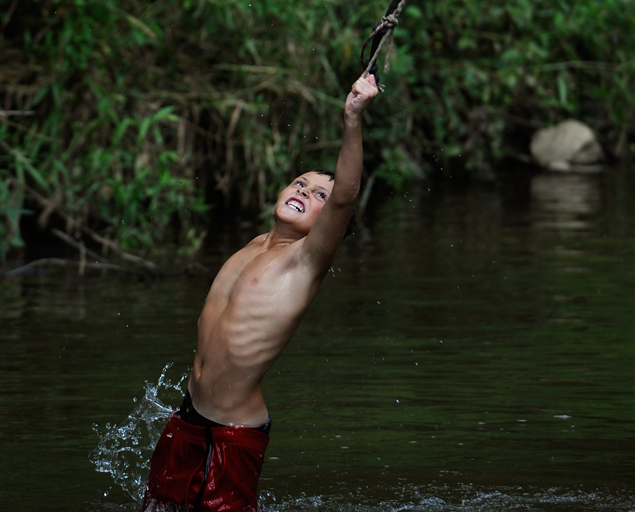 When it comes to options for cooling off, this Maryland park has the rest beat by miles: Swimming is allowed along much of the 32 miles of Patapsco River that runs through the park. The 16,043-acre park is divided into eight sections, each with a variety of trails along the river—including paved pathways, mountain-biking trails, and multiuse footpaths. Anyplace you don't see a dam or whitewater rapids—where there are prohibitions against swimming—feel free to saunter into the water. The deepest swimming holes are in the McKeldin north area off of Route 32, west of Baltimore.
From 32, take the exit for the park (Route 851) to reach River Road. Follow River Road to the south and park at any of several lots along the way. The river parallels the road, allowing easy access to the sandy-bottomed stream.
For directions, use "River Road and MD 851, Sykesville, MD 21784" in GPS. For more information, go to dnr2.maryland.gov and search for Patapsco Valley State Park.
Best Place to Bask in the Sun: Blue Hole/Buzzard Rock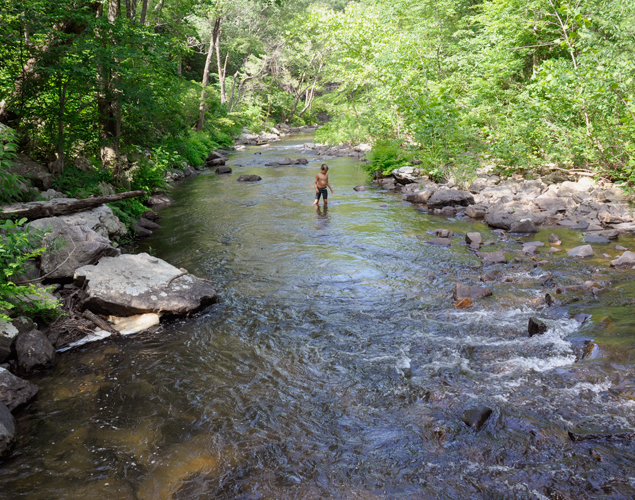 Passage Creek in Virginia's George Washington National Forest offers several spots for water lovers to play. The most popular swimming hole is next to the Elizabeth Furnace campground, but it can be quite busy on weekends. Less crowded is the Blue Hole. Take Route 55 west from Front Royal for five miles and then turn south onto Fort Valley Road. After a couple of miles, park in the small parking area next to the creek. Be sure to wear water shoes or old sneakers because the riverbank and bottom are rocky.
The best of the park's swimming holes, Buzzard Rock Hole, is directly below Buzzard Rock cliffs—a popular rock-climbing and hiking area. It's only another quarter-mile south on Fort Valley Road, then a short walk from a paved lot. This deep hole is bounded on one side by a sun-drenched, sloping rock face. After a dip, you can lie out on the rock to dry off and catch some rays.
Front Royal. For more information, go to swimmingholes.org/va and scroll down to Elizabeth Furnace Area.
This article appears in our August 2015 issue of Washingtonian. Parts have been updated since its original publication.