One day you're discussing the future of the death penalty and your affinity to Notorious B.I.G., and the next you're watching a heartfelt musical starring two twentysomethings who were once in Pitch Perfect and Glee.
That's how Supreme Court Justice Ruth Bader Ginsburg rolls.
Last night, accompanied by a slew of bodyguards and donning her signature scrunchie, she attended the opening of Dear Evan Hansen at Arena Stage. A little context: The musical stars Ben Platt–Benji Applebaum in the acapella film series Pitch Perfect—and Laura Dreyfuss, a Broadway starlet who plays Madison McCarthy on the sixth season of Glee.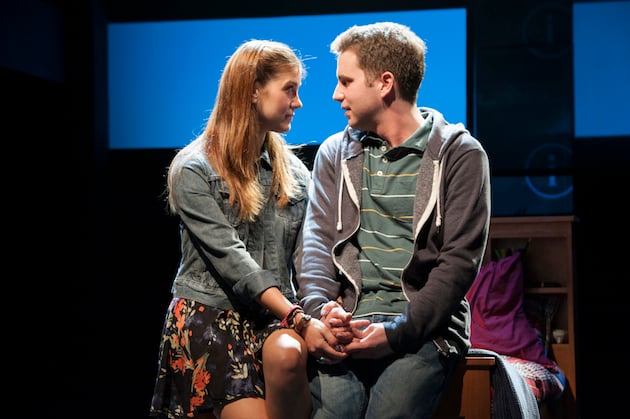 If there was any doubt whether Platt could pull off a leading role, those concerns were squashed within the first few moments of the eight-character play. This is a rare opportunity to witness a production while it still feels young and new, but make no mistake: Platt and Dear Evan Hansen will surely flourish beyond the walls of Arena Stage, and it's a wonderful thing to see it, like RBG did, while it unfolds right in our own backyard.
RBG is a frequent theater patron. Last year, she recited a monologue at Arena Stage as part of a National Civil War Project event. In May, she participated in the Trial of Don Quixote alongside Justice Stephen Breyer for the Shakespeare Theatre Company's Bard Association's annual Mock Trial.
But last night, she didn't linger. Once the play was over, while the audience erupted in a standing ovation, the Justice slid out of the theater, turning a few heads as she walked out the door.
Dear Evan Hansen runs through August 23 at Arena Stage.