1. Lyn Paolo on Designing for TV's Scandal
Marion and Gustave Ring Auditorium, September 25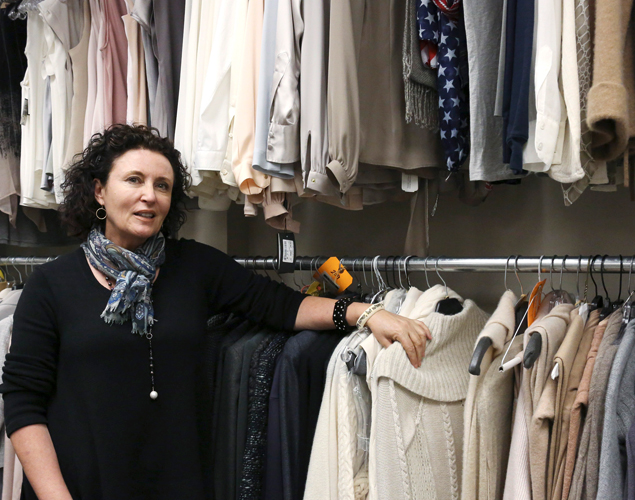 There are plenty of reasons why Washingtonians have their eyes on the ABC drama Scandal as its fifth season premieres on September 24: Lead character Olivia Pope (Kerry Washington) is based on Washington crisis manager Judy Smith, and the juicy plot gives viewers a peek at the scabby underbelly of a fictitious White House. Just as satisfying as any jaw-dropping twist is Pope's impeccable "where did she get that?" wardrobe. Lyn Paolo, Scandal's costume designer, is the brains behind Pope's look. She's also responsible for shattering stereotypes about DC's work uniforms: Gone are boxy, shoulder-padded red suits; in are gorgeous Alexander McQueen jackets and warm hues.
While working as a costume designer on The West Wing, Paolo learned a thing or two about the unspoken fashion rules in political Washington. Early in her Scandal gig, she decided that Olivia Pope would break them. "I try to look to designers who are just pushing the envelope ever so slightly in their suiting," Paolo says. "People are shocked when I tell them [Pope] wears a lot of Armani. I'm sure they assume Armani is super-conservative, but the fabrics and silhouettes are stunning, and we tailor everything to fit perfectly."
On September 25, the Emmy-winning costume designer visits DC to discuss how fashion can shape TV characters. Paolo describes her work as storytelling, painting the narrative through clothing—and the tale she tells in Scandal is one of a much sexier, fashion-forward city. At this Smithsonian Associates event, learn how to use clothes in crafting your power as Paolo talks with Washington Post fashion critic Robin Givhan. $35 members, $45 nonmembers. – Caroline Cunningham
2. Elizabeth Gilbert
Sixth & I, September 26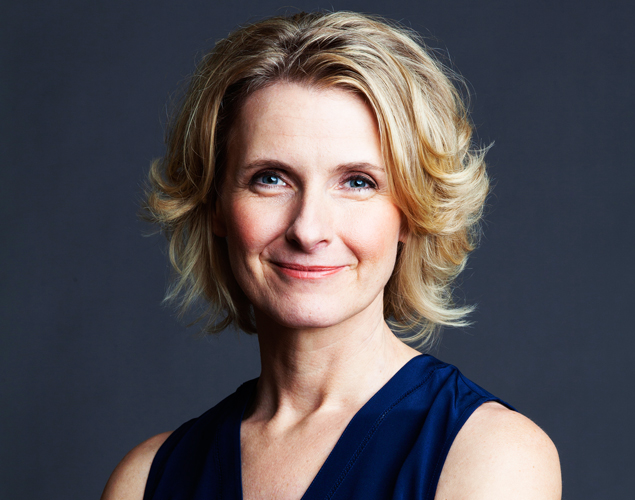 Gilbert's devotees would follow her into crocodile-infested waters if she said to, and for good reason. Her genre-busting Eat, Pray, Love was the defining female liberation manifesto of the early 2000s. Now she's back with Big Magic: Creative Living Beyond Fear, a practical, inspirational book to free our stifled, desk-chained souls. $35.
3. "The Modern Pueblo Painting of Awa Tsireh"
Smithsonian American Art Museum, September 4-January 31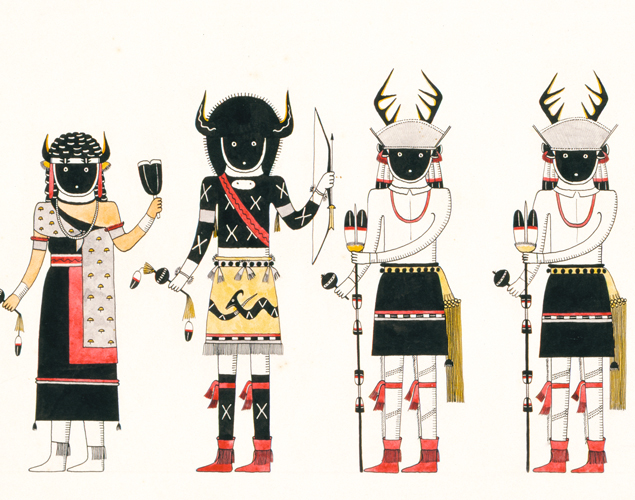 Awa Tsireh's paintings once sold in New Mexico souvenir shops for less than a dollar. In 1917, the Pueblo artist began developing a following among collectors and writers—who finally gave him the recognition he deserved. Now, after influencing a generation of Native American artists, his paintings are not only displayed at the Smithsonian; they're also selling at auction for as much as $10,000.
4. Percy Fawcett: In Search Of El Dorado
Hirshhorn Museum, September 24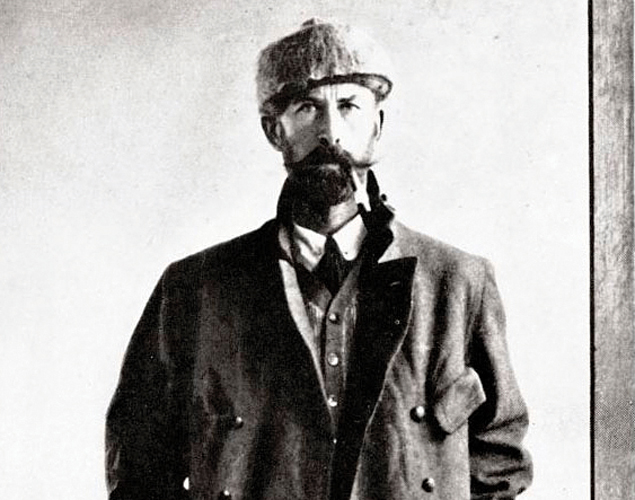 In 1925, while leading a British expedition in search of the lost city of El Dorado, Percy Fawcett vanished in the Amazon. New Yorker writer David Grann retraced the explorer's steps in The Lost City of Z. Hear from Grann as he recounts his and Fawcett's experiences—and as if that's not reason enough to attend, how's this: The book is being turned into a movie produced by Brad Pitt. $30 members, $42 non-members.
5. The Jesus and Mary Chain
9:30 Club, September 27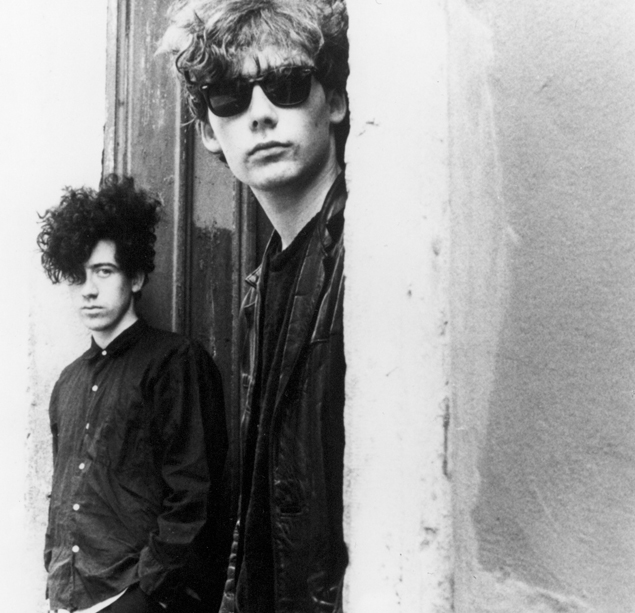 Jim and William Reid are solidly in a dad-rock phase since their 2007 reconciliation, mostly playing hits off the six albums they released between 1985 and 1998. Jesus and Mary Chain shows don't fuel riots anymore, but as long as they sound like '60s pop washed through layers of fuzz, the noisy nostalgia will be worth it. $35.
6. Regina Belle
Blues Alley, September 18-20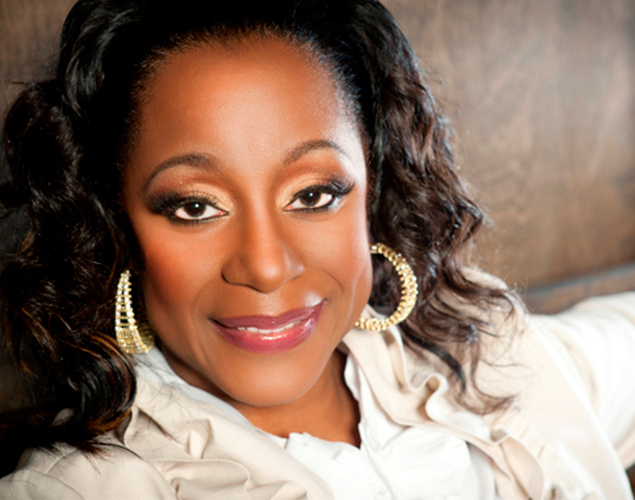 In the '90s, Belle's voice reverberated around almost every American family's VHS—her duet with Peabo Bryson, "A Whole New World," was featured in Disney'sAladdin. These days, she croons gospel with as much energy as she brought to the movie's magic-carpet-ride scene. Plus, this is a great excuse to visit Blues Alley—the Georgetown jazz club turned 50 this year. $45.
This fall, female playwrights debut more than 50 world premieres around town. Here are our favorites.
Cake Off
Signature Theatre, September 29-November 22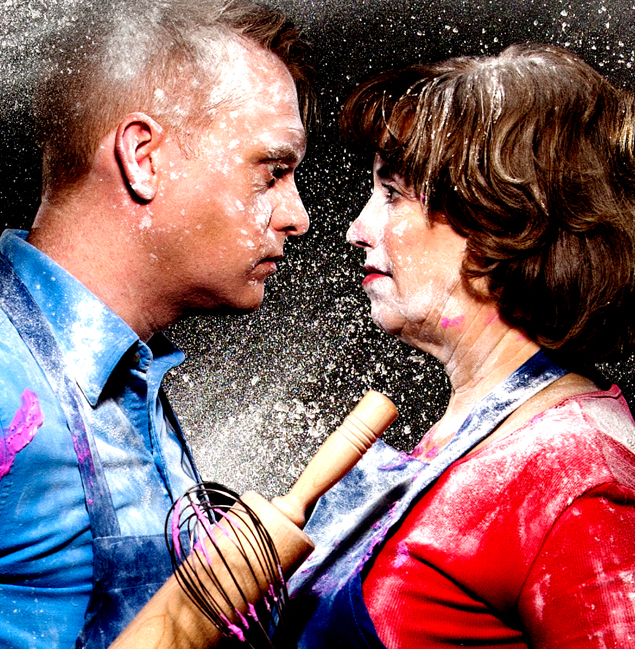 Signature turns up the heat in this musical—a batter-soaked battle-of-the-sexes comedy filled with juicy jabs and delicious zingers. Playwright Sheri Wilner's satire is set to a score by Julia Jordan (Murder Ballad) and Adam Gwon. Let the flour fly! $40 to $96.
Destiny of Desire
Arena Stage, September 11-October 18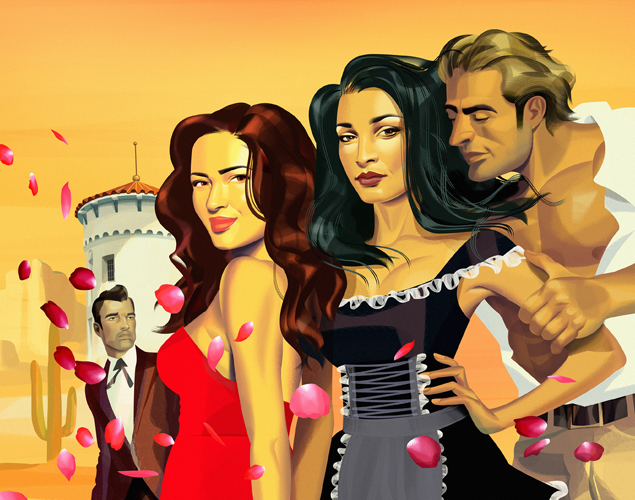 You don't need a Latin lineage (or passable Spanish) to savor a spicy telenovela. This play opens on a dark and stormy night in Mexico, where two newborns are switched at birth by a conniving beauty queen. Playwright Karen Zacarías defies expectations in this comedy about the roles we play onscreen and off. $40 to $90.
Women Laughing Alone with Salad
Woolly Mammoth Theatre Company, September 7-October 4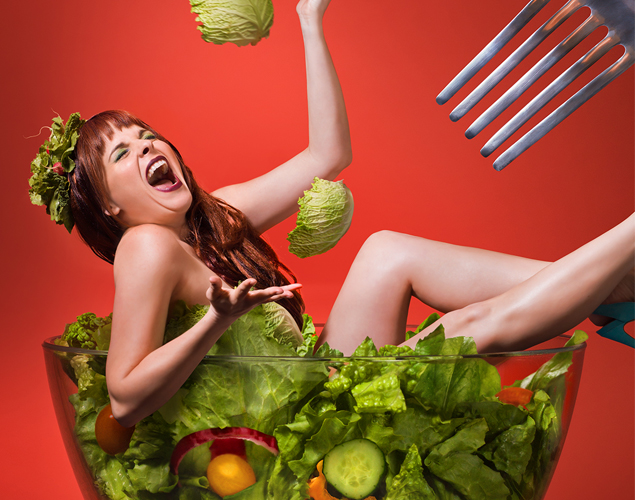 Inspired by an internet meme, this world premiere is a biting look at our thinness-obsessed culture. When a twentysomething guy is tempted by a self-conscious new gal, the world—including his diet-obsessed girlfriend and former old-school feminist mother—rallies against him. $35 to $58.
10. Madonna
Verizon Center, September 12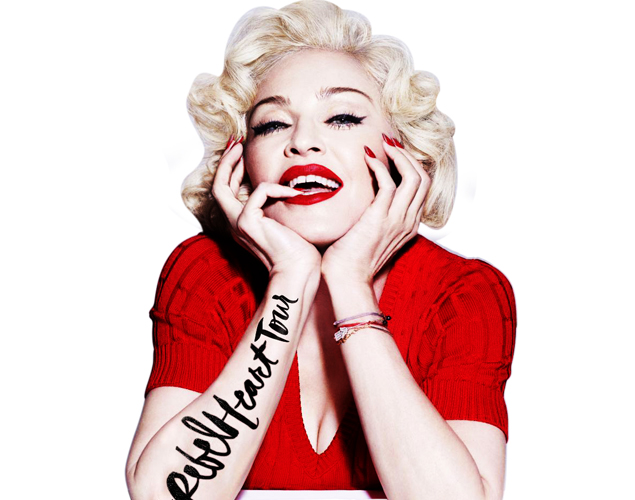 Did you even know the Queen of Pop released an album this year? Have you listened to any of Madge's new material since she phoned it in on Hard Candy? Of course not. But if her last few tours are any indication, at least half the set will be pre-American Life, which is really what you're going for anyway. $43 to $358.
11. Huang Yi and Kuka
Clarice Smith Performing Arts Center, September 25-26
Taiwanese choreographer Huang Yi dances with a partner of his own creation: a self-programmed robot named KUKA. (We know how that sounds, but we're serious.) The pas de deux unfolds before an experimental arrangement of lights, lasers, and video. $20 to $25.
12. Carmen
Kennedy Center, September 19-October 3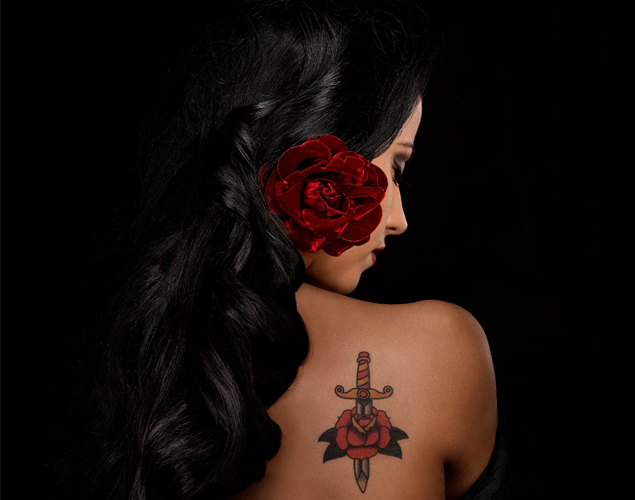 Bizet's brazen femme knows what she wants—never mind the consequences. The saga of her final affair with an impressionable soldier comes alive in a new Washington National Opera staging by E. Loren Meeker. $25 to $315.
13. Dengue Fever
Rock & Roll Hotel, September 12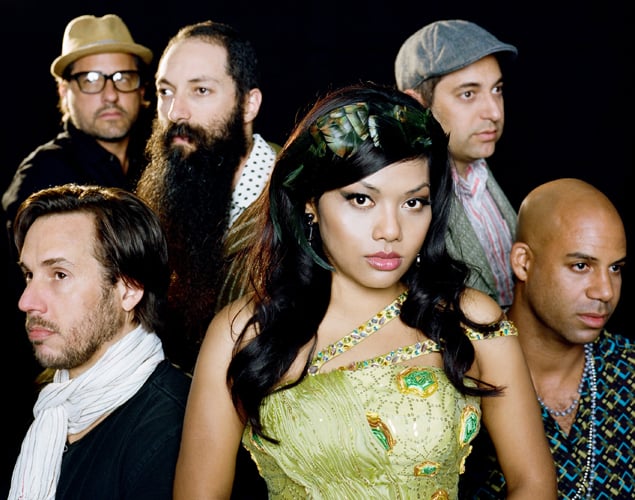 Cambodian vintage pop meets American psychedelia and a bit of African percussion. That's the blend created by the eccentric Los Angeles band Dengue Fever, led by Chhom Nimol, who sings almost exclusively in Khmer. On this tour, Nimol celebrates more than just a brand-new album—she also recently became a US citizen. $14 to $16.
14. "Dark Fields of the Republic"
National Portrait Gallery, September 18-March 13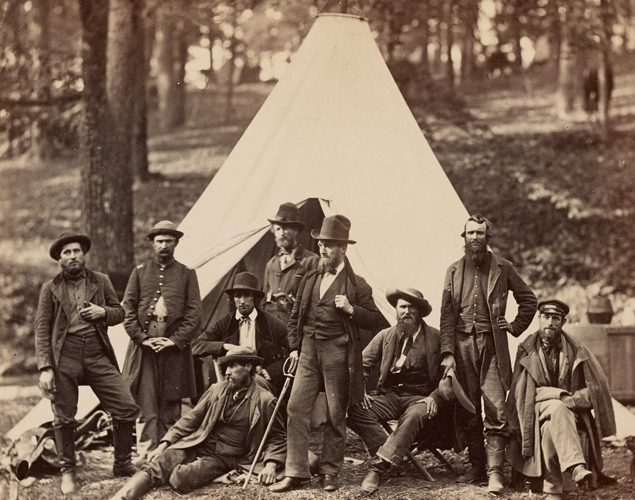 Alexander Gardner created the best-known photographs of Abraham Lincoln—including the famed "cracked plate" shot. He also documented the suffering of soldiers during the Civil War and the clash between settlers and Native Americans in the West. Featuring works from 1859 through 1872, this exhibit offers a stunning visual take on strife in mid-19th-century America.
15. Dana Tai Soon Burgess Dance Company: Fluency in Four
Kennedy Center, September 19-20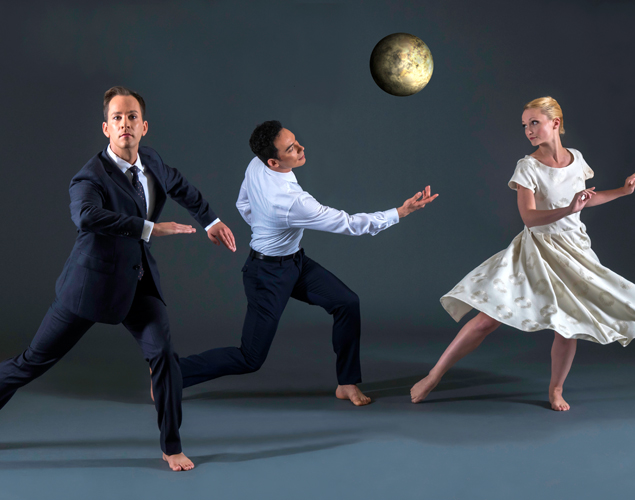 Last year, Dana Tai Soon Burgess (top) was in Santa Fe visiting his ill father. The choreographer gazed at the pitch-black sky one evening, and his thoughts began to race—from man's obsession with the heavens to the vulnerability of human life to the space race and his father's ebbing generation. "We've all looked up into the night sky at one point and pondered existence," Burgess says. "What does that mean in terms of our own human experience?"
When he returned to DC, he called NASA and made a bold proposition: He wanted to create a work based on that very question. The space agency jumped aboard, and Burgess quickly immersed himself in a world he knew little about. He interviewed astrophysicists, an astronaut from the Apollo program, and a medicine woman whose father had worked as a NASA engineer in the 1960s. To create the musical score, he combined those interviews with tunes from the late '50s. "It's been such a fascinating journey as an artist," he says.
That journey culminates with "We Choose to Go to the Moon" (above)—a piece premiering alongside three other repertory works in an evening titled Fluency in Four. Burgess's father recently died, and he calls this work a tribute: "I want to honor that generation." $28 to $45. – Emily Codik
16. Landmark Music Festival
West Potomac Park, September 26-27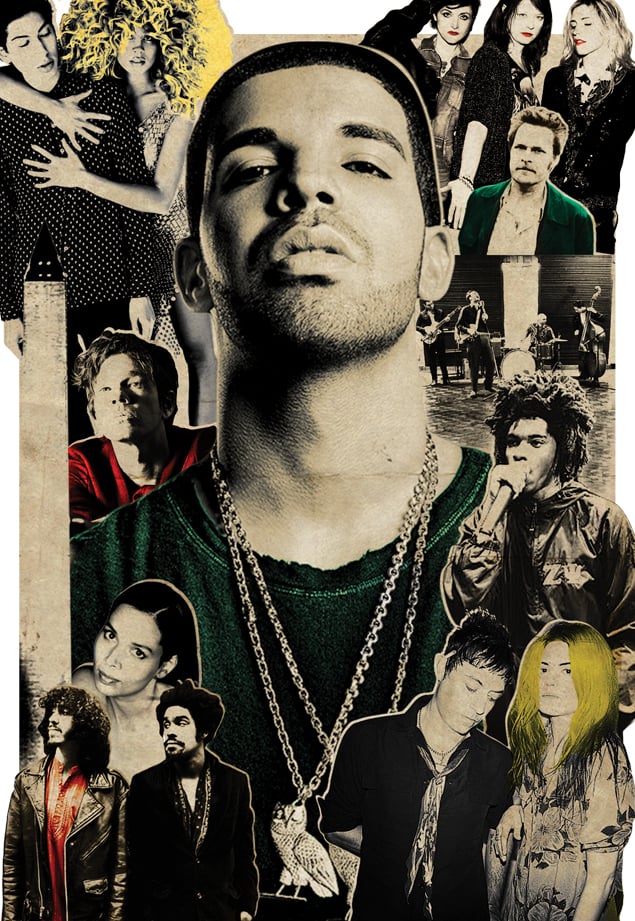 The Mall has an $852-million maintenance backlog. Congress probably won't help. So what's a city to do when the rest of the nation's elected leaders won't step up? Call a Canadian! Drake headlines this two-day concert raising money for the Trust for the National Mall. Other names on the 42-act lineup include the Strokes, Chvrches, the War on Drugs, Chromeo, and a bunch of other indie acts that'll be familiar only to people under 23. Chef José Andrés oversees the concessions, millennials will dance to the beats of musicians whose names they'll have forgotten by next year, and if all goes as planned, the festival will churn up a down payment on the Mall's upkeep bill. Single-day pass $105, two-day pass $200.
17. Modest Mouse
Echostage, September 6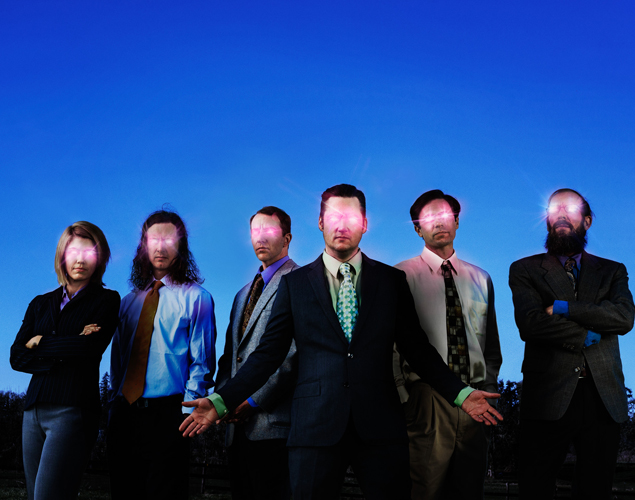 Fresh off its first album in eight years, this beloved indie-rock band is back on tour. Whether you're the kind of fan who can recite every one of the group's records—or the kind who's looking to bop your head to landmark hits like "Float On"—Isaac Brock's subversive troupe will surely deliver. $50.
18. The Legend of Zelda: Symphony of the Goddesses—Master Quest
Strathmore, September 16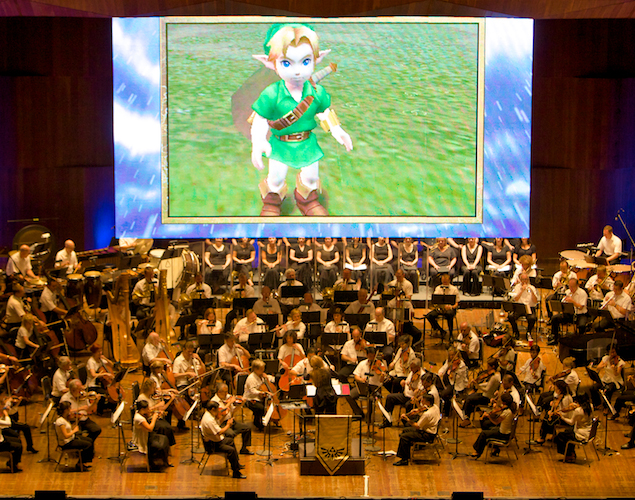 Nostalgic gamers will get a kick out of this richly orchestrated performance featuring 150 blissful minutes of Zelda tunes. Its music went far beyond "bloop" and "bleep," which is exactly why fans will appreciate melodies from Twilight Princess, A Link to the Past, and more. $45 to $150.
19. National Book Festival
Washington Convention Center, September 5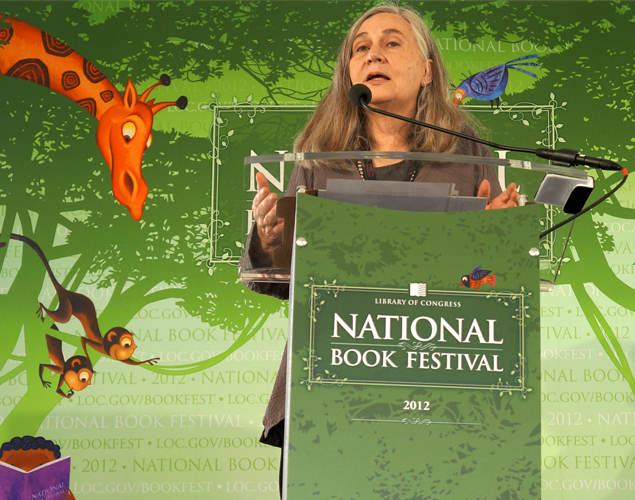 After 13 years on the Mall, the book festival moved indoors last year, turning the convention center into a carnival of literary delights where dozens of the country's most beloved authors stop by for readings, signings, and Q&As. This year's most popular talks are sure to include new US poet laureate Juan Felipe Herrera; novelist Marilynne Robinson (Gilead; Housekeeping); and everyone's favorite weatherman, Al Roker. Free.
20. The Neighbourhood
9:30 Club, September 28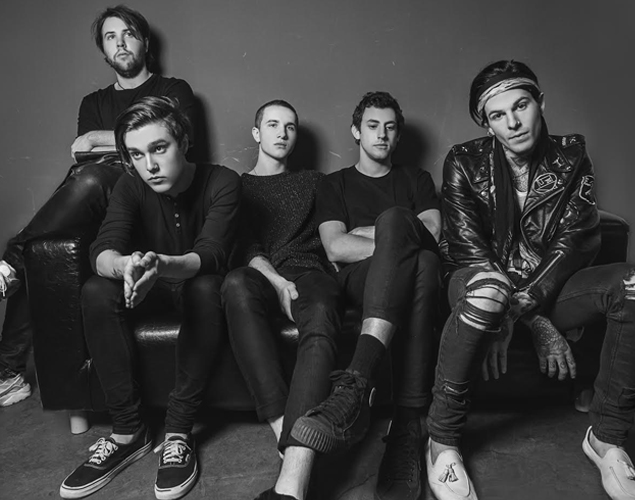 In 2013, this California band's echoey single "Sweater Weather" soared through rock, pop, and alternative charts. Listen carefully, though, and you'll also discern electronica, indie rock, R&B, and hip-hop. It's this genre-crossing tendency that makes them so unique. $40.
21. Diana Ross
Strathmore, September 15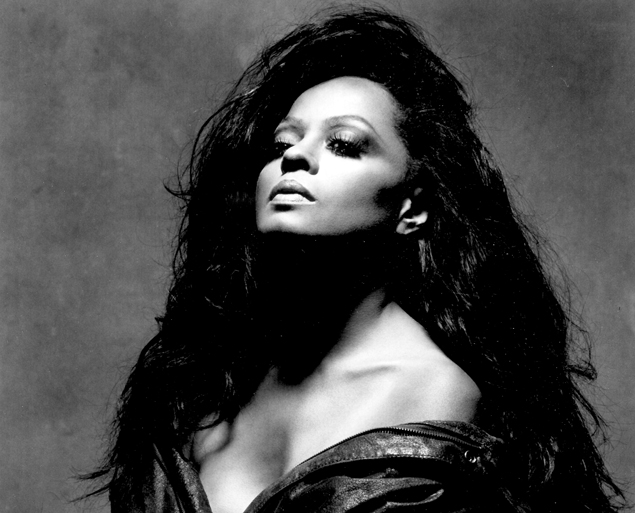 Real talk: Seeing Miss Ross live is half about hearing her biggest hits, half about bowing down before her fantastic diva couture. Reports from her tour suggest there will be plenty of gorgeous outfits to admire, including gowns, wraps, and, yes, capes. $69 to $249.
22. Reel Rock 10
Arlington Cinema & Drafthouse, September 23-24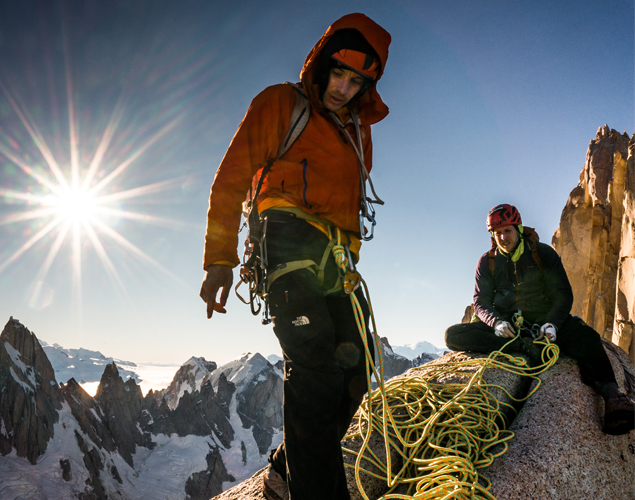 This touring film festival caters to climbing fanatics. Catch four action-packed shorts on climbing and adventure, plus a preview of an upcoming feature film documenting Tommy Caldwell and Kevin Jorgeson's historic free climb of Yosemite National Park's Dawn Wall. $17.
Written by Emily Codik, Caroline Cunningham, Meaghan Hannan Davant, Sarah Ehlen, Benjamin Freed, Trey Graham, Hillary Kelly, Jackson Knapp, Elissa Miolene, and John Scarpinato. This article appears in our September 2015 issue of Washingtonian.
Update: Lyn Paolo's Smithsonian Associates event will no longer be held at the S. Dillon Ripley Center. It will now be held at the Hirshhorn Museum's Marion and Gustave Ring Auditorium.