MONDAY, AUGUST 31
OPEN MIC NIGHT: Show off your creative side at BloomBars. Everyone is allowed to perform at this open mic night so long as they're flexing their creative muscles. Slam poets, storytellers, singers, musicians, and comedians are all welcome to take the stage; just make sure the act is appropriate for all ages. Arrive at 8:30 PM if you want to participate. $5, 9 PM.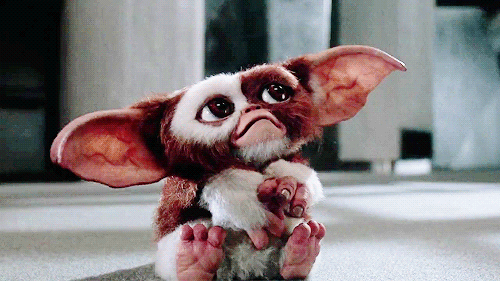 FILM: The AFI Silver Theatre celebrates the 25th anniversary of Gremlins 2: The New Batch. In one of the rare scenarios when the sequel is arguably better than the first, the film reunites fans with the cutest little mogwai Gizmo, who accidentally spawns many Gremlins–evil critters with a penchant for causing complete and utter chaos wherever they go. Good news for fans: A third film is currently in the works. $12, 9 PM.
TUESDAY, SEPTEMBER 1
FILM: Who would've thought the origins of jazz rock can be traced back to a small group of musicians living in the English town of Canterbury in the 1960s? Romantic Warriors III: Canterbury Tales is the third film in a series about progressive rock written and directed by Adele Schmidt and José Zegarra Holder. This documentary focuses on three of the most popular bands defining this "Canterbury sound": Soft Machine, Caravan, and Gong. Stop by the Black Cat for the screening; stick around after the movie for a Q&A with Schmidt and Holder. $8, 7:30 PM.
WEDNESDAY, SEPTEMBER 2
BOOKS: You may already know John Darnielle as the singer of the indie folk band the Mountain Goats, or from his acerbic wit and staunch support of women's rights on Twitter. Last year, Darnielle put his storytelling prowess to further use and wrote the mind-bending novel Wolf in White Van. The book–which made the 2014 National Book Award longlist for Fiction–centers on an agoraphobic video game designer whose face is disfigured. Darnielle will be in conversation with musician and writer Albert Mudrian at a Politics and Prose event at Brookland's Busboys and Poets. Free, 6:30 PM.
COMEDY: Arnez J initially dreamt of becoming a performer in a completely different realm. He was once on his way to the Harlem Globetrotters. Lucky for us, he became a comedian instead. The hilarious stand-up performer, who you may know from Shaquille O'Neal's "All Star Comedy Jam," headlines three nights at DC Improv. $25, doors at 6:30 PM.