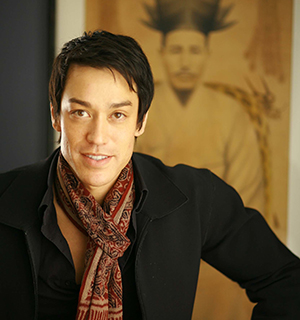 Last year, Dana Tai Soon Burgess was in Santa Fe visiting his ill father. The choreographer gazed at the pitch-black sky one evening, and his thoughts began to race—from man's obsession with the heavens to the vulnerability of human life to the space race and his father's ebbing generation. "We've all looked up into the night sky at one point and pondered existence," Burgess says. "What does that mean in terms of our own human experience?"
When he returned to DC, he called NASA and made a bold proposition: He wanted to create a work based on that very question. The space agency jumped aboard, and Burgess quickly immersed himself in a world he knew little about. He interviewed astrophysicists, an astronaut from the Apollo program, and a medicine woman whose father had worked as a NASA engineer in the 1960s. To create the musical score, he combined those interviews with tunes from the late '50s. "It's been such a fascinating journey as an artist," he says.
That journey culminates with "We Choose to Go to the Moon"—a piece premiering alongside three other repertory works in an evening titled Fluency in Four. Burgess's father recently died, and he calls this work a tribute: "I want to honor that generation." $28 to $45; Kennedy Center, September 19-20.

This article appears in our September 2015 issue of Washingtonian.