Local designer Kelsy Dominick of DiDomenico Design has wanted to be a fashion designer since she was nine years old, dressing her Barbie dolls. On September 12 at the Crowne Plaza in Times Square, that dream became a reality during her first-ever New York Fashion Week runway show.
As a child, her desire to design was spurred by a school project that required students to create an outfit that represented their culture, which was more complicated for Dominick, who is half Italian and half African-American.
"It was in that moment I realized that clothing design is truly an extension of yourself," says Dominick.
A DC native of the past 13 years, Dominick works out of a studio in Haymarket after launching her company, DiDomenico Designs, in 2009. When she learned that she was going to have the opportunity to show at Couture Fashion Week, she felt an even greater responsibility to focus on her brand.
"I found out that I was going to present and New York fashion week on March 31 of this year," says Dominick. "I honestly was in shock."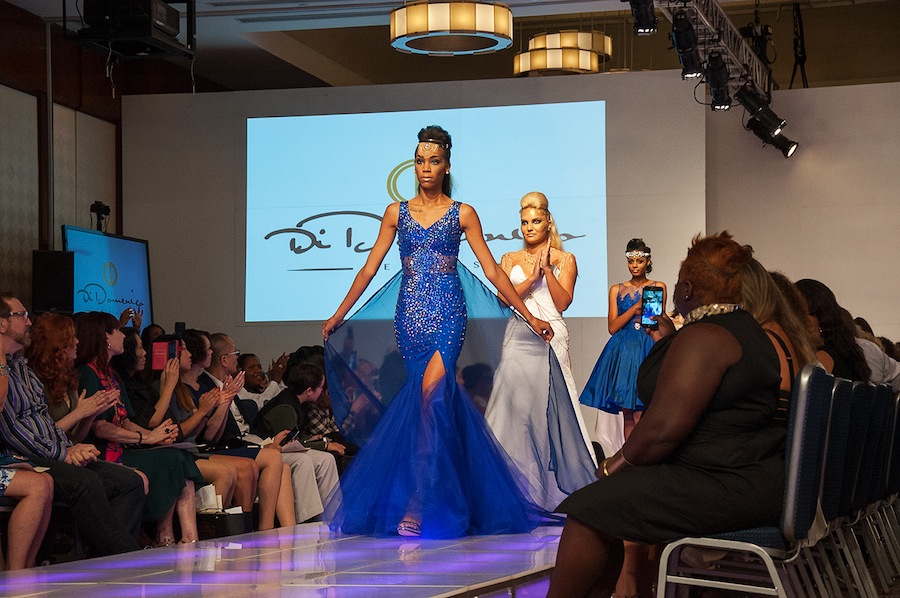 She spent the next six months working to create her collection. Her evening wear line, DiDomenico, is based on bespoke craftsmanship so that each garment is unique to meet the needs of the client.
"The process of putting together a collection for New York fashion week was very time-consuming and strenuous," says Dominick. "Each and every garment was made by hand each to include a lot of beaded detail and embellishment."
But even with six months' notice, there's no way to arrive at Couture Fashion Week completely prepared. To start, Dominick was working with a whole new team of people for the runway show–including models, a hairstylist, makeup artist, and model caretakers. But even though she was entrusting her creative concept to be brought to life by a group of people she'd just met, Dominick says that working with highly skilled individuals who were committed to developing her vision was one of the best parts.
"The scariest moment was honestly the night beforehand. There was a big last-minute change I want to make in one of the garments," says Dominick. "I got it done, however, and it ended up being my favorite garment of the whole collection."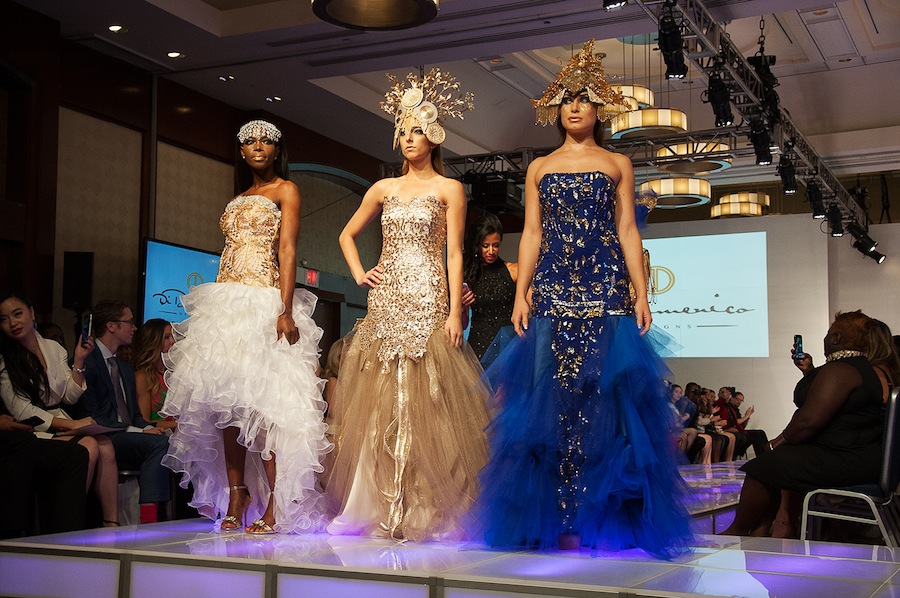 The show itself went off without a hitch, featuring rich blue and gold gowns in a collection Dominick titled "Virtuous." Afterwards, she was met with invitations to show in Paris and Milan in 2016.
"Even after walking across stage with all of my models and designs, it still hasn't hit me yet," says Dominick. "This is a lot of people's dreams. Heck, it's my dream, and it is definitely surreal to think that it is only the beginning."