Jordan Eagles is used to working with blood. For 15 years, the New York artist has transformed vital fluids from slaughterhouses into red-splattered abstractions. But for his sculpture on view through October 18 at the American University Museum, he choose a different kind of blood: Blood Mirror is a seven-foot-tall monolith made with the blood of nine gay and bisexual men.
The FDA bans any men who've had sex with other men since 1977 from donating blood, a policy in place since 1985. But this May the agency announced a proposal that would allow men who have been celibate for a year to make donations. To Eagles, this news was "a slap in the face." "Even today, we are not equal in our blood," he says.
The issue is often treated politically, so he devised a sculpture that could escape the policy realm. "To view it as art really opens up the conversation in a much broader way," he says.
He sought out nine blood donors who could represent the policy's flaws. Eagles found, among others, a gay identical twin whose brother is straight; an 88-year-old gay priest; a bisexual father of two children; and a captain in the Army who served in Iraq. "Someone in the military can die protecting us," Eagles explains. "But cannot donate blood to save lives."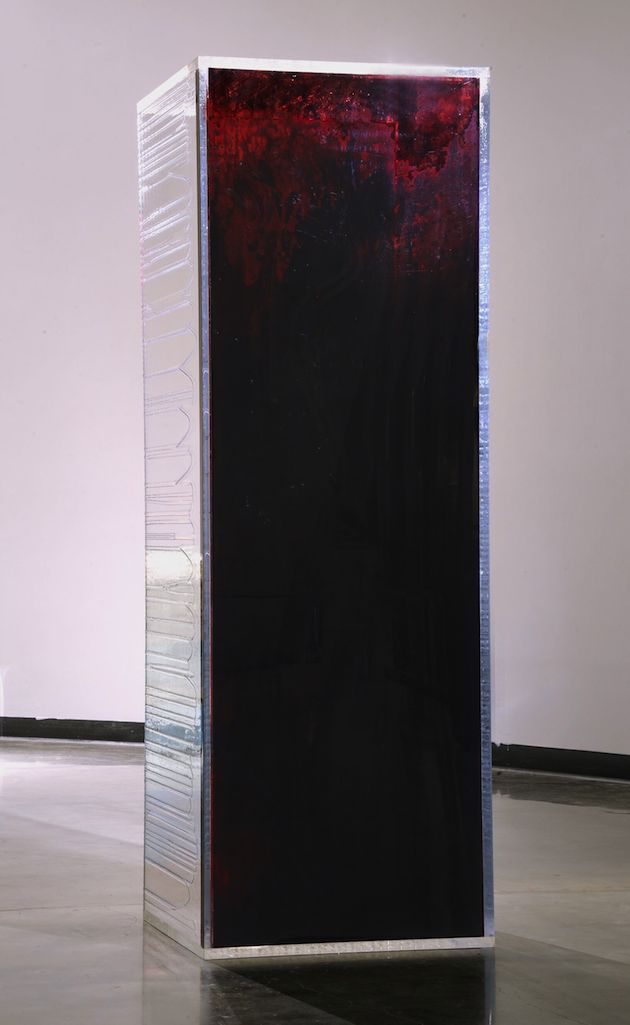 Eagles hopes to raise awareness about the issue even beyond the sculpture; for the exhibition, he collaborated with filmmaker Leo Herrera, who created a video using interviews with the artist and donors. "There are still so many people who have no idea that this policy is up for consideration," Eagles says. "So many people have no idea that the ban existed in the first place."
On October 6, the museum will host a panel discussion on the FDA's policy with experts, activists, and the sculpture's blood donors called Blood Illuminated. Along with a performance by the Rock Creek Singers, Eagles will create a special light installation, which will flood the space with a "blood light."
Blood Illuminated, Tuesday, October 6, 7 to 9 PM at the American University Museum. Free.