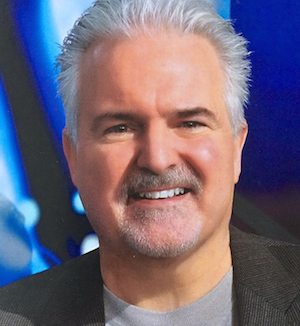 Beloved radio personality Jack Diamond—who was dropped from WRQX in 2013 as part of the station's shift from the "hot" adult contemporary-focused "Mix 107.3" to "All The Hits 107.3″—returned to his old 6 a.m. to 10 a.m. post on the DC airwaves this morning. This new phase of "The Jack Diamond Morning Show," part of WRQX's transition back to branding itself "Mix 107.3," includes his old cohosts Jimmy Alexander and Erica Hilary.

Still, the exact nature of the transition remains fuzzy at best. The radio-industry publication All Access reported last week that, to coincide with Diamond's rearrival, Cumulus Radio (which owns WRQX) had hired a new program director and was moving current morning host Sarah Fraser to an afternoon slot. There's also speculation that the station will return to its old hot adult contemporary music format, which is inextricably linked with the "Mix 107.3" name–however that hasn't quite occurred yet. Over the weekend, 107.3 exclusively played Christmas music, and if you tune into WRQX this afternoon, you'll still hear "All The Hits" mainstays like Justin Bieber, One Direction, and Katy Perry.
Cumulus could not be reached for comment.