Nobody knows Bao Bao or Bei Bei better than Juan Rodriguez, the former National Zoo volunteer turned veteran panda-keeper. A day in the life of the man who cares for Washington's most obsessed-over animals.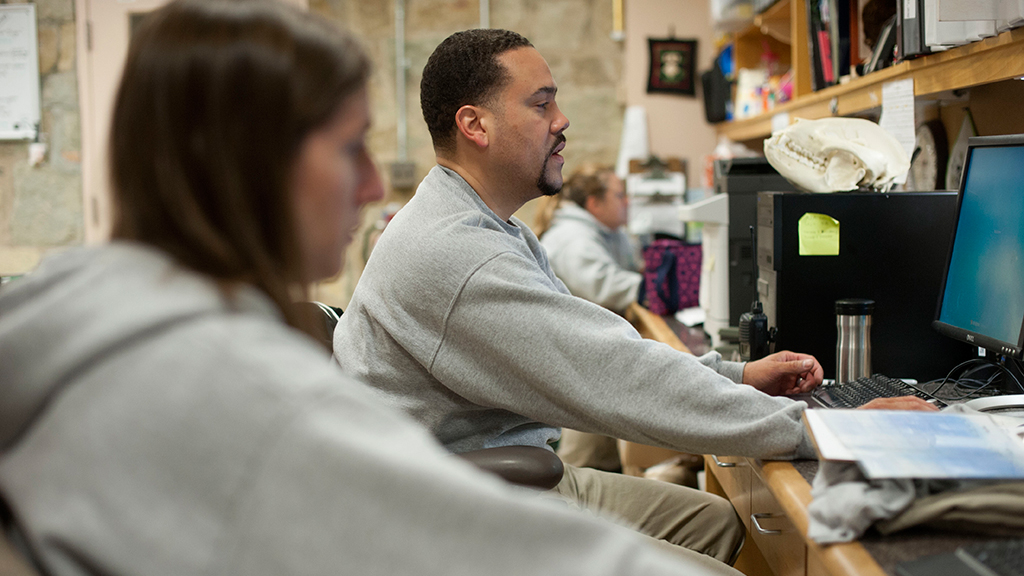 7:06 am
"I get to work at 6:20. We fill out daily reports, as detailed as possible—we have to think about what'll be useful for future panda-keeper generations."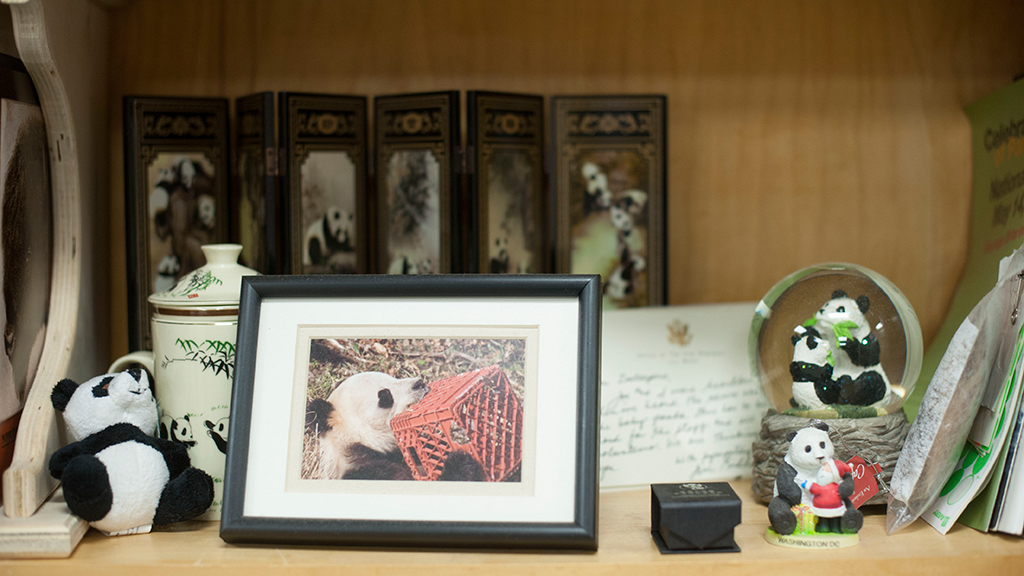 7:14 am
"Those are little gifts that our panda fans give us here and there. Jill Biden sent us that letter when we lost our cub in 2012. It was really heartfelt."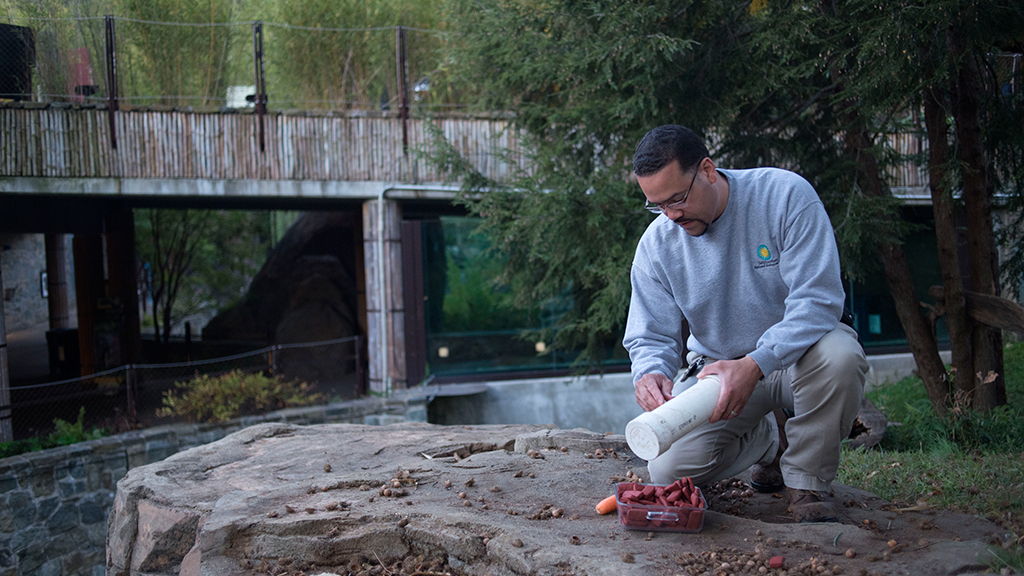 7:24 am
"They have to physically manipulate items like this PVC-pipe feeder to get the biscuits out. Tian Tian will roll his around. Mei Xiang will lay on her back and shake it. "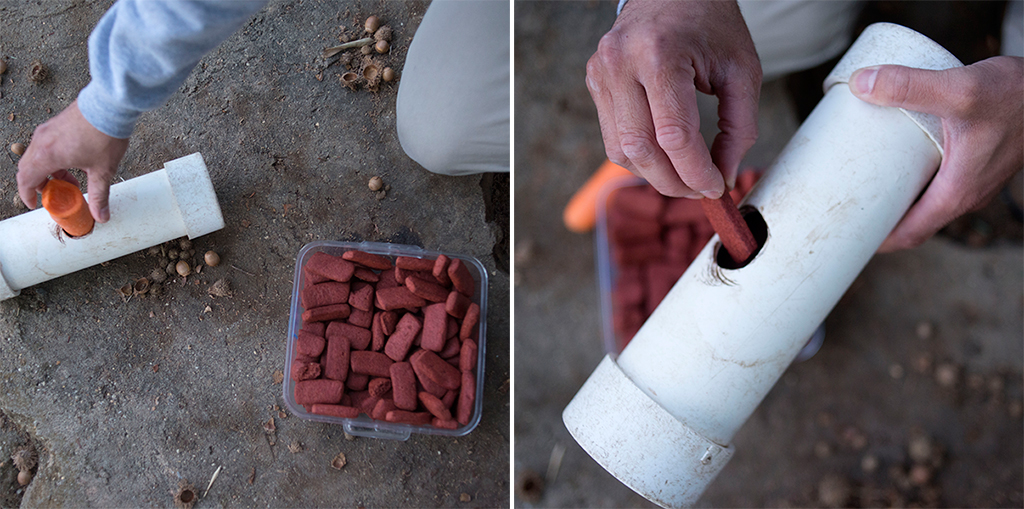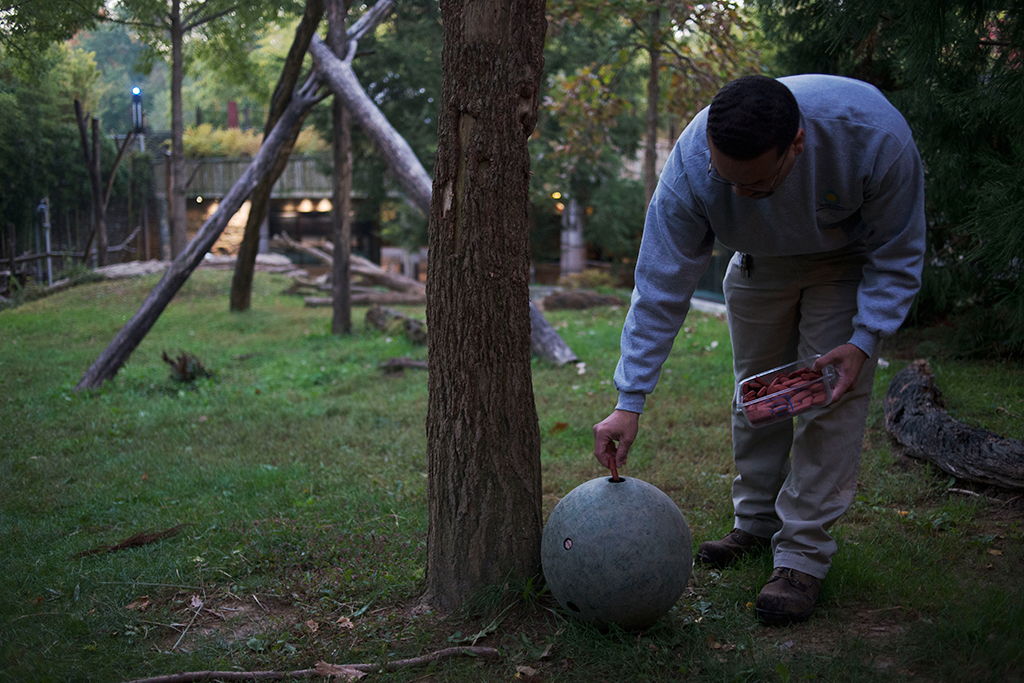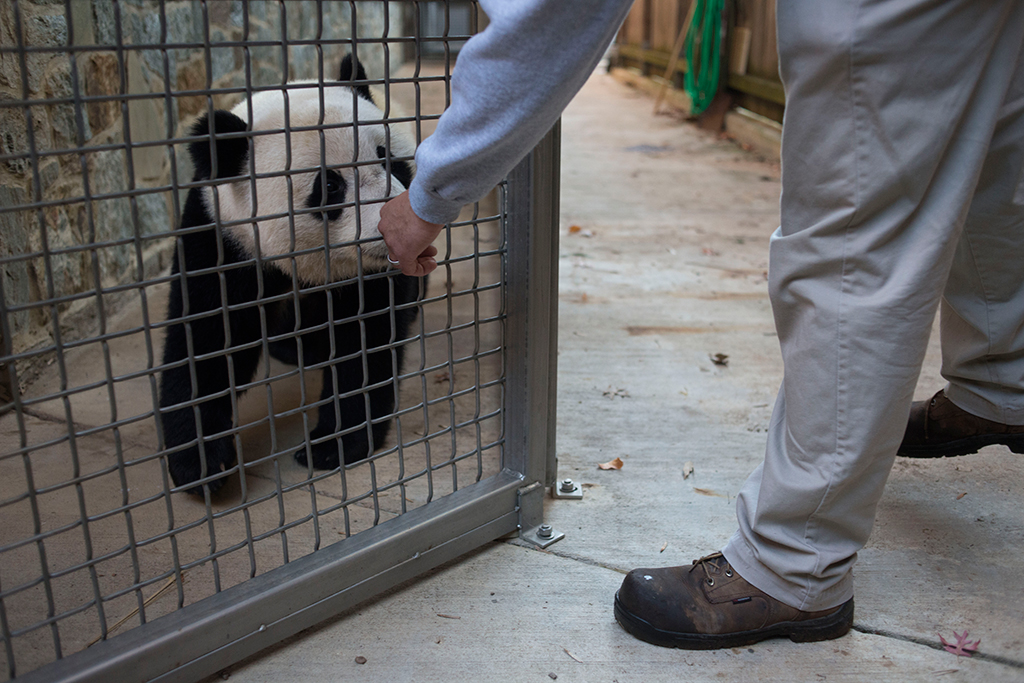 7:51 am
"They love sweets. Sometimes we'll give them a whole sweet potato or smear it on their toys, on the rockwork, on the walls, and they can lick it up."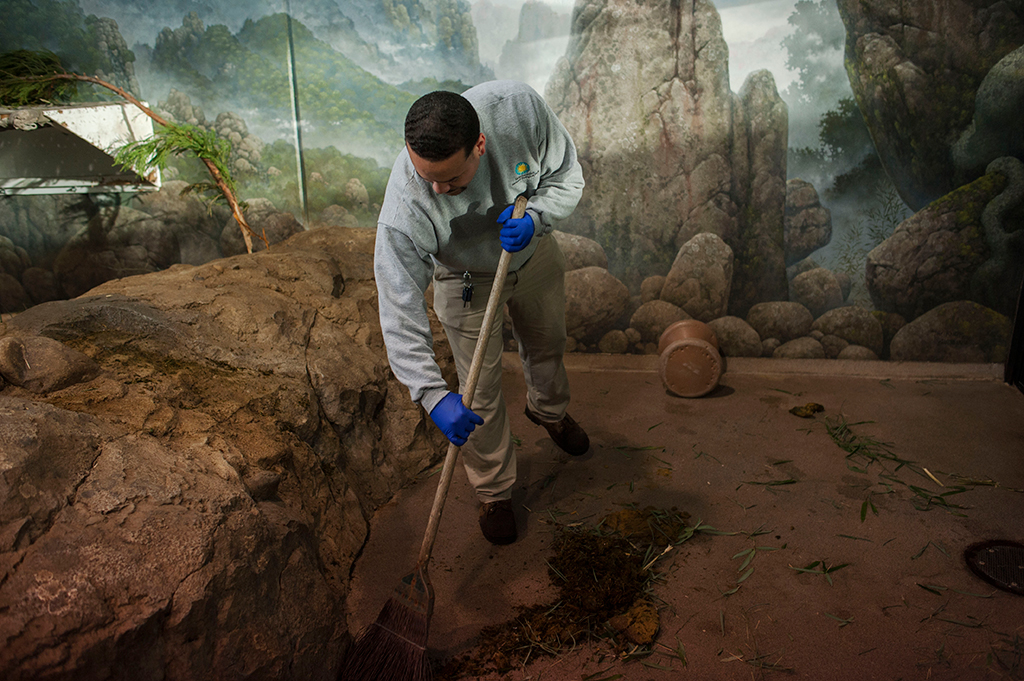 8:13 am
"When I clean, I assess their urine and fecal production. What people don't realize is it smells like cut grass—has a slight fermented smell to it, a pleasant smell."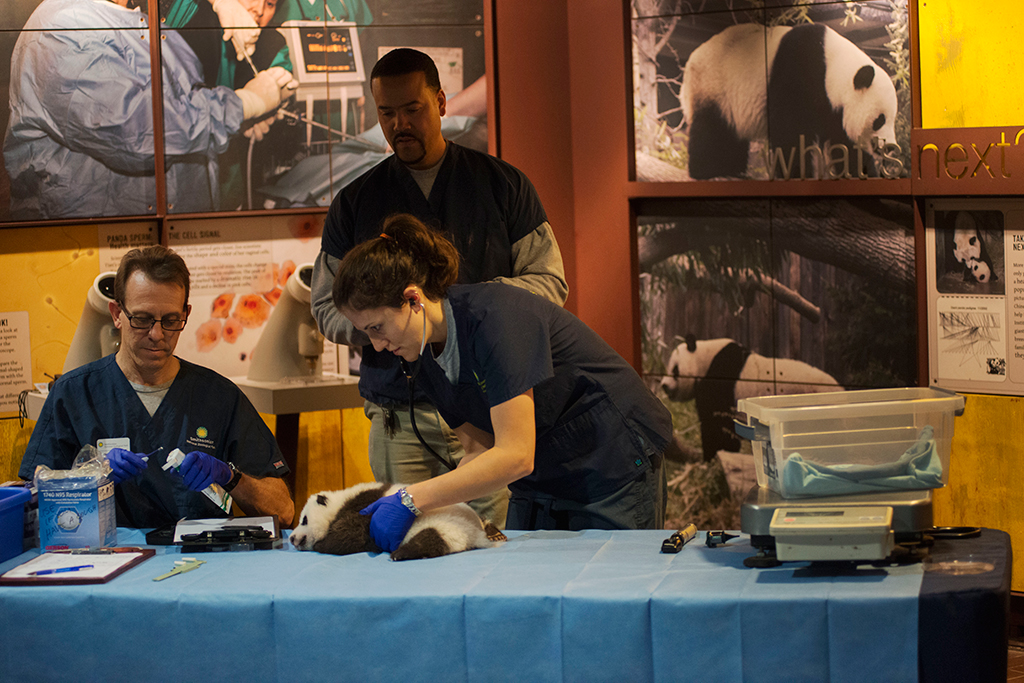 8:44 am
"When we examine Bei Bei, he usually comes out sound asleep. He's just sitting there like a bag of potatoes. Here they were noticing his canines erupt a little bit."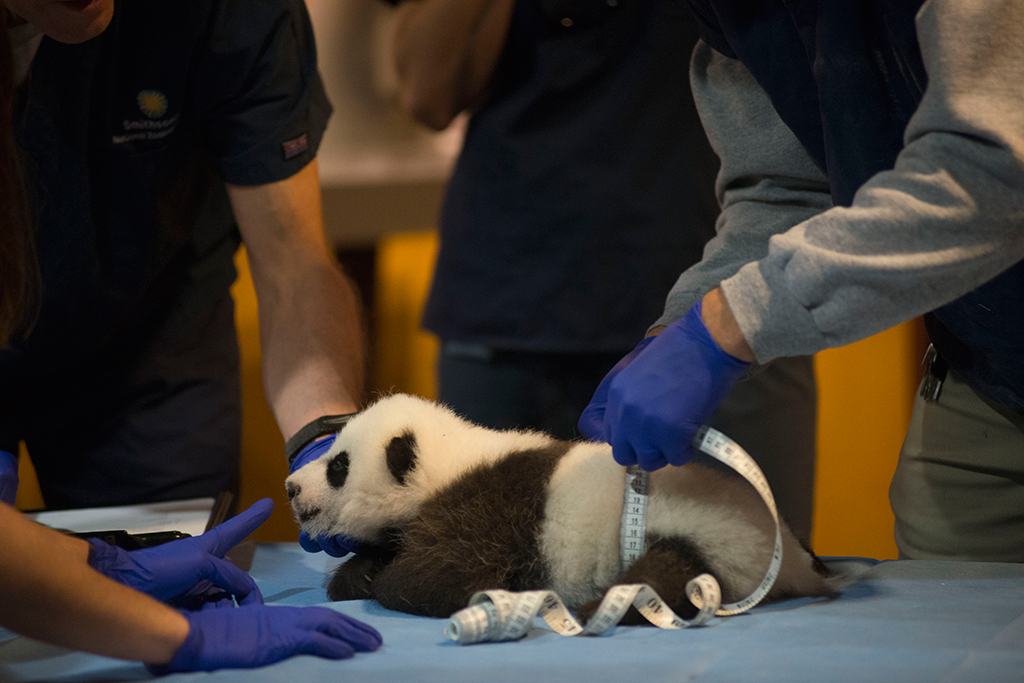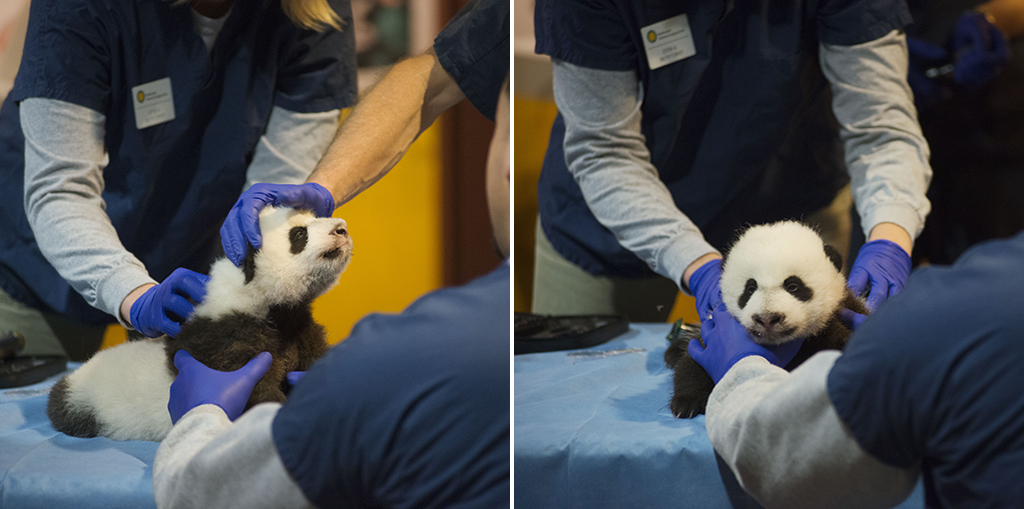 8:44 am
"Bei Bei likes to be cradled a lot. I basically carry him like a baby. He seems to get that from his mom. When he's awake, he squirms a lot. He was really quiet when he was young, and now he's really vocal."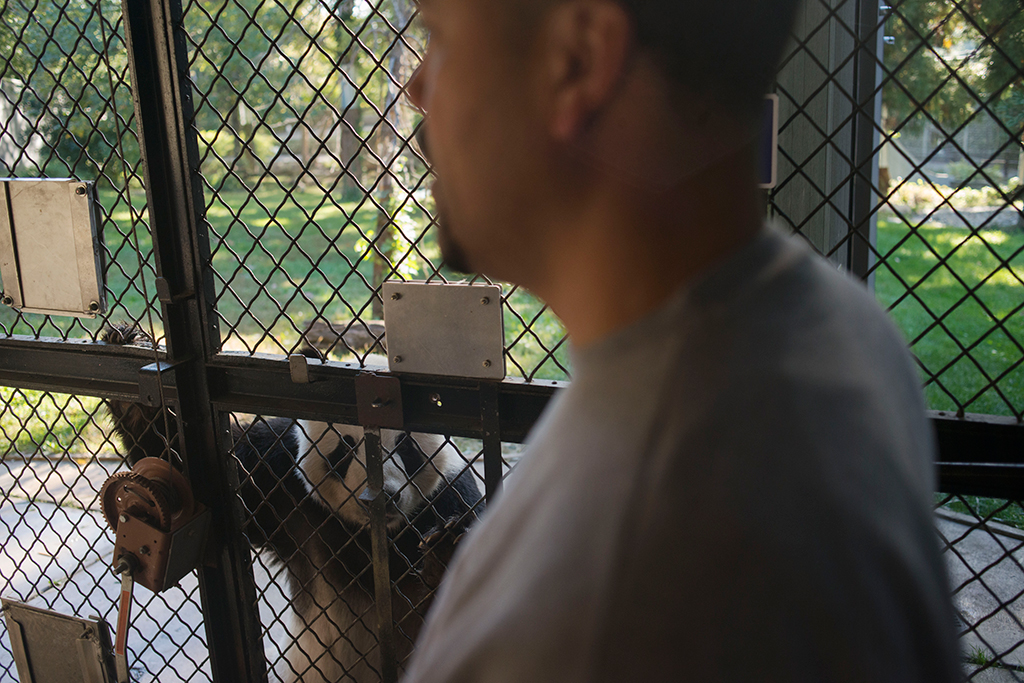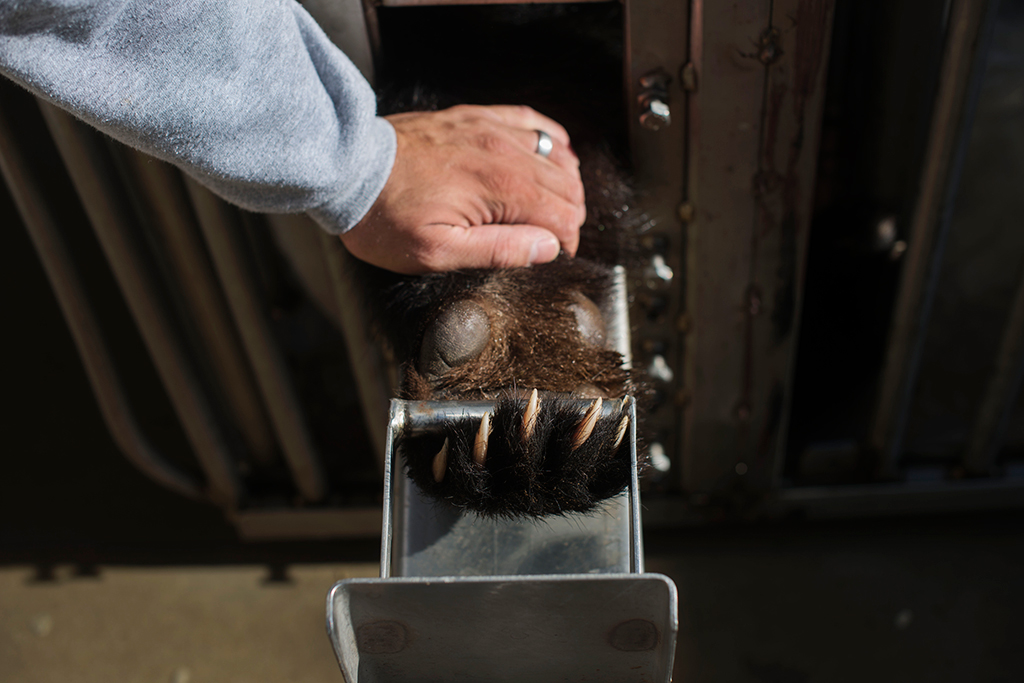 10:14 am
"We started training Bao Bao from an early age to be ambidextrous for blood draws. Like humans, sometimes the right arm vein isn't as good as the left."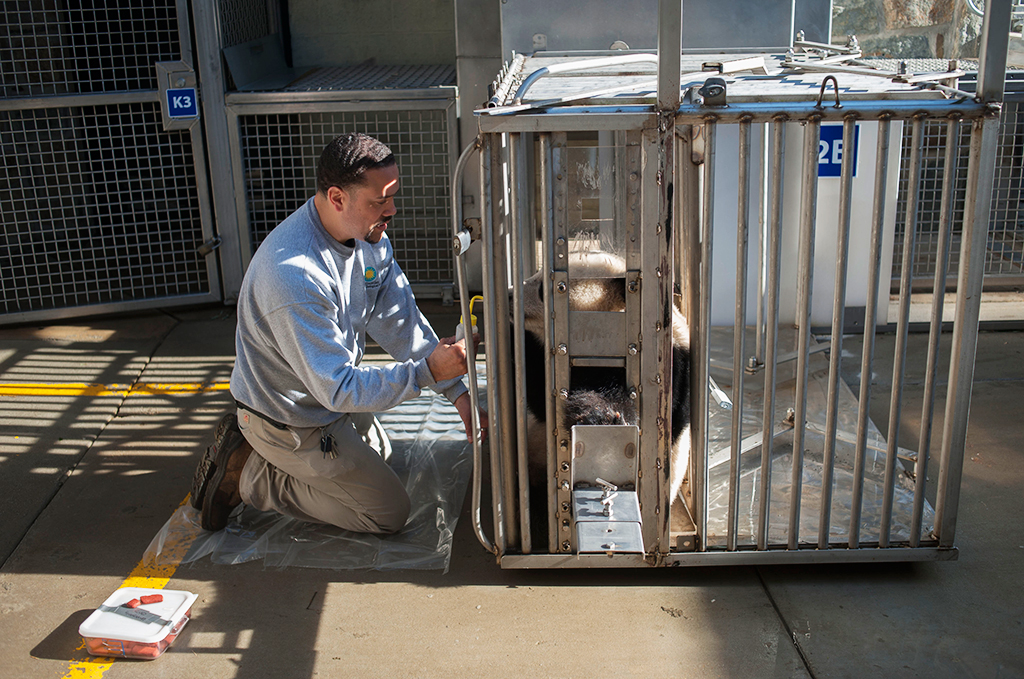 10:17 am
"When she was younger, Bao Bao would run off at night and play in the yard. My hope—based on what I'm seeing—is Bei Bei won't be as free-spirited as Bao Bao."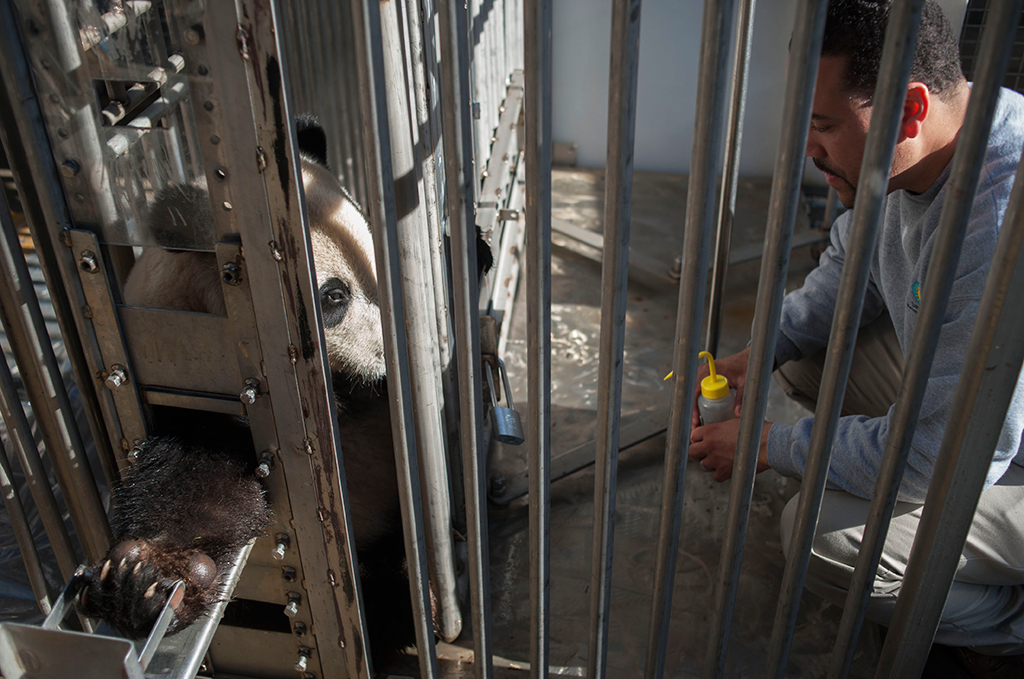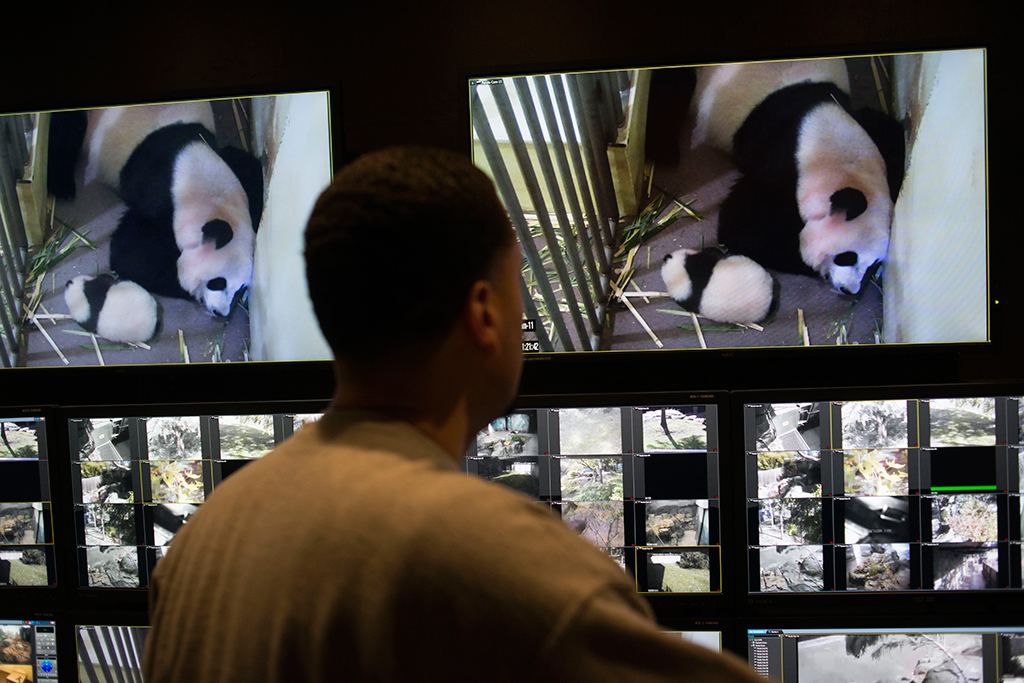 11:22 am
"The good thing about the cameras is they're infrared. I don't have to turn on lights. I look at all four pandas and do a head count to make sure everyone is well."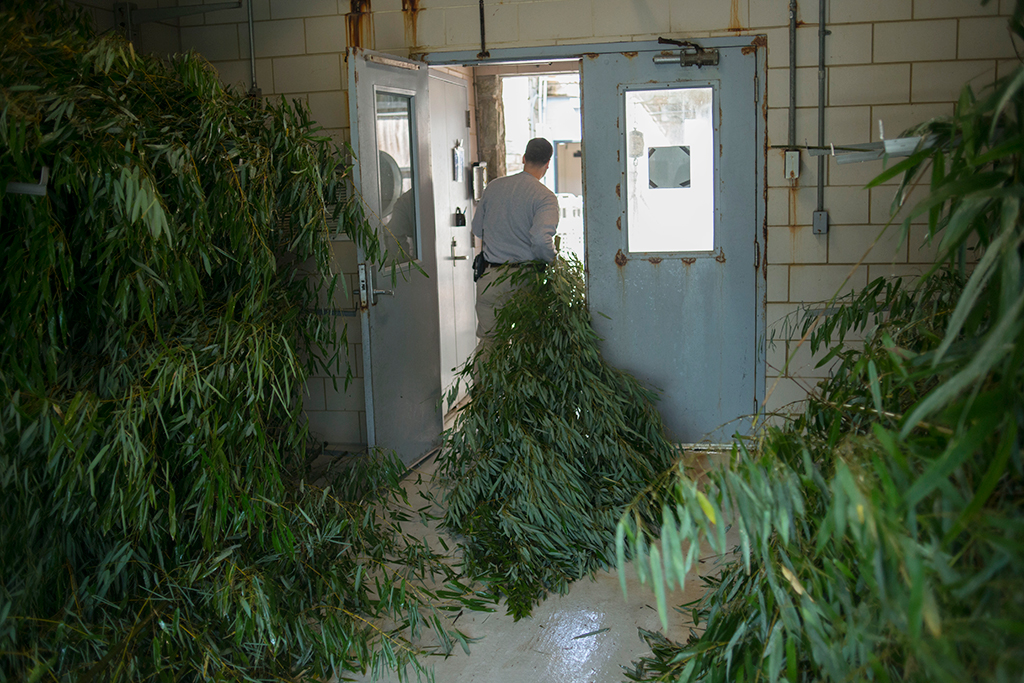 11:39 am
"I put out new bamboo every hour so the leaves are nice and moist. The fresher the bamboo, the happier they'll be. I usually put out eight to ten pounds."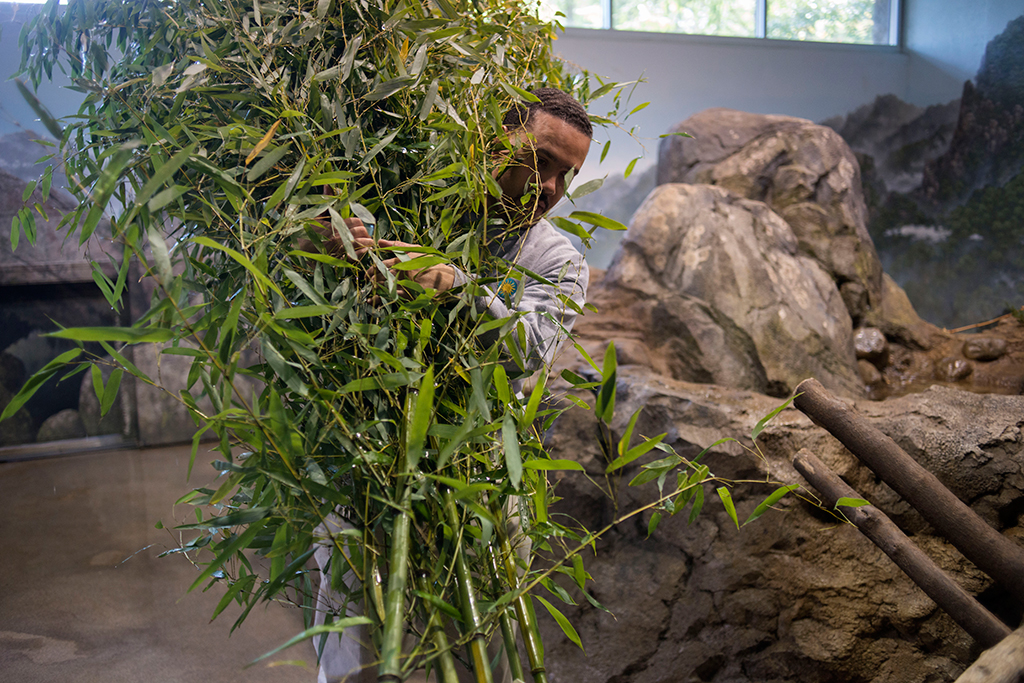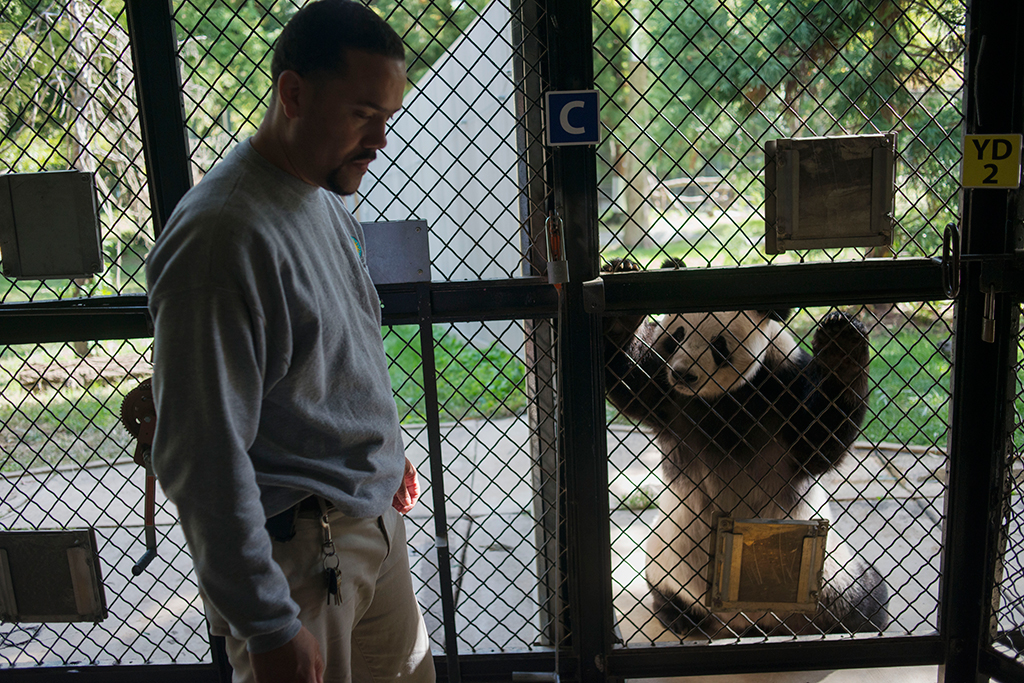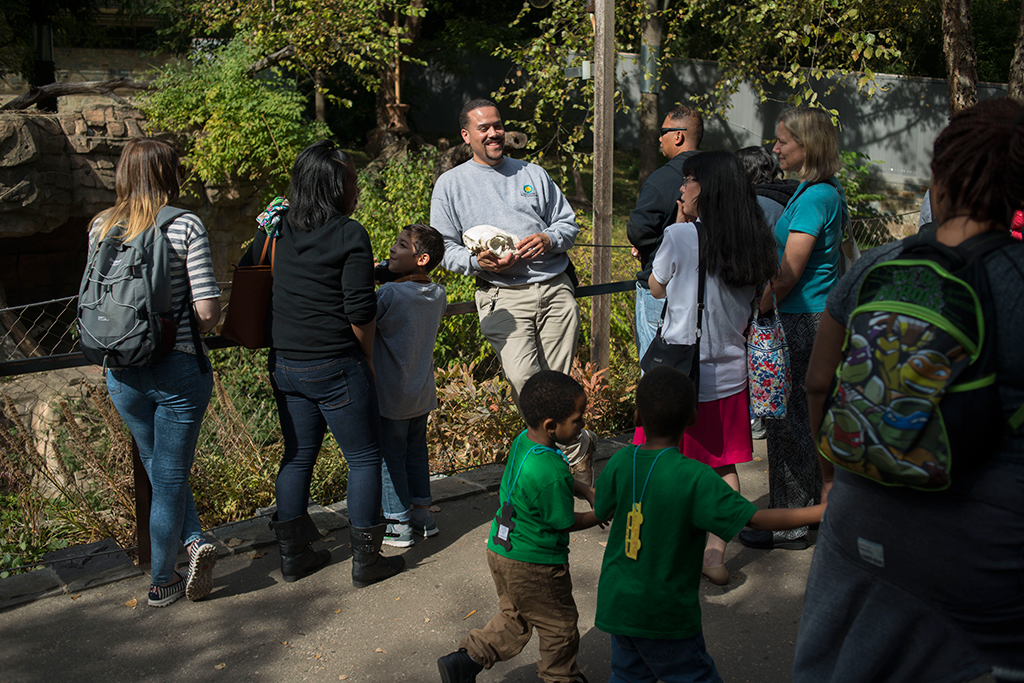 1:42 pm
"We order panda skulls from SkullsUnlimited.com. Especially for endangered species, we use replicas as educational props—if it breaks, there's no problem."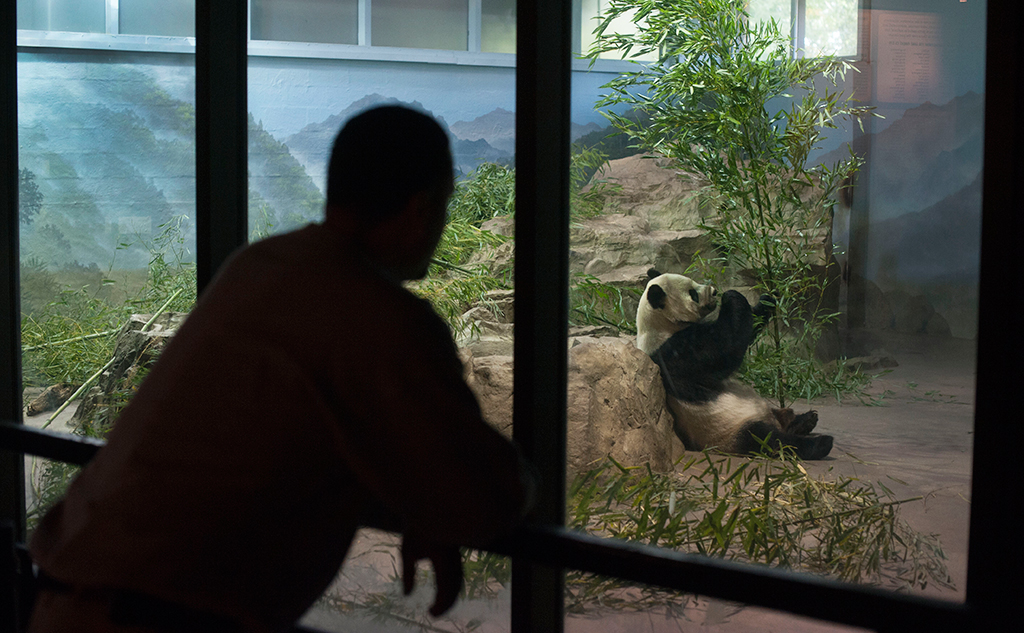 2:29 pm
"I borrowed a Fitbit from my wife because I was really curious how many footsteps I track in one day. By the end of the day, it was like ten miles. It was a crazy number."
This article appears in our December 2015 issue of Washingtonian.