We love the cocktails and comforting fare at Hank's Oyster Bar, so look out for owner Jamie Leeds's new Petworth venture with longtime bar-woman Megan Coyle: the Twisted Horn. The 40-seat spot opens at 4 on Friday with sweet-and-savory cocktails, eclectic snacks, and two shifts for happy hour (early and late).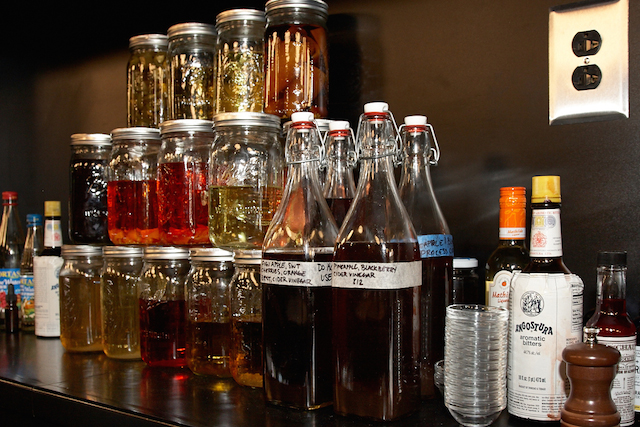 Designers Lauren Winter and Brian Miller transformed a former church into a candlelit bar with more edge than your average drinking sanctuary—think lanterns bound with chains and antlers on the wall. Behind the bar you'll find a full spectrum of house-made cocktail ingredients, as well as an extensive collection of craft vermouths for mixing into drinks like the "Ideal Cocktail" with gin, grapefruit juice, and Marcona almonds for a salty kick.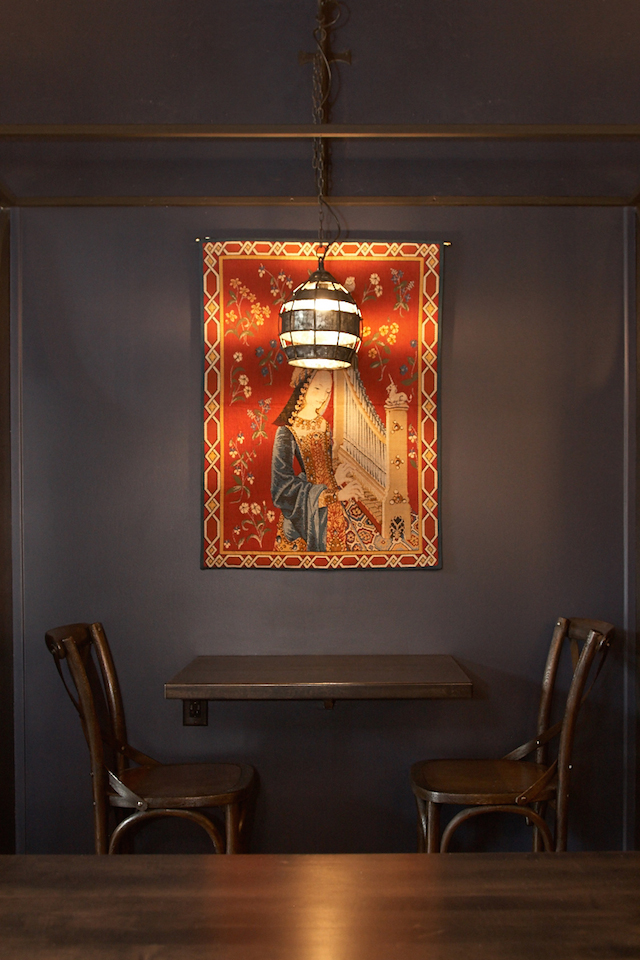 Beer and wine drinkers will also find a range of sips. Coyle stocks good ol' Miller Light ($4) for traditionalists alongside a longer list of craft brews, and unusual bottles of vino such as a Greek Peloponnesian wine or Serbian riesling. Drinkers can pad the stomach with a global variety of snacks, ranging from local Gordy's Pickles to crostini topped with mushrooms or chicken liver, and Japanese rice balls (onigiri) stuffed with tuna tartare or spicy pickled veggies.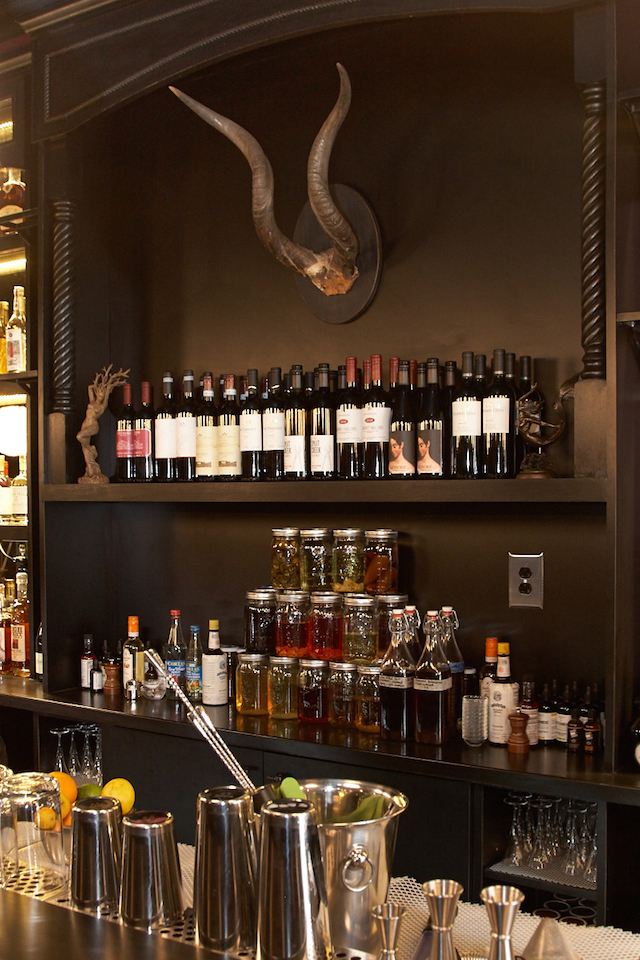 Twisted Horn opens at 4 with happy hour until 7, Monday through Friday, which includes discount beers ($2 to $3), $4 wines, and $1 off other drinks. The deals resume from midnight until close (nightly), when you'll find sparkling wines and vermouth for $4 each, or $6 for both. Look to enjoy all on an outdoor patio when the warm weather returns.
The Twisted Horn. 819 Upshur St., NW; 202-290-1808. Open Sunday through Thursday, 4 pm to 1 am; Friday and Saturday, 4 pm to 2 am.